Fake cryptocurrency market caps, Part II - Graphical Evidence
If you've been following Crypto.BI then you've likely seen one of our most popular articles, about fake cryptocurrency market capitalizations. Our main argument is that most cryptocurrencies are not traded for USD, Euros, Yen and vice-versa. Therefore the fiat valuation attributed to these cryptos does not really exist, but is simply a mirror of Bitcoin's valuation stated in some arbitrary fiat currency (most notably the USD). If you attempted to trade most altcoins for fiat, there would likely be a mark... This item was obtained by us on 2018-12-03 19:05:36.
Fidelity House FIH Token: Where Your Contents Become Tokens
FidelityHouse is a Social Content Network that allows users to be updated on their own interests, publish contents earning on views and be part of a fun and innovative community. It's a content aggregation platform that combines crowdsourcing journalism and social media oriented information. It is a Social Content Network that changes the way people make "information", making it more simple, multimedia, social and fair. The consolidated experience of the italian project, born with zero marketing bu... This entry was discovered by us on 2018-12-03 15:48:01.
FRELDO: Unleash the Power of Service Market
Freldo Inc., registered in Canada in 2011, is located in Toronto, Ontario. The company has developed a new social network called Freldo freldo.com. The name was chosen not by chance and derives from the word Friend. Trust Your Friends! The motto of the company is «Trust Your Friends!». Its uniqueness lies in the fact that from the very beginning it was created as a free public place, where small businesses and their customers – who are close friends and acquaintances – could communicate. At the sam... This item was discovered by us on 2018-12-03 14:57:14.
Loligo: Worlds 1st ICO Safety Ecosystem
Loligo is a decentralized launching platform for ICOs that is fair, peer-to-peer and  blockchain-based. Blockchain implements smart contracts permitting a phased release  of funds collected for the ICO while, ? at the  same time, a collective right of withdrawal. The token is both mineable and environmentally friendly, consuming little energy thanks to dual mining. Miners can sell the tokens on recognized exchanges, and  individuals will be able to use them to participate in fundraising, including... This data was first seen by us on 2018-12-03 14:49:17.
Lynked.World LYNK Token: Lynking World Through Blockchain
Lynked.World, aims to overcome the "trust barrier" in digital identities, data and documents with the help of a blockchain based application development platform. Lynked World Vision Lynked.World's vision is to ensure that trustworthiness of digital identities, data and documents is transformed from a question mark to a veritable asset, using blockchain technology. The project aims to provide a fully functional ecosystem, with  provisions for developing easy to use configurable forms, and entirely n... This article was obtained by us on 2018-12-03 14:01:49.
CoTrader COT Token: The Uber of Hedge Funds, Live on the ETH Mainnet
CoTrader solves the complexity problem of investment management, and aims to become the world's largest investment funds marketplace by democratizing the $85 trillion global funds industry. Introduction to CoTrader For the first time in history, investors, now powered by CoTrader's blockchain platform, can have their investments managed with complete transparency, control of assets, and proof of a fund's past returns-on-investments (ROI). CoTrader's MVP already supports cryptos, and is live on the ... This entry was discovered by us on 2018-12-03 12:47:12.
CrowdPrecision CPT Token: Quality Crowdsourcing on Blockchain
CrowdPrecision uses Ethereum-based smart contracts between employers and workers. By issuing CrowdPrecision Tokens (CPT), CrowdPrecision provides a complete ledger of a user's Crowdsourcing history – whether as employer or worker – and makes it available across multiple Crowdsourcing platforms. CrowdPrecision Features ? Transparent and straightforward display of a worker's qualifications and diligence for an easy distinction between high and low quality workers. ? Track record of a worker transf... This item was first seen by us on 2018-12-03 12:45:25.
MenuBuzz MENU Token: Making Dining Easier With Crypto
MenuBuzz Token is an ERC20 Standard Token on Ethereum blockchain, fully compatible with popular Ethereum wallets which support ERC20 Tokens and smart-contracts that use the ERC20 Standard.  Its purpose is to provide a vehicle for users to purchase food and beverage items in establishments through cryptocurrency. MenuBuzz App MenuBuzz is not only a new payment method, but also an evolutionary thinking about how food and drinks are ordered. In the old server-centric model, a live human is required for ever... This data was found by us on 2018-12-03 12:22:24.
CryptoSoul: Play Game. Win battle. Earn Tokens.
The already known crypto games, such as CryptoKittes and Decentraland, have proven that the idea of a game with the use of blockchain arises interest. However, they are focused on the users' investments, and not on the soluton of problems of the existing economic model of gaming. Few Players Actually Earn According to esportsearnings.com, throughout the history of video games, 50,283 players received prizes in 334 different games in tournaments. It is less than 0.01% of the all players in the world. T... This share was first seen by us on 2018-12-03 12:05:07.
Who is Wagner Tamanaha Does he know Satoshi Nakamoto
Despite claims from certain Bitcoin personalities, Satoshi Nakamoto's real identity remains a mystery. But just a few hours ago a striking new development has gripped the Bitcoin community. Satoshi's personal profile has suddenly woken up, after 7 years of inactivity, and has befriended a certain Wagner Tamanaha. According to Tanamaha's profile, he : is a brazilian with japanese ancestry, working with advertising in social media and a blockchain and cryptocurrency enthusiast. I'm also a member... This post was obtained by us on 2018-12-01 17:05:32.
News stories automatically aggregated from top discussion threads on social media. Updated every ~60 minutes. Titles not entered by Crypto.BI are Copyright(©) their original authors.
Kraken CEO Warns: Please Do Not Store Crypto on Any Exchange
Home News Please Do Not Store Crypto on Any Exchange, Warns CEO of Major Crypto Exchange Kraken Jesse Powell, the CEO of a major crypto exchange Kraken, warned users of digital assets to not store funds on trading platforms. The warning of Powell follows a high profile security breach suffered by Cryptopia, a New Zealand-based crypto exchange known for its listing of a wide range of small market cap tokens. Any application or platform connected to the internet by nature is hackable. In essence, centrally operated crypto exchanges are similar to banks in that they hold the private keys and funds of users. This data was obtained by us on January 18, 2019 10:28 AM. Share this content on social media: Mentioned cryptocurrencies include XCG, CAG. Check out www.ccn.com for more similar content. Log In to Comment
SatoshiPay releases Open-Source Multi-Signature Wallet for Stellar
At SatoshiPay, we are famously very bullish on Stellar but also appreciate that an ecosystem is only as strong as the tools supporting it. This is why we've created Solar with the explicit goal of making a business-friendly wallet with an emphasis on speed, a smooth user experience (UX), and security. We believe prioritising these three features at the core of the wallet's design, will push Stellar even further into the global mainstream. Solar is built on a modern, web-based tech stack (React.js, TypeScript, Electron) to ensure it's as stable, fast and extensible as possible. During several iterations, we have put a lot of effort into getting the UX flows right from the start. Interacting with a cryptocurrency system should feel at least as easy as using a decent online banking app. Focusing on snappy response times and ease will get us there. This publication was obtained by us on January 17, 2019 8:53 PM. Share this content on social media: Related assets may include XLM. See medium.com for more from this source. Log In to Comment
Our plans for Q1 2019 Xena Exchange Medium
A new year brings with it unlimited possibilities. We are excited about what we have in store for this upcoming year. Take a look what is on the horizon in Q1 2019. Xena Exchange is launching Listed Perpetuals Current cryptocurrency markets are mainly spot. In other words, most transactions involve converting one cryptocurrency to another. This is in contrast to the traditional financial markets in which derivatives account up to 3/4 of total turnover. Derivatives allow new capital to be brought into the markets, that, in turn leads to lower volatility and overall evolution of the market. There are different types of derivative instruments, traded both on exchanges and over-the-counter. Xena Listed Perpetuals are cryptocurrency-settled derivatives that combine the advantages of different classical instruments: This item was first seen by us on January 17, 2019 6:41 PM. Share this content on social media: These assets may interest you XCG, CAG. You may want to visit medium.com for more from this source. Log In to Comment

Crafty ICO (CFTY) ICO Rating, Reviews and Details | ICOholder Select widget Notification icon
The current labor relations are not enough to promote happiness and trust between people, generating friction and, consequently, waste of resources. Information asymmetry is the root of most of the waste of wealth, which is paid by all of us from the higher transaction costs and additional energy expenditure. To tackle these problems, we created the Crafty, which is the best tool for turning workers into skilled entrepreneurs professionals, fully informed, integrated and tuned into the market and allow the contractors know their best options to hire people genuinely evaluated and qualified, suitable for a specific task. The social network provides confidence, blockchain provides transparency and augmented intelligence amplifies the possibility of better choices for the parties involved. Crafty is a platform that connects the various specialties service providers with their contractors, without charging any intermediation fee or centralized intervention. This entry was obtained by us on January 17, 2019 6:15 PM. Share this content on social media: You may be interested in these cryptocurrencies : ICX, ION, VIEW, HOLD. Browse icoholder.com for additional posts. Log In to Comment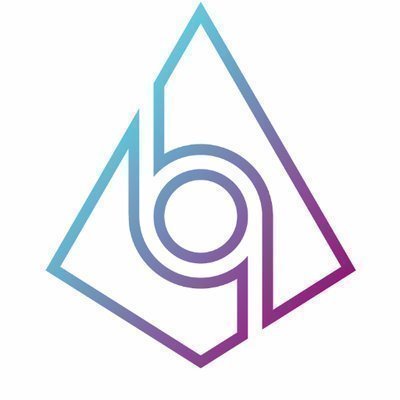 Bitcomo (BM) ICO Rating, Reviews and Details | ICOholder Select widget Notification icon
Bitcomo is a decentralized affiliate marketing network. The new paradigm provided by blockchain technology is ideal for online advertising, for it enables companies to better analyze the data collected from web users. This gives them the opportunity to precisely target audiences on a large scale at a much lower cost compared to traditional marketing tools. The Bitcomo affiliate marketing CPA network is wholly performance-based. This means that advertisers pay only when they see results and internet marketers are rewarded for each visitor or customer acquired through their own marketing efforts. This method incentivizes and rewards publishers and advertisers alike. This share was found by us on January 17, 2019 6:15 PM. Share this content on social media: These assets may interest you ICX, ION, VIEW, HOLD. Check out icoholder.com for more similar content. Log In to Comment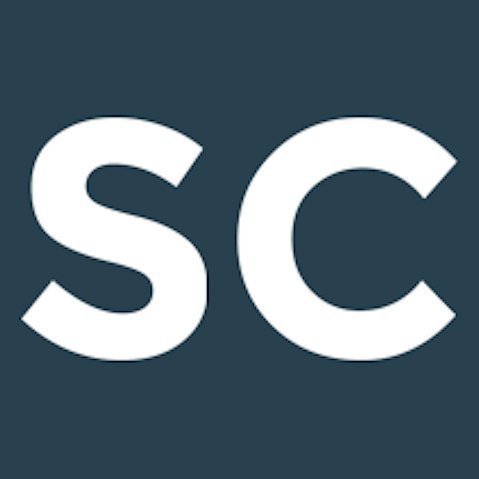 CHAINLINK ICO Rating, Reviews and Details | ICOholder Select widget Notification icon
As developers begin to implement their chosen smart contract, they encounter the connectivity problem; their smart contract is unable to connect with key external resources like off-chaindata and APIs. This lack of external connectivity is due to the method by which consensus is reached around a blockchain's transaction data, and will therefore be a problem for every smart contract network. The LINK Network is the first decentralized oracle network; allowing anyone to securely provide smart contracts with access to key external data, off-chain payments and any other API capabilities. Anyone who has a data feed, useful off-chain service such as local payments, or any other API, can now provide them directly to smart contracts in exchange for LINK tokens. Becoming a ChainLink Node Operator is an easy way to monetize your experience with a specific API as a developer. It's also a great way for data providers, payments providers and various online service providers e.g. e-signature to sell their API based services directly to a smart contract. If you'd like to operate a ChainLink Node to offer your services for direct purchase by a smart contract, we're excited to help get you setup. By creating a decentralized infrastructure for smart contracts to access critical off-chain resources, there is now a scaleable, secure and auditable way to add data, off-chain payments and APIs into a smart contract. This piece was first found by us on January 17, 2019 6:14 PM. Share this content on social media: Related crypto assets include ION, ICX, HOLD, VIEW, LINK, INK. Have a look at icoholder.com for additional posts. Log In to Comment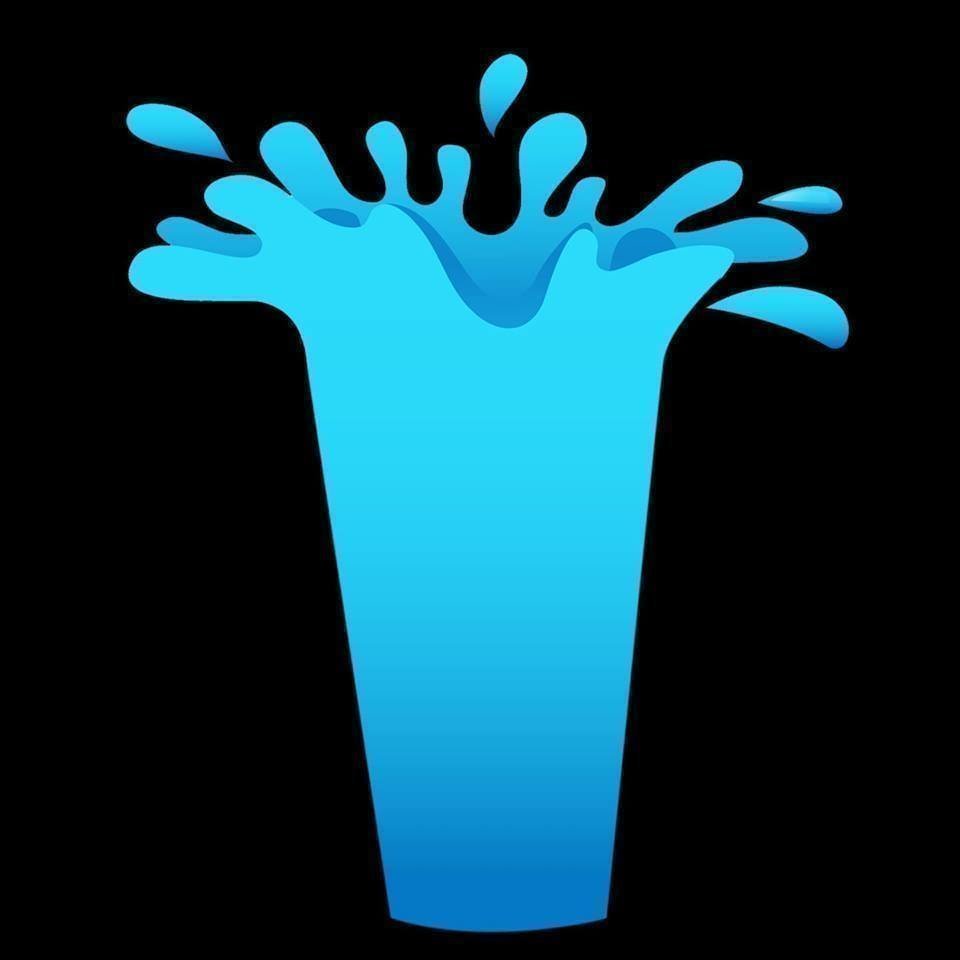 Gizer (GZR) ICO Rating, Reviews and Details | ICOholder Select widget Notification icon
The Gizer platform is a global gaming network that connects the entire gaming community - Gamers, Hosts, Services, Venues and Businesses. Gizer creates a wide array of opportunities for these parties through tournament hosting and discovery, service and product listings, and brand sponsorships found directly on the platform. To help gamers best leverage the platform, the GZR token will take advantage of the latest advances in blockchain technology to allow for transparent, seamless UX integration across multiple gaming platforms. Gamers can use the tokens to gain access to their Gizer Global Gaming Identity, or GG ID, by holding any amount of GZR in their wallet. The GG ID is a profile created on Gizer, which can be accessed by any game developers who adopt Gizer's technology through the use of Gizer API's and Oracles. GG ID will consist of three parts: a customizable avatar, gamertag, and gaming statistics. GZR represents an unlockable profile item in an unknown state. The user can unlock tokens at any time, resulting in a randomized profile item being unlocked that can be applied to a gamer's avatar. The rarity and type of the item unlocked is completely random and decided only after the user decides to unlock it. A secondary use of GZR tokens will be to pay for commissions or other fees on the Gizer platform. Users can collect items to power up and customize their avatars to gain prestige within the gaming community. Once certain sets of items are collected, the user is rewarded with exclusive items, rank boosts, and badges specific to their accolades. This information was found by us on January 17, 2019 6:14 PM. Share this content on social media: Mentioned cryptocurrencies include ICX, ION, VIEW, HOLD. You may want to visit icoholder.com for more similar content. Log In to Comment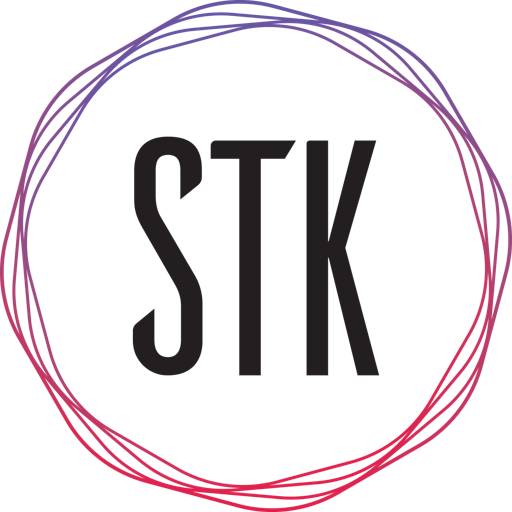 STK (STK) ICO Rating, Reviews and Details | ICOholder Select widget Notification icon
STK Global Payments vision is to create a globally accessible alternative to traditional banking, allowing you to store your money safely, access it instantly and transact with it anywhere, in any currency including crypto by using the STK token, right from your smartphone, using the STACK app. Creating a digital wallet as a companion to a traditional card solution, the STACK app enables you to use any of your currencies at point of sale, anywhere in the world. In order for users of the STACK wallet to transact in real-time, the STK solution will be integrated into the STACK digital multi-currency wallet. This functionality can only be accessed with a STK token. The STK token will be used to pay for the operating cost of setting up the State Channel. Because STK tokens can change in value, the price per transaction is calculated similarly to how gas prices are on Ethereum. This publication was first seen by us on January 17, 2019 6:14 PM. Share this content on social media: Related crypto assets include ION, ICX, HOLD, STK, VIEW. Browse icoholder.com for more from this source. Log In to Comment
DRKCoin ICO rating dan rincian | ICOholder Pilih widget Notification icon
Penawaran ini didasarkan pada informasi yang diberikan semata-mata oleh pemberi penawaran dan informasi lain yang tersedia untuk umum. Penjualan token atau acara pertukaran yang sama sekali tidak terkait dengan ICOholder dan ICOholder tidak memiliki keterlibatan di dalamnya (termasuk dukungan teknis atau promosi). Penjualan Token terdaftar dari orang-orang yang tidak memiliki hubungan dengan ICOholder yang hanya dapat membantu pelanggan melacak aktivitas yang terjadi di dalam keseluruhan token sector. Informasi ini tidak dimaksudkan untuk memberikan nasihat yang harus Anda andalkan. Anda harus mendapatkan saran profesional atau spesialis atau melakukan due diligence Anda sendiri sebelum mengambil, atau menahan diri, tindakan berdasarkan konten di situs kami. Syarat dan ketentuan apa pun yang dimasukkan oleh kontributor sehubungan dengan perolehan Token ada di antara mereka dan penerbit Token dan ICOholder bukanlah penjual Token tersebut. Pemegang ICO tidak memiliki tanggung jawab hukum atas setiap pernyataan yang dibuat oleh pihak ketiga sehubungan dengan penjualan Token dan setiap klaim atas pelanggaran kontrak juga harus dilakukan secara langsung terhadap entitas penerbit Token yang tercantum di sini. This posting was discovered by us on January 17, 2019 6:14 PM. Share this content on social media: Related crypto assets include ICX, ION, HOLD. You may want to visit icoholder.com for more similar content. Log In to Comment

IHT I-house token (IHT) ICO Rating, Reviews and Details | ICOholder Select widget Notification icon
i-house.com is a global real estate blockchain cloud platform. Its mission is to integrate global real estate markets with the blockchain mechanism. Through joining blockchain and real estate, the real estate developer, financial institutions and their users can be connected and the transaction of real estate can be made a part of digital credit society?, therefore constituting a pivotal supporting part of the economic development. All owners and investors will become beneficiaries of i-house.com real estate blockchain. IHT is a smart contract technology and distributed accounting technology developed for the purpose of splitting real estate under i-house.com, which utilizes blockchain's intrinsic advantages such as trustless mechanism, antitamper, co-supervision and traceability. Through IHT's smart contract, large real estate can be split and distributed to financial institutions. In this way, the user will get the opportunity to invest small amounts of money and benefit from real estate, and ensures security and low risk of investment. This article was first seen by us on January 17, 2019 6:14 PM. Share this content on social media: These assets may interest you ICX, ION, VIEW, HOLD. See icoholder.com for additional posts. Log In to Comment