Update
The project's website has been taken down: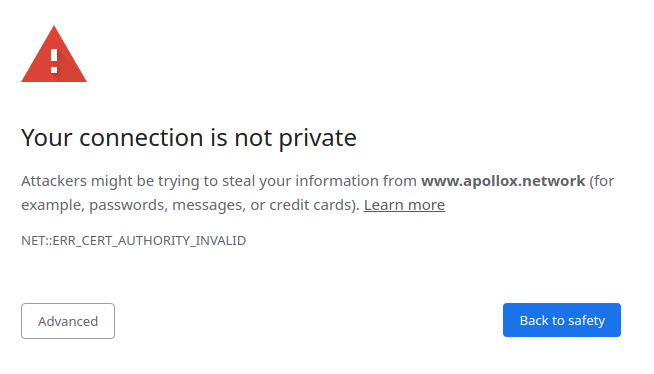 It's Twitter account has also not been updated in 2+ years.
For these reasons, we've moved this project to the Dead Coins section. Please let us know if you feel this was done in error.
Original Text
ApolloX is the very first blockchain solution for online e-commerce with a large number of existing participants and mainstream adoption. It also has the potential to disrupt the existing online marketplace landscape and become the first choice of online channels to sellers globally, especially new sellers with cross border selling needs.
Existing marketplaces or shops may also migrate their business to ApolloX platform for cost reduction, faster customer acquisitions and better brand recognition.
The ApolloX Protocol is designed to be an universal blockchain platform for the future e-commerce industry. It will support various solutions for applications beyond marketplace or shops. As the people and businesses of the e-commerce industry join the ApolloX community, we expect to see ApolloX Protocol grow into a thriving ecosystem that provides a variety of business services which cover every process of e-commerce.
Web Shop Powered by ApolloX
Independent web stores take a huge percentage of the entire e-commerce market. Large brands usually sell only on independent web stores to protect their brand value. Small and medium brands also choose to operate their own independent web stores besides in addition to selling on marketplaces so they can build their brand equity and a solid customer base.
ApolloX Protocol provides a one-stop solution platform for sellers to easily create their own independent web stores running on blockchain.
ApolloX APXT Token
Sellers can bid for promotional services, including search result promotions, mail list promotions and affiliate traffic promotions on ApolloX platform using ApolloX token. Sellers will also pay ApolloX tokens to have items listed on the ApolloX platform. This ensures liquidity for ApolloX tokens and serves as a permanent demand for tokens.
Purchasing Products and Getting Discounts
Customers can purchase any product on the ApolloX platform with ApolloX tokens or fiat currency. Sellers can choose to receive tokens or fiat currency as a payout. By conducting the purchase transaction with the platform tokens, the purchase will have additional protection because of the smart contracts rules. The purchase will also avoid transaction processing fees that are charged by the card processor or banks. These fees range anywhere from 3% to 10%.
Both parties have a clear incentive to conduct the sales with the ApolloX token. Should any party select to use fiat currency only, the token will convert into fiat currency in real time and reduce the effect of changing in the exchange rate.

APXT Token Sale
The ApolloX platform will initially generate and issue 10 billion tokens.
The token sale will launch soon after the incorporation of the ApolloX Foundation.
APXT Token Allocation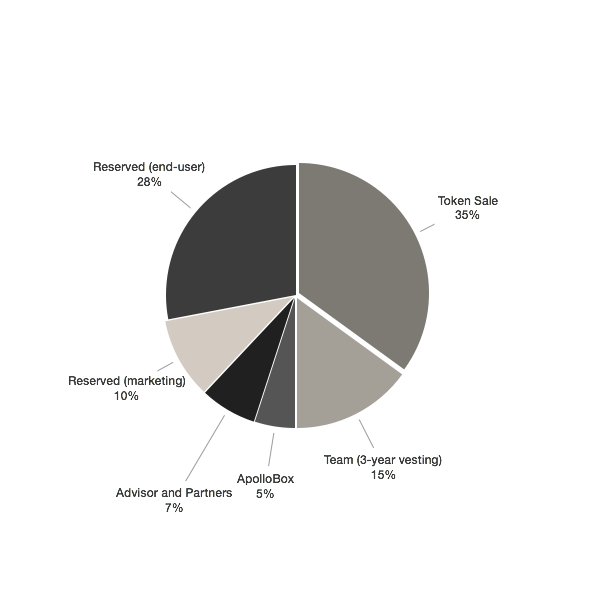 Use of Token Sale Proceeds
The funds raised from the token sale are intended for the following purposes:
1. Fund the development of the ApolloX Protocol
2. Partnership and strategic partners
3. Marketing for ApolloX platform
4. Legal expense
5. Operation expense related to migrating the ApolloBox platform to ApolloX Marketplace
Contacts