Update
This project has been abandoned.
The project's domain name has been placed for sale: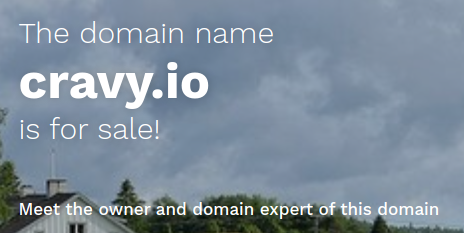 The most recent social media post was published over 2 years ago.
For these reasons, we've moved this project to the Dead Coins section. Please let us know if you feel this was done in error.
Original Text
Cravy is cloud + mobile platform, that is intended to solve the food wastage problem, which makes up over 5o% of world's total waste.
The largest contributors to the problem are the hospitality and catering industries, which are wasting around 1/4 of ready-made food, which would be thrown away due to the companies' "made fresh daily" policy.
Our platform will allow businesses to post last minute offers on surplus food, enabling them to increase profits and reduce their costs, while customers will save money on yet fresh food thereby encouraging food waste reduction. Thus, both parties will contribute to the environmental sustainability.
Cravy is a platform through which cafeterias and restaurants can sell excess food in a form of last-minute deals. Users on the other hand can get notified about fresh food at a discount nearby. Cravy is making heavy use of location services and machine learning to predict which offers will be the most valuable to the user.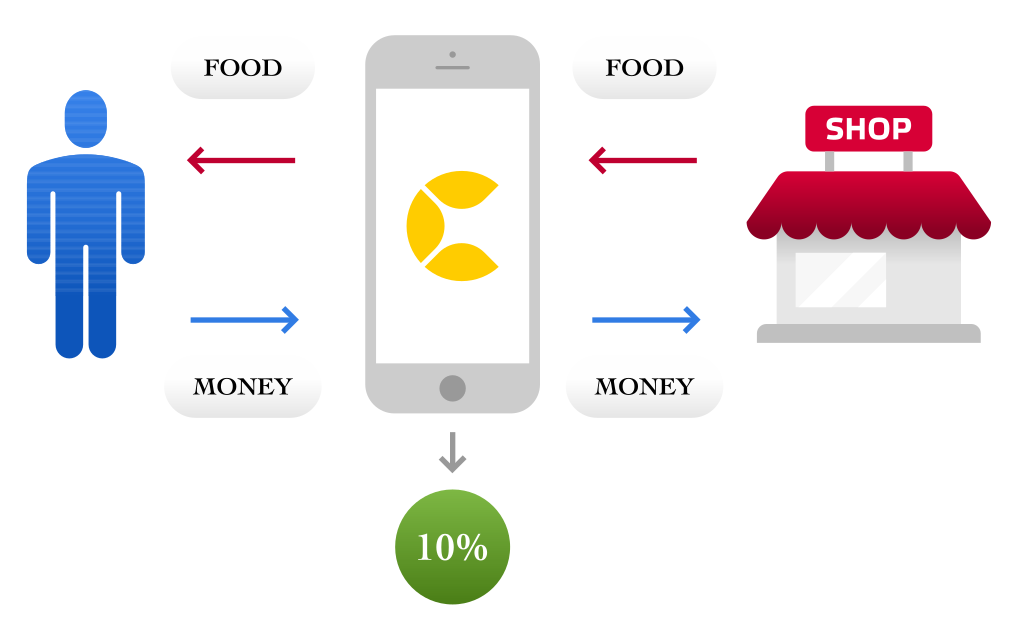 Why we have chosen NEO is our primary blockchain?
Because NEO can support extremely fast transaction processing that is needed in marketplace-like applications. NEO can process up to 10,000 transactions per second, while Ethereum can handle only 15. This will allow us to process transactions almost instantly, without leaving our users to wait for minutes, also users will avoid situations in which restaurants will not be able to process their orders due to pending transactions.
NEO's transaction processing performance can easily compete with VISA and MasterCard. This will allow us to cut the middleman out and eliminate payment gateway fees, as our platform will be in full control over the payment flow.
What is Cravy CRV?
Cravy is a new Uber in the FoodTech industry. It solves a lot of complicated world problems like food wastage from the restaurants and cafes, hunger and high cost of living in the big cities.
Also Cravy is just a fun way to save some money for the summer vacation and eat your favourite meals in your favourites places for half the price or lower. You might be able to buy your favourite steak using Cravy with up to 9o% discount.
Cravy is a community of people and places that offer high quality food in different world locations. You would be able to download Cravy app on your iPhone or Android in seconds and sign up to make your first purchase in a minute.
Cravy will be a fully decentralised blockchain-based platform is consisting of two mobile apps for iOS and Android and mobile-first progressive dashboard web app for businesses. Launch and expand in multiple countries with similar market needs. Build strong presence at city and regional levels of any particular country.
Food Waste is a Chronic Market Failure
Between 33-5o% of all food produced globally is never eaten, and the value of this wasted food is worth over $i trillion. To put that into perspective, in U.S. food waste represents 1.3% of the total GDP. Food waste is a massive market inefficiency.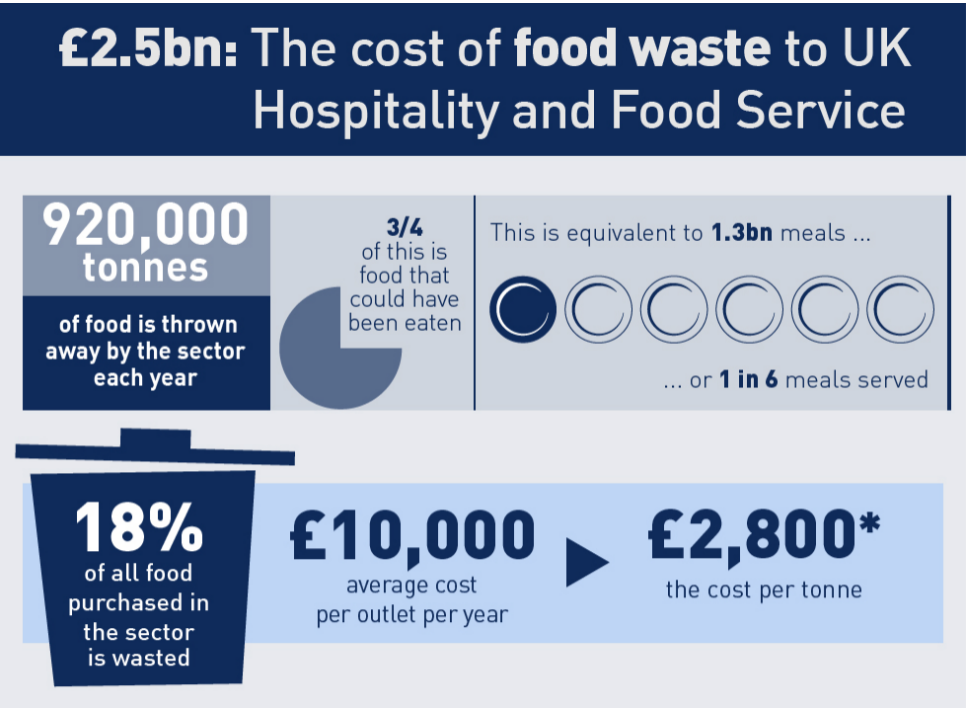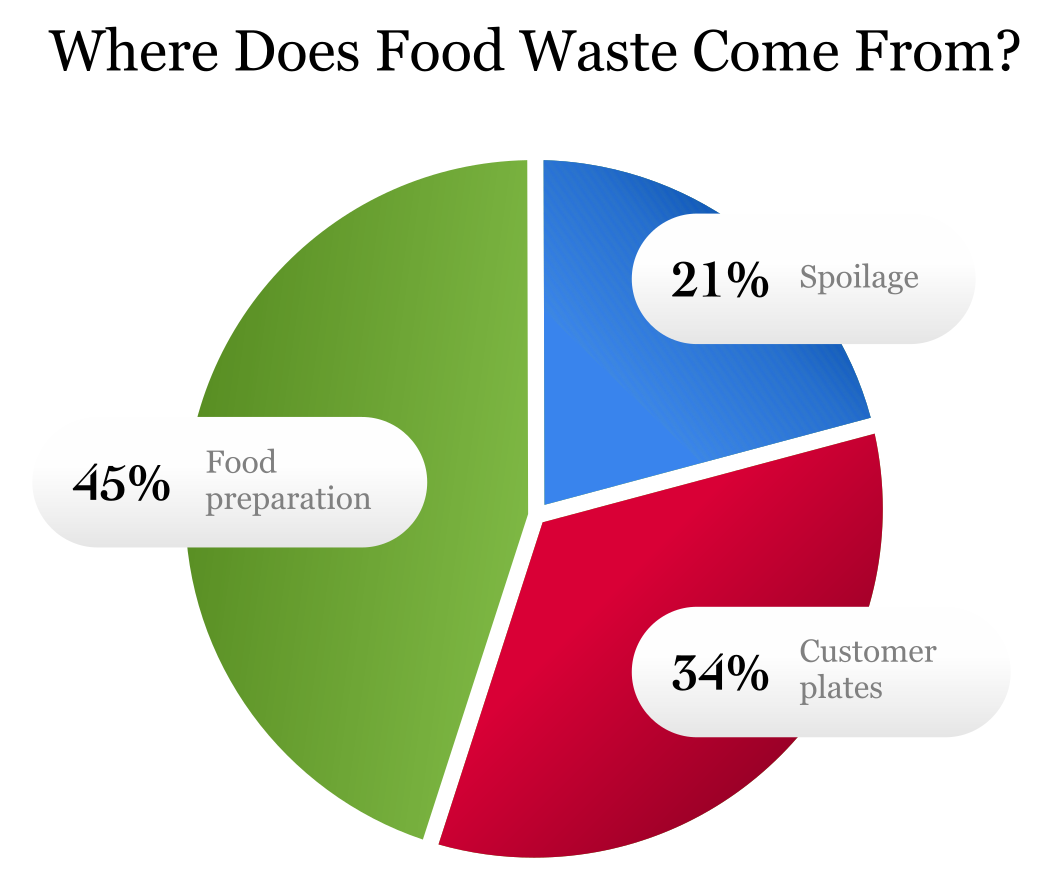 WHAT CRAVY OFFERS TO BUSINESSES?
Unique way to increase profits in the late hours.
Dramatically decrease food wastage.
Build green business image.
Withdraw your earnings instantly via Cravy's debit card.
WHAT CRAVY OFFERS TO USERS?
Huge discounts in your favourite places. Save up to 9o%.
Discover new locations and experience new cuisines.
One tap payment.
High quality food from top notch places at affordable prices.
Cravy CRV Token
Maximum Cravy CRV token emission : 16.355 billion CRV tokens (105000 ETH)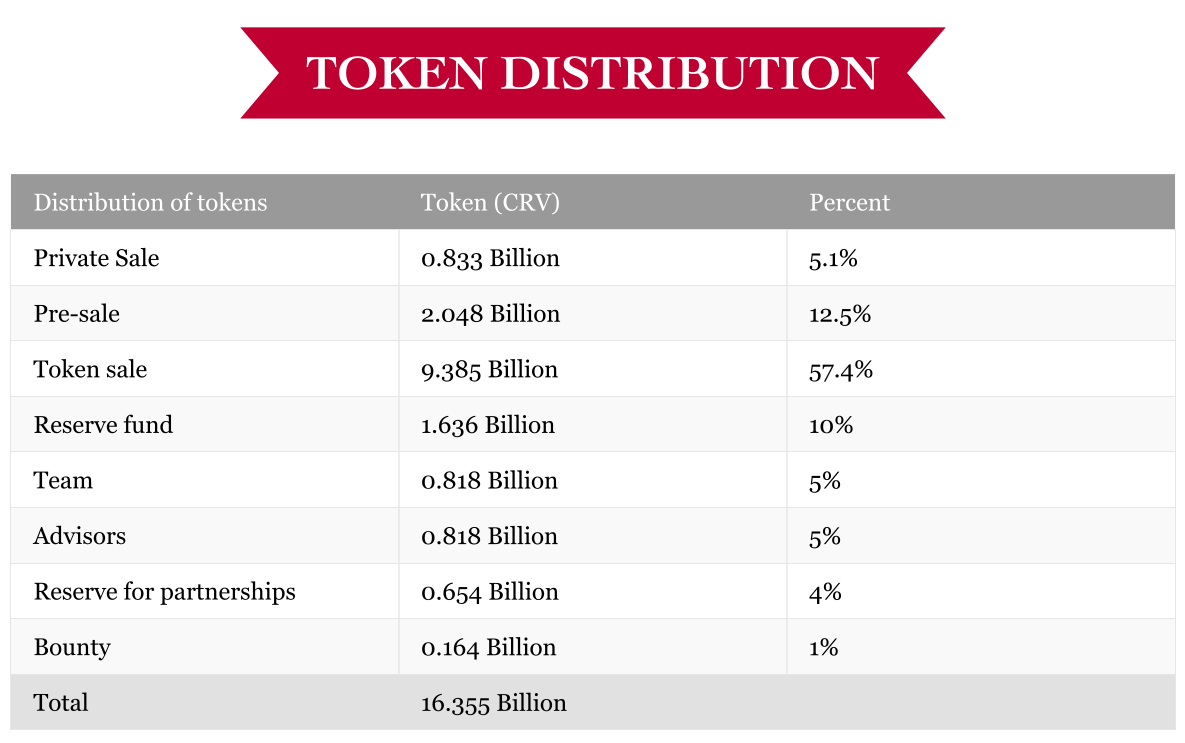 How will Cravy CRV tokens be allocated?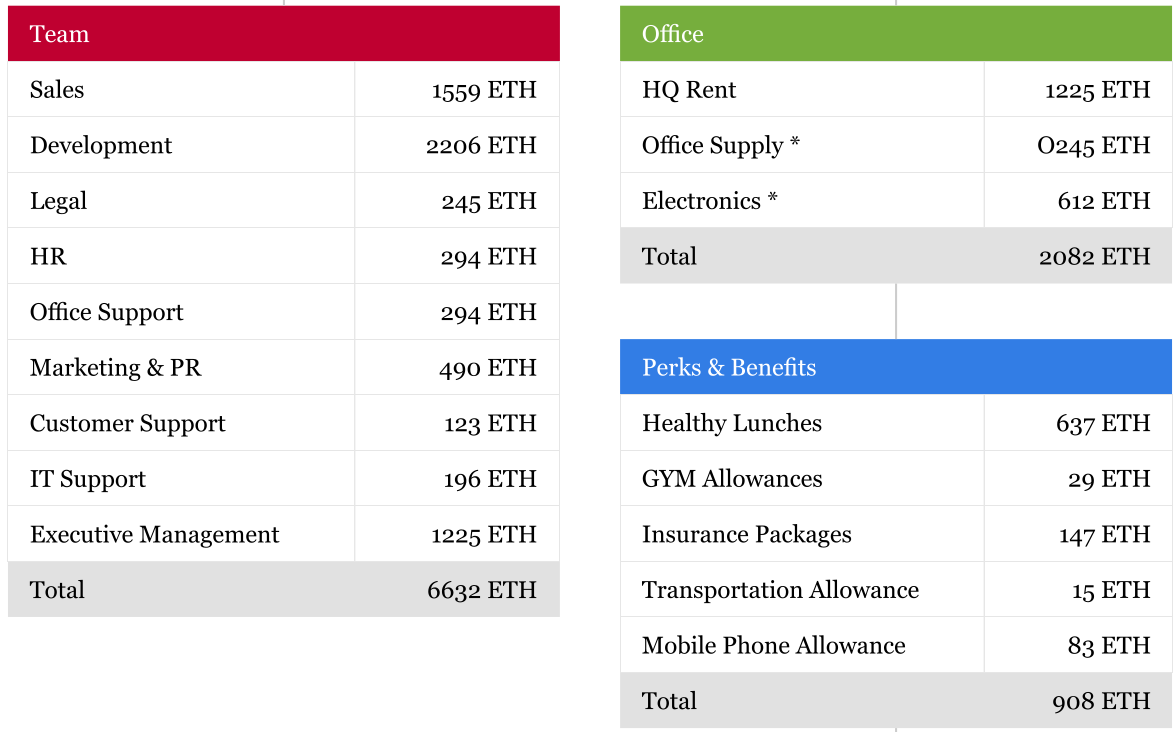 Contacts
Legal Notices
This article does not constitute investment advice.
All content Copyright (C) Cravy LTD – All Rights Reserved