Discuss Andreas Antonopoulos
Who is Andreas Antonopoulos?
2018-06-06 22:48:54 Discuss Today's post on the Who's Who section of Crypto.BI is about Andreas Antonopoulos, a British born author, speaker and Bitcoin advocate. He was born in the UK but was raised in Greece, where he still lives and teaches about Digital Currencies. Antonopoulos wrote the highly acclaimed Mastering Bitcoin book, published by O'Reilly. One of the reasons for the immense success of this text is the simplicity with which he explains complex concepts, a capacity that has become a trademark of his on his own talks an... Continue reading.
Mastering Bitcoin Book Author Andreas Antonopoulos: Why is Bitly Service Blocking Crypto Sites

December 22, 2018 8:48 AM Discuss The power of knowledge and undeniable but what constitutes knowledge is certainly up for debate. Today more than ever citations and notations are more important, be it to further expand on a point or to combat fake news?. Thus a simple thing like a web-link shortening service, as offered by Bitly is surprisingly handy. That is unless you are Andreas M. Antonopoulos. For those who might not be familiar, Andreas is a well-known author and early adopter of the blockchain. He has 3 books credited to him with a forth on its way. The Internet of Money?, was a best seller and his most recent foray, Mastering Bitcoin got a huge response. In fact, it even managed to make its way into China's notoriously strict media programming.
Share this content on social media: Browse bitcoinexchangeguide.com for complete listings from this source.
Andreas Antonopoulos Calls Out Bitly for "Blacklisting" Crypto Sites

November 05, 2018 4:55 PM Discuss Andreas M. Antonopoulos, the author of Mastering Bitcoin and a self-proclaimed computer geek who has dedicated his career to bitcoin, has a bone to pick with Bitly, the web-link shortening service. Bitly has seemingly blacklisted cryptocurrency sites from its service, prompting readers with a warning prior to redirecting to the original website, a Twitter thread between the bitcoin expert and one of his readers reveals. Antonopoulos is close to publishing his fourth book, which is comprised of hundreds of crypto-related bit.ly links that Bitly is blocking. A reader seemingly brought this to his attention, questioning why Bitly was issuing a warning when the sites don't point to any harmful location at all.  Antonopoulos asks the company for an explanation, threatening to remove and replace all of the bit.ly links with a competitor. The fourth book he references appears to be Mastering Ethereum, which comes out in less than four weeks.
Share this content on social media: You may want to visit www.ccn.com for more similar content.
'Bitcoin Is The Future, Blockchain Is Bullshit': Andreas Antonopoulos Preempts Consensus - Bitcoinist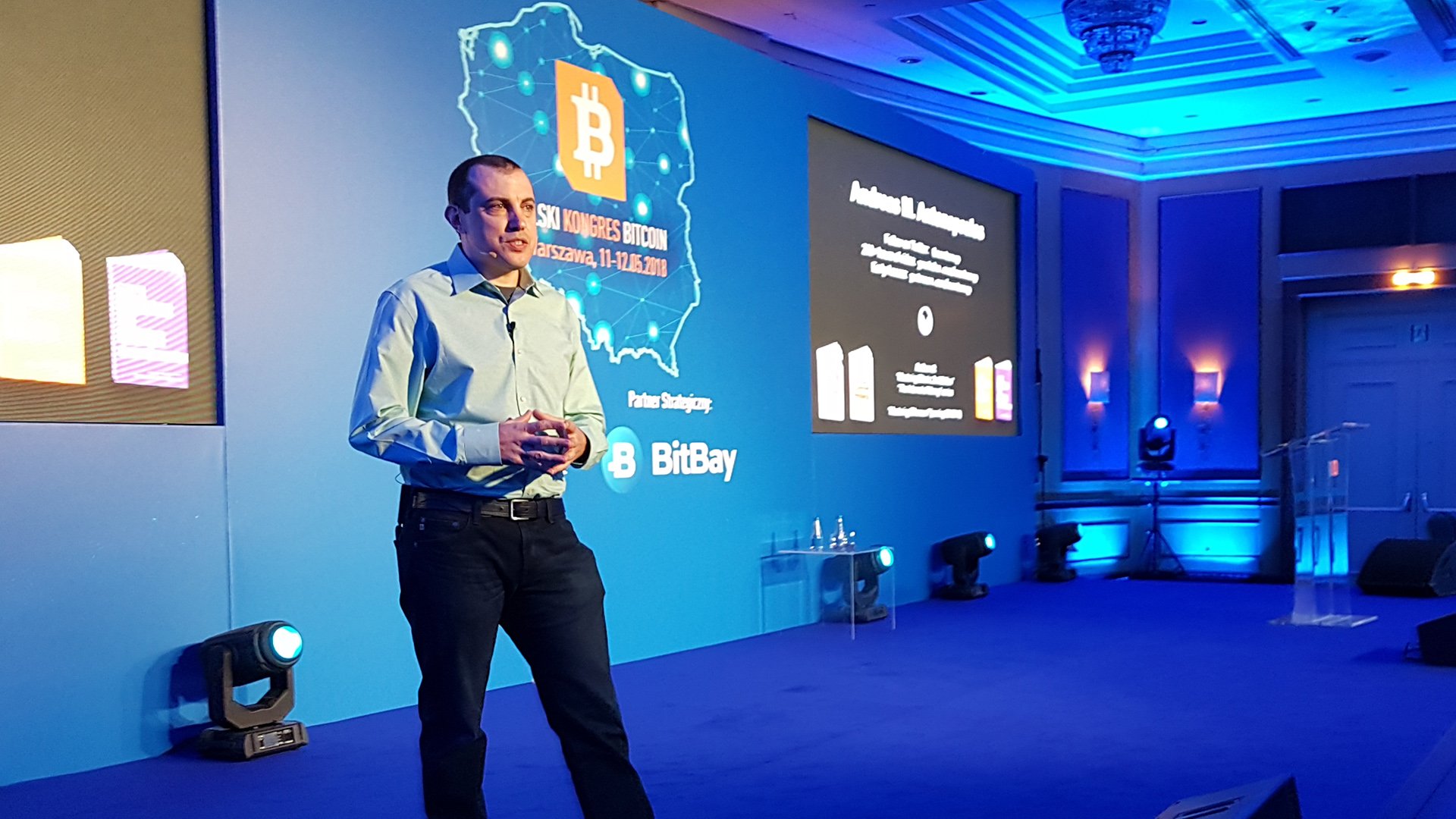 May 27, 2018 6:00 PM Discuss Reading: Bitcoin Is The Future, Blockchain Is Bullshit?: Andreas... Wilma Woo | May 27, 2018 | 15:00 Wilma Woo | May 27, 2018 | 15:00 Andreas Antonopoulos told conference members that Bitcoin is the future and Blockchain is bullshit days before the now-infamous Consensus 2018, it has emerged. Speaking at the Polish Bitcoin Congress in Warsaw May 12, Antonopoulos, who has been a well-known Bitcoin advocate and educator since 2013, argued that Bitcoin's weirdness and decentralization's ability to offend were key to its success. ?The reason Bitcoin is interesting is because it's not controlled, because it can't be censored, because it's open, because a lot of the people involved are very, very weird, he said.
Share this content on social media: See bitcoinist.com to find more similar content.
Latest News on Andreas Antonopoulos | Cointelegraph

December 22, 2014 7:16 AM Discuss Andreas Antonopoulos is a famous speaker, businessman, podcast host and author of the book Mastering Bitcoin. He is also a teaching fellow of Digital Currencies at the University of Nicosia. Andreas Antonopoulos's Bitcoin-related career started in 2012, when he stopped working as a freelancer and started giving speeches at conferences dedicated to cryptocurrency, consulting new startups and writing technical books and articles. All of his work in the Bitcoin sphere was performed free of charge, meaning that he made his living simply from donations. Andreas Antonopoulos net worth is unknown, but in December 2017, the Bitcoin advocate received over 100 Bitcoins from more than a thousand followers of his work after Roger Ver made a post questioning why Antonopoulos hadn't invested in cryptocurrency earlier.
Share this content on social media: You may want to visit cointelegraph.com for more from this source.
Aggregated news and features about andreas antonopoulos Titles, images and descriptions not entered by Crypto.BI are Copyright(C) their original authors, all rights reserved.
---