Discuss Bitmain
Bitmain To Release Ethereum ASIC Miner F3 With 72Gb DDR3 Dram In Q2 | NEWS

January 08, 2019 5:13 PM Discuss Please use WeChat scan two-dimensional code login According to Technews, Bitmain is about to release the Ethereum ASIC miner F3 in Q2 or Q3 2018. Bitmain is about to release F3, the ethereum ASIC miner. It's reported that every miner is mounted with 3 mainboards. On each mainboard there are 6 ASIC processors, each of which has 32 1GB DDR3 memory. Therefore, one unit of F3 miner contains 72 Gigabyte DRAM memory. I have doubts on the math of the report because the numbers doesn't add up.But 72G DRAM seems reasonable and already outperforms most of the GPU-based mining rigs in the market now. The bottleneck of Bitmain's mass production is supply of Dram memory, which explains why Bitmain is frequent visiting storage supplier in Taiwan. The demand of Bitmain is around 3,000 pieces of 12 inch wafers per month. Ethereum ASIC chips will enter mass production stage in February 2018 by TSMC's 28nm process. The F3 miner is expected to hit the market in Q2 or Q3 2018. The ethhash power algorithm of Ethereum is designed to be ASIC proof. But just like Charlie Lee put it:
Share this content on social media: Browse news.8btc.com for complete listings from this source.
Bitmain IPO Prospectus Reveals Offering May Be a Gamble for Investors | Bitcoin Magazine Verified on Po

December 27, 2018 7:37 PM Discuss Ready to start building Dapps Dive deep into blockchain development. Subscribe Now Bitmain, the biggest company in bitcoin mining, has filed for its IPO in Hong Kong. As part of the approval process, the company submitted a prospectus to the Hong Kong stock exchange at the end of August 2018. The prospectus was published on September 26, 2018. Most of the document's financial data is old information, except for that of Q2 of 2018. When Bitmain raised $400 million in a pre-IPO round last month, leaked financial documents provided most of the information we see in the prospectus now. The new prospectus includes three months beyond what was previously known. And that new information tells a bigger story.  
Share this content on social media: See bitcoinmagazine.com for complete listings from this source.
Bitmain's Layoff May Trigger a BCH and LTC Bearish Trend Says Multicoin's Kyle Samani

December 27, 2018 2:00 PM Discuss Adding to the Christmas woes, the cryptocurrency market is hit by another bad news. Early morning reports started flowing that Bitmain may lay off its 85% staff. While Bitmain still holds a lot of BCH and LTC, this lay off, according to Kyle Samani, may soon lead to Bitmain liquidating the same. As the news of Bitmain's BCH and LTC lay off hit the market, the sentiment towards these coins become negative. Within hours of this news reaching the street, Kyle Samani, co-founder of crypto fund Multicoin Capital used his Twitter account to put forward that as Bitmain holds a significant amount of BCH and LTC the lay off may lead to Bitmain liquidating its holding in these coins.
Share this content on social media: Visit coingape.com for more from this source.
bitmain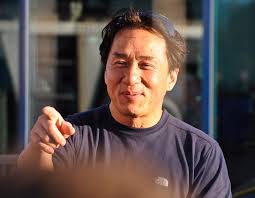 December 23, 2018 9:44 AM Discuss 2018 CCN.com. All Rights Reserved. CCN.com is not responsible for the content of external sites.
Share this content on social media: Browse www.ccn.com for complete listings from this source.
Bad move for Jihan not looking to good for these guys

December 06, 2018 5:48 AM Discuss This process is automatic. Your browser will redirect to your requested content shortly.
Share this content on social media: Check out cryptovest.com for more from this source.
Bitcoin Cash [BCH] gets another boost with Bitmain's Overt-Asicboost; 63 Asicboost blocks mined on BCH network

November 05, 2018 8:10 PM Discuss Bitcoin [BTC] and Ethereum [ETH] face off the bear after reaching 7-month trading volume high Litecoin [LTC/USD] Technical Analysis: The prices struggling to keep the bull run going Ripples partner Earthport to be acquired by credit card giant Visa Inc Bitcoin Cash [BCH/USD] Technical Analysis: The cryptocurrency is yearning for a bull run Bitcoin Cash [BCH] has the best chance of becoming p2p cash for the world, says Roger Ver Bitcoin [BTC] Lightning Network makes progress, hits above 2k active channels SEC has lost its first legal battle in its unlawful quest against cryptocurrencies, says John McAfee
Share this content on social media: Browse ambcrypto.com for more.
Bitmain's Latest Bitcoin Miner Update Activates Controversial 'AsicBoost' - CoinDesk

October 22, 2018 2:00 PM Discuss Bitcoin mining computer manufacturer Bitmain has released a software update for its Antminer s9 devices, using controversial code to allow them to more efficiently mine bitcoin. Bitmain announced Monday that the just-released firmware will support overt AsicBoost functionality, bringing a speed boost to the miners. Notably, while Bitmain is only just now enabling these mining devices to use AsicBoost, the chips were already capable of supporting the function on a hardware level. In particular, the post claims that this will ensure Bitmain's machines remain effective at mining the number one cryptocurrency by market capitalization, while simultaneously increasing the hashrate of the bitcoin network and reducing its energy footprint.
Share this content on social media: Browse www.coindesk.com for more from this source.
Bitmain is Suffering from the 27

October 17, 2018 12:22 PM Discuss Please use WeChat scan two-dimensional code login As the 2018 China-United States trade war has entered a red-hot stage, the Chinese cryptocurrency mining giant Bitmain is facing new tariffs of its overseas markets since August 23. According to the South China Morning Post, Bitmain would become the most exposed among Chinese mining hardware manufacturer to US barriers. Other mining giants that have their overseas business heading to the US, for example, Cannaan and Ebang International have been influenced by the new US tariffs as well. Their IPO plans also encounter obstacles due to this issue. Bitmain's Antminer S9 were previously classified as data processing machine? with zero tariffs. However, the office of the United States Trade Representative has categorised Antminer S9 as the electrical machinery apparatus? which is subject to 2.6% tariff in this June.
Share this content on social media: Check out news.8btc.com for more from this source.
Bitmain's Rumored F3 Miner Potentially Disruptive to Ethereum | CryptoSlate

April 01, 2018 4:17 PM Discuss Rumors have surfaced that Bitmain is developing a powerful ASIC that threatens to increase centralization on the Ethereum blockchain. Memory bandwidth, the rate at which data is read or stored into a memory chip by acomputer's processor, has limited ASIC development on the Ethereum blockchain. Mining Ethereum was programmed to be memory bound by design. This design prevents the proliferation of ASICs, as seen on the Bitcoin network, and thereby increases the decentralization and security of the Ethereum network. The Ethash algorithm relies on generating something called the DAG, otherwise known as the directed acyclic graph. Fetching the DAG from the computer's memory is the primary limiter on how fast a computer chip can execute the Ethash algorithm.
Share this content on social media: You may want to visit cryptoslate.com for complete listings from this source.
Bitmain Now Accepts Only Bitcoin Cash For Their Latest Mining Hardware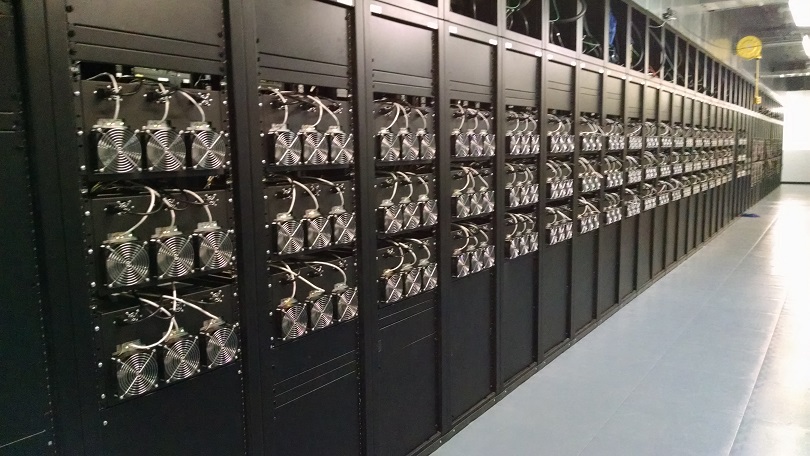 October 01, 2017 11:00 AM Discuss Bitcoins biggest miner, who directly or indirectly controls around 30% of the network's hardware share through Antpool and BTC.com, is now accepting only Bitcoin Cash (BCC/BCH) for their latest mining gear Antminer S9-13.5TH/s which starts shipping in late November at a cost of $1,265 each. According to their website specifying payment details, Bitmain, the biggest manufacturer of bitcoin mining hardware, says: Only BCC payment method is accepted in this batch, please use the exact amount mentioned in your order and complete the payment within one hour. After one hour, the order will expire and your payment may not be detected by the system automatically. If the payment is submitted but the receipt is delayed, we will make your payment Valid manually.
Share this content on social media: Have a look at www.trustnodes.com to find more similar content.
Latest News on Bitmain | Cointelegraph

March 13, 2015 5:03 AM Discuss Bitmain Technologies Limited is a privately-owned Chinese company, founded by Jihan Wu and Micree Zhan. Bitmain is also an operator of Antpool, one of the largest Bitcoin mining pools. Bitmain has offices in China, the US, Israel, the Netherlands and Switzerland. Bitmain was originally established to develop an ASIC chip capable of mining Bitcoin, but soon became an investor in mining software developer as well. The company is now working on creating chips for artificial intelligence. Bitmain Ltc., is a very successful company, with around $3.5 billion in profit generated in 2017. Bitmain is considered to be one of the most influential companies in the cryptocurrency industry by generating high-grade Bitcoin mining hardware, having huge mining capabilities and because of their technological advances. Bitmain has been criticized for centralizing the Bitcoin network and its monopolistic position in mining products with Bitmain's Antminer S9 and Antminer T9+.
Share this content on social media: Have a look at cointelegraph.com for additional posts.
Aggregated news and features about bitmain Titles, images and descriptions not entered by Crypto.BI are Copyright(C) their original authors, all rights reserved.
---