Discuss Blockchain Wallet
What is a wallet ID Blockchain Support Center

December 27, 2018 8:10 PM Discuss A wallet identifier, also known as a wallet ID, is like a username. You use it, along with your password, to log into your Blockchain wallet and access your digital assets. A wallet identifier is composed of 32 alphanumeric characters and 4 dashes, and takes the following format: xxxxxxxx-xxxx-xxxx-xxxx-xxxxxxxxxxxx Every wallet has a unique identifier. When you create a wallet, a Welcome email containing your identifier will automatically be sent to the email address you signed up with. If you didn't get the email or otherwise lost your identifier, this article describes how to retrieve your identifier and restore access to your funds. You can also find your wallet identifier within your wallet, under Settings > General.
Share this content on social media: See support.blockchain.com for more similar content.
Blockchain Android, iOS and Web Bitcoin Wallet - Reviews and Features | CryptoCompare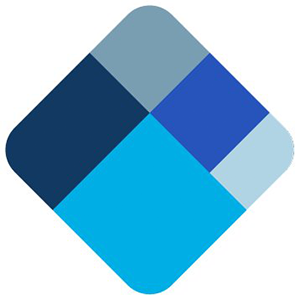 December 23, 2018 2:24 PM Discuss CryptoCompare needs javascript enabled in order to work. Follow these instructions to activate and enable JavaScript in Chrome. Blockchain is probably the most popular wallet today. The wallet is extremely intuitive and easy to use. The Company does store your wallet on their servers which does involve third party risk. Altogether rich in features and simplicity at the same time, and the Company has had a solid reputation for security - one of the leading lights in the Bitcoin community. The Company updated their wallet in early 2016 to include enhanced security features by making the wallet hierarchical deterministic which adds extra security by not using addresses twice. 
Share this content on social media: See www.cryptocompare.com to find more similar content.
Ledger Nano's Crypto Wallet Adds Lisk, Factom, MIX Blockchain, Musicoin, GameCredits and EtherGem Coins

November 07, 2018 7:05 PM Discuss As per a blog post released by Ledger late yesterday afternoon, the company announced its decision to add 6 new apps to its now-famous Nano's hardware device. The applications include: Not only that, it is also worth mentioning that the latter four apps mentioned in the above list will also be compatible with Ledger Blue. As a result of this, the total number of supported third-party apps on Ledger have now increased to an impressive total of 32. Happy #CryptoTuesday! On the 4th edition, we welcome @LiskHQ @ETHERGEMCOIN @musicoins @mix_blockchain @gamecredits @factom. These apps were independently developed by their communities and are now available on the Ledger Live manager tab.
Share this content on social media: Browse bitcoinexchangeguide.com to find more similar content.
Aggregated news and features about blockchain wallet Titles, images and descriptions not entered by Crypto.BI are Copyright(C) their original authors, all rights reserved.
---