Discuss Cryptocurrency Exchange
Why are there so many cryptocurrency exchanges?
2019-01-16 19:53:09 Discuss You may have noticed the suffix "EX" appears a lot while studying or working with cryptocurrencies? "EX" is short for EXchange and there are literally tens of them, perhaps over one hundred. Why so many? Perhaps the best way to illustrate why there are so many crypto exchanges is through a practical example. Wallet API Johnny, a cryptocurrency enthusiast, bought his first Bitcoins early in 2010. It was really cheap back then and he had tons of BTC's just sitting there. Then came Litecoin and Dogec... Continue reading.
Opinion: Coin money laundering is driven by cryptocurrency exchange theft
2018-08-19 13:17:34 Discuss According to a quarterly report released by Cipher Trace, the quantitative investment firm, specializing in the systematic trading of cryptocurrencies, in the first half of 2018, more than $760 million in cryptocurrency was stolen from exchanges, nearly three times more than in 2017. The growth in the demand for currency in the industry of services has driven, according to this report, money laundering of coins. Also, the services that clean dirty funds are widely available, said CipherTrace, and some have... Continue reading.
Understand how decentralized cryptocurrency exchanges work
2018-05-24 16:42:54 Discuss Decentralized cryptocurrency exchanges are true P2P systems where investors can trade cryptos directly with their counterparts, without a centralized middleman. To better understand decentralized exchanges, we'll first take a look at centralized exchanges and how they contrast to their P2P versions. A centralized exchange is run by a company or group of people. It's physically located somewhere, whether it's Amazon EC2 servers like used by Bittrex and others, or some other professional server hosting ... Continue reading.
New Cryptocurrency Exchange for Institutional Investors - Cryptocurrency Market to the Mainstream! - Toshi Times

January 06, 2019 6:14 PM Discuss Institutional investors have been treading carefully around crypto exchanges so far, due to an apparent lack of regulation and volatility, stirring the markets on a daily basis. Nonetheless, they now have a convenient entry point when it comes to virtual currency trading, as the London-based LMAX Exchange Group has launched the first physical cryptocurrency exchange for institutional clients. The so-called LMAX Digital platform is reportedly an outcome of numerous requests by LMAX clients who wanted to access the crypto market. The platform's development is over and its clients will be able to trade the most popular digital currencies on the market bitcoin, ethereum, bitcoin cash, ripple, and litecoin. Trading will be available 24/7.
Share this content on social media: Browse toshitimes.com for more similar content.
SolarisBank and Stuttgart Exchange Ready to Launch a New Cryptocurrency Exchange

December 23, 2018 11:21 PM Discuss SolarisBank has decided to sign a partnership with the Stuttgart Exchange Group in order to develop a virtual currency exchange. The information was unveiled in a press release by SolarisBank on December 12. The decision that was taken by the Stuttgart Exchange is related to the intention of releasing a crypto trading app called Bison. The Stuttgart Exchange is the second-largest in the country and one of the largest in Europe. This new cryptocurrency exchange is scheduled to launch during the first half of 2019 and SolarisBank will be working as the banking platform of the exchange. The main two virtual currencies to be available for trading are going to be Ethereum (ETH) and Bitcoin (BTC). It is important to mention that both institutional and retail investors will have access to these assets.
Share this content on social media: Visit bitcoinexchangeguide.com for more from this source.
India's Zebpay Cryptocurrency Exchange Launches in Europe, Opening Up in 21 Countries

December 23, 2018 11:12 PM Discuss The Zebpay digital currency exchange has launched in twenty-one European countries. The platform was previously one of the most prominent crypto exchanges in India. Earlier this week, Zebpay announced that it had established new exchanges in Europe. Crypto investors in 21 countries across Europe will access services such as a digital wallet and exchange of virtual currencies. Some of the countries where Zebpay has launched include Malta, Portugal, Italy, Germany, Latvia, and the Czech Republic. It is mandatory for prospective clients to undergo KYC procedures before registering with the Zebpay crypto exchange. The other requirement is the verification of bank account details. After the two are completed, users can deposit the amount they wish to invest (in Euros) into their Zebpay wallets.
Share this content on social media: Browse bitcoinexchangeguide.com for more.
A potential Amazon cryptocurrency exchange: Everyone is wondering about this move (Amazon Cryptocurrency Review) - AMZN Forecast | Smartereum

December 23, 2018 7:13 AM Discuss There are a lot of interest in Amazon and Cryptocurrency words together. People are wondering what will be the move of Amazon with buying domains. Is Amazon (AMZN) Gearing Up for a Cryptocurrency Exchange In an article, ValueWalk.com reporter Maj Soueidan suggests Amazon (NASDAQ: AMZN) could be gearing up for cryptocurrency exchanges following reports the company has registered names related to cryptocurrencies. The domans include: amazonethereum.com, amazoncryptocurrency.com, amazoncryptocurrencies.com. CNBC reported the domain registrations in November, following up on an original report from trade publication, DomainNameWire, prompting immediate speculation across social and online publications, that AMZN was preparing to accept cyptopayments on it's platform. However, Souejdan provides a different take, writing, when I took one look at these domain names, that is how they read to me. What would be the point of going out in registering a domain name like these if you were simply going to use one of the digital currencies on the website as a method of payment A domain name is a placeholder for a bigger project than that and, the thought of Amazon exchanges was literally the first thing that popped into my mind when I saw the domain names. I literally said out loud they're going to set up exchanges?.
Share this content on social media: Have a look at smartereum.com for more from this source.
Hackers Breach Popular Web Analytics Site to Target Crypto Exchange

November 07, 2018 3:43 PM Discuss Cryptocurrency exchange Gate.io was apparently the target of hackers who compromised a widely used web analytics platform this week. According to a report from internet security firm ESET on Tuesday, bad actors compromised Ireland-based web analytics site StatCounter, in an attempt to steal bitcoin from the exchange's customers. The attackers managed to inject malicious code into the script of StatCounter webpage, having also registered a domain very similar to the official one. The fake domain swapped two letters from the original to form StatConuter?, which can be difficult to spot while scanning for unusual activity, says ESET, adding that the domain had previously been suspended in 2010 for association with abusive behaviour.
Share this content on social media: Browse www.coindesk.com for complete listings from this source.
Top 6 Cryptocurrency Exchanges Supporting USD Trading in 2018 - NullTX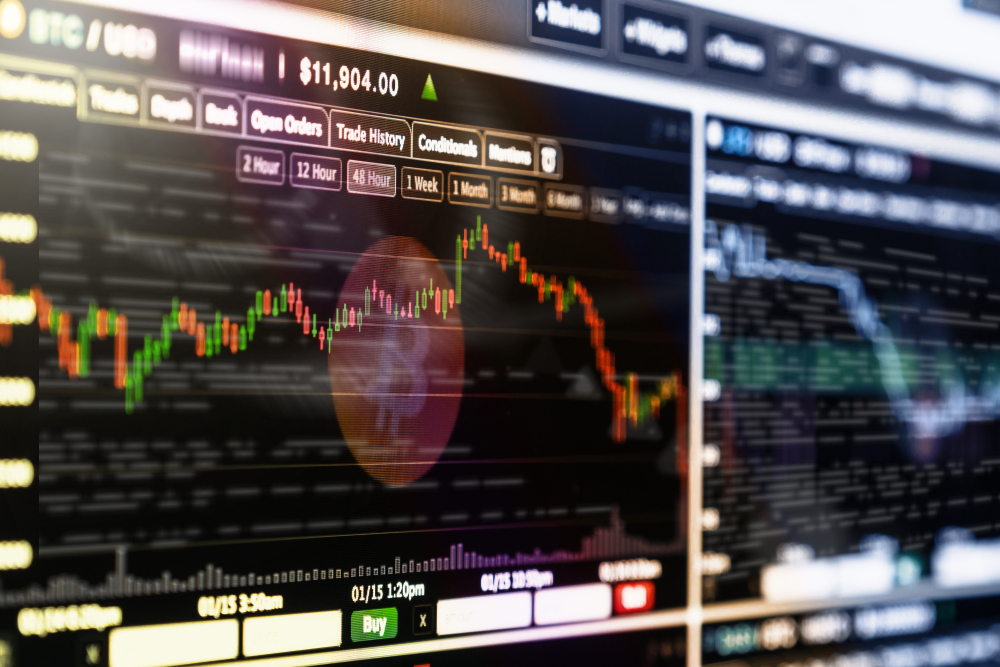 August 05, 2018 4:00 PM Discuss When it comes to cryptocurrency trading, there are dozens if not hundreds of exchanges to choose from. It all depends on what one is looking for exactly when trading cryptocurrencies, and whether or not fiat currency support is desired. When it comes to USD trading and Bitcoin, there are plenty of exchanges to choose from as of right now. These exchanges are not ranked in a specific order.  Despite having somewhat of a troubled reputation, Bitfinex is still one of the biggest exchanges in the world today. It is one of the global leaders for Bitcoin trading, but the company also supports USD trading for most of the major alternative cryptocurrencies one can think of. The company also survived a major hack, which is a further testament to its position in the industry.
Share this content on social media: You may want to visit nulltx.com for more.
Latest News on Cryptocurrency Exchanges | Cointelegraph

April 28, 2015 10:09 AM Discuss A cryptocurrency exchange, or a digital currency exchange (DCE), is a web-service that provides its customers services for the exchange of virtual currency into various assets, such as fiat or other digital currencies. The platforms usually work solely online, providing transactions in electronic forms and taking fees for them, though there are also some brick-and-mortar businesses that use traditional payment methods. Debit and credit cards, postal money orders and other kinds of money transfers are accepted to make an operation using a DCE. Generally, transactions are made between bank accounts and, only in rare cases, a customer can withdraw their money in cash by using special ATMs. Recently, some decentralized cryptocurrency exchanges have been established which operate using prepaid smart contracts, rather than digital currencies.
Share this content on social media: See cointelegraph.com for more.
Aggregated news and features about cryptocurrency exchange Titles, images and descriptions not entered by Crypto.BI are Copyright(C) their original authors, all rights reserved.
---