Discuss Cryptonight
The CryptoNight and CryptoNight Light PoW Algorithms
2017-10-01 18:29:22 Discuss CryptoNight is a Proof-of-Work algorithm which aims to be CPU-mining friendly. CryptoNight Lite A lighter version of CryptoNight which uses memory cache pages half the size (1 MB) of CryptoNight  (2 MB), which makes it possible to run on mobile devices. Theoretically 2X faster than CryptoNight. Used by Aeon which additionally reduces block numbers by half through longer block periods (4 minutes), gaining an additional 2X speed advantage over CryptoNight. Supported Mining Software ccMiner XMRi... Continue reading.
CryptoNight - Bitcoin Wiki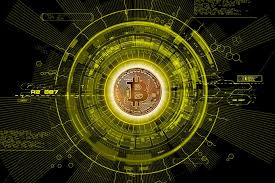 December 26, 2018 7:46 PM Discuss CryptoNight is a proof-of-work algorithm. It is designed to be suitable for ordinary PC CPUs, but currently no special purpose devices for mining are available. Therefore, CryptoNight can only be CPU-mined for the time being. CryptoNight was originally implemented in the CryptoNote codebase. CryptoNight relies on random access to the slow memory and emphasizes latency dependence. Each new block depends on all the previous blocks (unlike, for example, scrypt). The algorithm requires about 2 Mb per instance:
Share this content on social media: Check out en.bitcoin.it for additional posts.
CryptoNight CryptoNote Protocol Bitcoin Wiki

December 23, 2018 8:38 PM Discuss CryptoNight is the proof-of-work algorithm used in CryptoNote and Bytecoin (BCN). This algorithm provides egalitarian terms for all users who mining cryptonight with cpu as a main mining device. [1] The main task of the Cryptonight project is not to create a gap between PC users and owners of specialized ASIC devices during mining. Abadi and other cryptographers have developed memory-sensitive algorithms. The main idea is to allocate a large block of data (Notepad) to RAM with an unpredictable sequence in it. The block should be large enough to make data storage more convenient than computing it every time it is accessed. The algorithm also needs to prevent internal parallelism, i.e., N simultaneous threads should require N times more memory at once.
Share this content on social media: Browse en.bitcoinwiki.org for additional posts.
What is CryptoNight CryptoNote vs CryptoNight | U

December 23, 2018 8:02 PM Discuss CryptoNote is the technology or application or framework behind Monero, Bytecoin, AEON, and other aforementioned currencies. The hashing algorithm which this CryptoNote employs is known as CryptoNight, although AEON makes use of a modified algorithm, the CryptoNight-Light. The technology improves the state of privacy and anonymity as it doesn't allow transactions to be traced on the Blockchain network. This is defined as an application layer protocol that underpins a lot of decentralized digital currencies which emphasize the need for privacy and anonymity. It was developed with the aim of dethroning already established currencies like Bitcoin and Ethereum as it is imbued with a number of superior features.
Share this content on social media: See u.today for more.
Cryptonight | Cointelegraph

December 22, 2014 7:17 AM Discuss Both crypto mining and cryptojacking are more common on college campuses than in the five other industries studied, according to Vectra report ASIC cards threaten the network security, cryptocurrency developers concerned. Privacy-centric and ASIC-resistant Monero has released a PoW update scheduled for April to counter the new Bitmain Antminer. Bitmain's new miner for the CryptoNight algorithm causes controversy as ASIC-resistant cryptocurrencies vow to block its capabilities. Terms of services and Privacy policy
Share this content on social media: You may want to visit cointelegraph.com to find more similar content.
Aggregated news and features about cryptonight Titles, images and descriptions not entered by Crypto.BI are Copyright(C) their original authors, all rights reserved.
---