Discuss Deconomy
Press Release: David Chaum, Vitalik Buterin to Highlight Deconomy 2018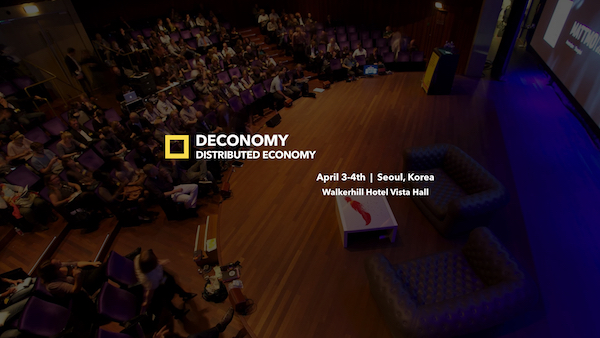 March 21, 2018 5:08 PM Discuss [Seoul, South Korea] Block in Press, a Korean blockchain media, will host its first annual blockchain forum Deconomy on the topic of Cryptocurrency, Blockchain and the Distributed Economy from April 3 to April 4, 2018 in Seoul, South Korea. The event will take place in Vista Hall, Grand Walkerhill Hotel. Over 50 industry insiders will join Deconomy in various sessions discussing the following topics: David Chaum, who laid the foundation of the cypherpunk movement, will present the keynote address. Chaum's work in online cryptography and privacy played a critical role in the development of Bitcoin. He was the founder of Digicash, widely accepted as the first cryptocurrency. His research in cryptographic signatures became a foundation on which cryptocurrencies were built upon.
Share this content on social media: Have a look at www.trustnodes.com for more.
Aggregated news and features about deconomy Titles, images and descriptions not entered by Crypto.BI are Copyright(C) their original authors, all rights reserved.
---