Discuss Digital Currency Market
Top 10 digital currency market prices & monthly price movement - Coin Rivet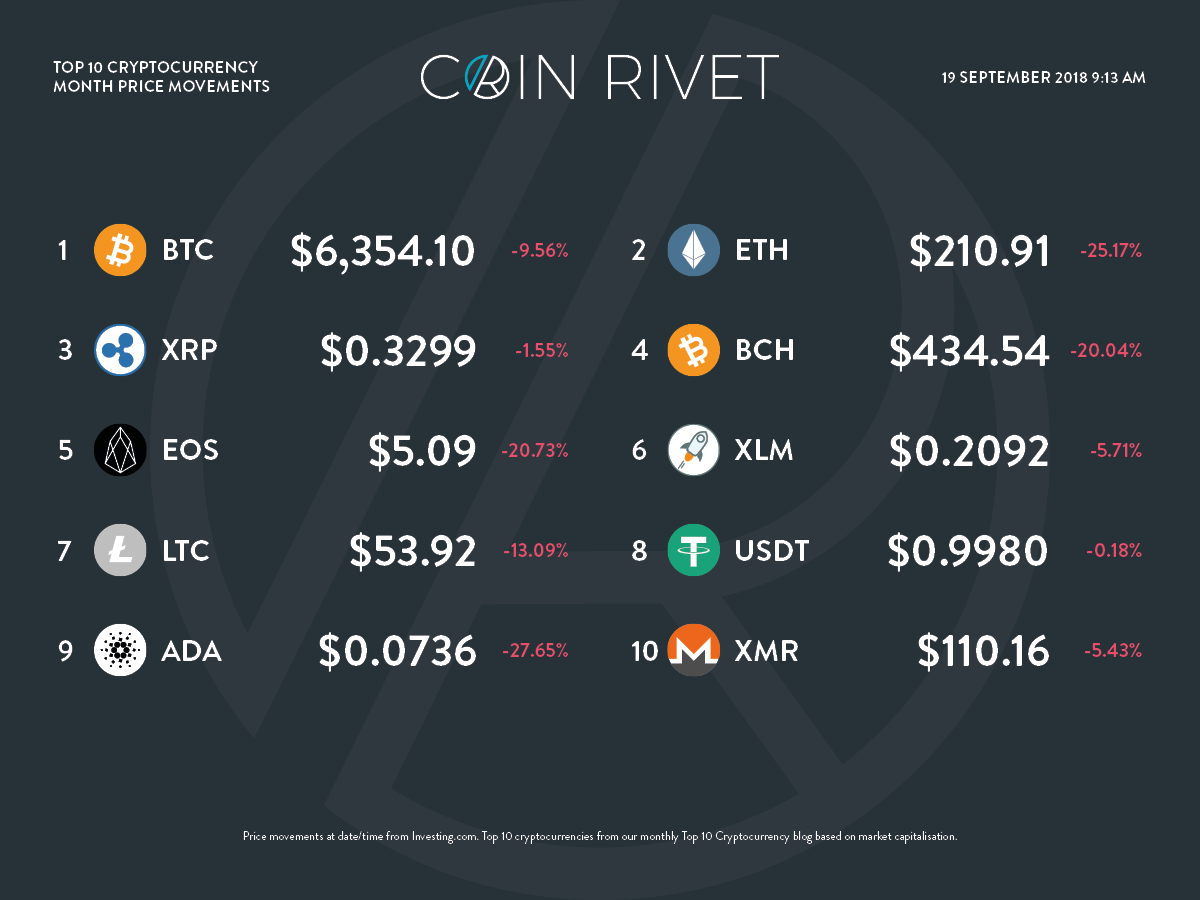 September 19, 2018 9:15 AM Discuss The Top 10 digital currency market prices & monthly price movement in September (as at September 19th 9:13) are: Bitcoin $6,354.10 -9.56%; Ethereum $210.91 -25.17%; Ripple $0.3299 -1.55%; Bitcoin Cash $434.54 -20.04% ; EOS $5.09 -20.73%; Stellar Lumens $0.2092 -5.71%; Litecoin $53.92 -13.09%; Tether $0.9980 -0.18%; Cardano $0.0736 -27.65%;  Monero $110.16 -5.43%. There are over 2,000 tokens, coin and traded cryptocurrencies. The digital currency market is significant and continues to grow as new coins are launched. This article looks at the largest cryptocurrencies and tracks their monthly movement. All the currencies are listed in order of market capitalisation and we are listing prices converted to US dollars.
Share this content on social media: See coinrivet.com for additional posts.
Aggregated news and features about digital currency market Titles, images and descriptions not entered by Crypto.BI are Copyright(C) their original authors, all rights reserved.
---