KB Topic Initial Coin Offering
An initial coin offering (ICO) is the cryptocurrency's universe equivalent of stock market IPO's (initial public offerings).
An ICO aims to raise funds for startups or even established projects via crowdfunding events. Coins or tokens are distributed to investors in exchange for fiat money funds.
The tokens must be employed in the core business somehow so that they can gain valuation as the business succeeds, thus giving investors motivation to join the ICO in the first place.
ICO's use cryptocurrencies, so their scope is global. Theoretically, anyone around the globe can participate in an ICO. Since many ICO's were actually scams and caused major losses for investors, regulations began to be put in place for this kind of event. For instance, US authorities began to check if the distributed tokens constituted securities (were "shares" in the projects). If so then they'd be subject to SEC regulations. For this reason, many ICO's were excluded from the USA.
If you intend to invest in an ICO, due diligence must be performed to check if the people behind the ICO are real (some projects have even used famous actor photos!), if the business does actually have a technical background that makes it viable and so on.
ICO's can be highly rewarding if done right, it's just a matter of choosing wisely and performing due diligence before investing.
Based on Cryptocurrency Knowledge Base Topic
initial coin offering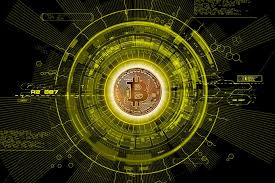 Initial Coin Offerings Archives - CoinDesk
The Aion Foundation has sold off half of the
bitcoin
and ether raised in an October 2017
token sale
, says its CEO. "One Kin on one
blockchain
," said CEO Ted Livingston. "That's our vision." PwC's Hong Kong division is exploring best practices for issuing
stablecoins
with non-profit
Loopring
Foundation. Auditing, though, is another matter. A new report by research firm One Alpha found that, despite a general slowdown in the
crypto
market, Israeli startups continue raise funds from ICOs. The SEC has not forgotten or overlooked the ICO space, and a wave of regulatory action is coming, believes Alex Sunnarborg.
---
Initial Coin Offering Review - Alternative ICO Cryptocurrency Token Guide
You've heard about Initial Public Offerings (IPOs), which is when a company's stock goes public. But today, we have something called ICOs
initial coin offerings
. An ICO is where a
cryptocurrency
goes public for the first time. Today, we're explaining everything you need to know about ICOs and how they could make you rich. An ICO, or
initial coin offering
, is a new phenomenon that has emerged from crowdfunding, cryptocurrency, and
blockchain
technologies. Also known as a crowdsale?, an ICO is when a company releases its own
cryptocurrency
with the purpose of funding. Typically, companies will release a pre-defined number of
crypto
-
tokens
(whatever their unit of currency may be), then sell those tokens to an intended audience.
---
Aggregated news and features about initial coin offering Titles, images and descriptions not entered by Crypto.BI are Copyright(C) their original authors, all rights reserved.
---