Discuss Localbitcoins
LocalBitcoins Review: 5 Reasons It's Safe (2018 Updated)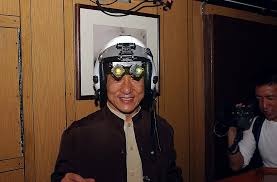 December 22, 2018 12:46 PM Discuss We may receive compensation when you use LocalBitcoins. This post contains affiliate links. Disclosure. LocalBitcoins is a global Bitcoin exchange that gives a lot of options to its users. Before getting into the details, here are some good and bad things to know about LocalBitcoins: LocalBitcoins itself does not impose any limits on its users. Users are free to decide on their own prices and limits. LocalBitcoins is available in nearly every country. Liquidity will depend on the amount of buyers and sellers in your area. LocalBitcoins is not available in Germany or the state of New York. LocalBitcoins left New York due to the BitLicense.
Share this content on social media: See www.buybitcoinworldwide.com for complete listings from this source.
UK Bank Freezes company Account because owner traded on Localbitcoins - Cryptoline News

August 27, 2018 10:50 AM Discuss HSBC and Barclays have apparently frozen accounts of a company by the name of 50cycles. Owner of 50cycles Scott Snaith has been trying to stay away from partnering with businesses with the U.K. high banks. Because of his experience with having his company thrown into distress and the freezing of the business account. Scott's account was frozen by HSBC and Barclays a few hours after he had initiated a five-figure bitcoin transaction through the trading platform Localbitcoins. Where he sold his bitcoins for fiat currency, which went into his personal bank account and not his company account. Scott Snaith has verified that all transactions were transparent and that his partners were U.K. trading partners account holders who had verified identification. There was no explanation given to Scott for the closure of his account, stating that he has been the victim of financial discrimination.
Share this content on social media: Have a look at www.cryptolinenews.com for more.
The Craigslist of Crypto Is Making Millions Where Bitcoin Is Needed Most - CoinDesk

April 19, 2018 11:00 AM Discuss That's how much revenue LocalBitcoins is now generating annually off a business that started back in 2011, all with an investment of just a few thousand dollars. One of the longest-running and most controversial bitcoin companies, the decidedly low-fi website now has roughly 20 employees worldwide and 4 million registered accounts. And reflecting the global tide, 40 percent of those users have signed up in the last six months. All that is according to Nikolaus Kangas, the CEO of the company, who started the venture with his brother Jeremias at a time when there weren't many options outside meeting up face-to-face to trade bitcoin. But the online portal continues to thrive even as the landscape of polished VC-backed exchanges (and even bleeding-edge decentralized alternatives) matures.
Share this content on social media: Have a look at www.coindesk.com for more from this source.
Aggregated news and features about localbitcoins Titles, images and descriptions not entered by Crypto.BI are Copyright(C) their original authors, all rights reserved.
---