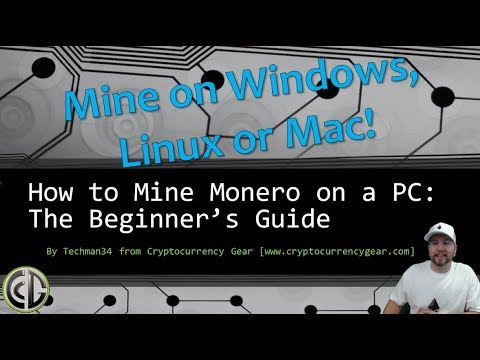 How to Mine Monero on Your PC: A Beginner's Guide to XMR Mining
Similar to
Zcash mining
and
Ethereum
mining,
Monero
mining (aka
XMR mining
) is very simple. Even better you can still
mine Monero
with CPU, so your Mac or PC can actually earn you coins as well! Here's a quick guide to mine Monero with your GPUs & CPUs: Step 1 Hook up your GPUs Step 2 Tweak your computer to maximize mining results Step 3 Join
Minergate
Step 4 Â Start mining! If you want a more detailed explanation keep on reading. Here's what I'll go over in this post: Monero uses a hashing algorithm known as
CryptoNight
, which is a memory-hard algorithm. Without getting too much into details, this type of algorithm is designed to resist the development of Monero-mining ASICs. Monero's developers had their reasons for doing that, you can read about them here.
---
Aggregated news and features about mining monero Titles, images and descriptions not entered by Crypto.BI are Copyright(C) their original authors, all rights reserved.
---