Discuss Security Token
Exploring Topic Security Token
Security token may mean two different things:


A cryptocurrency token that passes the Howey Test or;
A physical device that generates single-use security codes for access to secure services.



Security Cryptocurrency Token

A security token is a regular cryptocurrency token, based on any smart contracts platform (such as Ethereum or NEO). The difference from a regular token is that security tokens pass the Howey Test, meaning these tokens are legally deemed to be securities per the United States legislation.

Security tokens behave a lot like stocks. The assets they represent are managed by 3rd parties in which you trust to make the underlying institution grow and become more profitable.

There is a significant difference between security tokens and non-securities. For instance, Bitcoin does not represent any institution nor does Bitcoin promise any kind of profits. Buyers who invest in Bitcoin do not get a share of any corporation or commercial entity whatsoever.

Security tokens on the other hand represent a fraction of an entity which entitles holders to dividends and voting rights.


Security Device

A security token is a small secure electronic device that usually has zero or one button and a small LCD or OLED screen.

The device has a very precise clock inside it which generates a unique code according to the time and date (number of seconds elapsed since a pre-determined time reference).

Websites, financial services like ATM's and bank cashiers and other secure environments that use security tokens run an identical precise clock on their end.

In order to access these secure environments the user must type the code shown on the screen on the service's interface. The service will then compare the code to its own generated code using its internal clock. The codes must match in order to grant access.

The idea is to require a proof that the user is physically holding the security token. This protects the service against phishing attacks, for example, because having the correct password no longer guarantees access to the protected service.

2FA or two factor authentication is the most popular name to the security schemes that use security tokens. As the name suggests, 2FA requires a second secret be provided in order to grant access to some resource.

The codes generated by security tokens are also called one time passwords (OTP's).

In cryptocurrency, security tokens have many uses, including the protection of exchange accounts, crypto wallets and other resources.


Ledgity LTY Token: Platform for Security Tokens
2018-11-21 15:19:50 Discuss Ledgity is an ecosystem dedicated to security tokens, starting from their issuance to their exchange on a security tokens platform. Ledgity's ecosystem will unlock the market for direct investment in non-listed securities  by offering a dedicated platform. The platform is based on the most trusted and used blockchain, Ethereum. Thanks to blockchain technology, we can reduce friction cost and increase efficiency and transparency, offering a global 24/7 market with broader access and liquidity while cutt... Continue reading.
Byteball platform will use VerifyInvestor.com to help ICOs sell security tokens to accredited investors
2018-04-13 02:20:32 Discuss Byteball - a Top 100 Crypto, has enabled Accredited Investor Verification on its newly launched ICO Platform. Until now, most ICOs were on Ethereum and most of them were selling so called utility tokens trying to avoid securities regulations.  Through integration with Verifyinvestor.com, Byteball becomes the only ICO platform that allows to legally sell securities in ICOs, and opens access to accredited investors. An attestation record confirming the accredited investor status will be saved on the Byteb... Continue reading.
South Korean Crypto Exchange Bithumb To Launch US Security Token Platform | NewsBTC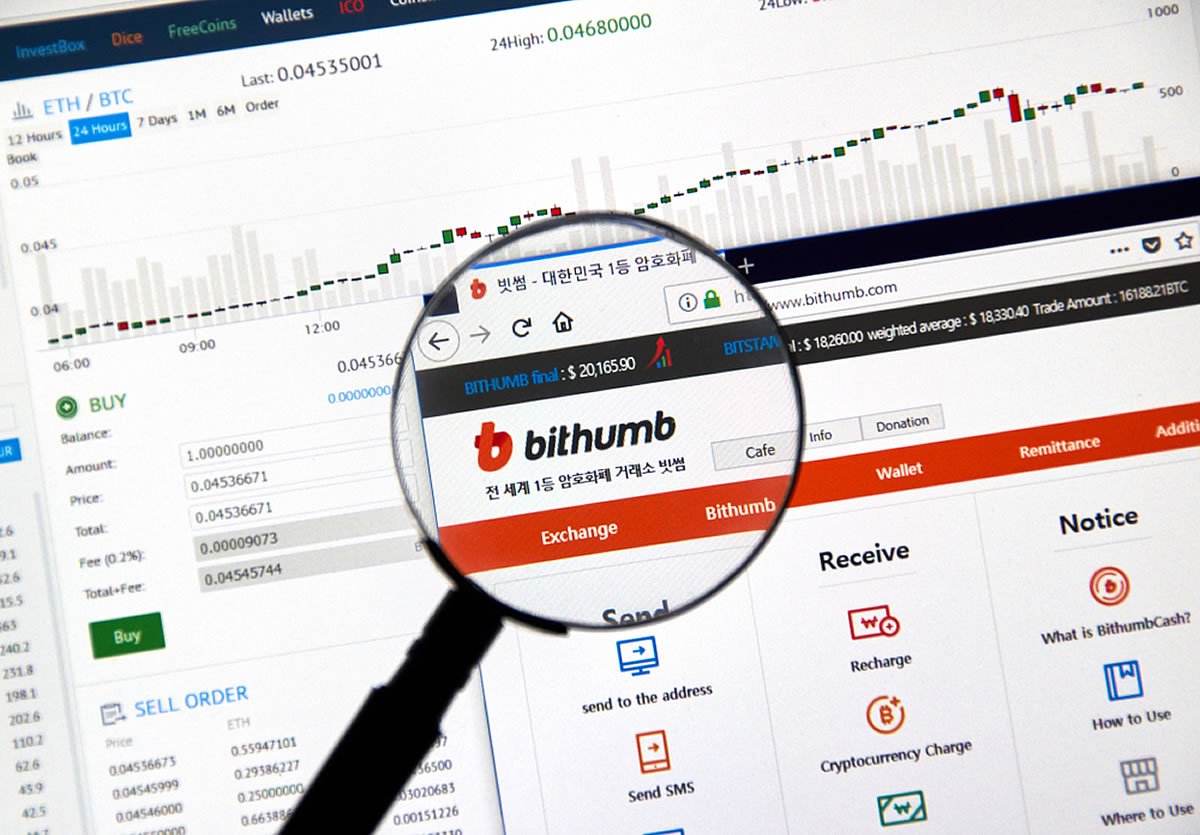 November 01, 2018 8:00 AM Discuss -Bitcoin news, price, information & analysis In spite of their relative youth, security tokens have been lauded as the inevitable future of the crypto and blockchain industry. While some pundits would beg to differ, security tokens moved a step closer towards global adoption on Thursday, as it was revealed that Bithumb has plans to launch a cutting-edge U.S.-based platform. Per an exclusive report from Yonhap News, a Seoul-based news outlet, Bithumb, a leading cryptocurrency startup in South Korea, has just inked a strategic deal with SeriesOne. The unexpected deal, which was relayed by anonymous industry sources, reportedly outlined a collaborative effort between the two aforementioned entities that would see SeriesOne, an America-based crypto-centric crowdfunding portal, help Bithumb establish a platform in the United States.
Share this content on social media: Have a look at www.newsbtc.com for more from this source.
Aggregated news and features about security token Titles, images and descriptions not entered by Crypto.BI are Copyright(C) their original authors, all rights reserved.
---