Discuss Segwit
SegWit adoption now over 30%
2018-02-28 13:24:10 Discuss Bitcoin has set a new landmark in SegWit adoption, having just crossed the 30% rate. With the 0.16.0 Bitcoin Core release, which introduced full support for SegWit, the network has seen a sudden jump from around 15% to over 30% nodes running SegWit in the time span of about 15 blocks (~ 150 minutes). This shows that the Bitcoin network is still vibrant and demonstrates the power of individual nodes to shape the P2P network. The number of SegWit transactions is also gaining ground, although a bit more slo... Continue reading.
Understand the Coinbase SegWit upgrade: what it means and how this will improve Bitcoin for everyone
2018-02-23 18:33:47 Discuss Coinbase has announced the long awaited SegWit upgrade to their trading platform. We'd like to take this opportunity to discuss how this is a very important change and how it will make Bitcoin faster and more accessible to everyone. SegWit is a portmanteau of "Segregated Witness" and although the name sounds complicated, the concept is very simple. In cryptocurrencies, a "witness" is a piece of data that will convince the entire network that whoever created that transaction holds the private key for the ... Continue reading.
SegWit2X is happening, here's what you need to know
2017-11-17 12:58:36 Discuss Another weekend, another fork. You know how the song goes, Everybody Wants to Rule the World. Looks like SegWit2X is going ahead and will happen between 6PM and 8PM UTC (tonight). (NOTE: Several countdown clocks still are showing SegWit2X data based on block 494784, which is no longer the correct one. 2X has not been activated yet at the time of this writing (block 494789). ) But hadn't it been cancelled? Well, yes and no. We now know it wasn't really cancelled, but was simply a temporary strate... Continue reading.
Segwit2: A metheoric disaster?
2017-11-03 17:22:38 Discuss There are certain events and periods in time that shape and alter the history of mankind on our planet forever. The extinction of the dinosaurs, presumably by getting hit on the head by a big asteroid would be such an event.  Leonardo da Vinci inventing pretty much everything that could be invented except for the Iphone is another defining period in time. Or the Dutch national soccer team, nicknamed "Clockwork Orange",  displaying a completely new style of play that would be known as "total football"  d... Continue reading.
Digibyte DGB Segwit Activation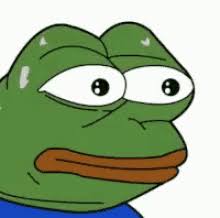 January 08, 2019 3:14 PM Discuss
Share this content on social media: See bitcointalk.org for complete listings from this source.
Segregated Witness (SegWit) Protocol Bitcoin Wiki

December 23, 2018 8:34 PM Discuss Segregated Witness (abbreviated as SegWit) is an implemented protocol upgrade intended to provide protection from transaction malleability and increase block capacity. SegWit defines a new structure called a witness that is committed to blocks separately from the transaction merkle tree. This structure contains data required to check transaction validity but is not required to determine transaction effects. In particular, signatures and redeem scripts are moved into this new structure, which does not count towards the traditional 1 MB block size limit. Instead, a new weight parameter is defined, and blocks are allowed to have at most 4 million weight units (WU). A byte in the original 1 MB zone of the block weighs 4 WU, but a byte in a witness structure only weighs 1 WU, allowing blocks that are technically larger than 1 MB without a hardforking change. After the successful activations of OP_CLTV and OP_CSV, SegWit was the last protocol change needed to make the Lightning Network safe to deploy on the Bitcoin network.
Share this content on social media: Visit en.bitcoinwiki.org for additional posts.
Segwit Transactions Reach Historical Peaks - Ethereum World News

December 23, 2018 4:01 PM Discuss Bitcoin keeps moving forward on its road to scalability with an ever-increasing implementation of SegWit, a technology that today reached a record high and continues to grow. Segregated Witness or Segwit is a process that removes the signature data from a transaction, allowing to store more movements in the same block. The implementation of this technology aims to reduce waiting times in confirmations as well as a reduction in fees. Segwit is a second layer implementation which together with Ligthing Network allow Bitcoin to achieve record transaction speeds and a significant reduction in fees.
Share this content on social media: Have a look at ethereumworldnews.com for more from this source.
What is SegWit - CoinDesk

December 23, 2018 11:49 AM Discuss Last updated: 22 February, 2018 SegWit (short for Segregated Witness) is a protocol upgrade that changes the way data is stored. It was activated on litecoin on May 10, 2017, and on bitcoin on 23 August, 2017. Developer Pieter Wiulle first presented the idea at the Scaling Bitcoin conference in December 2015. Many hailed it as a long-awaited solution to bitcoin's scaling problem. The maximum block size in the main protocol is 1MB, which restricts the number of transactions bitcoin can process to approximately 7 per second. This was going to limit bitcoin's potential growth, and prevent it from becoming a usable high-volume payment system.
Share this content on social media: Have a look at www.coindesk.com for more.
Litecoin [LTC] overtakes Bitcoin [BTC] in SegWit usage, approaching 50% - AMBCrypto

September 08, 2018 8:30 PM Discuss Bitcoin [BTC] Futures Contracts get a green signal from the regulatory authorities Bitfinex announces margin trading for Tether [USDT] with USD pair SEC has lost its first legal battle in its unlawful quest against cryptocurrencies, says John McAfee XRP/USD Technical Analysis: Red clouds hover over investor sentiment Ethereum [ETH/USD] Technical Analysis: Bull continues to support the cryptocurrency SEC has lost its first legal battle in its unlawful quest against cryptocurrencies, says John McAfee Bitcoin [BTC] proponent Mike Novogratz: I don't think we're going to decentralize the whole world Bitcoin [BTC]s price is very critical for its mining, security and infrastructure, says Bitcoin proponent
Share this content on social media: Browse ambcrypto.com to find more similar content.
What is SegWit: The Complete Guide on Segregated Witness

June 28, 2018 4:23 PM Discuss Don't wait! Get the best gift before the New Year offer expires. and get awesome deals & the newest tutorials to your email We use cookies to personalize content provided by analytic & advertisement partners to offer you the best service experience. Read more
Share this content on social media: Browse www.bitdegree.org to find more similar content.
[Video] What is Segwit (Segregated Witness)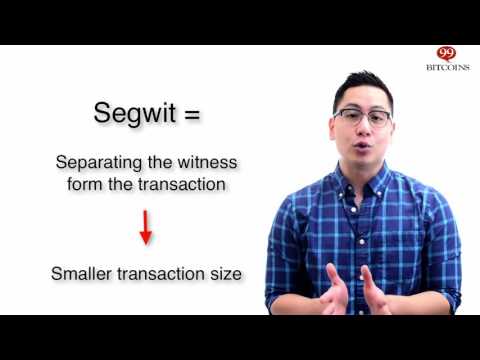 August 15, 2017 10:39 AM Discuss In today's video we're going to talk about a term you may have heard bouncing around lately. I'm talking about Segregated Witness or Segwit in short. IMPORTANT: Segwit includes a wide range of features, many of which are highly technical. In this video we focus on one main feature that is easier to explain. Segwit was invented in order to help shrink the file size of a Bitcoin transaction. This allows more transactions to be approved each time a block of transactions is confirmed. Basically, its purpose is to make the Bitcoin network approve more transactions with each block. Every Bitcoin transaction has 3 parts who sent it, who receives it, and a digital signature that verifies the sender has the right to send the coins. The signature is considered to be the witness for the transaction.
Share this content on social media: You may want to visit 99bitcoins.com for more from this source.
Aggregated news and features about segwit Titles, images and descriptions not entered by Crypto.BI are Copyright(C) their original authors, all rights reserved.
---