Discuss Siacoin
SC Siacoin in a Nutshell
2017-10-03 21:49:24 Discuss Mineable? If so how is it mined? Siacoin is mineable. You need to have a strong internet connection and the hardware requirements to process the transactions. Currently, Sia is a GPU-mineable coin. Essentialy computers with several GPUs attached can mine almost any coin. Install a Siacoin miner then generate a Siacon wallet. Maximum Circulating Coins SC Siacoin's maximum circulating coins is 27,170,726,970. History Sia is a cloud storage space cryptocurrency that is blockchain based. It was first dr... Continue reading.
SIACOIN/USD | SIACOIN Coin | SIACOIN Chart | SIACOIN Price | Info

January 17, 2019 3:02 PM Discuss Sia is reinventing cloud storage. Our technology connects users who need file storage with hosts worldwide offering underutilized hard drive capacity. Blockchain technology secures their data and enables improved economics for users and hosts. The Sia blockchain allows this marketplace to run without an intermediary. Sia secures storage transactions with smart contracts, creating a more reliable and affordable offering when compared to traditional cloud providers. No one person or organization can censor or deny access to data'not miners, not developers, nor any government. We believe Sia's distributed, decentralized storage technology is stronger, more secure, more efficient, and more equitable for the entire ecosystem. We believe that neither individuals nor institutions should be beholden to large corporations. Sia was created to promote and safeguard users freedoms. It's our attempt to bring decentralized storage built on blockchain technology to the mainstream without sacrificing price or performance. Our long term goal is for Sia to become the backbone storage layer of the Internet. Nebulous, Inc. was established in 2014 and launched the Sia Storage Platform in 2015. Based in Boston, Nebulous is funded by Raptor Group, First Star Ventures, Fenbushi Capital and INBlockchain.
Share this content on social media: Visit info.binance.com for more.
Sia (SC) ICO information and rating | TrackICO

December 24, 2018 11:14 AM Discuss Glyff (GLY) 1 day, 22 hours ago We are building a next-generation decentralized platform ... Grabity (GBT) 2 days, 8 hours ago "Grabity provides an innovative Blockchain platform for g... KIZUNA GLOBAL TOKEN (KGT) 2 days, 8 hours ago "KIZUNA GLOBAL TOKEN will be released on the basis of Pol... AURIcoin is a cryptocurrency that starts the new world ec... Meritocratic Lab. (MRT) 2 days, 8 hours ago Meritocratic Lab. born from the desire to spread a new co... Sia leverages the capacity of blockchain technology to enable distributed networks to reach consensus in a secure and trustless way. Cryptographically secured smart contracts ensure the encryption and transfer of data with no possibility for a third party to interfere in any way. Sia is a new approach to cloud storage platforms. Instead of all datacenters being owned and operated by a single company, Sia opens the floodgates and allows anyone to make money by renting out their hard drive. Data integrity is protected using redundancy and cryptography.
Share this content on social media: Visit www.trackico.io for additional posts.
Siacoin (SC)

December 23, 2018 8:31 PM Discuss Sia is a cooperative file storage network platform that leverages the Siacoin token, smart contracts, and blockchain technology to safely store data on hosts distributed throughout the world.It is written in the language Go and actively developed by Nebulous Inc. Siacoin began in September 2013 as a project by David Vorick and Luke Champine when they were both undergraduate computer science students at Rensselaer Polytechnic Institute in Troy, New York. The original Siacoin project was conceived at HackMIT 2013. While most cryptocurrency projects at the time focused on digital assets as a medium of exchange, Vorick and Champine theorized about a better system that would create intrinsic value for their holders by using their token as payment for file storage. Vorick created Siacoin "to provide infrastructure that nobody, including ourselves, has the control over something with no failure points, where there is no place of leverage and no company, country, jurisdiction, person who can decide that they don't like you or they have ulterior motives." Vorick and Champine created Nebulous Inc. in May 2014. Nebulous was initially funded by a September 2014 seed round of $750,000 from investors including Procyon Venture and angel investor Xiaolai Li.Nebulous raised an additional estimated $500,000 from Siafunds (SF) sale in May 2014 and $400,000 via grant from INBlockchain in July 2017 for a total of $1.7 million.
Share this content on social media: See en.bitcoinwiki.org for complete listings from this source.
SiaCoin Price Prediction: Should You Invest In SC - Global Coin Report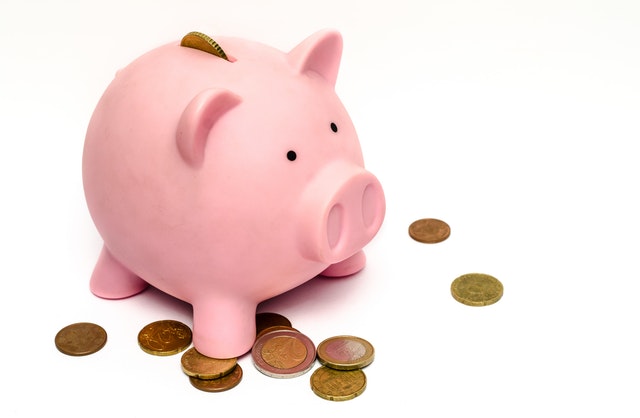 December 23, 2018 5:03 PM Discuss Reasons Why HODLing Cardano (ADA) Is A Good Idea TRON (TRX) Settling Down Within the Top 10 Cryptocurrencies HODLing Stellar Is A Good Plan For 2019 Reasons To Invest In Electroneum In 2019 3 Good Reasons Why You Should Buy Bitcoin Right Now 3 Major Factors That Might Impact The Future of Bitcoin Importance of Bitcoin ETFs and Bakkt for the Crypto Space SEC Postpones Bitcoin ETF Decision Once Again The Pros and Cons of an Ethereum Casino Vitalik Puts an End to Leaving Ethereum Speculations Ethereum Tops In Crypto Meetups ETC vs ETH: Story of Ethereum and Ethereum Classic TRON (TRX) Settling Down Within the Top 10 Cryptocurrencies
Share this content on social media: You may want to visit globalcoinreport.com for additional posts.
Siacoin (SC) Sees Obelisk Miner Prices Explode after Hard Fork - Cryptovest

December 23, 2018 2:47 PM Discuss The Siacoin network saw its hashrate dwindle by more than 99% as competing ASIC were disabled. The Siacoin (SC) hard fork produced several effects on the network, one of them being a spike in the price of Obelisk mining rigs. Also, after the October 31 update, the ASIC effect of Bitmain and Innosilicon disappeared immediately, crashing the hashrate of Siacoin to just around 1% of the previous mining power. Since Obelisk ASIC machines are a bit slow in reaching their buyers, the Siacoin network may take a while to rebuild its hashing power. At this point, each new machine coming online will increase the hashrate, and, in theory, it is possible for the hashing power to be concentrated within a few larger pools or farms, at least initially.
Share this content on social media: Visit cryptovest.com for more.
Top Cryptocurrencies October 3rd, 2018 - Crypto Block Wire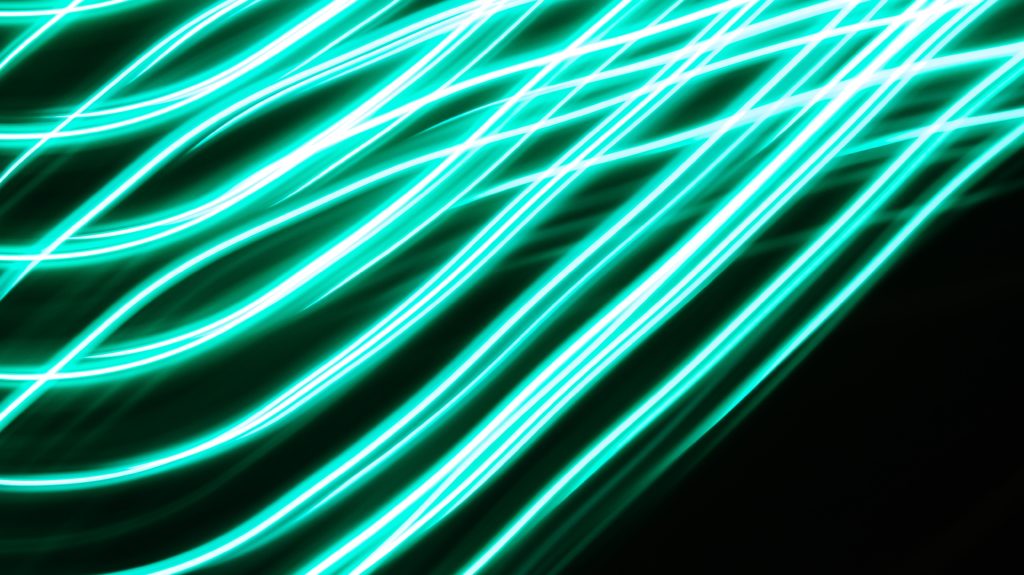 October 03, 2018 5:27 AM Discuss Of all cryptocurrencies, the top performer of the day is Siacoin. Siacoin (SC) traded up 3.65% against the US dollar during the twenty-four hour period ending at 06:00 AM Eastern Standard Time on October 03, 2018. The market cap for SC is $254,218,626. Siacoin traded $12,842,656 worth of on exchanges in the past 24 hour period. One Siacoin token can currently be purchased for about $0.006838 or 0.000001059 BTC on major cryptocurrency exchanges. The amount of Siacoin in circulation is 37,178,835,015 SC. HyperCash (HC) traded up 2.72% against the dollar. It now trades at $2.3 or 0.000356123 BTC on $3,312,523 in volume today.
Share this content on social media: You may want to visit cryptoblockwire.com for more from this source.
A very contentious fork is looming above Siacoin (SC) - it is a make or break thing for Sia | CaptainAltcoin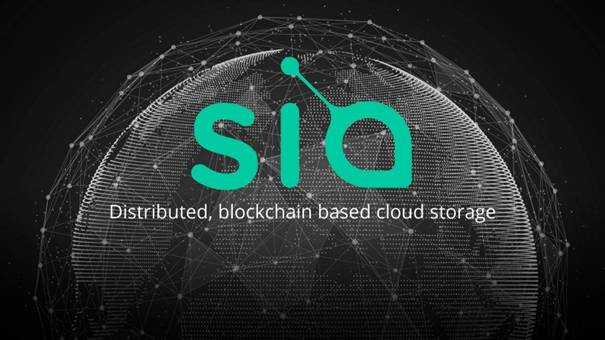 September 18, 2018 12:06 PM Discuss Siacoin hasn't been very active price-wise as of late. The month of August was opened with the price of $0.009210/120 satoshi before we saw a drop which bottomed out on the 14th, when SC reached $0.004242/71 satoshi. Siacoin then managed to recover to $0.006539/99 satoshi before slightly consolidating and hovering just below 90 satoshi. A small early September run saw the currency break above 100 sats once again but in a typical Bart move the satoshi value dropped off into mid 85's around the 5th. Currently you can purchase one SC for the price of $0.005175 USD (-4.84% drop in the last 24 hours)/82 satoshi (-1.79% drop in the last 24 hours). Daily trade volume is pretty low, sitting at 522.75 BTC. With a market cap of $190,936,816, Siacoin is currently the 41st most valuable cryptocurrency on the market.
Share this content on social media: Have a look at captainaltcoin.com for additional posts.
Threats Fly As Fight Over Siacoin's Crypto Mining 'Kill Switch' Intensifies - CoinDesk

August 21, 2018 7:00 AM Discuss An effort to keep the $200 million siacoin blockchain free from corporate interests is devolving into chaos amid accusations against the companies at the center of the effort. At issue is the conduct of the protocol's coders, and the motivations behind their push to alter the rules of the blockchain they maintain. Last week, developers including siacoin creator David Vorick floated changes that would keep some mining equipment operators from earning value by securing the distributed storage protocol. Simply put, the code would fork siacoin so that products offered by Bitmain, the China-based firm on the verge of an initial public offering, and its competitor Innosilicon, would be disabled.
Share this content on social media: Visit www.coindesk.com for more.
How to Buy Siacoin and Where to do It - The Complete Guide

July 17, 2018 12:44 PM Discuss Don't wait! Get the best gift before the Christmas offer expires. and get awesome deals & the newest tutorials to your email We use cookies to personalize content provided by analytic & advertisement partners to offer you the best service experience. Read more
Share this content on social media: Visit www.bitdegree.org for complete listings from this source.
What is SiaCoin (SC) and how to buy it Ultimate Beginners' Guide 2018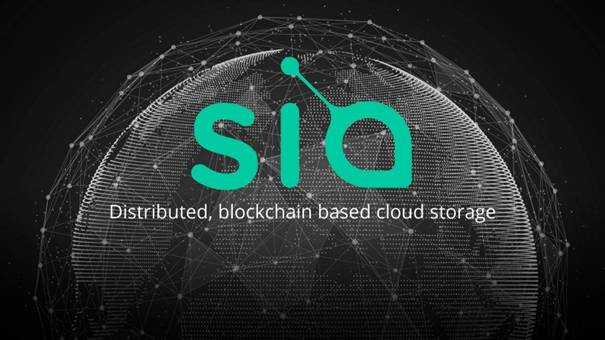 May 04, 2017 11:24 PM Discuss The world of cryptocurrencies is becoming more and more crowded each day, and there are already 700+ cryptocurrencies in the market, and that number keeps growing. Moreover, it might be overwhelming to keep track of all of these new cryptocurrencies and projects because there are so many ICOs and new projects coming out each day. And not all currencies or projects are worth noticing, because most of them later turn into scams while others fizzle out and die. That's why we did this research for you and only equip you with useful information. This guide will give you detailed information about one such cryptocurrency project worth noticing. The name of this cryptocurrency is Sia, and it is powered by its cryptocurrency called Siacoin (SC).
Share this content on social media: See captainaltcoin.com for more from this source.
Aggregated news and features about siacoin Titles, images and descriptions not entered by Crypto.BI are Copyright(C) their original authors, all rights reserved.
---