Discuss Vechain
Exploring Topic Vechain
The VeChain vision is to build a trust-free and distributed business ecosystem platform to enable transparent information flow, efficient collaboration, and high-speed value transfers.

VeChain aims to be THE PLATFORM to support blockchain-based business applications offering real economic and social value.

To address all the above, VeChain has created the VeChainThor Blockchain. This innovation represents the next generation of public blockchains, called Blockchain X. It includes the following key features:
1) New Governance Model
2) New Economic Model
3) Regulation and Compliance capabilities
4) VeChainThor Mainnet and Matching Infrastructure Services


VEN VeChain in a Nutshell
2017-10-14 21:54:58 Discuss VeChain as one of the earliest companies of blockchain technology, it had more time to perfect its technology and ultimately deliver products that users really want. Its long standing in the blockchain technology industry also means that most of its team has longer and greater working experience. VeChain has proven itself over the years with its successful implementation of blockchain in different industries like liquor, luxury goods, and agriculture. Moreover, VeChain has globally implemented its proje... Continue reading.
VET | Vechain | Vet Price | Vechain Price | Info

January 17, 2019 2:49 PM Discuss With the concept of 'Live for Collaboration', the VeChain project began in 2015 and is built to be the public blockchain platform supporting blockchain-based business applications offering real economic and social value. As a leading global enterprise level public blockchain platform, the VeChainThor Blockchain provides a comprehensive governance structure, a robust economic model, and advanced IoT integration, which can build a trust-free and distributed business ecosystem platform to enable a transparent information flow, efficient collaboration and high-speed value transfer. VeChain - Analysis & Research report - CoinCheckup.com
Share this content on social media: Browse info.binance.com for complete listings from this source.
VeChain Wine Bottle Collaboration With My Story Comes to Life -- Can VET Break $0

January 15, 2019 7:54 AM Discuss In September 2018, we wrote an article regarding the VeChain partnership with BYD in the hopes of creating a proof of concept solution for carbon banking for automobiles. It appears that the company that VeChain have partnered with have experienced an increase in sales during 2018. During the aforementioned year, sales have increased for BYD vehicles by a total of 25%. The company have sold over 520,000 vehicles and are on track to sell more during 2019. This is great news for VeChain, as their partnership involves collecting data from vehicles sold by BYD to create an economy for the internet of vehicle information, by recording and storing data on the VeChain blockchain.
Share this content on social media: You may want to visit www.investinblockchain.com for complete listings from this source.
PwC Partnership Huge For VeChain In Hong Kong And Singapore - Crypto Daily

January 06, 2019 5:47 PM Discuss #PwCHK & #PwCSG announce joint business relationship with @Vechainofficial. Read more: https://t.co/SX6LrHXz9y #PwC #Blockchain pic.twitter.com/eLq9sBGGpk "PwC HK is now in discussions with VeChain to provide trust based services on the VeChain platform. This will require the use of VeChain Tokens to access and perform transactions on the platform. " Thank you @RaymundChao and rest of PwC executives for your innovation. https://t.co/Us8z8pOrYN Technically, the essence of cryptocurrency is gambling. Investment is a form of gambling so actually, you've always been able to gamble on the blockchain.
Share this content on social media: Check out cryptodaily.co.uk for more similar content.
VeChain () Details - VeChain ICO (Token Sale) - Coinschedule

December 23, 2018 11:54 PM Discuss VeChain http://vechain.com is a blockchain-based supply chain management solution We currently have several big clients both in China and Europe working with us on different use cases for our blockchain platform. Some of our clients: D.I.G. K&N C.I.Q. RENAULT Based in Oxford, UK, Coinschedule is one of the first and most established ICO listing and cryptocurrency portals in the world. Launched in 2016, our mission is to make it easy and safe for people around the world to join ICOs. Our unique Trust Score system, utilises Artificial Intelligence and allows ICOs to show how trustworthy they are to potential investors. It encourages ICO projects to provide transparent information about their team, their project and legal structure.
Share this content on social media: See www.coinschedule.com for additional posts.
VeChain (VET) Long Term Price Forecast- December 15

December 23, 2018 11:17 PM Discuss Resistance levels: $0.0080, $0.0090, $0.010 Support levels: $0.0040, $0.0030, $0.0020 The VET/USD pair is still in a bearish trend. On November 8, the price of VeChain was resisted by the 26-day EMA and price fell from the high of $0.01058 to the low of $0.00343 as at the time of writing. The 12-day EMA and the 26-day EMA are trending southward indicating that price falling. The cryptos price is below the Exponential moving averages indicating that price is likely to fall. Meanwhile, the stochastic indicator is above the 20% range which indicates that the price of Vechain has a bullish momentum and a buy signal. In addition, the crypto's price is below the 12-day EMA and the 26-day EMA which indicates that a bearish trend is ongoing. There will be no trade recommendation until the bearish pressure is exhausted.
Share this content on social media: Have a look at bitcoinexchangeguide.com for more similar content.
How to Buy VeChain (VEN) in USA: A Step-by-Step Guide | U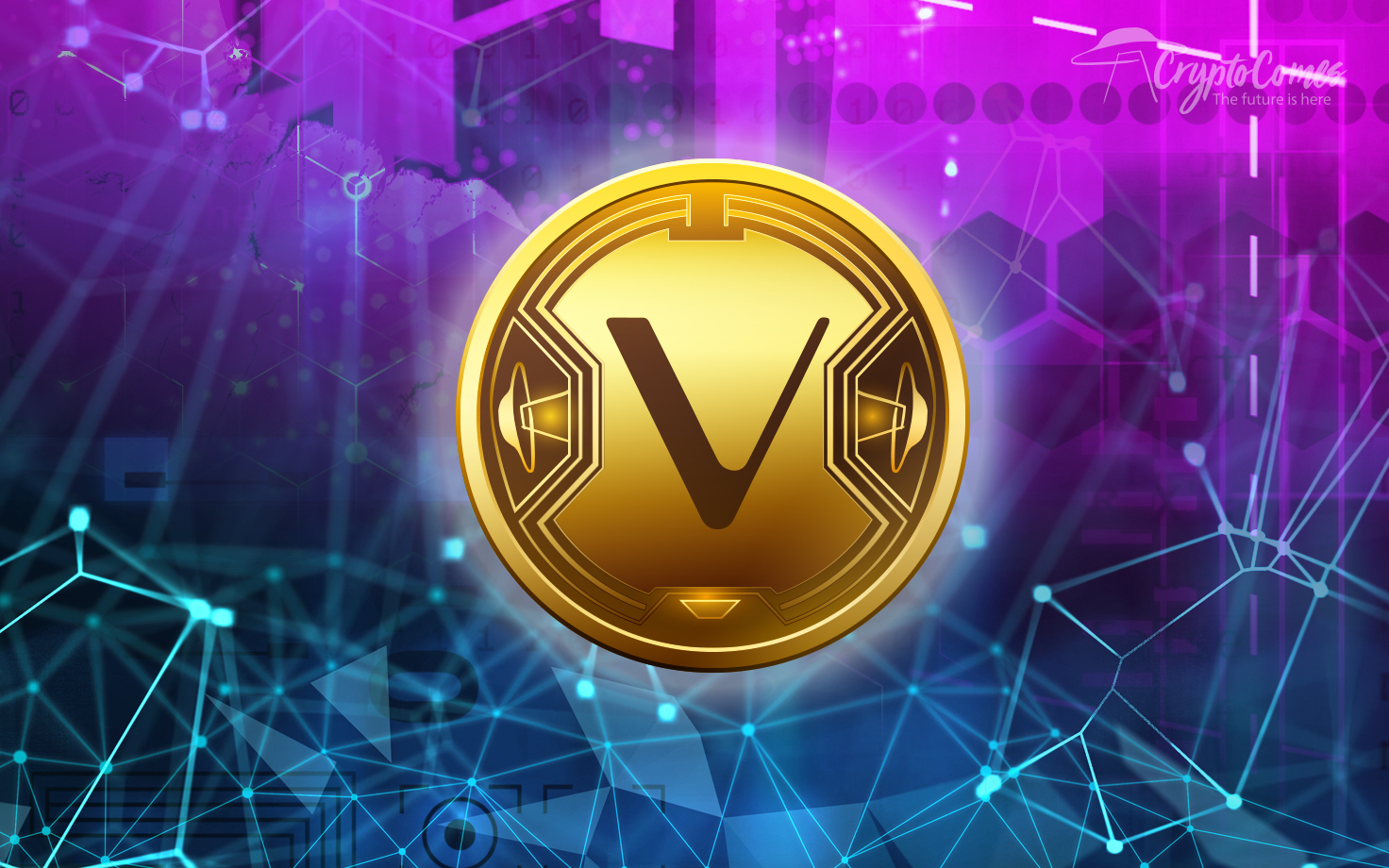 December 23, 2018 8:12 PM Discuss First you need to register on Binance. The menu will become visible to you only after you have logged in. Look for it at the top of the page on the right. The items are not many. Click on Funds and you will see a sub menu. You are to choose Deposits Withdrawals?. Here you will see the coins you have received from other platforms as well as those obtained on Binance. Assume you have bought Ether on Gemini or Coinbase and want to transfer it to Binance. On this page you will find the Ethereum address which is necessary for the transfer. You may find useful the following screenshots. They will help you understand the procedure of sending Ethereum from Coinbase to Binance.
Share this content on social media: Check out u.today to find more similar content.
VeChain (VET) Product Tracking Pilot Project Launched by H&M - Ethereum World News

December 23, 2018 4:42 PM Discuss VeChain is being tested by H&M fashion empire for Arket their clothing brand which is trying out the blockchain based technology to track the respective products. Before anything official was announced or declared by the in-house brand, on the social network Twitter and aggregator Reddit rumors initiated their doing. Afterwards the team from the subsidiary of H&M confirmed that blockchain implementation is taking place: Arket has done a small Proof of Concept (POC) through a pilot testing with VeChain to use blockchain technology to secure product data traceability in the value chain, the spokesperson told Hard Fork. The test was made on a wool beanie from the autumn 2018 collection.
Share this content on social media: Browse ethereumworldnews.com for more similar content.
Massive boost for VeChain (VET) adoption - potential VET partnership with H&M brand leaked! | CaptainAltcoin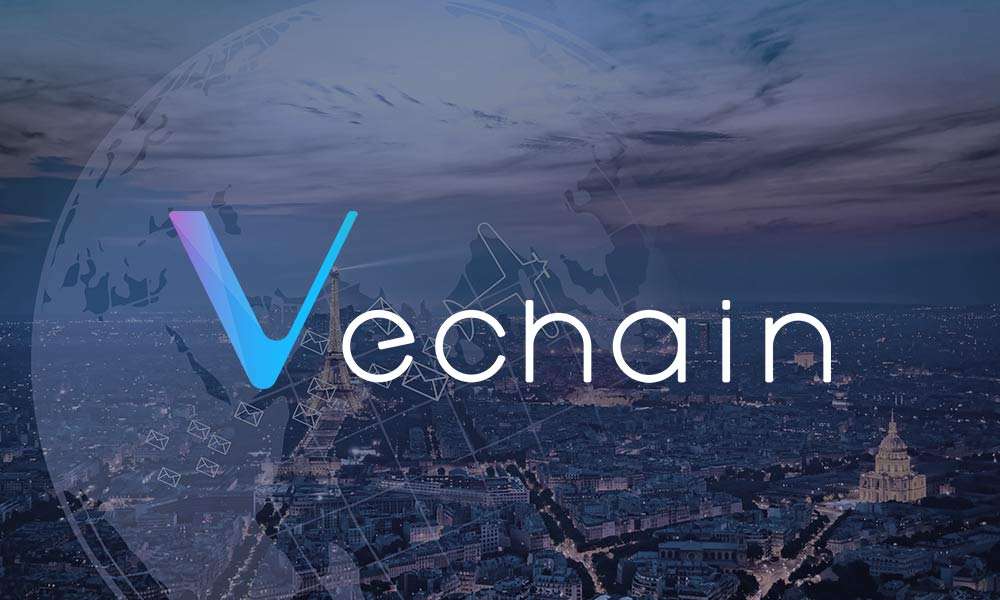 December 23, 2018 8:12 AM Discuss VeChain has been humming today a slew of great news hit the shores of VeChain island. Many of them were pre-announced but one did pop out as a very exclusive bit of news. Let's start with that one first. shopping in London.. with VeChain.. Real use, real value.. Adoption! @vechainofficial #VET $VET pic.twitter.com/vDVZlOHmFu Dimitrios Neocleous (@_DiNeocleous) November 2, 2018 Wow @vechainofficial ! Is this real Is this a test for H&M? One of our members ordered this beanie https://t.co/x7kEjL6JAD$VET pic.twitter.com/kx998Yetwj Crypto_Ed_NL (@Crypto_Ed_NL) November 2, 2018 Arket is a company that is part of the big fashion brand H&M which prompted a wave of speculation in the VeChain community about the possible cooperation. ARKET's first stores opened on Regent Street in London and online on 25 August 2017, followed by stores in Copenhagen, Brussels and Munich. The head office and design studio is located at Maria Skolgata 83 in Stockholm.
Share this content on social media: Check out captainaltcoin.com for more from this source.
VeChain Price Gains Momentum as $0

December 22, 2018 1:25 PM Discuss Even though it seemed as if the cryptocurrency markets would see a big retrace in the coming hours, that may not necessarily be the case after all. In fact, the hourly charts for all big currencies look rather promising once again, which can easily trigger some noteworthy price changes. For VeChain price watcher,s this weekend may prove to be rather interesting for many different reasons. It is always interesting to see how different cryptocurrencies respond to the current market movements. While there was a lot of bearish pressure on all markets an hour or two ago, the current hourly charts paint a very different picture once again. VeChain is no exception in this regard, as it notes some strong gains despite some of the top currencies still struggling for a bit of traction. That makes for a very interesting trend, all things considered.
Share this content on social media: Check out nulltx.com for complete listings from this source.
Plair (PLA Token) Vechain (VET) eSports Blockchain Gaming Platform Opens First Product Demo

December 22, 2018 10:04 AM Discuss Plair, the blockchain-based platform is associated with decentralizing everything from esports competition to streaming services. The gaming platform was created based on the VET (VeChain) blockchain and was able to release its very first product demo over the past weekend. During the release, the company also showcased its main dashboard that is able to facilitate live-streaming and esports tournament creation. The information was released via Twitter using the company's official Twitter account. The announcement went on to state that the company CEO was excited to be sharing a brief demo that would showcase what Plair had been working on in the past few months.
Share this content on social media: Browse bitcoinexchangeguide.com to find more similar content.
VeChain (VET) Long Term Price Forecast- November 24

December 22, 2018 9:54 AM Discuss Resistance levels: $0.014, $0.015, $0.016, Support levels: $0.050, $0.040, $0.030 The price of VeChain had been bearish in the last three weeks of November. On November 1, the price of VeChain had an opening balance of $0.0104 but had depreciated to the low of $0.0052. The reason for the depreciation was that price had been on a downward trend. On November 19, the price was resisted by the 12-day EMA and it fell to the low of $0.053. The bulls made a pullback but were resisted by the 12-day EMA. However, the crypto's price has reached the oversold region suggesting bulls to take control of the market. Price is still in the bearish trend zone and  traders are to look out for buy setups. Nevertheless, the price of VeChain is below the 12-day EMA and the 26-day EMA which indicates that price is in the bearish trend zone. The MACD line and the signal line are below the zero line which indicates a sell signal.
Share this content on social media: Visit bitcoinexchangeguide.com for additional posts.
Bitcoin (BTC), Vechain (VET) and Dogecoin (DOGE) Price Analysis: Can the Yearly Lows Hold Crypto Recorder

December 06, 2018 3:02 AM Discuss The cryptocurrency market continues to grind lower in the Q4 of 2018. The sudden declines in November revamped the high volatility following a period of stability especially in Bitcoin price which was had remained stable between the highs of $6,800 and the lows of $6,200. However, the unstoppable downtrend is seeing cryptos explore yearly lows. The global market capitalization stands at $120 billion according to the live data streamed by Blockmodo. At the beginning of November, the market cap was stable above $200 billion with surges that hit the levels above $220 billion. A bottom is yet to be established, although most of the assets have been oversold. No one can tell when a reversal should be expected. Therefore, this analysis is only short-term and might not be relevant for a long period.
Share this content on social media: Check out cryptorecorder.com for complete listings from this source.
$22 mill ICO in cryptowinter

November 24, 2018 2:11 PM Discuss The decentralized eSports start-up has successfully completed its ICO, and the platform is slated for a March 2019 launch. Plair, a blockchain start-up that intends to build a decentralized gaming eco-system, has completed its Initial Coin Offering (ICO) raising $22 Million. The public sale of the Plair token with ticker PLA was launched at the end of October. The news was reported earlier on Sunday by Sludgefeed. Plair had on Friday on its official Twitter account posted: Today at 5:35 AM EST Plair has officially sold out and completed its sale and has distributed tokens. We humbly thank everyone for taking the 1st steps with us in our journey to build the best gaming platform in the industry and to make blockchain adoptable to everyone.
Share this content on social media: Have a look at www.livebitcoinnews.com to find more similar content.
VeChain CEO Sunny Lu Shares News and Updates During Recent Live Chat With the Community

August 29, 2018 12:32 AM Discuss On August 20, 2018, VeChain CEO Sunny Lu went live on YouTube to chat with the community about the future of the company. Right away, you can tell he has an upbeat relationship with investors, joking that he cleaned up his desk to prevent any rumors about potential partnerships. For the rest of the video he kept up his light-hearted attitude, while diving into some important updates for the network. Lu began by thanking the community for their continuous support throughout the entire project, reassuring them that they are not one of, but the best crypto community out there. He credited the community for quickening the process of obtaining Ledger support for their observe wallet function. Lu also said he sees community members as part of the VeChain team, and he wants to have even more of a dialogue with them moving forward.
Share this content on social media: Browse www.investinblockchain.com for more from this source.
VeChain (VET) Founder Teases for a new Partnership Proportionally with Renault and BMW: Double Digit Gain - Ethereum World News

August 27, 2018 10:11 AM Discuss Sunny Lu founder of the 18th largest cryptocurrency by market capitalization which is attracting growth very speedy, added his comments on the future of the network during a live chat on Youtube. The commentary started with a Mr. Lu praising the VeChain community highlighting out that it is one of the best and great examples of a crypto-community. He cited the extension of the X-node binding time window as one of the main actions the team took as a result of the community input. Accordingly with Foundation's reward pool that holds 15 bln VET tokens, when Thunder, Mjolnir and Strength Nodes are tracked for hand-out, the overview of the X Node will resume.
Share this content on social media: Check out ethereumworldnews.com for more similar content.
Aggregated news and features about vechain Titles, images and descriptions not entered by Crypto.BI are Copyright(C) their original authors, all rights reserved.
---