Update
This project's most recent tweet was published in early 2019.
The Telegram group contains mostly spam.
For these reasons, we've moved this project to the Dead Coins section. Please let us know if you feel this was done in error.
Original Text
FidelityHouse is a Social Content Network that allows users to be updated on their own interests, publish contents earning on views and be part of a fun and innovative community. It's a content aggregation platform
that combines crowdsourcing journalism and social media oriented information.
It is a Social Content Network that changes the way people make "information", making it more simple, multimedia, social and fair.
The consolidated experience of the italian project, born with zero marketing budget and become one of the leading websites in Italy, with 750 million page views per year and important recognitions, will make FidelityHouse one of the leading high-quality content aggregation sites worldwide as well.
Our mission is to become a reference platform for authors and publishers of original and high quality contents, offering services aimed at their attribution, protection and monetization.
Taking advantage of the new technological paradigm it will be possible to make content lifecycle management fairer and more transparent, formalising and certifying the relationship between author and Publisher.
FidelityHouse will be the first Publisher to choose this innovative approach, that takes advantage of the blockchain technology, as the basis of the editorial project, making it at the same time accessible to independent authors and third-party publishers through the services offered by FidelityHouse Chain.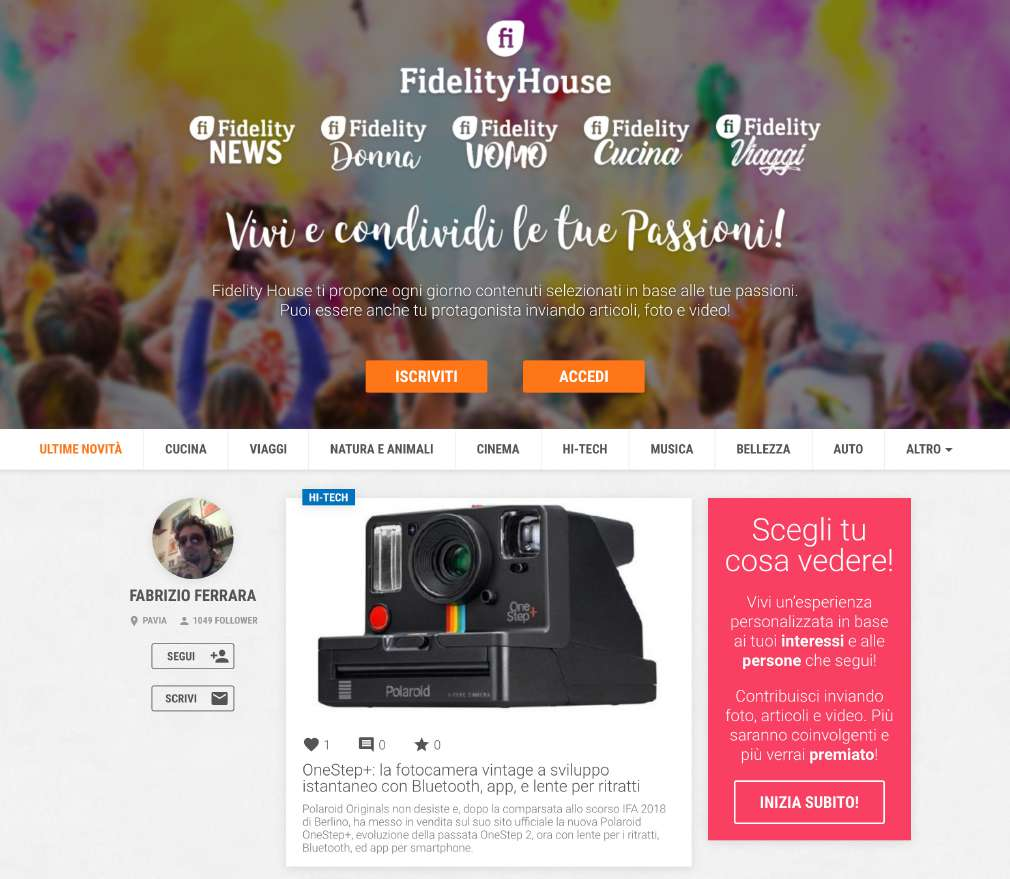 Fidelity House Numbers

Content Is King
As early as 1996 Bill Gates understood the immense power of contents for web development, defining them as the means by which we can expect "most gains on the internet".
Is it different today?
"User generated content is the new king"
Always basis of the platform business, FidelityHouse has studied the User Generated Content sector identifying opportunities and problems, and offering at the same time solutions to give the right value to the authors.
The relationship between "content creators" and "platforms" is definitely the weak point of the entire ecosystem, which treats customers as a "product" and in fact deprives them of the paternity of their contents. In FidelityHouse's vision, authors must be owners of the contents they have created, that are and will become more and more the curriculum of the information society, in which competency and influence are "liquid assets" not relegated to limited professional categories.Whether they are photos, articles, guides, tutorials or recipes, contents are therefore an investment for the author, a real capital that guarantees, in addition to reputation and influence, an income over time and for this reason it must be certified and protected.
For platforms and publishers even a "not professional" author is strategic: it is therefore necessary a new approach based on fairness and transparency to be able to attract and retain them.
FidelityHouse FIH Token
Token Name FidelityHouse Token
Token Symbol FIH
Total FIH token amount 1.000.000.000
Available in Presale/ICO (hard cap) 500.000.000
Emission rate New tokens will not ever be created. All the unsold tokens will be destroyed.
Conversion rate 1 FIH = 0,0002 ETH
FIH Token Distribution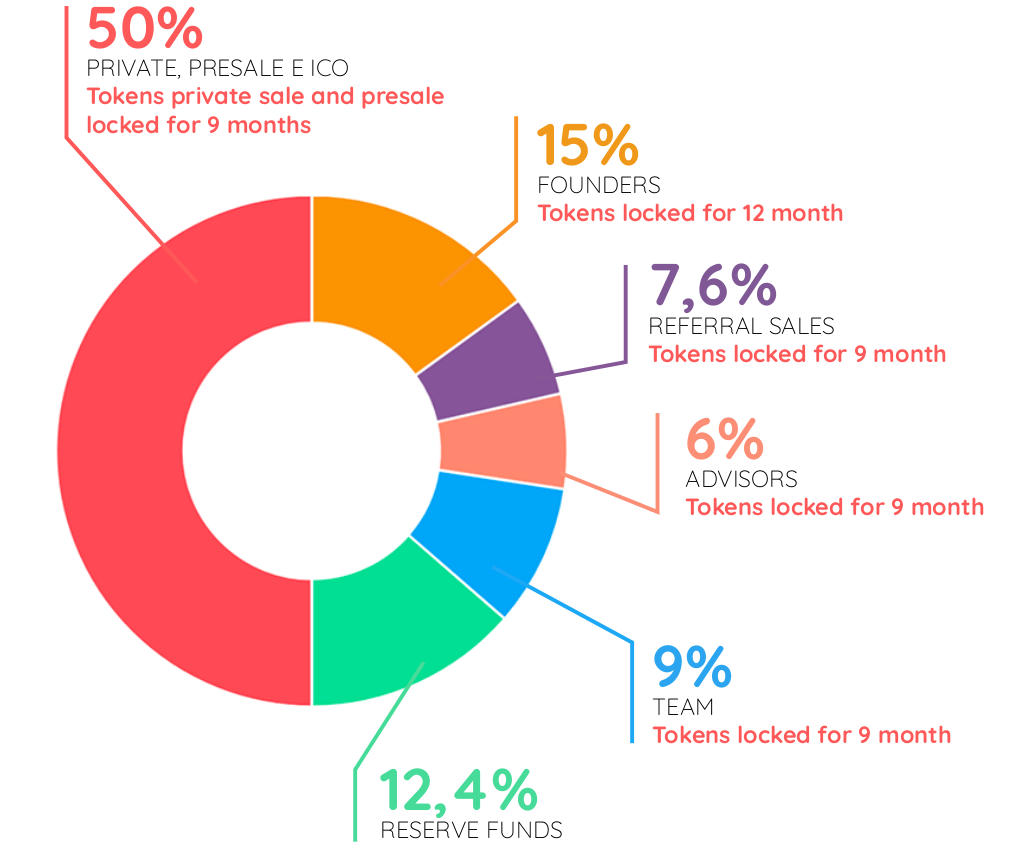 Contacts