Update
The project's Twitter account has been disabled. Furthermore, the most recent on-chain transactions took place ~1 year ago.
For these reasons, we've moved this project to the Dead Coins section. Please let us know if you feel this was done in error.
Original Text
Gooreo is a unique platform developed to help newly graduated students in finding jobs suited to their specialization easily and also provide owners of companies the opportunity of getting talented students including of young and fresh graduates to work temporarily or permanently in their Organizations.
Gooreo is building a platform to simplify the job searching process for undergraduates and fresh graduates, thereby improving their livelihood significantly.
Corporate and Organizations are also greatly benefiting from our platform as there is minimization or complete eradication of high cost recruitment services to source the proper talent required for their specific roles thus maximizing profits in the long run.
We are also introducing a token, known as OREO coin, which users of the platform will use to perform employment-related transactions. The use of blockchain technology in this regard will ensure utmost security as the data and records being shared by job seekers, and the employing organizations cannot be compromised since they are subject to the tamper-proof nature of the blockchain technology.
We have created a system that will better the coming lots of the graduating students and their employers alike by eradicating inefficiencies, enhancing security and
significantly improving the user experience in the current existing recruitment industry.
Gooreo is a decentralized platform developed on the Ethereum blockchain network. The network makes it possible for us to build application that has strong authentication and removes the need to for costly trust third parties. The Gooreo App (decentralized application) will be available online on desktop and on mobile alike. The application will help the newly graduated students to find a job suited to their specialization significantly faster, easier and will help owners of companies in their search for student talent to employ in temporary or permanent work.
How it Works
● Each student is required to register his account on the platform and create his professional resume.
● Companies will publish job vacancies and post the necessary competencies while also determining whether the job is on-site or remote.
● The notice of job vacancies will be made available directly to all students studying in the same field (and in the same country if the job is on-site) to enable them to apply for employment at such company looking for employees.
● Applicants are accepted through the same site, and the applicant can apply with the help of the social networks.
● After a student completes his employment at a company via the Gooreo platform he or she will obtain a certificate produced by the system and also receive a grade from the employer (Average, Good, Excellent)
Gooreo Budget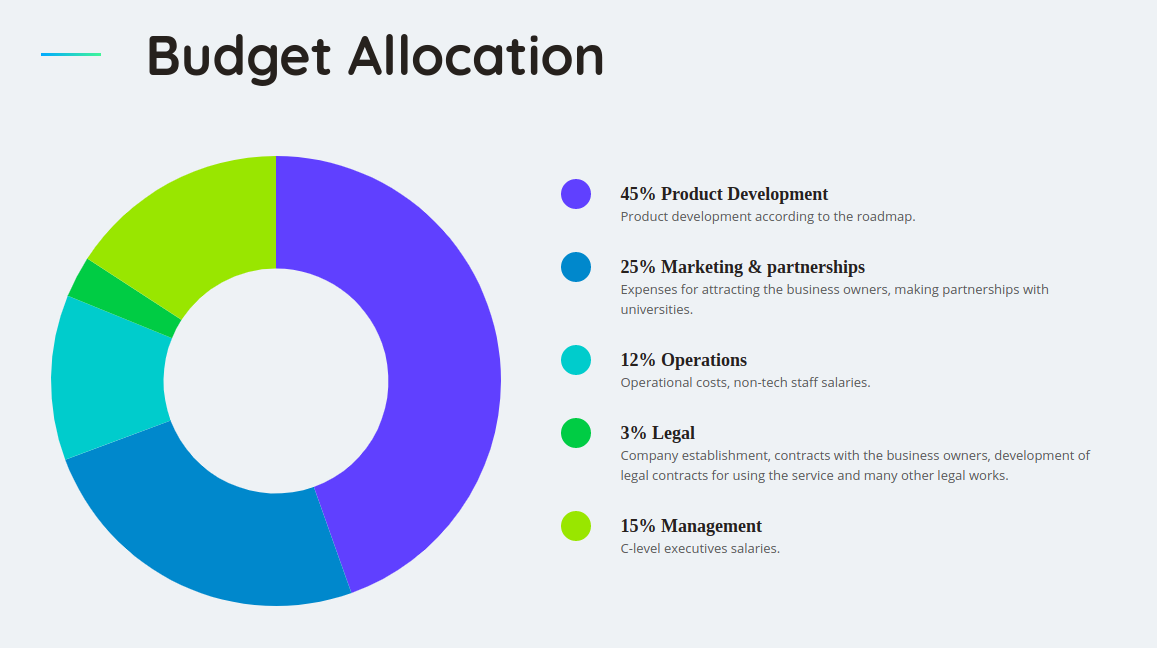 OREO Token Info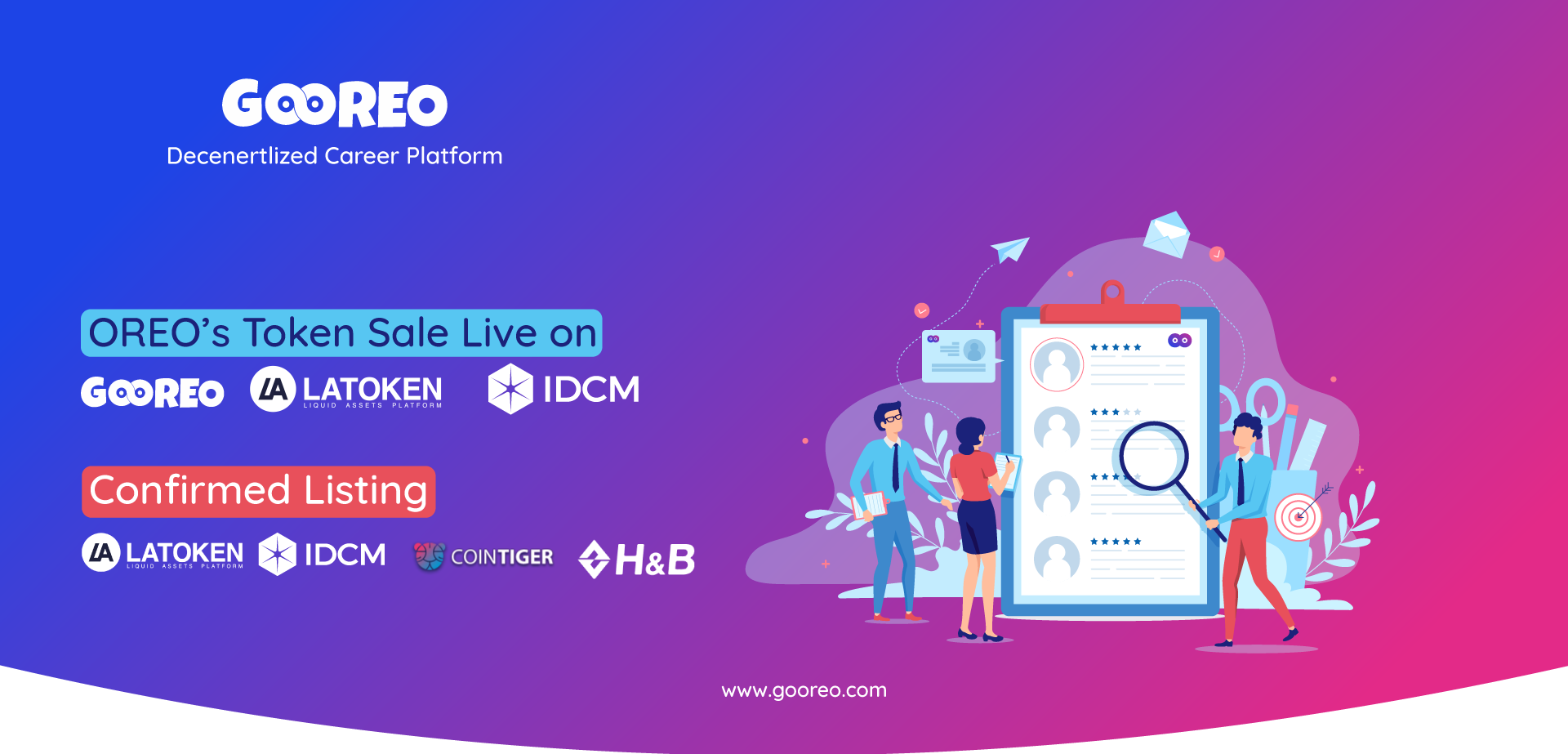 Coin Name: OREO Coin
Symbol OREO
Code ERC20
Total Supply 1,000,000,000
Decimal 18
Contract Address 0xfb71ab03d371c43f5e2f3747e5f790370399e778
Links