Update
This project is no longer active. Their most recent tweet is from over a year ago: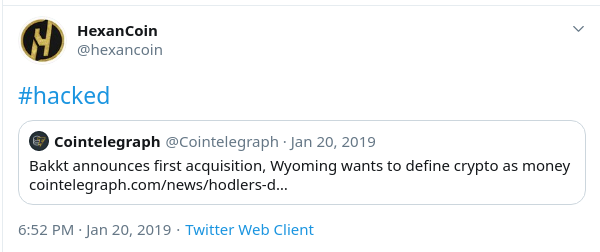 The website is also down: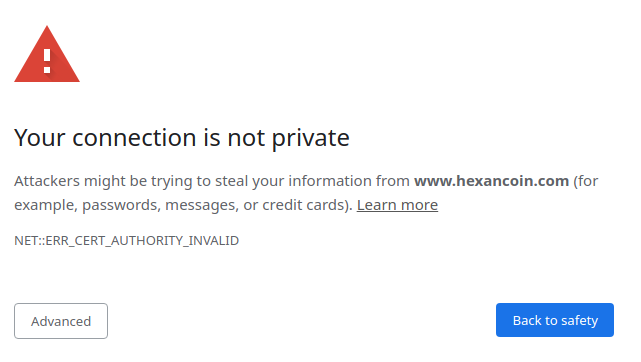 For these reasons, we've moved this project to the Dead Coins section. Please let us know if you feel this was done in error.
Original Text
Hexancoin is a smart crypto-trading platform where users will be able invest their fiat money on cryptocurrencies and trade them securely, efficiently and generate profit over time.
So how are we going to do this and how much profit we are taking about ? But before that lets take a step back and ask why Hexan?
Our platform find stocks that can move with range and volume by filtering the market using the eStack Model.
Price charting is done internally by us accounting the price of cryptocurrencies of numerous exchanges.
Trading delays are things of past. Our 100% automated bot with zero human intervention makes decision in a split second on which cryptocurrencies to invest in.
Our platform has 2 models that relies on each other and we are able to apply it effectively to achieve maximum result in terms profit generated on investments.
HEXAN model comprise of eStack Algorithm which works on top of HEXCHANGE model.
HexanCoin ( HXC ) is a bridge between HEXAN and HEXCHANGE platform. We strive to make HEXANCOIN a platform on which normal people can rely while making an investment in the crypto-market.
HEXANCOIN is here to take full advantage of under-utilized crypto-market.
HEAP INVESTMENT PROGRAM
In Heap Investment user will allow the eStack bot to trade on their behalf for the duration of 24 Hrs and profit generated will accordingly get distributed. The trade engine will trade after checking the latest trading price on HEXCHANGE with user's last buying price considering exchange fees. If last buying price happens to be less than current trading price it will hold the assets till the trend continues, this way eStack bot will avoid bad investment.
These are the following feature of Heap Investment Program :
Small investments : As little as a few hundred dollars to spare, you can start your investment journey with our platform.
Professionally managed : The pool of money collected by the platform is managed by our cutting edge eStack Bot. Through processing of markets and economy by eStack Algorithm, it picks favourable investment opportunities.
Spreading risk : We spreads the money across a wide spectrum of cryptocurrencies. This not only diversifies the risk, but also helps to take advantage of the position it holds.
Transparency and interactivity : We present our investment strategy to the investors and regularly provide them with information on the value of their investments.
HEXCHANGE MODEL
HEXCHANGE is a crypto-exchange which provides security of decentralization and speed of centralization, the best of both worlds .
MATCHING ENGINE : When an account makes an offer, the offer is checked against the existing open orderbook for that asset pair. If the offer match an existing offer, it is filled at the price of the existing offer. If the offer doesn't match an existing offer, the offer is saved in the open orderbook until it cannot be fullfilled. User will be able cancel their open order.
HEXCHANGE is able to support complex order types due to the speed and flexibility of its matching engine.
FIAT CURRENCY SUPPORT
One major problem with exchanges is lack of support for fiat money such as USD, EUR. HEXCHANGE is solving this problem through banking partnerships with companies around the globe. Through this network of partners, users will be able to buy cryptocurrencies directly using fiat money to store in their wallets and trade on the exchange.
WITHDRAWAL : User can get upto 40% discount while withdrawing. HEXCHANGE also enables the user to pay the withdrawal fee using HXC coin. 40% discount in withdrawal fees is applicable only when the user holds minimum amount of HXC in their wallet.
USER INTERFACE AND EXPERIENCE
Many exchanges are too bloated with unnecessary informations, keeping that in mind our UI & UX team members have designed following layout that is easy to navigate and manage. We are currently in our testing phase of the application for iOS and android and will be launched as per roadmap.
HexanCoin exchange user interface in light-mode:
SECURITY
By leverging the power of smartphones in our hands we are providing state-of- the-art technology to secure your cryptocurrency wallet with our HEXSecure application.
HEXSecure provides direct connectivity to our virtual server to authenticate users while logging in and transferring assets.
Currently in beta stage, the application will be available for both iOS and Android smartphones having 2- Factor Authentication (2FA) and biometric fingerprint security only on fingerprint capable devices.
You will have to enable 2FA in your account while registering for our services.

Hexancoin HXC Token Sale
The investment currency is HexanCoin ( HXC ), an ERC20 standard token developed on Ethereum blockchain. A strict limit of 220MM HXC will be created, never to be increased.
Links
Legal Notices
All content Copyright (C) 2018 HexanCoin
This content does not constitute investment advice.