Update
This project has been abandoned. All Tweets have been deleted and the profile shows a generic image: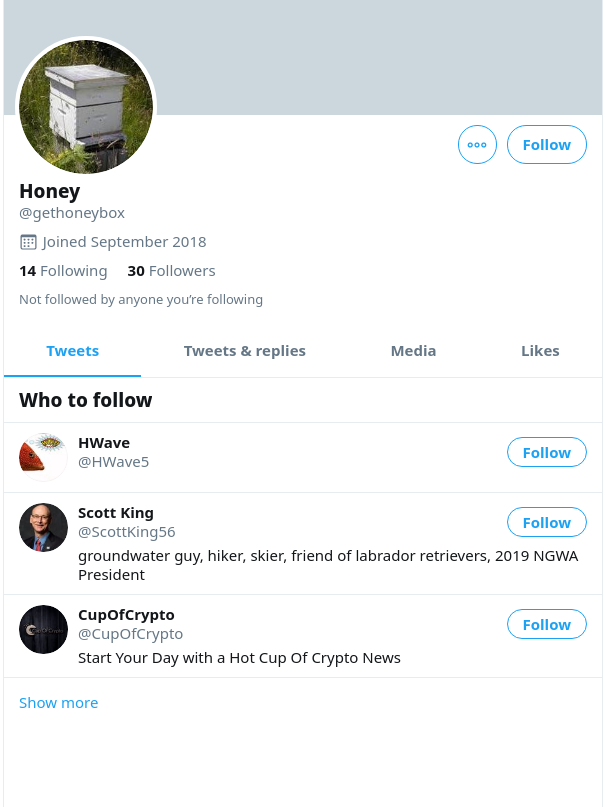 The project's website is also no longer available.
For these reasons, we've moved this project to the Dead Coins section. Please let us know if you feel this was done in error.
Original Text
What if you could be anywhere in the world, and have full control over ad blocking, tracker blocker, authentication, and a faster internet loading speed?
Block tracking mechanisms and unwanted 3rd party communications before they even enter your device. Honeybox includes an ever growing "blacklist" while enabling the ability to manage access on your own.
Honeybox works on every internet connected device from your mobile phone to your smart tv. One Honeybox for all of the devices in your home.
Earn Cryptocurrency
Through the use of Honeybox, all users receive cryptocurrency tokens in a form similiar to mining based upon the amount of use of their Honeybox. Through promotional partners connected with Honeybox, users will also receive tokens.
Contacts