Update
iCasting's website was not responding last time we checked.
The project's most recent tweet was published in 2018.
For these reasons, we've moved this project to the Dead Coins section. Please let us know if you feel this was done in error.
Original Text
Believing to our core that everyone is gifted with talent and potential, we have been disrupting the casting industry since 2015. Our mission: to give all talents across the globe a fair and equal opportunity to pursue their creativity and build their careers.
To create a new marketplace where the millions of motivated amateur and semi-professional talents, who are currently left behind by major casting agencies, can shine and benefit from all the exciting and challenging opportunities.
Our vision is to change the worldwide casting industry by building the world's biggest talent platform and a thriving and bustling community where everyone is in full control of their own careers and profile data. It is our goal to create a global market by decentralizing the connecting, hiring, payment and agreement processes between talents and clients worldwide.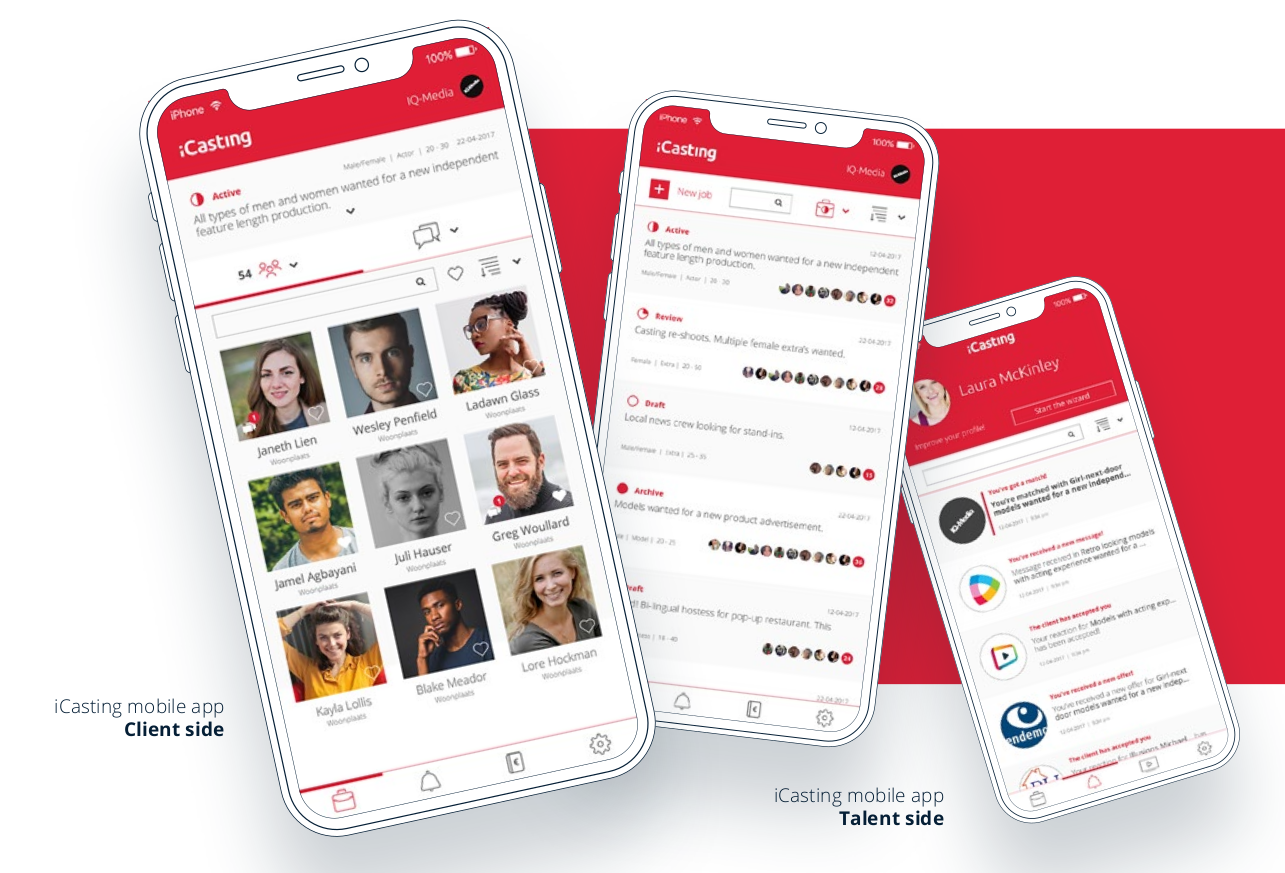 We intend to do so by creating a tokenized ecosystem, based on our new Talent Token, that utilizes the advantages of the blockchain technology. An ecosystem where anyone can get rewarded for contributions to the community.
iCasting is a revolutionary one-stop-shop talent ecosystem, serving the whole casting industry from one platform. Currently it acts as a matching platform where talents and clients can find each other fast, easy and at low costs.
iCasting uses a unique matching algorithm, connecting the right talents with the right clients. Since its launch in 2015 in The Netherlands, the iCasting platform has exponentially grown to over 140.000 registered talents, making it the biggest casting platform in The Netherlands. Combined with over 1.500 clients, we have already created a thriving and bustling community of supply and demand.
Talents and clients across the world should work together in a fair, easy and safe way, without any barriers like legal and tax regulations or exchange rate issues. The Talent Token makes this possible. One steady immutable currency that holds value across any platform or country.
Our final goal leads towards fully incorporating the Talent Token into all transactions between talents and clients throughout the world. In the near future, even other talent platforms can easily adopt iCasting's smart contract to enable payments in Talent Tokens by using the iCasting API.
Talent TLNT Token
Talent Token is based on Ethereum and open-source principles only. This code is openly shared on the iCasting GitHub account.
We are organizing a crowdsale to raise €13.750.000 to grow our team, expand our platform to international markets and create the greatest global talent ecosystem based on blockchain technology.
Issuer: Talent Token, TLNT
Token type Utility token, Ethereum ERC20 based
Start date September 24, 2018
End date October 21, 2018
Hard-cap €13,750,000
Soft-cap (minimum goal) €2,000,000
Token price €0.07
Accepted currencies ETH
Total token supply 350,000,000
55% available for purchase
% team & founders = 12%
% advisors & ambassadors = 4%
Contacts