Lition is developing the only scalable public-private blockchain with deletable data features, made for commercial products. This state of the art protocol enables blockchain-based applications to step out of their current niche into commercial mainstream deployment.
Blockchain development is co-innovated with SAP, whose chief innovation officer Dr. Jurgen Muller is also Lition's advisor. SAP, a company with >400mn users and >10.000 developers, is developing the decentral ledger and smart contract layer, and Lition is providing the open consensus layer.
Lition will run the public mainnet using Lition tokens issued in an ICO for transaction execution, staking and sidechain creation.
Lition is well positioned to design a blockchain infrastructure for business use, as it launched the world's first P2P energy trading dApp that is commercially live in a mass market with real revenues and real customers in over 10 cities.
Next to this already-existing P2P trading dApp, there are many more use cases with initial implementations in the green energy space, with potential to disrupt the finance sector and beyond. Furthermore, SAP can easily implement this blockchain into their existing customer base of >400.000 making them immediately ready for blockchain use cases. It is therefore well positioned to be the standard mainnet for business applications.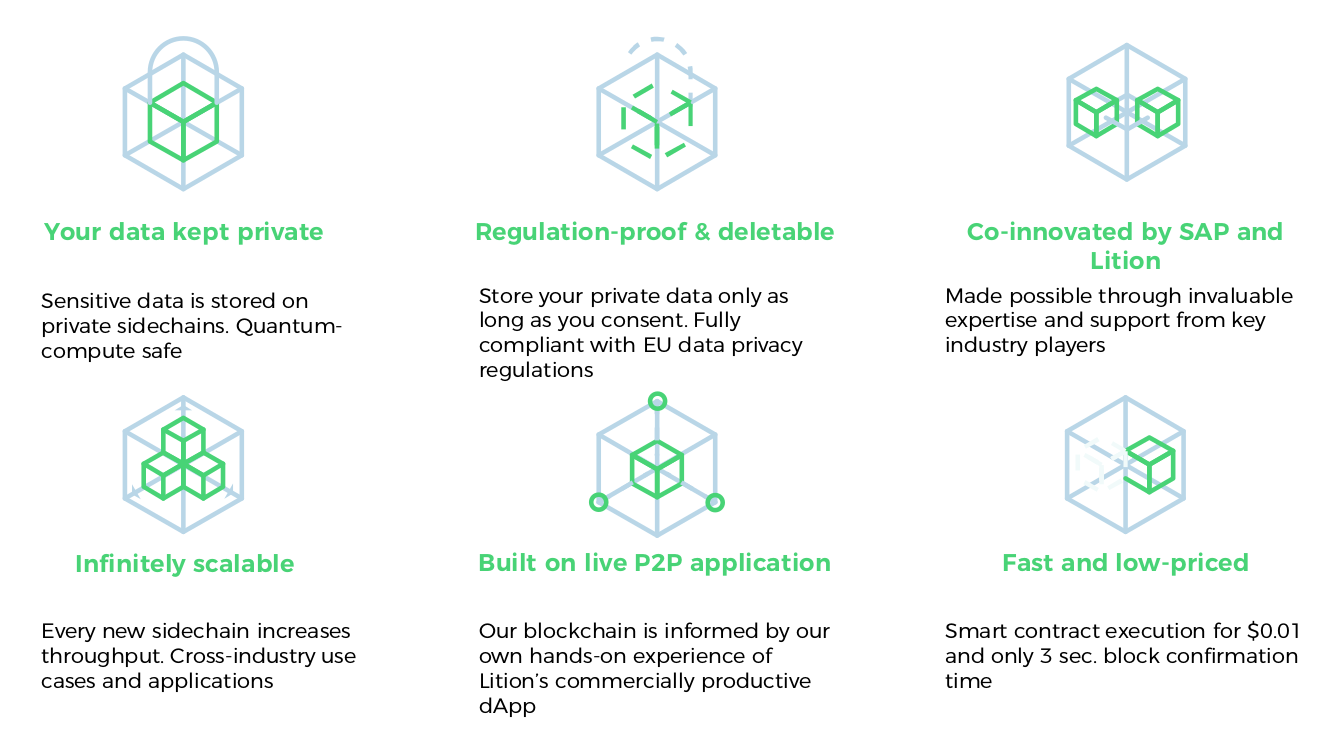 Our aim is to bring blockchain technology from its current hype-driven, speculation-fueled state with mostly pilot projects into mainstream commercial use. Blockchain technology should improve the everyday lives of the people.
"Lition – bringing standard blockchain technology to business" – Lition's vision
As a means to achieve this, our objective is to develop an easy-to-use and easy-to-develop infrastructure that fulfills the requirements of business use, both from smaller companies as well as large corporations. The blockchain should be the number one choice for any developer and company seeking to use blockchain technologies.

Lition is backed by major industry players in the utility sector as well as specialized technology partners on a global level. These partners have been invaluable assets to our company growth thus far, and will remain essential to our future as we expand into more use cases.

LITION Token Sale
With the blockchain infrastructure run on Lition Tokens (LITION) for transaction execution, staking and sidechain creation (see respective section on page 16) there will be an initial generation of tokens called Token Generation Event (TGE).
Cornerstones of TGE
• Token Supply: approx. 160m LITION
• Price at ICO: USD 0.10 / LITION
• Hard cap: USD $8m
• Soft cap: USD $5m
• Method: ERC20 token on Ethereum until the mainnet is live and tokens are migrated
Lition Token Allocation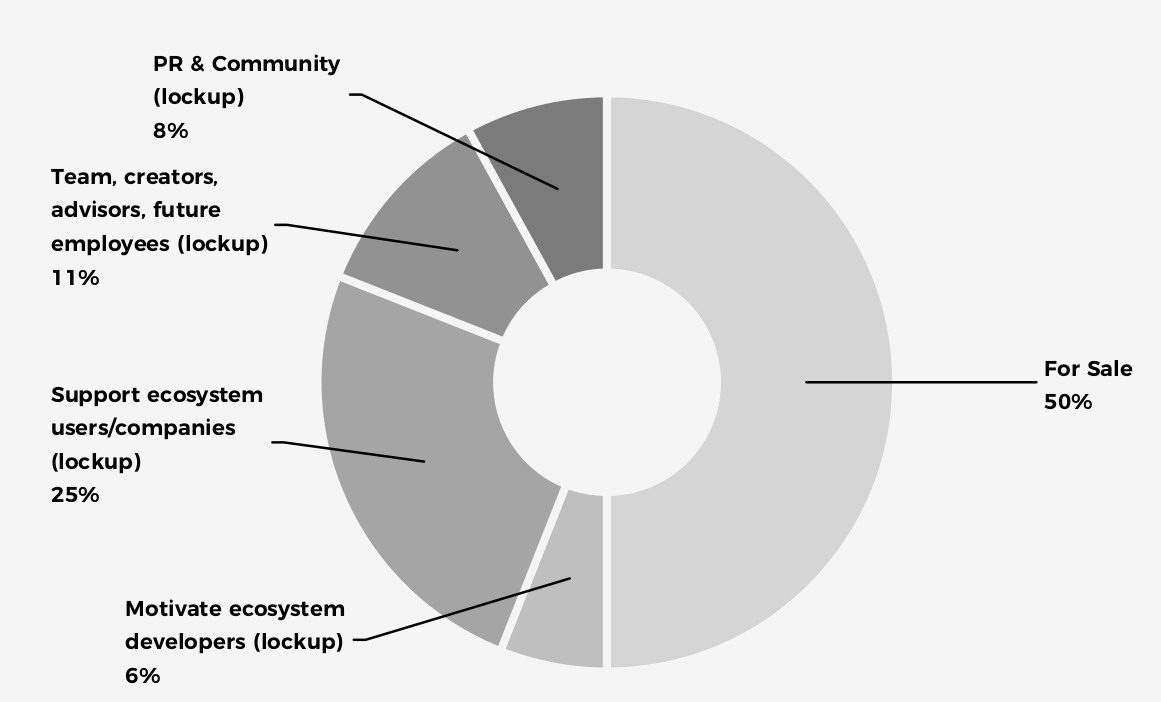 Contacts