Update
Loligo's Telegram group seems to only contain third party spam at this time. The project's subreddit was last updated over a year ago. Furthermore, the Twitter account was suspended: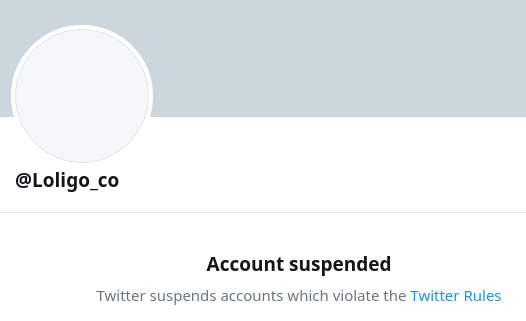 For these reasons, we've moved this project to the Dead Coins section. Please let us know if you feel this was done in error.
Original Text
Loligo is a decentralized launching platform for ICOs that is fair, peer-to-peer and blockchain-based. Blockchain implements smart contracts permitting a phased release of funds collected for the ICO while, ​ at the same time, a collective right of withdrawal.
The token is both mineable and environmentally friendly, consuming little energy thanks to dual mining.
Miners can sell the tokens on recognized exchanges, and individuals will be able to use them to participate in fundraising, including those affiliated with the ICOSafe program. A range of services is available to facilitate governmental adoption of ICOs. The platform is open source and free.
Loligo Features
Several features distinguish Loligo from other tokens and cryptocurrencies on the market:
Mineable
Loligo is a public and open source blockchain that targets a community-wide adoption. The main token is mineable. A minimum value proportional to expended energy is guaranteed.
Store of Value
Unlike "utility tokens," whose emission is controlled by a single line of code, Loligo is a true digital media value storage, just like gold or Bitcoin.
Limited Supply
The number of Loligo tokens is set in advance. No changes are permitted. No hidden inflation is created. The scarcity of tokens over ​ medium and long terms ensures guaranteed returns on investments.
Deflationist
As with Bitcoin, issuance of Loligo decreases with increasing difficulty that adapts to the overall hashrate.
No Extra Premining
Several currencies have used premining. This practice is related to reservation scams and abuse of unsold tokens often kept after the ICO. Loligo is an exception, mining only the quantity of tokens sold during the ICO.
Miner-Oriented
Unlike many famous cryptocurrencies whose mining portion reserved by the founder sometimes reaches 20%, such as Zcash, all compensation from Loligo mining is available exclusively to the miner.
Fair
Through its staggered contract, Loligo is the only way to ensure a fair and balanced relationship between the project launcher and investors.
Decentralized
Loligo is not influenced by any entity or agency. The DAO concept is totally removed from the governance protocol.
Dedicated Network
Unlike other currencies, the Loligo blockchain is dedicated exclusively to the launch of ICOs.
Security Governance
Despite widespread, common adoption, policies and decisions related to the evolution of more traditional currencies remain unclear. Loligo ends any interpretation and introduces security governance.
Professional Support
Through its parent company, Loligo offers direct professional support to investors. This includes complete support, expertise, auditing, or even code writing.
Next-Generation Tools
Absent quality tools, monitoring and management of blockchain ICOs today remains difficult or impossible. Loligo offers a set of new-generation tools like Smart Explorer, allowing monitoring of an entire portfolio.
Loligo Platform
Token distribution
The total number of sold tokens is 16M. Tokens sold during the ICO will be automatically reported on the final blockchain. Since the final currency is not an ERC-20 token, all ERC-20 tokens will be burned as soon as balances are reported on the main blockchain.
Contacts