Mobilego was an ICO from 2017 which offered MGO tokens in exchange for access to online DApps.
The original project was to support a decentralized eSports system, a store which sold games and MGO merchandise and an API for developers to create payment systems based on MGO.
Bitcointalk users have raised red flags about this project.
Recent messages posted on the classic cryptocurrency forum indicate MGO has been delisted from most exchanges and may be doomed.
We recommend extreme caution before investing in any ICO.
MGO Token Data
Circulating supply: 99,996,877 MGO
Mineable? No (Ethereum ERC20 token).
Risk: Very High
MGO Token Collapse
As of 2020 the MGO token has lost most its market value, an unfortunate pattern that plagued hundreds of ICO's from the 2017 era.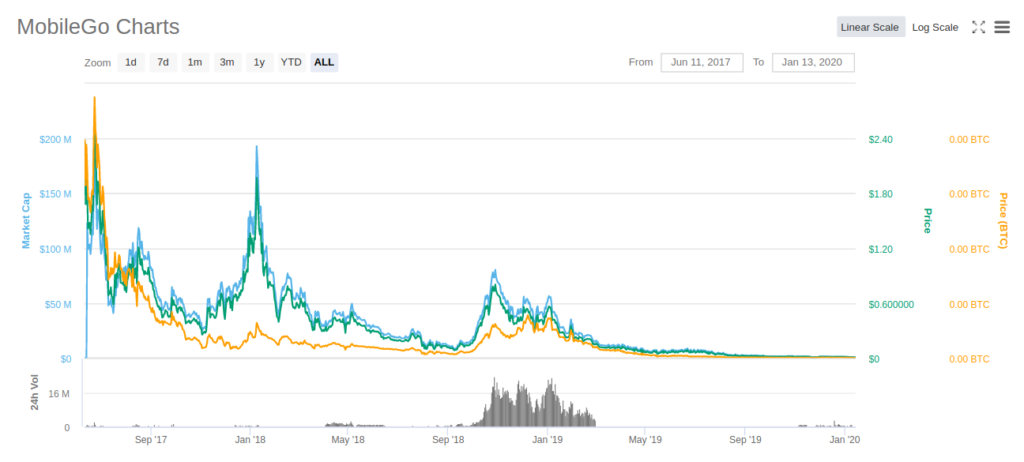 Links