Binance Claims Hackers Lost Money in Stealing Attempt
While hacking rumors at the biggest crypto exchange by trading volume, Binance, led to panic in the community, an official statement claims that all funds are safe and the hackers are the ones losing money this time. Yesterday afternoon, the VIA/BTC market on Binance experienced abnormal trading activity, causing a major pump in Viacoin?s price, following which withdrawals on the exchange were suspended. It appears that hackers had managed to accumulate user accounts over the past two months via phishing attacks (where fake websites are made to look like real ones and steal account info from legitimate users) and generated trading API keys for all compromised accounts. This piece was first found by us on March 08, 2018 10:56 AM. Have a look at cryptovest.com to find more similar content.
Transaction fees at $0.12 and Binance & Coinbase support for SegWit will bring this down even further
CoinSpecto - Making cryptocurrencies and blockchain easy. After a couple of months of extremely expensive transactions fee on the bitcoin network due to the insane demand, we have finally started to see the fees dropping. From costing as much as $40 in December you can now get your transaction mined into a block for less than a dollar, a drop of more than 90%.  According to the website estimate.fee, the recommended fee to get your transaction included within the hour is just 4 satoshis/byte or $0.12 for a standard transaction.  This also undermines a lot of the altcoins that saw huge gains mainly because they offered cheaper and faster transactions, such as Bitcoin Cash for example. Now that bitcoin has even cheaper fees than some of these competitors, bitcoin has already started to regain its share of the total market cap of all cryptocurrencies? This posting was retrieved by us on February 21, 2018 10:07 PM. Visit coinspecto.com for more similar content.
Chinese crypto industry still blooming despite ban: Binance buys CryptoWorld.com for $194,888, Alibaba launches large cloud crypto mining platform, Chinese car dealership selling Ferraris for BTC
Posted by John Smith | Feb 11, 2018 | Currently | 0 | The Chinese government banning Chinese residents from participating in ICOs and accessing crypto exchanges lends to the conclusion that bitcoin would soon be dead in China. But recent business moves seem to suggest that large players in the Chinese crypto industry are advancing their reach and planning to flourish their crypto business. Binance has grown to be one of the top exchanges for crypto trading. Their focus isn?t so much on bitcoin, but on alts ? with special attention given to Chinese cryptocurrencies and tokens. Around the second week of this January, it was revealed that Binance bought the internet domain CryptoWorld.com for $194,888. (For those of you who don?t know, internet domains are the addresses you type into your browser. You build a website on an internet domain ? without the domain, there can?t be a website.) This posting was first found by us on February 11, 2018 10:00 PM. See www.astronautt.com for more similar content.
Binance to John Mcafee: Blockchain Public Ledger Disproves Your FUD
Read complete discussion on /r/bitcoin. This information was retrieved by us on February 09, 2018 6:38 PM. Have a look at edigitalbusiness.com for more.
Breaking: Crypto Exchange Binance Relaunches After Upgrade, Grants Users 70% Fee Discount
This information was retrieved by us on February 09, 2018 3:23 PM. You may want to visit plus.google.com for more from this source.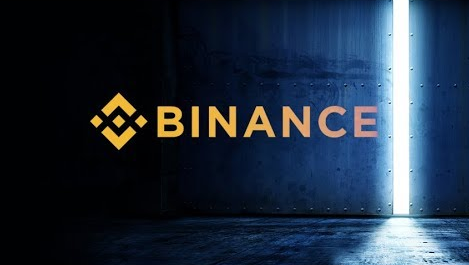 What Is Binance Coin
Binance Coin is the cryptocurrency of the Binance platform. It is a trading platform exclusively for cryptocurrencies. The name ?Binance? is a combination of binary and finance. Thus, the startup name shows that only cryptocurrencies can be traded against each other. It is not possible to trade crypto currencies against Fiat. The platform achieved an enormous success within a very short time and is focused on worldwide market with Chinese headquarters. The cryptocurrency currently has a market capital between 180-218 million US dollars, of which 18-35 million US dollars are traded daily. In total, there will only be 200 million BNBs. This article was found by us on November 28, 2017 5:37 PM. Have a look at captainaltcoin.com to find more similar content.
Aggregated knowledge base entries about Binance Coin (BNB) Titles not entered by Crypto.BI and are Copyright(C) their original authors.
---
Send us news tips, suggestions or general comments by email: contact [at] crypto.bi