This is How the Bitcoin Core Team Secures the Integrity of the Bitcoin Protocol Source
The juice of blockchain in one conference It may be a see-saw, but sometimes information isn?t power. Power is power. Power in its purest form. Uncontaminated. Therefore, it?s no secret that the talk around who has the authority to merge code changes in Bitcoin core protocol tend to pop up from time to time. Who didn?t expect that? I mean, Bitcoin legacy is worth $63.622 billion with each coin exchanging hands at a global average of $3,633.48?at least at the time of press. At ten years old, this is valuable and unexpected; but as a fluctuating asset, the total coin valuation can spike from billions to trillions?wait until the coin retails upwards of $50,000. Control of this ability to downgrade, upgrade or effect changes at Bitcoin?s GitHub Repository has and will be a source of debate going forward. We reckon that the discussion will be more intense in days to come and as questions pop up on who has the control of the network. Attempts to apply authoritarian perspective on a decentralized system won?t come to pass. This article was first seen by us on January 16, 2019 5:47 PM. You may want to visit newconomy.media for more similar content.
Bitcoin Cash, Electroneum and Litecoin continue gains | OpenLedger DEX
The main cryptocurrency movers today remain Bitcoin Cash, up +22% and Litecoin, up +7.5%, both outpacing Bitcoin by a huge margin, up just 0.03% at 3.30pm London time today.  BCH?s biggest jump came yesterday when it soared to $545 from $445 inside an hour. Much of the price spike is premised on excitement about Bitmain?s application for an IPO on the Hong Kong Stock Exchange.  Meanwhile the bitcoin mining giant may have posted a $400m net loss in the last quarter, new documents reveal, given its extraordinary 2017 turnover ($1.2bn). While much of the most interesting numbers are redacted, BitMEX Research have mopped up some of the leading indicators.  This posting was first seen by us on January 16, 2019 5:34 PM. Have a look at dex.openledger.io for additional posts.
Bitcoin Cash Price Analysis: BCH/USD Long-Term Slide Continuation
Bitcoin Cash is still trending lower inside its descending channel but is hovering around the mid-channel area of interest. If this keeps holding as a ceiling, the price could be due to resume its long-term slide. Bitcoin Cash has yet to test the Fib levels on what seems to be a correction, though, so there could still be some upside. The 38.2% level is at the $300 area while the 50% level is closer to $350 and the channel top. The 61.8% retracement level is near the 200 SMA dynamic inflection point, which may be the line in the sand for a pullback. On the subject of moving averages, the 100 SMA is below the longer-term 200 SMA to indicate that the path of least resistance is to the downside. In other words, the selloff is more likely to resume than to reverse. The 100 SMA is holding as dynamic resistance as well. In that case, BCH could be on track to revisit the swing low or the channel bottom. This data was obtained by us on January 16, 2019 4:57 PM. Browse bitcoinerx.com for more.
Venezuela: Stock Market Trade Volume of $300K Pales in Comparison to LocalBitcoin Venezuela's $650K
Venezuela is seeing a meteoric rise in cryptocurrency adoption and use because of their desire to escape the effects of the damaging effects of the ongoing hyperinflation. The Venezuelan Stock Market (IBVC) decreased 51 points to 5972 compared to the previous trading session as locals are turning to Local Bitcoin. Crypto the Saving Grace for Venezuela That Venezuelans have been living with hyperinflation since way back as 2014 is an is an open secret when its national currency the Venezuelan Bolivar hit an inflation rate of 57.3 percent in February of that year. By September of 2014 analysts believe the inflation rate had surpassed 100 percent, meaning that as the bolivar was depreciating, the ordinary people had to have something to fill the void that was left by their only known means of exchange. This data was first found by us on January 16, 2019 4:56 PM. Visit blockchainreporter.net for more.
Platform Launched in Belarus to Allow Users Buy Buy Traditional Assets such as Gold, Oil, Shares of companies using Bitcoin
Advertise with Us Jobs at BTCManager BITCOIN PRICE: 3,591.28     HIGH: 3,669.00     LOW: 3,565.79 At BlockchaInvest, international blockchain companies and crypto projects looking to raise capital meet local investors and fund managers in a? Don't miss out on the latest news Get BTCMANAGER delivered right to your inbox January 16, 2019 13:00 by Ogwu Osaemezu Emmanuel VP Capital and Larnabel Ventures, two information technology-focused venture firms in crypto-friendly Belarus have launched a platform that makes it possible for users to buy tokenized traditional assets such as gold, oil, shares of companies and more, using bitcoin and other cryptocurrencies, reported Reuters on January 15, 2019.   This publication was discovered by us on January 16, 2019 4:54 PM. See btcmanager.com to find more similar content.
What is NEO - Analysis of NEO & Its Blockchain Functions | BitcoinChaser
NEO originally debuted as Antshares and changed its name in June 2017 as part of the company?s decision to rebrand itself. It is a smart assets platform ? a combination of a smart contract blockchain and digital asset registrar. NEO allows trustless asset registration, issuance, and circulation. NEO supports several kinds of digital assets and uses digital certificates to enable trust for a public chain. Users can also use smart contracts to enhance the functions of assets, or to implement functions that are unrelated to assets. The main goal of NEO is to build a financial system that can bridge the gap between blockchain and real-world assets. The project was created in 2014 and raised more than 8219 BTC during the two phases of its initial coin offering (ICO) in 2015 and 2016. This entry was first found by us on January 16, 2019 4:44 PM. Browse bitcoinchaser.com for complete listings from this source.
Bitcoin will see $5350 soon, NEO and Cardano worth the buys, NeuNer says | Chepicap
You will be logged out and redirected to the homepage Thank you for signing up! After confirming via email you can immediately use your account and comment on the Chepicap news items! Have fun! Ran NeuNer, founder of ONchain Capital and host of CNBC's Cryptotrader, is predicting the price of Bitcoin to go even lower than this point. NeuNer 'called' the drop to $5900 earlier this month and is now stating that Bitcoin will likely go down to $5350. "The same model is telling us there is more blood to come", NeuNer said at CNBC's Fast Money. "There is a 62% chance of a bear market, and a bear market means we're going to test $5350 as the next point. There is a 16% chance of a bull market, but to confirm the bull market we're going to need to test $7400 with high volume. So right now my money is on the market continuing to go down to about $5350 in the next two weeks." This information was obtained by us on January 16, 2019 4:43 PM. Check out www.chepicap.com for additional posts.
Bitcoin is below $6,000. But these other cryptos are hot, says trader
Bitcoin fell below $6,000 on Thursday. According to cryptocurrency trader Ran Neu-Ner, it's likely to go even lower. "There's more blood to come," Neu-Ner, who is host of CNBC Africa's "Crypto Trader," said Thursday on "Fast Money." Bitcoin traded down 3.3 percent at $5,885.60 as of 6:54 a.m. ET on Friday morning. "Right now my money is on the market continuing to go down," he said. In fact, Neu-Ner said there's more than a 60 percent chance of a crypto bear market ? compared with a 16 percent chance of a bull market. "And a bear market means we're going to test $5,350" as the new low, the founder of OnChain Capita said. This publication was first seen by us on January 16, 2019 4:42 PM. Have a look at www.cnbc.com for more similar content.
Crypto Investor Says Bitcoin May Surpass Visa s and Mastercard s Market Cap in 36 Months
In an ?Off the Chain? article written by Anthony Pompliano dated 15 January 2019, he stated that although Bitcoin?s (BTC) market cap may be currently lower than those of Visa and Mastercard, he would not be surprised if BTC surpasses both giants in the payment services industry in the next 36 months. He further added that legacy networks were already outdated while ?the decentralized network is built for the future.? Anthony Pompliano is one of the founders of Morgan Creek Digital Assets, a multi-strategy investment firm that provide access to blockchain technology and digital assets for institutional clients and wealthy family offices. ?Off the Chain? is a site that publishes crypto-related newsletters and hosts podcasts where Pompliano will discuss with guests from the crypto world about their opinions on digital assets as well as the differences in the new and old financial systems. This posting was found by us on January 16, 2019 4:39 PM. Check out cryptoverze.com to find more similar content.
How Bitcoin SV can power your passport
With Dr. Craig Wright?s latest Medium post, we learned how patented nChain technology will create smarter, safer wallets using smart-card based technology and the Bitcoin SV (BSV) blockchain. Now, thanks to a blog post from nChain?s Sebastian Plötzeneder that further explains the implications of this technology, we?re starting to understand how it can also improve identification services, like passports and immigration. Using the same combination of the BSV blockchain, smart phone app, a smart-card and biometrics, Plötzeneder writes that the technology allows for ?greater ease of use and security in passports / personal identification cards, communication channels, payments, or file encryption.? He breaks down the reasons why in five points. This data was discovered by us on January 16, 2019 4:37 PM. Check out coingeek.com to find more similar content.
What Are the Main Drivers of the Bitcoin Price Evidence from Wavelet Coherence Analysis
Warning: The NCBI web site requires JavaScript to function. more... 1 Warwick Business School, University of Warwick, Coventry, West Midlands, CV4 7AL, United Kingdom, EU, 2 Institute of Information Theory and Automation, Academy of Sciences of the Czech Republic, Pod Vodarenskou vezi 4, Prague 8, 182 08, Czech Republic, EU, 3 Institute of Economic Studies, Charles University, Opletalova 26, 110 00, Prague, Czech Republic, EU, Conceived and designed the experiments: LK. Performed the experiments: LK. Analyzed the data: LK. Contributed reagents/materials/analysis tools: LK. Wrote the paper: LK. Data sources are described in the Methods section. This item was discovered by us on January 16, 2019 4:35 PM. Visit www.ncbi.nlm.nih.gov for complete listings from this source.
The Rise and Rise of Bitcoin (2014) - IMDb TryIMDbProFree
Dr. Strangelove or: How I Learned to Stop Worrying and Love the Bomb (1964) #59 on IMDb Top Rated Movies » Natalie Portman » #84 on STARmeter Find industry contacts & talent representation Access in-development titles not available on IMDb Get the latest news from leading industry trades Claim your page and control your brand across IMDb & Amazon Before "The Office," star Rainn Wilson had a different type of workplace comedy in mind. Presented by "Star Trek: Discovery." Title: The Rise and Rise of Bitcoin (2014) Want to share IMDb's rating on your own site? Use the HTML below. You must be a registered user to use the IMDb rating plugin. This information was found by us on January 16, 2019 4:35 PM. Visit www.imdb.com to find more similar content.
Bitcoin would be a calamity, not an economy - MIT Technology Review
We noticed you're browsing in private or incognito mode. To continue reading this article, please exit incognito mode or log in. Not an Insider? Subscribe now for unlimited access to online articles. Visitors are allowed 3 free articles per month (without a subscription), and private browsing prevents us from counting how many stories you've read. We hope you understand, and consider subscribing for unlimited online access. Earlier this year, Jack Dorsey, cofounder of Twitter and CEO of Square, declared that Bitcoin would become the world?s ?single currency? within a decade. What was striking about Dorsey?s comment wasn?t just the audacious prediction but also the notion that Bitcoin might be useful for something other than speculative investing. After all, even as the financial world has been gripped by cryptocurrency mania over the last year, the ?currency? part of cryptocurrencies has receded in importance in the public eye. As a Goldman Sachs executive put it last year, Bitcoin is, at the moment, more of an asset than a currency?it?s something people trade, like a stock or bond, rather than something they exchange for goods and services. This data was first seen by us on January 16, 2019 4:35 PM. Visit www.technologyreview.com for complete listings from this source.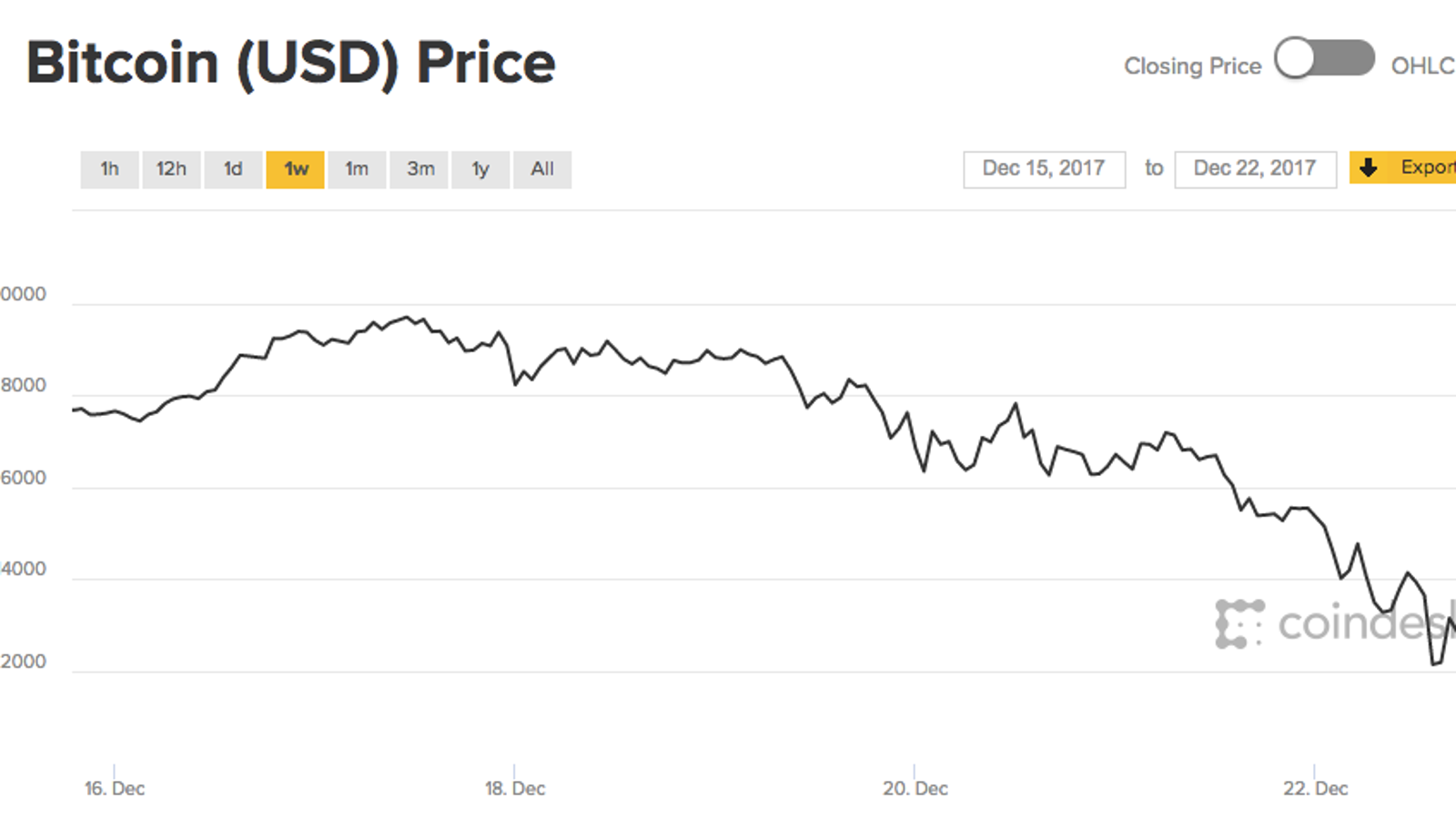 How to Get Your Money Out of Bitcoin
After rising from under $1,000 to almost $20,000 in the past year, Bitcoin crashed spectacularly this morning, dropping to as low as $11,000 per Bitcoin before rebounding to a little over $13,000. The news has plenty of cryptocurrency investors spooked. It even knocked popular digital currency exchange Coinbase offline temporarily due to an increase in activity. So if you?re sitting on a pile of Bitcoin you may be thinking that it?s time to sell before things can get any worse. Here?s a quick guide to your options, depending on how you?ve been storing your Bitcoin. If you kept your Bitcoin in the online exchange, then getting it out should be relatively easy?assuming the site is back up and running soon. This entry was retrieved by us on January 16, 2019 4:35 PM. Browse lifehacker.com to find more similar content.
10 Cryptocurrencies You Should Know Besides Bitcoin
1100 13th Street, NW, Suite 750 Washington, DC 20005 202.887.6400 Customer Service: 800.544.0155 All Contents © 2019 The Kiplinger Washington Editors 1100 13th Street, NW, Suite 750 Washington, DC 20005 202.887.6400 Customer Service: 800.544.0155 All Contents © 2019 The Kiplinger Washington Editors By Dana Blankenhorn | April 13, 2018 The biggest financial story of 2017, the cryptocurrency Bitcoin was worth less than $1,000 in January, then worth more than $29,000 by December. As 2018 opened, the Bitcoin market was worth over $250 billion ? more than AT&T (T). The new year was unkind to Bitcoin, which quickly dipped to $15,000, then $10,000, and fell to nearly $6,000. It recovered from there but has spent much of the past month dipping back below $7,000. Now, though, Bitcoin is suddenly a hot topic once more, with the cryptocurrency jumping $1,000 in less than an hour recently, and volume suddenly recovering. This data was first found by us on January 16, 2019 4:35 PM. See www.kiplinger.com for more.
Should You Invest in Stocks or Bitcoin
While market watchers await the arrival of Dow 20,000, Bitcoin, the nascent digital currency nearing its 8th birthday, make actually reach its own milestone before the Dow as it continues its multi-year bullish rally towards $1000.  Since the Presidential election of Donald Trump, markets can more clearly price future expectations and in turn, both Bitcoin and the Dow Jones Industrial Average are rallying to near unprecedented heights. The surge of Bitcoin?s price, however, has primarily been fueled through interest abroad, with geopolitical pressures and monetary environments in China, India, and Venezuela pushing investors towards the independently minded digital alternative. This data was obtained by us on January 16, 2019 4:35 PM. Browse www.thebalance.com to find more similar content.
Bitcoin, Ripple, Ethereum, Bitcoin Cash, EOS, Stellar, Litecoin, Tron, Bitcoin SV, Cardano: Price Analysis, Jan. 16
Despite the market-wide price plunge last year, cryptocurrency trading volumes have actually increased in 2018 vs 2017. Despite the market-wide price plunge last year, cryptocurrency trading volumes have actually increased in 2018 vs 2017. Do the charts reflect the improving fundamental indicators of crypto? The views and opinions expressed here are solely those of the author and do not necessarily reflect the views of Cointelegraph.com. Every investment and trading move involves risk, you should conduct your own research when making a decision. The market data is provided by the HitBTC exchange. This item was first found by us on January 16, 2019 4:35 PM. Browse cointelegraph.com for more.
Modeling the Future Price of Bitcoin - Is $1,000,000 Possible
Can the price of Bitcoin reach two thousand dollars, ten thousand, or more? What is the current price of Bitcoin today? Even if you consider the blockchain as the fundamental innovation of Bitcoin, the Bitcoin price matters, and indeed, the higher the Bitcoin price, the more Bitcoin is protected from nefarious actors. In this video we focus on the Bitcoin price, specifically in the attempt to model the future price of Bitcoin. Big investors make price models for assets but the trouble is they keep this information private. Will the Bitcoin price go up? How high will Bitcoin go if it does? These are all questions for speculators. This data was obtained by us on January 16, 2019 4:34 PM. You may want to visit www.weusecoins.com for more from this source.
The History of Bitcoin -- The Motley Fool
Founded in 1993 by brothers Tom and David Gardner, The Motley Fool helps millions of people attain financial freedom through our website, podcasts, books, newspaper column, radio show, and premium investing services. One of the biggest financial stories of the past year has been the incredible rise of bitcoin. The virtual currency was designed to revolutionize peer-to-peer transactions; it doesn't require a go-between (like a bank or credit card network), the exchange of personal information, or transaction fees. Yet while many are still confused about what exactly a "bitcoin" is and how the nascent cryptocurrency works, just as much confusion exists about where bitcoin came from and how it got to where it is today -- a technological innovation that has shaken the financial world to its core. This item was obtained by us on January 16, 2019 4:34 PM. See www.fool.com for additional posts.
Bitcoin broke through $5,000 but there are major risks ahead
Bitcoin is on an amazing bull run. The cryptocurrency easily surpassed $5,000 per coin and is currently trading at about $5,500?and many are wondering why.  The cryptocurrency's main issues haven't been resolved. Despite the recent upgrade, it's still too slow to be a dependable payment platform, and the people running the show remain sharply divided over how Bitcoin should move forward.  Furthermore, recent news that China is shutting down ICOs and crypto exchanges (and threats from many other jurisdictions to do something similar) put a lot of downward pressure on Bitcoin's price. And yet, the price of Bitcoin nearly doubled since it briefly went below $3,000 on Sept. 14. This data was found by us on January 16, 2019 4:34 PM. See mashable.com for additional posts.
Why does Bitcoin have value and how is the price determined | Luno Youtube icon Medium icon Instagram icon
Team Luno 15 Mar 2017 ? 4 minute read As a growing number of people become aware of and interested in Bitcoin --especially when the price tends to increase-- we often get asked: ?Why exactly does Bitcoin have value?? Many people find it difficult to grasp how something which only exists digitally can have any value at all. The answer to this question is rather simple and it lies in basic economics: scarcity, utility, supply and demand. By definition, if something is both rare (scarce) and useful (utility) it must have value and demand a specific price, with all other things being equal. Take gold, for example. Why does gold cost as much as it does? Put simply, it is relatively expensive because it is rare, hard to find and limited in supply (scarcity). Gold also has some uses to which consumers derive satisfaction from (utility). This information was found by us on January 16, 2019 4:34 PM. Check out www.luno.com for additional posts.
Will The futures market do to Bitcoin what it did to gold
By now you have heard the news???Bitcoin futures are launching this December, bringing in a wave of institutional money. Futures add an air of legitimacy the cryptocurrency space???a space many have considered to nothing more than a bubble or passing fad. But the big question everyone is wondering is : What will futures do to the price of Bitcoin? (P.S. If you don?t yet know what futures are, check out my other article ?The 5 minute guide to Bitcoin Futures?) The general feeling in the air is one of euphoria???with futures comes a wave of institutional money that should be good for Bitcoin right? This item was found by us on January 16, 2019 4:34 PM. Visit medium.com to find more similar content.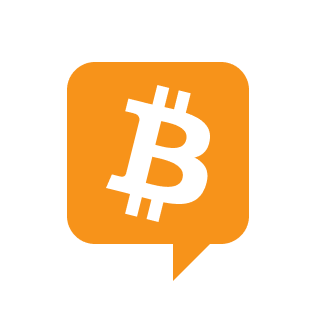 exchange rate - Why did Bitcoin lose value so fast in early January 2015 - Bitcoin Stack Exchange
Stack Exchange network consists of 174 Q&A communities including Stack Overflow, the largest, most trusted online community for developers to learn, share their knowledge, and build their careers. By using our site, you acknowledge that you have read and understand our Cookie Policy, Privacy Policy, and our Terms of Service. What on earth is driving the price of Bitcoin and other alternative currencies down lately? It's one thing for it to go down a bit but losing practically 80% of its value in less than a year? I feel like bitcoin is coming to a complete collapse. A list of the most important factors and a detailed explanation would be great guys. This item was first found by us on January 16, 2019 4:34 PM. Visit bitcoin.stackexchange.com for complete listings from this source.
Bitcoin may break $20,000 mark very soon here's why
By Seung Lee / December 7, 2017 at 10:26 AM By the time you read this, the bitcoin price may already be higher than advertised. Bitcoin, as of 9:52 a.m. Pacific Time, is at $15,534.70, according to the reliable bitcoin digital exchange Coinbase, which is actually quite a surprise. Bitcoin, after yet another meteoric rise Thursday morning, smashed the $16,000 barrier before taking a massive tumble. Such is the life for the arguably hottest and most volatile commodity in the world. In some bitcoin markets, the cryptocurrency has already hit more than $19,000, with the $20,000 mark close at sight. Get tech news in your inbox weekday mornings. Sign up for the free Good Morning Silicon Valley newsletter. This piece was first found by us on January 16, 2019 4:34 PM. See www.siliconbeat.com for additional posts.
Golden Hedge: Bitcoin May Rise in the Next Recession
When the market is up, it?s really easy to look like you know what you?re doing. With equities in the 8th year of a bull market, many investors and shareholders may feel this way. It?s been a fantastic run???the S&P 500 is up over 250% from its market low during the bottom of the Great Recession. Historically, the average bull market in U.S. equities lasts around 9 years, and has a cumulative average return of 450%+. But we know from history that these bull markets don?t last forever. At some point, a macro down-cycle comes around, sending asset prices tumbling. Yet, predicting down-cycles can be very difficult. When fundamentals erode, bullish investor sentiment can still maintain price levels. This article was found by us on January 16, 2019 4:33 PM. Visit cryptofundamental.com for more from this source.
Bitcoin prices could be 40% lower because Tether propped it up Quartz Search Logged out Latest Featured Obsessions Emails Editions
Learn more about our mission, values, culture, and staff. Join our global team of smart, curious, and kind colleagues. Let us know if you have feedback, questions, or ideas. How we use, protect, and give you control of your data. What you need to know about using our products and services. We take our integrity seriously. Read more about how. The important stories of innovation across the continent?s wide-ranging economies In-depth coverage of the world?s largest democracy for India and its far-flung diaspora Lifestyle, culture, and living well in the new global economy Management news, advice, and ideas for business leaders This article was first found by us on January 16, 2019 4:33 PM. Have a look at qz.com to find more similar content.
First demo of Bitpatron (Bitcoin powered Patreon clone)
This entry was retrieved by us on January 16, 2019 4:33 PM. Have a look at bitpatron.io for additional posts.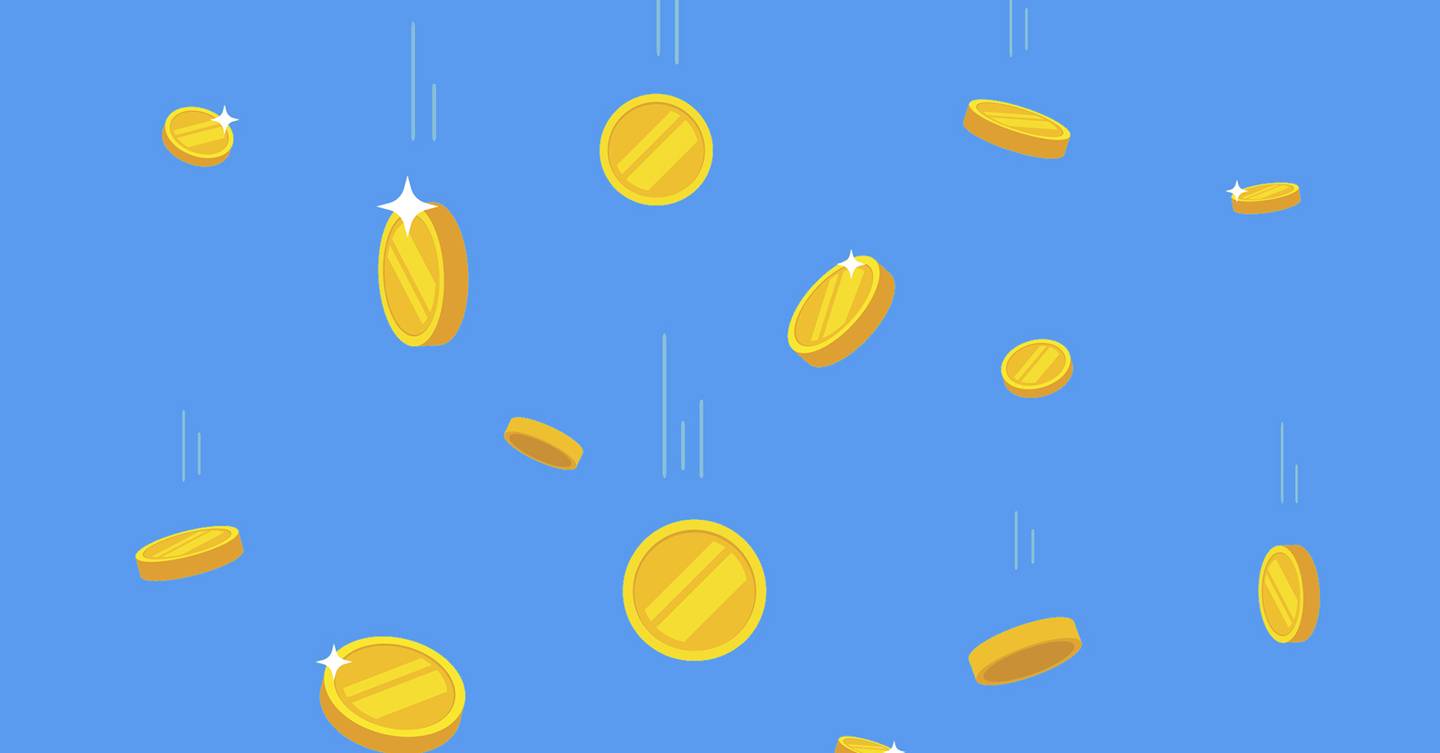 Why is everyone investing in bitcoin Blame human psychology | WIRED UK Untitled-1
Get 6 issues for £9 + FREE digital editions Welcome to WIRED UK. This site uses cookies to improve your experience and deliver personalised advertising. You can opt out at any time or find out more by reading our cookie policy. People aren't investing in bitcoin because it's currency of the future ? they're simply following what everyone else is doing, just like we evolved to do Every Wednesday, 12 million people receive an email from MoneySavingExpert. Usually it?s crammed with consumer deals and advice on bank accounts. If you want to know how to snag a bottle of prosecco for £1.50, or where the cheapest place to buy a real Christmas tree is (it?s Ikea), founder Martin Lewis and his team have got your back. But the subject line of their last email was a little different. ?Buy Bitcoin?? it says, before going on to cover more usual territory: 80 per cent off vacuum cleaners. This entry was found by us on January 16, 2019 4:33 PM. Check out www.wired.co.uk to find more similar content.
Bitcoin History: Timeline, Origins and Founder - TheStreet
The history of Bitcoin has been a turbulent one to say the least, and right now we're in one of the most turbulent periods in its history, as it has spent the entirety of 2018 falling further and further from its peak value of nearly $20,000 in December 2017. But something as uncertain as Bitcoin (and cryptocurrency in general) was never going to be smooth sailing. Many tried a cryptographed digital currency before it, and they weren't able to fully crack it. Since Bitcoin became a reality nearly a decade ago, there have been some high highs and some low lows. For some Bitcoin owners, that's part of the appeal. This information was retrieved by us on January 16, 2019 4:32 PM. Browse www.thestreet.com to find more similar content.
Why bitcoin is rising again - TechCentral
Bitcoin ?HODLers? are seeing some light in the bear-market tunnel. While it remains to be seen whether it?s the end of this year?s slump, the 20% gain over the last five days has them cheering. The largest cryptocurrency posted its biggest weekly advance since just before it peaked at almost US$20 000 in December. Other large cryptocurrencies such as ether, ripple, bitcoin cash and litecoin also gained. Bitcoin is inching back up after it slumped 52% in the first quarter, its worst start of a year ever. The approaching deadline to report taxes in the US, which means investors are done selling crypto to pay off outstanding balances, and a squeeze against a record short position on bitcoin are adding to the rally, said John Spallanzani, a portfolio manager at Miller Value Partners. This share was retrieved by us on January 16, 2019 4:32 PM. Visit techcentral.co.za for more similar content.
Aggregated knowledge base entries about Bitcoin (BTC) Titles not entered by Crypto.BI and are Copyright(C) their original authors.
---
Send us news tips, suggestions or general comments by email: contact [at] crypto.bi