ICON/USD | ICON Coin | ICON Chart | ICON Price | Info

January 17, 2019 2:51 PM ICON is an interchain blockchain that connects various blockchains such as Bitcoin, Ethereum, and Qtum. First, ICX is used as an intermediary cryptocurrency. ICX enables transactions among different cryptocurrencies by determining the exchange rate through DEX Reserve. Second, ICX can be used as for DApp tokens U-coin, which is a DAPP developed by our blockchain team for Korean University Consortium, can be one of these use cases already in development. Another example - ICX can be a token for ICO platform like ERC-20. ICON - Analysis & Research report - CoinCheckup.com
You may want to visit info.binance.com for more.
Bitcoin | Bitcoin Price | Bitcoin News | BTC | Info

January 17, 2019 2:50 PM Bitcoin is one of many cryptocurrencies currently finding its way across the world of business and finance, Bitcoin is a cryptocurrency and was thought of as Internet money in its early beginnings. Unlike fiat currencies Bitcoin is considered a decentralized currency that means that a network of users control and verify transactions instead of a central authority like a bank or a government. Bitcoin still works like real money one person pays another person for goods and services however once Bitcoin is exchanged, the record of the transaction is publicly recorded onto a ledger known as a blockchain, which other Bitcoin users known as miners verify the transactions in the blockchain via Proof of Work. After a certain amount of transactions have been verified by a miner, they will receive newly minted bitcoins for their work and thus new bitcoins will be added into circulation, while the number of bitcoins in circulations are now in the multi-millions range, the maximum amount of bitcoins that can ever be created is capped at 21 million. The creation rate is automatically halved every few years as more bitcoins are added into circulation, whilst this system is modeled after gold, mining difficulty is always increasing and makes finding new bitcoins more rare as the number of available bitcoins reaches the 21 million cap. As bitcoin has matured as a cryptocurrency there has been more companies warming to the idea of using various bitcoin exchange facilities to gain exposure to the volatile bitcoin price while a few websites such as reddit WordPress and overstock have begun accepting bitcoins, most major retailers have yet to take the plunge into the cryptoverse whils other pioneers have decided to create their own bitcoin forks and have listed new projects on other cryptocurrency exchanges.
Visit info.binance.com for additional posts.
TOKENPAY/USD | TOKENPAY Coin | TOKENPAY Chart | TOKENPAY Price | Info

January 17, 2019 2:49 PM TokenPay was created with the fundamental desire to bridge modern-day financial institutions with the benefits of the Blockchain space. We are an open-sourced, decentralized, and self-verifying payment platform project with a passionate community following. At the onset, we aimed for TokenPay to have tailored banking services and the ability to support individual cryptocurrency projects while simultaneously addressing privacy regulations. With this mind, and as the first Blockchain project to achieve this, we closed a deal to acquire WEG AG Bank in Germany with the goal of providing international banking services to TokenPay and other cryptocurrency holders around the world. As Blockchain pioneers, we are constantly innovating to in this space, and we have a lot more to do. Our Mission: At TokenPay, we believe in secured and untraceable transactions and want to provide our users with the latest Blockchain-based user obfuscation and protection. From a high-level perspective, we achieve this by providing Tor-based IP obfuscation, Ring signature validation, and zero knowledge proof(s) (ZKP) that allow transactions to be authenticated, validated, and secured without ever revealing any sensitive user data. For an overview, check out our technology page here. With Tokenpay, businesses and individuals will be able to quickly and securely send and receive payments for goods and services around the world. We offer simple and easy to use integrations for merchant platforms, tailored banking services, and much more.
Browse info.binance.com for complete listings from this source.
LUNYR/USD | LUNYR Coin | LUNYR Chart | LUNYR Price | Info

January 17, 2019 2:48 PM Lunyr is an Ethereum-based knowledge sharing platform which rewards users with app tokens for peer-reviewing and contributing information. We aim to be the starting point of the internet for finding reliable, accurate information. Our long-term vision is to develop a knowledge base API that developers can use to create next generation decentralized applications in Artificial Intelligence, Virtual Reality, Augmented Reality, and more. LUN | Rating:B+ | Outlook: Positive
Visit info.binance.com for complete listings from this source.
QTUM/USD | QTUM Coin | QTUM Chart | QTUM Price | Info

January 17, 2019 2:47 PM Qtum is an open source Blockchain project that is developed by the Singapore-based Qtum Foundation. Qtum is a hybrid blockchain application platform. Qtum?s core technology combines a fork of bitcoin core, an Account Abstraction Layer allowing for multiple Virtual Machines including the Ethereum Virtual Machine (EVM) and Proof-of-Stake consensus aimed at tackling industry use cases. We believe this will allow Smart Contracts and Decentralized Applications to run on a familiar foundation while offering a robust environment for developers. The underlying technology uses an ?Account Abstract Layer?, which acts as a bridge between the EVM and the Unspent Transaction Output model of Bitcoin Core. There will be Oracles and Datafeed functionality, allowing developers to create Smart Contracts built around trusted sources of information.
Have a look at info.binance.com for more similar content.
GOLEM/USD | GOLEM Coin | GOLEM Chart | GOLEM Price | Info

January 17, 2019 2:43 PM Golem is a global, open source, decentralized supercomputer that anyone can access. It is made up of the combined power of users? machines, from PCs to entire data centers. Golem is capable of computing a wide variety of tasks, from CGI rendering, through machine learning to scientific computing. Golem?s limitations are only defined by our developer community?s creativity. Golem creates a decentralized sharing economy of computing power and supplies software developers with a flexible, reliable and cheap source of computing power. Golem enables users and applications (requestors) to rent out cycles of other users? (providers) machines. Any user ranging from a single PC owner to a large data center can share resources through Golem and get paid in GNT (Golem Network Tokens) by requestors. Golem utilizes an Ethereum-based transaction system to settle payments between providers, requestors and software developers. All computations take place in sandbox environments and are fully isolated from the host?s system. Software developers are in the center of Golem?s ecosystem: Our Application Registry and Transaction Framework enable anyone to deploy, distribute and monetize applications in the Golem network.
Browse info.binance.com to find more similar content.
Crypto Market Update: Consolidation Bitcoin (BTC) & Litecoin (LTC) Price

January 17, 2019 2:39 PM Cryptocurrency News & Your Guide to the Blockchain Economy From yesterday when the evaluation of the crypto market was at its highest around $211B we have seen a decrease in the market evaluation by 2.3 billion dollars. As you can see from the global chart the evaluation is inside a triangle like a pattern with a breakout looking like about to happen very soon. This triangle was created after the spike last Monday which retested the resistance from the descending channel as the market entered consolidation. Now that the evaluation has bounced off its support a short-term increase is expected potentially breaking out of the minor triangle and heading toward the descending channels resistance line again. Ultimately the wave structure is expected to head down so any upward move would be considered temporary.
Browse blockonomi.com for complete listings from this source.
Bitcoin Generator Scam: Fools Victims in to Parting With 0

January 17, 2019 2:37 PM Cryptocurrency News & Your Guide to the Blockchain Economy Although Bitcoin and other cryptocurrency scams are nothing new, it remains to be seen how scam artists are still able to successfully extort funds from unsuspecting victims in the most obvious of manners. In the latest scheme to be doing the rounds, a newly created ?Bitcoin Generator? has thus far managed to scam people out of the Bitcoin equivalent of $2,700, or 0.8 BTC. The Scam, which is located at the website domain ?bitcoin-generator-2018.bid?, was recently tested by cryptocurrency news platform CCN, to ensure that their suspicions were factual. The platform explains that those behind the scam claim that they have created a protocol that allows their system to effectively hack the Bitcoin blockchain. In doing so, they are able to obtain quantities of free Bitcoin, which they can then forward on to the user.
Check out blockonomi.com for more similar content.
Go to blockonomi.com

January 17, 2019 2:37 PM Cryptocurrency News & Your Guide to the Blockchain Economy After most of the major cryptos peaked in late 2017/early 2018, it has been a rough ride for crypto investors. Now bitcoin prices have sold down to the $6000 USD level, and there are numerous commentators calling the bottom of the bear market. No one knows for sure if this is it, but there are some factors that could drive bitcoin prices even lower over the rest of 2018. According to multiple credible reports, Mt. Gox is getting ready to return around 160,000 BTC to former investors. All that BTC is worth more than a billion USD at present market rates. The people who have been waiting for the return of their BTC may be in a hurry to cash some of their holdings out, which could create heavy selling pressure in the market.
See blockonomi.com for additional posts.
Chelan County PUD Proposes Higher Electricity Rates for Bitcoin Miners

January 17, 2019 2:36 PM Cryptocurrency News & Your Guide to the Blockchain Economy Washington?s Chelan County Public Utility District (PUD) has created a new electricity pricing structure proposal for Bitcoin miners in the county, supposedly meant to shift the cost of the increased demand on power to be passed to miners. The proposed rate will see an increase in the variable and the fixed costs being lumped together in a new electricity rate structure. According to a report on Washington based radio station KPQ, which quoted the Customer Utilities Rate Adviser for Chelan County PUD Lindsey Mohns, there isn?t much difference between the current rate and the proposed rate.
Visit blockonomi.com to find more similar content.
Time Aspect Of Bitcoin Transfers - How Long Do They Take | CaptainAltcoin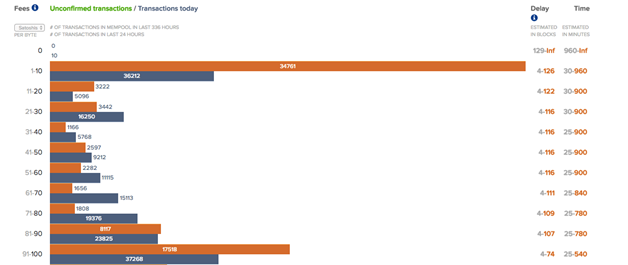 January 17, 2019 2:34 PM Or how long should my Bitcoin transaction take? The digital currency Bitcoin allows users around the world to make low-cost, peer-to-peer payments with a faster processing time than international bank transfers. But how fast are Bitcoin transactions? Simple answer would be that Bitcoin transfers from one wallet to another depend from transaction to transaction. When you make a payment using Bitcoin, your transaction needs to be confirmed by the Bitcoin network before the payment can be completed. First, your transaction goes into the ?unconfirmed transactions pool,? a list of all the pending Bitcoin transactions. From there, it is picked up by participants in the peer-to-peer Bitcoin network who then use their computing power to validate your transaction.
You may want to visit captainaltcoin.com for more similar content.
Bitcoin Diamond (BCD) - A Friendly BTC Hard Fork | CaptainAltcoin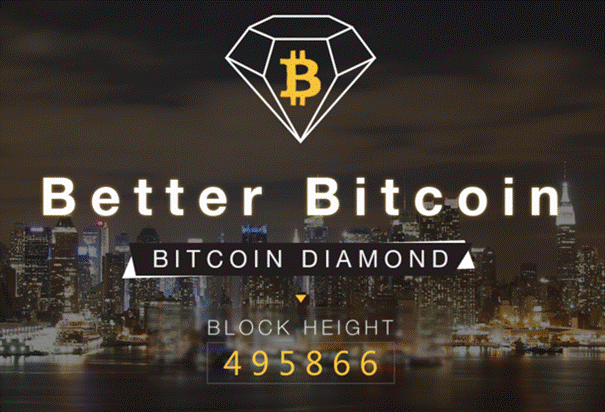 January 17, 2019 2:33 PM Bitcoin, the revolutionary cryptocurrency, had another Hard Fork. This was the third fork of Bitcoin, after success in the Bitcoin Cash, Bitcoin Gold. Here are some of the basic questions that usually arise when a fork is done: Bitcoin did another hard fork, and the coin created this time is Bitcoin Diamond and is dubbed as BCD. According to their official website, this new Bitcoin hard fork happened on 24th November 2017 at about 1:20 am Pacific Standard Time at block height 495866. It is a friendly fork. This means that it is not being done to compete with original Bitcoin. This new fork is done for reasons that I will explain further in this post.
Check out captainaltcoin.com for more from this source.
BitQuick Review Legit Place to Buy Bitcoins | CaptainAltcoin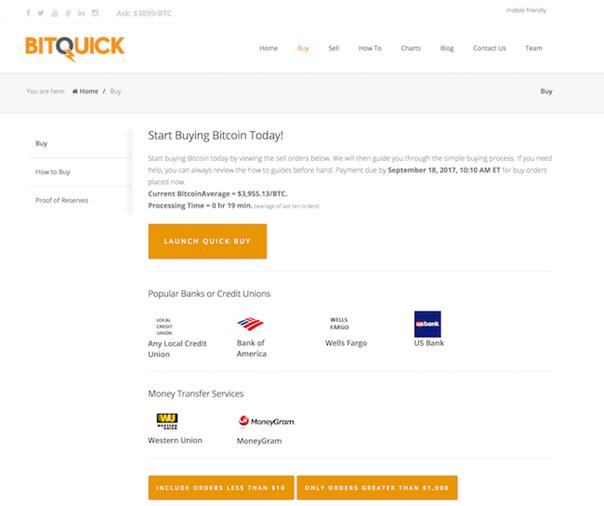 January 17, 2019 2:32 PM BitQuick is a global bitcoin exchange that provides unrivaled transparency and lets customers buy Bitcoins with cash via cash deposit. BitQuick was founded by Jad Mubaslat in 2013 and has carved out a strong niche in the global crypto scene. The company is based in Cincinnati, US, and operates as a global bitcoin exchange platform that provides full proof of reserves, including full disclosure of total bitcoin transactions and average selling prices. One of BitQuick?s primary objectives is to streamline the Bitcoin purchasing process, and it does this by enabling cash-to-bitcoin transactions. In its simplest form, BitQuick is a digital currency exchange used for buying and selling Bitcoins. The platform takes much of the confusion out of bitcoin trading by focusing on cash-only deposits. It essentially acts as a third-party escrow agent that links buyers and sellers, holding both Bitcoin and fiat currencies, while buyer and seller complete the necessary steps for a successful exchange.
Have a look at captainaltcoin.com for complete listings from this source.
Trade Instantly Amazon Gift Cards for Bitcoins | CaptainAltcoin


January 17, 2019 2:32 PM Believe it or not, I bought my first bitcoin using a certain amount of USD on my Amazon account. And I did not earn it, that was my friend?s birthday gift. Yeah, Amazon gift card! Before I thought I might do some web search, and search engines listed several sites that were selling bitcoins for real cash at that time: CoinGate, LocalBitCoins, UnoCoin, Cex etc. Then I learned there are some online services where one can exchange gift cards for bitcoins. Basically, I found seven: Gyft, FoldApp, Purse, Cryfter, eGifter, InstaGift, YesToBitcoins. And both Purse and eGifter are linked with Amazon, connecting buyers and sellers on one platform. Just by random selection I decided to trade on Purse, to change my gift card for my first bitcoins, which I want to show you step by step:
You may want to visit captainaltcoin.com for complete listings from this source.
What Is a Bitcoin Brain Wallet and How to Create One for Yourself | CaptainAltcoin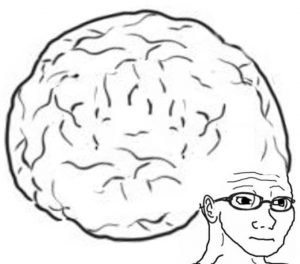 January 17, 2019 2:31 PM If you have trust issues with third-party services for securing your Bitcoins, perhaps it?s time you considered a more secure solution. Exchanges are vulnerable to attacks, fraud and other forms of illegal activity, smartphones can die, and you may lose your hardware wallets. For the ultra-paranoid and those who lose their sleep due to the safety of their Bitcoins, there?s only one storage option that?s impregnable to all known attack vectors ? the brainwallet. Bitcoin is a digital currency that?s not tied to a bank or government, but unlike a credit card or PayPal, it?s equally suited to the analogue world. It?s impossible to spend Bitcoin offline. However, it can be stored in the form of a paper wallet (by writing down your passphrase or key on a paper). If you take that approach one step further, by removing the paper, then you are left with a brainwallet. Brainwallets, as apparent from their name, refer to the concept of storing Bitcoins in one?s own mind by memorizing a mnemonic recovery phrase. A brainwallet is where a user remembers their mnemonic phrase/private key and never writes it down, and it?s the only Bitcoin wallet that?s 100% impervious to phishing or hardware failure. However, it?s important to note that in some cases, if a user forgets the mnemonic phrase or goes into a coma or dies without telling anyone, then the associated Bitcoins or crypto-coins are lost forever.
Visit captainaltcoin.com for more similar content.
Bakkt's Bitcoin Futures Trading Will Arrive on December 12

January 17, 2019 2:20 PM Cryptocurrency startup Bakkt, heralded by many as the gatekeeper to wider cryptocurrency adoption, has announced that it will bring its Bitcoin futures trading into operation from December 12, 2018, subject to regulatory approval. The news has been met with excitement, following much anticipation from the crypto community about when the operation would precisely begin. A notice released on October 22 reveals the launch date, with the listed details offering no surprises as far as the specifics of trading are concerned. ICE Futures U.S., Inc. will list the new Bakkt Bitcoin (USD) Daily Futures Contract for trading on Wednesday, December 12, 20181 . The Bakkt Bitcoin (USD) Daily Futures Contract is a physically-settled daily futures contract for bitcoin held in Bakkt LLC, ICE?s Digital Asset Warehouse, and will be cleared by ICE Clear US, Inc. Each futures contract calls for delivery of one bitcoin held in the Bakkt Digital Asset Warehouse, and will trade in U.S. dollar terms. One daily contract will be listed for trading each Exchange Business Day.
See www.investinblockchain.com for additional posts.
How to Buy Bitcoin with a Credit Card - CoinCentral

January 17, 2019 2:16 PM According to this LendEDU survey, one-fifth of crypto buyers are using credit cards. And the most popular coin, Bitcoin, is no exception. For those who don?t want to link their bank account to an exchange, buying bitcoin with a credit card can seem like a safe bet. So how do you purchase crypto with a credit card? Are there any downsides? Here?s what to expect once you?ve drawn your credit card from your wallet: A lengthy KYC process if you?re completely new to the platform. The process, of course, depends on the exchange. Generally, for a US citizen, your driver?s license should more than suffice. But just in case, it?s good to keep a scan of your passport ready. If the exchange can?t read your PDF or JPG file, be prepared to send it directly to their staff. If there is an issue, they?ll email you.
Browse coincentral.com for additional posts.
Bitcoin Is Not Only For Investing - You Can Have Fun Spending It Too!

January 17, 2019 2:13 PM When Satoshi revealed his infamous whitepaper back in 2008, he didn?t expect Bitcoin to earn the name of digital gold. That?s because bitcoin was never meant to be an investment vehicle, but a peer to peer version of electronic cash. It was meant to send money worldwide between two parties without the intervention of a financial authority. Things were meant to be bought with bitcoin and sold in bitcoin. It wasn?t destined to end up in the hands of fresh-faced investors HODLing their stash of coins. There are few advisers out there who would tell you to go spend your stash right now. But if you want to buck the trend and actually use it as a currency, here are seven of the coolest things you can buy right now.
Check out coincentral.com for additional posts.
Down 80 Percent, Is It Time to Buy into the Bitcoin Dip

January 17, 2019 2:13 PM At this time last year, Bitcoin was approaching its all-time high price. However, this year, its price is anything but appealing, down 80 percent since then. The currency has been constantly battered all year and has broken through every resistance level. After the $6,200 support level held for two months, it was breached mid-November and currently, Bitcoin is under $4,000. While a lot of investment has been wiped out, the downward spiral has presented new opportunities. For those that missed out on the 2017 price hike, this seems like the best opportunity to jump in. If Bitcoin hits its former levels, investors could make quite a fortune. However, the currency could also regress further, wiping out billions more.
Check out coincentral.com for complete listings from this source.
Allianz CEO Calls for Bitcoin Banning, Here's Why That Won t Happen

January 17, 2019 2:13 PM The year was 2009 and the world was just beginning to recover from the 2008 global financial crisis. The lead perpetrators of the crisis were the legacy financial institutions. People were losing faith in the banks, and the banks were shutting down. The world was in turmoil. It was during this chaos that Satoshi Nakamoto launched possibly the greatest invention since the internet: Bitcoin. The peer-to-peer currency was developed to give back to the people power over their currency. Bitcoin was controlled by mathematics and computer programming. For the first time, the government had no right to dictate the currency market.
See coincentral.com for complete listings from this source.
Aggregated knowledge base entries about Bitcoin (BTC) Titles not entered by Crypto.BI and are Copyright(C) their original authors.
---