Samsung Galaxy S10 ships with "secure storage backed by hardware, which houses your private keys for blockchain-enabled mobile services."
Celebrating a decade since the launch of the first Galaxy S, Samsung Electronics introduces a new line of premium smartphones: Galaxy S10. With four unique devices, the Galaxy S10 line is engineered to meet the distinct needs of today?s smartphone market, so consumers can do more of what they love. Each device delivers a next-generation experience in the categories consumers care about most: groundbreaking innovations in display, camera and performance. A testament to a decade of innovations, Galaxy S10 is designed for those who want a premium smartphone with powerful performance and sets the stage for the next generation of mobile experiences. For consumers looking for a supercharged device, Galaxy S10+ takes every spec ? from display, to camera, to performance ? to the next level. Galaxy S10e is built for those who want all the premium essentials in a compact package on a flat screen. Finally, Galaxy S10 5G is created for those who want more of everything and are ready for the fastest available speeds and the most powerful features. Featuring the all-new Dynamic AMOLED display, next-generation camera, and intelligent performance, the Galaxy S10 line offers consumers more choices and sets a new standard for the smartphone. This article was first found by us on February 20, 2019 11:41 PM. See news.samsung.com for additional posts.
Andreas M. Antonopoulos On Bitcoin Maximalism [Stephan Livera podcast]
Andreas M. Antonopoulos (best-selling author, speaker and bitcoin educator) joins me in this episode to talk about his views on Bitcoin Maximalism as contrasted with a multicoin view. Andreas and I disagree and present clashing visions. We also discuss other points such as whether Bitcoin challenges central banking more specifically, or banking generally. Episode Sponsor BUIDL Bootcamp: Facebook Twitter Pinterest Google+ This share was found by us on February 19, 2019 6:07 PM. You may want to visit stephanlivera.com for more.
Bitmain announces next generation 7nm ASIC chip for SHA256 mining, delivering breakthrough energy efficiency
HONG KONG, 18th February 2019 ? Bitmain Technologies Limited, today announced its next generation 7nm ASIC chip, BM1397, which achieves new feats in performance, chip area and energy efficiency for mining cryptocurrencies such as Bitcoin (BTC) and Bitcoin Cash (BCH), that use the SHA256 algorithm for their Proof of Work (PoW). The new BM1397 chip requires lower power and can offer an energy consumption to computing ratio as low as 30J/TH. This is a 28.6 percent improvement in power efficiency in comparison with Bitmain?s previous 7nm chip, the BM1391.  To achieve this, Bitmain?s engineering team has thoroughly customised the chip design to optimise its architecture, circuit and economics. The chip is made using TSMC?s 7nm FinFET process. This information was retrieved by us on February 18, 2019 4:04 PM. Have a look at blog.bitmain.com for additional posts.
Cops Raid Suspected Pot House, Find Cryptomining Operation Instead
Over the past several years, thermal imaging cameras have become a trusted tool in the war on drugs. That?s logical enough, right? The combination of aircraft and infrared is a great way to spot grow ops. A house that?s growing weed tends to stand out from its neighbors rather dramatically. Big red blotches raise eyebrows. So do high electricity bills. There are, of course, other things that check both those boxes. Australian police found that out recently when they stormed a suspected grow op and found a massive cryptomining setup. The home, owned by crypto enthusiast Rob Butvila, attracted police attention for a few other reasons. There was the solar array on the roof and security cameras monitoring the yard. There was even an exhaust fan, just like the ones cops often find at an actual grow op. This share was found by us on February 14, 2019 8:07 PM. See va.newsrepublic.net for more similar content.
General Motors Teams Up With Blockchain Startup To Combat Identity Fraud
The financing arm of General Motors, General Motors Financial, announced on Monday that it will be teaming up with Spring Labs, a blockchain startup to search for a solution to identity verification. Spring Labs, which boasts the likes of former Trump economic advisor Gary Cohn on their board of advisors, stated that GM is exploring an acquisition of a stake as well as other use cases. Notably, a GM Financial spokesperson declined to comment on the possibility of the of GM or the subsidiary becoming a shareholder of Spring Labs. ?We are actively exploring the development of auto finance and GM specific use cases, in addition to the identity verification products being developed.? This entry was retrieved by us on February 13, 2019 12:58 PM. See coinbeat.com for more.
Freenas, the operating system of choice for over 1 million servers around the world has released a Bitcoin full node plugin to their userbase.
Visit Twitter for Tweet content. This entry was first seen by us on February 11, 2019 9:27 PM. Browse twitter.com for more similar content.
SLP52 Jack Dorsey & Elizabeth Stark Bitcoin: Native Currency of the Internet
Jack Dorsey (CEO of Twitter & CEO of Square) & Elizabeth Stark (CEO of Lightning Labs) join me to talk about the vision of Bitcoin as native currency of the internet. Bitcoin?s principles, resilience, and being ?of the internet? are what make it special. In this special episode we discuss: Facebook Twitter Pinterest Google+ This post was retrieved by us on February 11, 2019 3:38 PM. Browse stephanlivera.com to find more similar content.
Forget Bakkt, Russia, ETFs, China and the rest. Is Generational Change the only irrefutable Bitcoin price catalyst
Alexander, who Co-Founded Wall Street?s Bitcoin Centre in 2013, revealed his moment of realisation while speaking to Australian crypto trader and educator Craig Cobb on the Trader Cobb Crypto Show. ?Four years ago now, I was working with some young kids in New York City? They needed to buy some kind of chips or something from China,? said Alexander. ?I was giving them some advice and looking at some plans and stuff and I said ok, you?re going to need to send this big wire over to China to pay for these goods and neither of these kids had a bank account. ?I explained to them what they?re going to need to do and they thought it was a joke, they couldn?t believe how contrived and difficult this process was when all they had known in their short financial experience? All they had known is Bitcoin and Bitcoin works, they trust it and it works and its normal to them.? This post was discovered by us on February 10, 2019 10:47 PM. You may want to visit micky.com.au for additional posts.
New Desktop Wallet for Ledger Only! Beta version now available.
Visit Twitter for Tweet content. This post was discovered by us on February 10, 2019 9:10 PM. You may want to visit twitter.com for more similar content.
AERGO in a Nutshell and Reviewing the Next Generation Enterprise focused Blockchain Solution
AERGO is an open blockchain platform and IT resource ecosystem that aims to support businesses and organizations to develop enterprise-grade applications on the blockchain without the challenges hindering the full adoption of blockchain technology by businesses. With AERGO, firms and organizations can utilize the distributed resource sharing nature of blockchain technology to conceptualize, design, build, and deploy business applications onto a private or public blockchain in the cloud. AERGO will provide a complete blockchain development platform featuring IT and software programming tools such as SQL and data security infrastructure. By enabling businesses to transfer data in a trustless manner, develop and deploy in-house business software on the blockchain, and share computing resources efficiently, AERGOaims to power the mass adoption of blockchain technology by businesses. This data was discovered by us on February 08, 2019 7:25 PM. You may want to visit coinscribble.com for more.
Bitcoin investors may be out $190 million after the only guy with the password dies, firm says
Imagine if your bank froze your savings account because the only person with the combination to the vault had died. Investors in a Canadian crypto-currency exchange are in a similar fix after the only person with the password to accounts valued at $190 million in U.S. dollars died unexpectedly in India in December, CoinDesk reported. Gerald Cotten, CEO and co-founder of QuadrigaCX, died of complications from Crohn?s disease Dec. 9 while traveling in India to set up an orphanage, the firm wrote Jan. 14 on Facebook. In a filing Thursday for creditor protection with the Supreme Court of Nova Scotia, Jennifer Robertson, Cotten?s widow, said his death left the company unable to access the bulk of its crypto-currency funds, CBC News reported. This share was retrieved by us on February 05, 2019 1:09 AM. Have a look at www.miamiherald.com for additional posts.
We are now in a situation where BTC is flawed and unable to change, this is certainly a setback. Knowing this and acknowledging reality it seems better to switch now when compared to continuing the masquerade trying to sell something to people which it is
Visit Twitter for Tweet content. This posting was found by us on February 04, 2019 3:56 PM. Check out twitter.com to find more similar content.
ETHA ICO (ERA) Ratings, Reviews, Info | CoinGecko
ETHA is the first blockchain-based remittance platform that will allow merchants and consumers to utilise their digital assets to send fiat money globally. This data was obtained by us on January 30, 2019 9:33 PM. You may want to visit www.coingecko.com for more similar content.
Blockchain: Use only in moderation
The recent rise and fall of the traditional ICO model revealed a trend: people are extremely eager to build on blockchain technology. Blockchain and cryptocurrency created the new Wild West of tech, with thousands of companies emerging within a very short amount of time. This frantic rush to adopt blockchain resulted in a plethora of applications built entirely on the blockchain. Unfortunately, that?s not such a good thing. Why? Well, if today you go use any of these solutions that have actually real working products, they?ll function wildly different to applications and websites that the average user is accustomed to interacting with. This information was first found by us on January 28, 2019 7:10 PM. Have a look at medium.com for more similar content.
Mysterium Network Golang Meetup - January 30 - 20:30 Golang interops: reincarnation of C++ library [EN] Tadas Valiukas / Golang engineer @ Mysterium
Meetup at new Visma office. All talks will be presented in English language. Food & drinks are provided by our sponsor UBER. Venue is provided by our sponsor Visma. Agenda 18:30. Free pizza && beer (free as beer) before presentations! Provided by our sponsor UBER. 19:00. Concurrency in hardware, in OS, and in Go [EN] Alexey Pavlenko / Senior Software Engineer @ UBER Concurrent programming is hard. People tend to make mistakes when more than one thread is involved, no matter what language is used. It?s hard to build and maintain a plausible model in one?s head, because our brains normally work differently. Sometimes I understand how it works and can spot a bug in a diff. I use several principles that I would like to share within this presentation. 20:30 Golang interops: reincarnation of C++ library [EN] Tadas Valiukas / Golang engineer @ Mysterium.network Go is an amazing language with a rich set of features out of the box. But sometimes you find yourself in situations, where the library you need so much is written in a different language. Here in Mysterium Network, we found ourselves in this situation with OpenVPN integration into our Go code base. In this presentation, Tadas Valiukas - one of Mysterium Network?s main contributors is going to share the long journey we took. We?ll be discussing the dragons we had to slay, the swamps we had to swim through and mountains we had to climb and what reward was waiting behind the rainbow. Contact us if you'd like to talk in upcoming meetups! Call [masked] (Povilas) if you'll face any problems reaching the place. This entry was discovered by us on January 27, 2019 9:24 PM. Have a look at www.meetup.com to find more similar content.
ELI5: Worldwide Asset eXchange and it's token economics (spoiler: it's not a gaming token)
Since there seems to still be a lot of misconception around WAX I have decided to try and write my very first ELI5, so here we go: WAX is an e-commerce platform running on its own blockchain, a variant of EOSIO tailored especially for its needs. It?s not a just a token trading on another blockchain or a dAPP running on Ethereum for that matter. (Ok, yes, technically something is right now, but I will come to that later) WAX is targeting the gaming market because it is used to trading and collecting virtual items that are nothing more than digital assets, but WAX is not a gaming blockchain in itself. WAX is not just about ?skins? either. Skins are one of many things that are traded on WAX. The WAX block-explorer currently lists 19 different categories, from digital items like games or top-up cards to physical objects like electronics or merchandise. Only one of these categories is limited to skins. This data was found by us on January 23, 2019 9:06 PM. You may want to visit medium.com to find more similar content.
Gaming Gurus Launching The Next Generation Of VR Based On Blockchain
VR is struggling with an adoption problem. In 2017, TechCrunch even went as far as declaring VR dead, reporting sluggish headset sales. While this may be a little harsh, it?s true that VR adoption isn?t moving at the pace some had hoped. In September last year, Mark Zuckerberg cautioned patience to Facebook investors waiting for a return on the company?s 2014 $3 billion investment in Oculus Rift. Some sources have pointed to a lack of content as being the main blocker to mainstream adoption. Quite logically, they point out that consumers won?t invest in headsets if there isn?t enough compelling content for them to justify it. This share was found by us on January 23, 2019 8:35 PM. Visit cryptodaily.co.uk to find more similar content.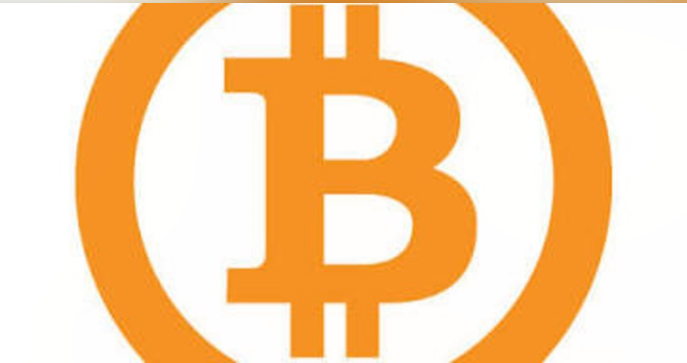 2018 Blockchain & Cryptocurrency Seminar | Emerald Mansion, San Antonio, Pasig, Metro Manila, Philippines
IF YOU BOUGHT $5 OF BITCOIN 7 YEARS AGO, YOU?D BE $4.4 MILLION RICHER... This 2018 Blockchain & Cryptocurrency Seminar (BCS) is a FREE 2-Hour event designed to give you the edge on cryptocurrencies. The aim of the event is to help you understand what cryptocurrency is and why it?s viewed as by investors, banks and governments as the gold rush of our time. By the end of the event, you?ll leave with the knowledge and opportunities to make your money work harder for you than ever before, while also ensuring that your assets are protected and future-proof. ?The Basics: what is cryptocurrency and more importantly, what is the technology behind it? This article was obtained by us on January 17, 2019 5:38 PM. Check out icoholder.com for more from this source.

Look Lateral ICO Rating, Reviews and Details | ICOholder Select widget Notification icon
As art enthusiasts, it is the values of the Renaissance that drive us: reason, exploration, science, innovation and disruption. Look Lateral?s mission continues the audacity of our Italian intellectual and artistic heritage: to enable global and open access to the art market. We are building a community-driven ecosystem to assure the quality, safety and accuracy of the art market. We combine the power of the latest generation of blockchain technology with a robust mechanism for provenance that radically improves the extant market pricing mechanisms and liquidity. Ours is a global venture supported by professionals in art, technology, and finance. We have experience and knowledge of the subtle interplays of art and its markets. This posting was discovered by us on January 17, 2019 5:33 PM. Have a look at icoholder.com for additional posts.
Can a Smart Key be generated without shaking the phone : Ethos
Modified on: Tue, 13 Nov, 2018 at 11:16 AM No. Multiple sources of entropy (randomness) are used when generating your SmartKey.  One of these sources is from the accelerometer in your phone. Shaking your phone generates data that is used in combination with the other sources of entropy to ensure your SmartKey will be random.  You can check the accelerometer of your phone by downloading one of the many apps the Android Play Store and Apple Appstore have to offer. Did you find it helpful? Yes No This publication was discovered by us on January 17, 2019 4:20 PM. You may want to visit support.ethos.io for additional posts.
Accelerated Plans - Blockgeeks
Entrepreneur, Blockchain Engineer "Ameer is a highly energetic, intelligent and critical thinker in the cryptocurrency and blockchain community. A high degree of exuberance exists in nascent and emerging markets, so it is always refreshing to have Ameer and Blockgeeks guide everyone on what is real. The Blockgeeks resources are easy, approachable and accurate; something I recommend often to my clients who are just diving in. Thanks Ameer and the Blockgeeks team!" Blockgeeks makes it so simple. Anytime someone asks me where to go to learn more about bitcoin, ethereum or anything blockchain, my answer is always Blockgeeks. The quality and affordability of their online training courses matched with the largest library of free, in-depth user guides, makes blockgeeks my most trusted source for blockchain education. This piece was first found by us on January 17, 2019 4:08 PM. You may want to visit courses.blockgeeks.com for additional posts.
Ethereum (ETH) Latest Update: Ethereum's New Serenity Protocol Will Reduce Cost of Operating Staking Nodes -ETH News Today - ETH/USD Price Today
Ethereum?s (ETH) new Serenity update, which is said to activate the network?s transition from a PoW (Proof-of-Work) consensus protocol to a PoS (Proof-of-Stake) consensus model, has generated plenty of hype and anticipation in 2018. Apart from tackling the issue of scalability, the new chain will drastically reduce the cost of running a staking node on Ethereum 2.0. This information was unveiled via a tweet on Nov. 20. In a rapidly declining digital asset market, news relating to technical updates to a number of the most popular networks out there has the tendency to enter the spotlight. We can recall on Oct. 31, that Vitalik Buterin, the co-founder of Ethereum (ETH), had a lot to say about the Ethereum 2.0 upgrade as well as the basic principle behind the new network. He did this during the Devcon4 conference held in Prague. This article was first seen by us on January 17, 2019 3:05 PM. Check out smartereum.com to find more similar content.
VIB/BTC | Buy Viberate | Binance
Translations by Google is provided for convenience and is not verified contextually. Please refer to original for accuracy. Notable movements in recent market activity are shown below. This data was found by us on January 17, 2019 2:48 PM. Check out www.binance.com for more from this source.
Bitcoin Generator Scam: Fools Victims in to Parting With 0.8 BTC
Cryptocurrency News & Your Guide to the Blockchain Economy Although Bitcoin and other cryptocurrency scams are nothing new, it remains to be seen how scam artists are still able to successfully extort funds from unsuspecting victims in the most obvious of manners. In the latest scheme to be doing the rounds, a newly created ?Bitcoin Generator? has thus far managed to scam people out of the Bitcoin equivalent of $2,700, or 0.8 BTC. The Scam, which is located at the website domain ?bitcoin-generator-2018.bid?, was recently tested by cryptocurrency news platform CCN, to ensure that their suspicions were factual. The platform explains that those behind the scam claim that they have created a protocol that allows their system to effectively hack the Bitcoin blockchain. In doing so, they are able to obtain quantities of free Bitcoin, which they can then forward on to the user. This entry was obtained by us on January 17, 2019 2:37 PM. You may want to visit blockonomi.com for complete listings from this source.
Techfugees Founder on Leveraging Blockchain to Help Refugees - CoinCentral
For all the flack blockchain and crypto get for being voodoo dark net money, many organizations are beginning to understand the potential for blockchain to provide pervasive social impact. One of the hot topics of discussion at the Blockchain for Social Impact conference was how blockchain will help alleviate the numerous maladies associated with the worldwide refugee problem. One of the leaders in this effort is Techfugees? CEO Josephine Goube. Techfugees is a global non-profit organization that coordinates the commitment of the tech community to displaced people needs.  Techfugees supports the build-up of technology-enabled solutions for displaced people around the world. Their goal is to empower displaced populations through access to rights, education, health, employment and social inclusion. This publication was discovered by us on January 17, 2019 2:16 PM. See coincentral.com to find more similar content.
Stellar price predictions 2019: Moderate returns but good development potential - USD / XLM price - Stellar Price Today | Smartereum
While the cryptocurrency market is bleeding in 2018 we see opportunities to get the select few gems at discounted prices. Stellar Lumens is one of those select few cryptocurrencies that we believe will outperform when cryptocurrencies recover. Stellar Lumens may be very bullish going into 2019. Our crypto team was driven by a strong desire to share the tremendous opportunity we saw in the cryptocurrency market as well as blockchain stocks. We didn?t want them to miss this opportunity to get involved but most importantly, we wanted to spare them the pains of investing in the 99% that will not survive as per the Tsaklanos 1/99 investing principle. This entry was first found by us on January 17, 2019 7:29 AM. Check out smartereum.com for more.
Ethereum Constantinople Hard Fork Delayed Due To Security Vulnerability
The long-awaited Ethereum hard fork upgrade ?Constantinople? was delayed yesterday after a sensitive security vulnerability was unearthed during one of the scheduled changes to the platform. ChainSecurity, a smart contract audit firm were responsible for discovering that the Ethereum Improvement Proposal (EIP) 1283 could give hackers a loophole in the code which would allow them to steal funds if implemented. During a conference call between ETH devs, client devs as well as other project leaders running the network it was decided to delay the anticipated hard fork at least for now, while the issue is assessed and resolved. This entry was first seen by us on January 16, 2019 9:48 PM. You may want to visit coinbeat.com for more from this source.
Ethereum Hard Fork Fanfare Diminished as Vulnerability is Discovered
The upcoming hard fork on the Ethereum network has been delayed after a vulnerability in the code was discovered which would make it possible for malicious actor to steal funds through manipulation of smart contract architecture. The upcoming Ethereum hard fork, which was supposed to happen today (January 16th) has been postponed at the eleventh hour, after a vulnerability in the code was discovered. This vulnerability, if exploited, would allow malicious actors to repeatedly siphon ETH out of a smart contract through a bug similar to that which led to the DAO hack. As Ethereum, eventually through the implementation of the Constantinople upgrade, will transition from a proof-of-work to proof-of-stake consensus model, a number of updates need to be implemented which will slowly bring about this transition. The update scheduled for this month was a step in this process, reducing the mining reward for Ethereum miners. This article was found by us on January 16, 2019 9:10 PM. See toshitimes.com for more similar content.
Aggregated knowledge base entries about ERA (ERA) Titles not entered by Crypto.BI and are Copyright(C) their original authors.
---
Send us news tips, suggestions or general comments by email: contact [at] crypto.bi