Why Ethereum Classic should Adopt Keccak256 for its Proof of Work Algorithm.
On 2019?01?05, Ethereum Classic (ETC) was 51% attacked. What this means is that attackers sent over 40,000 ETC to an exchange, traded it for Bitcoin, withdrew that Bitcoin, and then released a chain with more accumulated hashpower that gave them back the 40k ETC. This double-spend will forever live on in the Ethereum Classic blockchain as a battlescar and will not be forked out or reversed. Ethereum Classic Improvement Proposal 1049 is a response to this security breach. It argues for changing ETC?s proof of work algorithm from Ethash, to Keccak256. There are two main arguments made in the proposal, and that this article will be discussing in more detail: This data was obtained by us on January 09, 2019 5:30 PM. You may want to visit medium.com for more.
Ethereum Dev Team Implementing the New Prog-PoW Protocol
by Cryptocurrency and Blockchain News | Jan 8, 2019 | Cryptocurrency News | 0 comments Announced several days back on January 4th, Ethereum dev team has come close to a consensus on the matter of making the implementation of the so-called ?ProgPoW? protocol that should directly affect the way ASIC miners are validating blocks on Ethereum network. Using ASIC mining equipment for mining cryptocurrency, which is the case with Bitmain for instance, naturally raises the level of competitiveness among crypto miners as a product of the advantage ASIC miners bring with the type of the equipment they are using. This post was found by us on January 09, 2019 12:55 PM. You may want to visit satoshipress.net for more from this source.
The List of 17 Exchanges Supporting Ethereum Constantinople Hard Fork
According to the sources, the Ethereum Constantinople hard fork is set to happen between January 14-18th once block number 7080000 is mined. Currently, the date is not precisely set, but the sources suggest, that Constantinople will most likely activate on Wednesday, Jan 16th, probably around 7 am UTC with a block 7080000. The current average block time is around 15 seconds and today we are in a block number 7035939, so there are 44 061 blocks to go. The preliminary calculations show that there are around 5 days left until we reach the mentioned block (7035939/7080000). To make the hard fork ?buzz? more convenient we decided to gather all announcements of the exchanges supporting the Ethereum Constantinople hard fork in one place. We will update this list every day and we ask you to help us update it. If you would like to add more exchanges which we didn?t include ? leave a comment with the exchange and the link to the announcement. Here?s the list: This publication was first found by us on January 09, 2019 12:35 PM. See www.cryptovibes.com for complete listings from this source.
The Godfather of Ethereum, Yanislav Malahov, talks to Crypto Finder
We have one more interview for you by æternity?s Founder Yanislav Malahov This time he talked to Crypto Finder and explained more about his work with Vitalik Buterin: Powered by Discourse, best viewed with JavaScript enabled This information was obtained by us on January 09, 2019 12:15 PM. You may want to visit forum.aeternity.com for additional posts.
Ethereum Classic Targeted in Double Spend Attack Costing $1.1 Million
My Hacker News, latest news on hacking, cyber crime, ethical hacking, network security, web technologies, technology news, computer security, penetration testing, cyber security threats, zero-day vulnerabilities, information technologies, web application security, computer security training and certification, digital forensic investigations and incident response, cyber security online courses - Coinbase, the digital currency exchange has suspended all Ethereum Classic (ETC) transactions after a potential attack on its network. Coinbase is a major exchange in the cryptocurrency industry, responsible for introducing millions of Americans to cryptocurrency and remains one of the most popular crypto exchanges. This data was obtained by us on January 09, 2019 11:58 AM. Check out myhackernews.com to find more similar content.
Ethereum Classic Allegedly Faces 51% Attack - KOINPOST
Blockchain & Cryptocurrency News A tsunami of FUD (Fear, Uncertainty, Disorder) washed through the cryptocurrency and blockchain community as the original version of the Ethereum network, Ethereum Classic (ETC) came under attack. An unidentified perpetrator, allegedly for all intents and purposes, rolled back and altered transactions on the network. Some exchanges, in response, have halted transactions in the digital asset. On the other hand, others are requiring longer confirmation times to keep themselves away from being gamed while processing trades. On 8th Jan, the official Twitter handle for the $550 million ETC network warned of ?a possible chain reorganization or double spend attack.? Nevertheless, they noted that from what they can tell the ETC network is working normally. Notably, the handle tweeted again, urging cryptocurrency and digital asset exchanges to be careful while processing trades, just seven hours following the incident. This information was found by us on January 09, 2019 11:28 AM. See koinpost.com to find more similar content.
The 23rd Richest Man in the World Just Invested in the Upcoming Crypto Platform Bakkt
From a big league investment in the future of Bitcoin and cryptocurrency to the first bank to utilize XRP, here?s a look at some of the stories breaking in the world of crypto. The 23rd richest man in the world is investing in the Bitcoin and cryptocurrency platform Bakkt. Hong Kong billionaire Li Ka-shing invested in the upcoming cryptocurrency exchange, which is backed by the parent company of the New York Stock exchange, through his venture capital firm Horizons Ventures. According to the yearly billionaires list published by Forbes, Li Ka-shing is worth about $34.9 billion. Bakkt is pushing to launch physically-backed Bitcoin futures in the first quarter of this year, along with an institutional-grade regulated exchange, clearing and warehousing services for physical delivery and storage. This piece was first seen by us on January 09, 2019 11:13 AM. Browse dailyhodl.com for complete listings from this source.
Ethereum Latest Update: Ethereum (ETH) Markets Now Mimicking 2015 Bitcoin (BTC) Price Bottom Ethereum News Today ETH/USD Price Today
The past performance of any digital token is not a guarantee that the future results will turn out the same. However, when history repeats itself often, it becomes difficult to ignore what such price positions imply. This is easily the case with the Ethereum (ETH) price chart. The Ether price (Ethereum?s native cryptocurrency) is starting to mimic the structure of the Bitcoin price from 4 years ago. Ethereum (ETH) Price Today ? ETH / USD An analysis of the Ethereum price movement since September last year indicates that the price action of the second largest digital currency by market value has been mimicking the market structure of the Bitcoin (BTC) bear market bottom from 2015. In cryptocurrency technical analysis and trading, a situation where a similar or repetitive market structure is known as fractals, which actually similar to the patterns that are recurrent in art, mathematics and nature. This piece was retrieved by us on January 09, 2019 10:46 AM. Browse smartereum.com to find more similar content.
Cryptocurrency Ethereum Classic Software Remains Under Siege
To continue, please click the box below to let us know you're not a robot. Please make sure your browser supports JavaScript and cookies and that you are not blocking them from loading. For more information you can review our Terms of Service and Cookie Policy. For inquiries related to this message please contact our support team and provide the reference ID below. This share was first seen by us on January 09, 2019 7:21 AM. Browse www.bloomberg.com for more similar content.
The new Gitcoin grants system is your chance to contribute to Ethereum infrastructure development. Let's show the world that the Ethereum community isn't just all talk and ensure that all projects reach their funding goals.
Gitcoin Grants, powered by the EIP 1337 standard , are a fast, easy and secure way to provide recurring token contributions to your favorite OSS maintainers. Show your support. Peepeth is a social network promoting mindful engagement. -Features encourage thoughtful content while discouraging reactive and hateful po... Sigma Prime is developing a fully open-source Serenity (Ethereum 2.0) client called Lighthouse, using the Rust programming language. The focus... We are developing an open source ETH 2.0 client in Go. On top of that, we are developing a series of utilities in Go to interact with beacon c... This entry was first seen by us on January 09, 2019 7:09 AM. See gitcoin.co for additional posts.
Ethereum Classic Losses Top $1 Million after 51% Attack: Coinbase
Losses stemming from an ongoing 51 percent attack against Ethereum Classic have now breached the million-dollar barrier, according to updated figures published by cryptocurrency exchange Coinbase. CCN first reported yesterday that the 18th-largest cryptocurrency appeared to have become the latest blockchain network to succumb to a 51 percent attack, wherein a malicious miner accrues a majority of the network hashpower and uses it to rewrite recent blockchain data. At the time, Coinbase announced that it had identified multiple instances where the attacker exploited that majority hashrate to execute double spend attacks, which are generally directed against cryptocurrency exchanges (Coinbase said it was not targeted). This entry was obtained by us on January 09, 2019 3:32 AM. Check out www.ccn.com for complete listings from this source.
Introducing Ethereum Tab for Google Chrome - Streaming price, news, reddit integration, and ETH code checkin feeds with every new tab!
This share was discovered by us on January 09, 2019 3:20 AM. See chrome.google.com for more.
Insights on breakthroughs, challenges, expectations & goals facing Ethereum and blockchain technology as we roll into 2019.
Get insights about the year ahead in blockchain tech via developers, entrepreneurs, and creatives from around the ConsenSys Mesh. As we begin another year in blockchain technology?s development towards becoming a foundational pillar of global economies, it?s an ideal time to take a look back at learnings from the past 365 days and analyze how the still emerging industry surrounding blockchain tech can better itself going forward. While 2018 was a rollercoaster year for cryptocurrencies, volatility in the markets was outmatched only by expectations in regards to the impact of blockchain tech. But while the media hype cycle has rumbled on as it does, the technologists, developers, entrepreneurs, and professionals around the world who make up the blockchain industry have been achieving the small and steady inroads required for technology like Ethereum to succeed in a sustainable and substantive manner. This entry was obtained by us on January 09, 2019 12:39 AM. See media.consensys.net for complete listings from this source.
Ethereum Classic 51% Attack Fuels Ripple PoW Debate
On January 5, 2019, Ethereum Classic (ETC) fell victim to a 51% attack. At first, the attack went unnoticed for over 24 hours until Coinbase?s engineers noticed that 88,500 ETC (roughly $450,000) were falsely deposited on the OkEX crypto exchange. On 1/5/2019, Coinbase detected a deep chain reorganization of the Ethereum Classic blockchain that included a double spend. In order to protect customer funds, we immediately paused movements of these funds on the ETC blockchain. Read more here: https://t.co/vCx89dz44m ? Coinbase (@coinbase) January 7, 2019 As this news finally came to light, crypto enthusiasts everywhere took to Twitter and shared their opinions. This article was first seen by us on January 08, 2019 11:31 PM. Browse www.investinblockchain.com for more from this source.
Kicking off 2019 STRONG as Bitcoin rises above $4000, transaction fees drop, and Ethereum retains it's 80%+ gains and keeps on rising... - Global Cryptocurrency Press - The latest in bitcoin and cryptocurrency.
About Global Crypto Press Association Global Technology News Network. This isn't your typical story of a blockchain startup, in every way imaginable. The path usually taken clearly hasn?t led to enoug... This item was first seen by us on January 08, 2019 11:26 PM. Have a look at www.globalcryptopress.com for additional posts.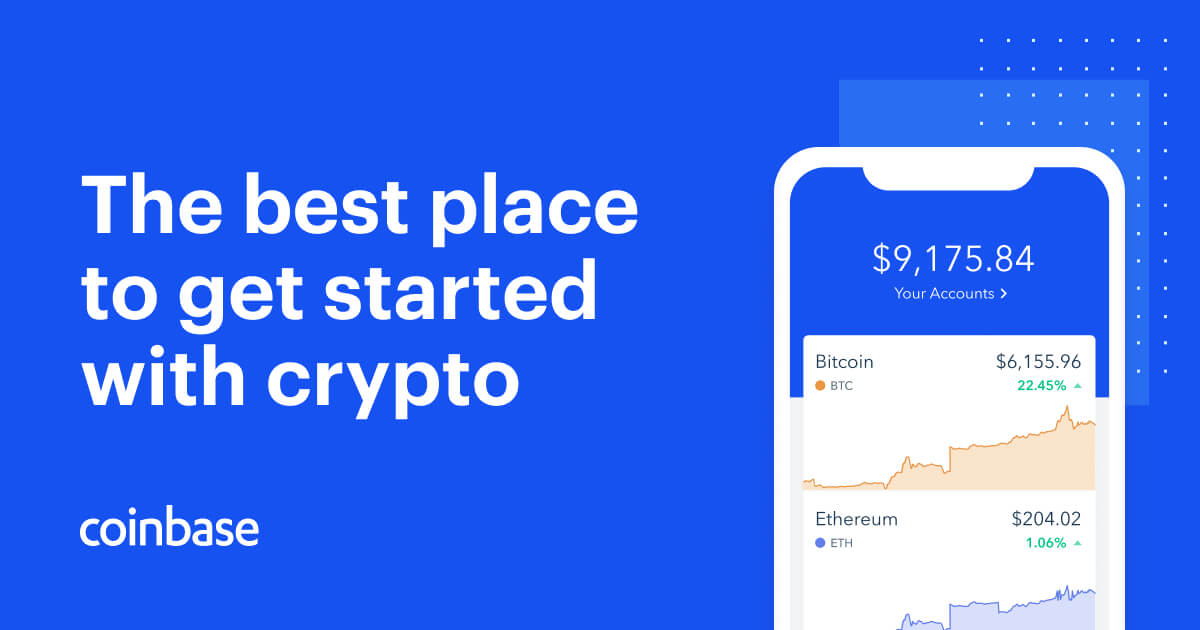 Bitcoin, Ethereum, and Litecoin Price - Coinbase
Invest in cryptocurrencies slowly over time by scheduling buys weekly or monthly. Profit from trading on price differences across cryptocurrencies. Deutsch English English - United States Espaņol Espaņol - Méjico Franįais bahasa Indonesia Italiano Nederlands Portuguęs Portuguęs - Brazil This publication was obtained by us on January 08, 2019 11:25 PM. You may want to visit www.coinbase.com for more similar content.
Thriller Coin Talk - Episode 12: Bitcoin Dropping!!! | Thriller Crypto - Bitcoin, Ethereum, Stellar Lumens, Blockchain News, Interviews, Cryptocurrency, Fintech, Investing, Traders, 101, Forex, Markets, Guide, Investors, Analysis and Crypto.
The World's Best Crypto Podcast covering Blockchain, Cryptocurrency, Ethereum, Stellar, Altcoins, Fintech and Digital Money. Thriller Crypto podcast exists where blockchain technology, innovation and the future collide. We create content for the next generation of developers, investors, and distributed ledger technology creators by informing them what's happening and important right now in the crypto space. We're crafting educational & entertaining stories about blockchain, crypto and the fintech world. We celebrate individuality with an insatiable drive to include everyone from all over the world. This entry was found by us on January 08, 2019 11:24 PM. Have a look at thrillerpodcast.simplecast.fm for more.
Why are Bitcoin, Ethereum and other coins dropping Facts and Sentiments now! - AMBCrypto
Bitcoin Cash [BCH] Technical Analysis: Bear picks up the pace taking over the market Ethereum Foundation announces $5 million grant to Parity Technologies Ethereum [ETH/USD] Technical Analysis: Bull and Bear to collide in the market again Bitcoin [BTC], Ethereum and Stellar Lumens supported debit card revealed Bitcoin [BTC/USD] Technical Analysis: The bulls have come to stay this time Ethereum Foundation announces $5 million grant to Parity Technologies Ethereum [ETH] Rinkeby Testnet hardfork will land on January 9, 2019, says core developer Ripple and XRP would develop explosively in the future, says Japanese lawmaker and ex-banker This posting was discovered by us on January 08, 2019 11:20 PM. Visit ambcrypto.com for more similar content.
Kraken | Buy, Sell and Margin Trade Bitcoin (BTC) and Ethereum (ETH) - Buy, Sell, & Trade Bitcoin
I agree to Kraken's Terms of Service and Privacy Notice. The best bitcoin exchange is needed for serious and professional bitcoin traders. Bitcoin security must be impeccable. Banking relationships must be sound and reliable. The trading engine must be fast. Order types must be advanced. And profits must be able to be multiplied with Bitcoin margin trading so you can leverage long bitcoin positions or short bitcoin positions. Fast funding and low fees Bitcoin dark pool 24/7/365 support Legally compliant Ranked #1 security Encrypted cold storage Leveraged trading up to 5x Shorting allowed Stop-loss orders Automate your strategy This publication was discovered by us on January 08, 2019 11:17 PM. Check out www.kraken.com for complete listings from this source.
Bitcoin and Ethereum made easy | Luno Youtube icon Medium icon Instagram icon
Buy Bitcoin or Ethereum in 40 different countries ?Luno is very simple, client-friendly and ergonomic, I like it!? - Claire S, Paris Sign up for a free Luno Wallet on web, iOS or Android and go through our easy verification process Select your preferred deposit method like bank or credit card and deposit money into your Luno Wallet Buy Bitcoin or Ethereum! We also make sure it?s stored safely, and easy to send to friends New to Bitcoin or Ethereum? Learn more on our Learning Portal People all over the world use Bitcoin to send money to friends and family or buy things online. It can be cheaper, faster and easier to use than ordinary money. This publication was found by us on January 08, 2019 11:17 PM. Browse www.luno.com for more similar content.
Trends in Ethereum Mining Michael Wuehler Medium
For the last month, I?ve been recording the hashing power of both the Ethereum (ETH) and the Ethereum Classic (ETC) networks. I?ve done this primarily out of curiosity for how the hashrate correlates to movements in price and trends in development activity against each chain. I also had a belief that, unlike the majority of other cryptotokens, the underlying value of Ethereum (ETH) correlates less with price and more with the development of the platform itself. I wanted data to see if my belief were true. The following chart covers the last month and the mining hashrate for each blockchain. There are clear and obvious visual trends. This post was found by us on January 08, 2019 11:09 PM. Browse medium.com for complete listings from this source.
Ethereum mining @ 1GH/s: 40 x GPUs = $5000+ per month
It has now been 14 days since I started my Ethereum journey, and how far I've come. I started out with a single 4-way GPU system that I turned into two PCs with seven graphics cards between them, and then into four systems with 12 graphics cards, and then it all went a little blurry... I'm now sitting with 12 systems spread out across 40 graphics cards, thanks to the biggest asset of them all: PCIe x1 to PCIe x16 risers. Without these, I would be stuck at closer to 20-25 graphics cards. There's a mix of NVIDIA and AMD in there, with a bunch of NVIDIA GeForce GTX 1060s because of their great power efficiency - mixed in with GTX 1070s, GTX 1080s, and GTX 1080 Ti cards. Spread throughout their own, and intertwined systems are also the cryptocurrency beasts: Radeon R9 Fury series cards, and the impossible to find Radeon RX 400 and RX 500 series cards. This data was obtained by us on January 08, 2019 11:09 PM. Have a look at www.tweaktown.com for additional posts.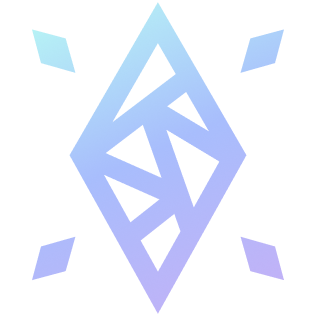 Bitcoin mining vs Ethereum mining, How does it differ - Ethereum Stack Exchange
Stack Exchange network consists of 174 Q&A communities including Stack Overflow, the largest, most trusted online community for developers to learn, share their knowledge, and build their careers. By using our site, you acknowledge that you have read and understand our Cookie Policy, Privacy Policy, and our Terms of Service. I have understood how Bitcoin mining is done and what exactly the miner solves during the mining process and adding a new block on bitcoin blockchain, I failed to get any information on what ethereum miners have to solve in order to mine ether and create a new block to be added to ethereum blockchain, please share a link or details if possible This publication was obtained by us on January 08, 2019 11:09 PM. Browse ethereum.stackexchange.com for more similar content.
Is Ethereum mining close to unprofitable | Chepicap
You will be logged out and redirected to the homepage Thank you for signing up! After confirming via email you can immediately use your account and comment on the Chepicap news items! Have fun! In response to Ethereum?s new update EIP 1234, Ethereum miners are thinking of boycotting Ethereum mining. Ethereum?s new update EIP 1234 reduces the block reward from 3 ETH to 2 ETH. With the drop in the value of Ethereum, speculations of an even bigger Ethereum dump and the reduced block rewards.. many miners are anxious.  Welp, 5 days later and all but the lowest electricity cost miners are priced out under EIP-1234. This is fun. This entry was obtained by us on January 08, 2019 11:09 PM. Have a look at www.chepicap.com for more from this source.
Ethereum falls after rumors of a powerful mining chip surface TechCrunch
Rumors of a new ASIC mining rig from Bitmain have driven Ethereum prices well below their one-week high of $585. An ASIC ? or Application-specific integrated circuit ? in the cryptocurrency world is a chip that designers create for the specific purpose of mining a single currency. Early Bitcoin ASICs, for example, drove adoption up and then, in some eyes, centralized Bitcoin mining in a few hands, thereby thwarting the decentralized ethos of die-hard cryptocurrency fans. According to a CNBC report, analyst Christopher Rolland visited China where he unearthed rumors of a new ASIC chip dedicated to Ethereum mining. This posting was found by us on January 08, 2019 11:09 PM. See techcrunch.com for more similar content.
What is Ethereum Mining the Basics of Ethereum Mining
Have you ever wondered what is Ethereum mining? It is one of the world?s biggest crypto currencies, and is used throughout the globe. If you have ever wondered what is Ethereum mining, just read the article below! Ethereum has quickly grown to become one of the leading crypto currencies in the world. It is a fantastic choice for people who are looking to make a safe investment. However, rather than buy the currency from an exchange, it?s highly recommended that you mine it yourself. Now, what is Ethereum mining? For a lot of people who don?t have any idea about this, Ethereum, like any other crypto currency, can be mined and stored in a digital wallet. Understanding what is Ethereum mining can give you a clearer idea about how to mine the currency, how to store it, and most importantly, how to use it. This publication was found by us on January 08, 2019 11:08 PM. Check out www.minerplaza.com for more similar content.
Profits Are Drying Up For Ethereum Miners picon-graphics icon arrow stem circle
Updated, 03/19/2018, 11:30am PT: Orriginal article incorrectly attributed NAND price as a factor for GPU pricing. As the price of Ethereum continued to drop week over week, the mining difficulty continued to rise. At this pace, mining profits are quickly thinning out. Last year, the price of Ethereum took off like a rocket and headed for the moon. At the beginning of the year, Ether coins traded for less than $10, and by the end of December, people were willing to shell out close to $1,000 per coin. The stratospheric rise in value also attracted a massive influx of cryptocurrency miners hoping to make a quick buck. This share was first found by us on January 08, 2019 11:08 PM. See www.tomshardware.com to find more similar content.
Ethereum Mining: il nuovo PoW ProgPoW anti-ASIC si far!
Nella giornata di ieri si č tenuto il consueto appuntamento fra i principali sviluppatori del team di Ethereum. Come ben saprete, Ethereum nelle prossime settimane eseguirā l?aggiornamento del protocollo al Fork Constantinople. QUI trovate tutte le novitā di questo Fork. Tuttavia, i dev non si fermano, ed hanno giā in mente alcune corpose novitā per il prossimo update: Instanbul. Il prossimo fork, infatti, dovrebbe avvenire nel corso dell?autunno 2019 ed introdurre altre migliorie. Mentre Constantinople introdurrā il taglio del reward per i blocchi, che passerā da 3 a 2 ETH per blocco, Instanbul porterā novitā sull?algoritmo di mining. Vediamo le novitā. This piece was found by us on January 08, 2019 11:08 PM. Visit www.cryptominando.it for more.
Ethereum Mining - Cryptocurrency Mining
Mining is the way that the ethereum network is able to keep all the information such as transactions and wallet balances in check. All the information on the blockchain is encoded into data blocks which are linked to other blocks, in a chain. For a fast network to exist all these blocks must be analyzed quickly so transactions can be confirmed as genuine by the network. But since there is no central authority which maintains the network they need miners to use their own computational power to validate the blocks for the network. Miners use their computers to run programs which attempt to solve very compicated math problems which are used to validate, and embed blocks. Mining uses a very large amount of computing power and in turn it also uses a lot of electricty, neither of which come free. So as an incentive, the network rewards those who mine. This posting was retrieved by us on January 08, 2019 11:08 PM. Browse cryptocurrencymining.ca for additional posts.
Ethereum Mining Wikia | FANDOM powered by Wikia
Obviously to get started you will require a minimum of 500$ might be cheaper if you already own some powerful GPUs because mostly just GPUs are used for mining Ethereum and other coins. There is also no need for fancy i7s or R7s, all you need is strong GPUs. A nice dry and relatively cold place,cheap electricity, some patience, and passion. So lets begin. As already stated we are gonna go with the most simple options so if you are an already experienced programmer or miner visit our forums for advanced techniques Why do I need a wallet? A wallet like a real life one is used to store the coins you mine. This item was found by us on January 08, 2019 11:08 PM. Browse ethereum-mining.wikia.com for more.
Aggregated knowledge base entries about Ethereum (ETH) Titles not entered by Crypto.BI and are Copyright(C) their original authors.
---
Send us news tips, suggestions or general comments by email: contact [at] crypto.bi