The Thirdening Approaches: How to Watch Ethereum's Fork as It Happens

January 15, 2019 12:47 PM The world?s third largest blockchain by total value, ethereum, is about to upgrade its code. Named Constantinople, the system-wide upgrade, or hard fork, is set to enact several tech improvements, most designed to increase usability and improve smart contract design, should users of the network decide to upgrade to the new software when it?s introduced this week. Already, excitement is gathering around the upgrade, with developers pointing to one particular update ? named EIP 1014 or Skinny CREATE2 ? as potentially paving way for new technical innovations. Still, statistics currently demonstrate that the adoption of Constantinople have been low to date. While developers say the metrics in question are not a fair representation of overall support, it?s worth keeping an eye that this doesn?t interfere with the upgrade. That?s because Constantinople is a kind of upgrade known as a hard fork. In such an upgrade, all nodes within the network, such as miners, exchanges, businesses and users storing full copies of the blockchain, have to update their software.
Visit www.coindesk.com for complete listings from this source.
Coinbase, Kraken and Huobi To Support Ethereum's (ETH) Constantinople Hard Fork

January 15, 2019 12:31 PM The Ethereum (ETH) Constantinople Hard Fork is meant to be triggered at block 7,080,000. Further checking Etherscan, we are currently at block 7,069,605 and in line with the projected dates of 14th to the 18th January as to when the software upgrade will occur. There is also an online countdown available for crypto enthusasits to follow here. Users of the three major exchanges of Coinbase, Kraken and Huobi can allay any fears as to whether they need to do anything with their ETH coins during the event. Huobi made the announcement about supporting the hard fork on the 11th of this month. The official statement from the exchange went on to request users to deposit their ETH into their Huobi accounts for the exchange to handle all technical requirements required.
Have a look at ethereumworldnews.com for more similar content.
ETC Funds Safe @ Grayscale Investments

January 15, 2019 12:18 PM Grayscale Investments, the organization behind the Ethereum Classic Investment Trust (ETCG), a financial product that tracks the price of Ethereum Classic (ETC), has recently told a ?few? investors that the funds in the product aren?t at risk. Grayscale reportedly responded to client emails that expressed concern over their investments, in light of the recent 51% attack on ETC. According to CoinDesk the firm responded to its investors through an email, that wasn?t sent to all those who put money in the fund. In the email, product development and research associate at Grayscale Matt Beck reportedly went into how 51% attacks work, and noted that the ETC Trust funds are ?not at direct risk of theft or double-spending.? He was quoted as saying:
Check out www.cryptoglobe.com to find more similar content.
Coinbase, Kraken Join Major Exchanges Supporting Ethereum Constantinople Hard Fork

January 15, 2019 11:35 AM Two major crypto platforms join the likes of Binance and Huobi in pledging to proactively monitor this week?s Ethereum update. Ethereum hard fork produces little worry for major exchanges Kraken and Coinbase Major United States cryptocurrency exchanges Coinbase and Kraken became the latest to confirm support for Ethereum?s (ETH) Constantinople hard fork, both announcing on Twitter, Jan. 14. The two major exchanges join Binance, Huobi and OKEx in pledging to monitor the event, which will trigger at Ethereum block height 7,080,000, expected this week. ?Coinbase intends to fully support the Constantinople Ethereum (ETH) upgrade,? staff wrote in the post, adding:
See cointelegraph.com for additional posts.
Market Weekly: Ethereum & Bitcoin Price Action Update [Jan 2019]

January 15, 2019 11:30 AM Disclaimer: This ideas presented in this article should not be taken for investment advice, and are simply the views and opinions of the author This report will be the first of the weekly collaborations between Eric Crown & MangoResearch. Eric is, by far, one of the few technical traders in the space that really knows what he?s doing. He has over 10 years of experience trading traditional markets and market-making for equities.  What we like about Eric the most is that he doesn?t simply trade technicals ? he trades the crowd psychology & behaviour derived from the technicals. We?re excited about this collaboration and will hope you enjoy & learn as much as I have from Eric.
Browse www.mangoresearch.co for more similar content.
Bittrex Has Launched a Cryptocurrency Over-the-Counter (OTC) Trading Desk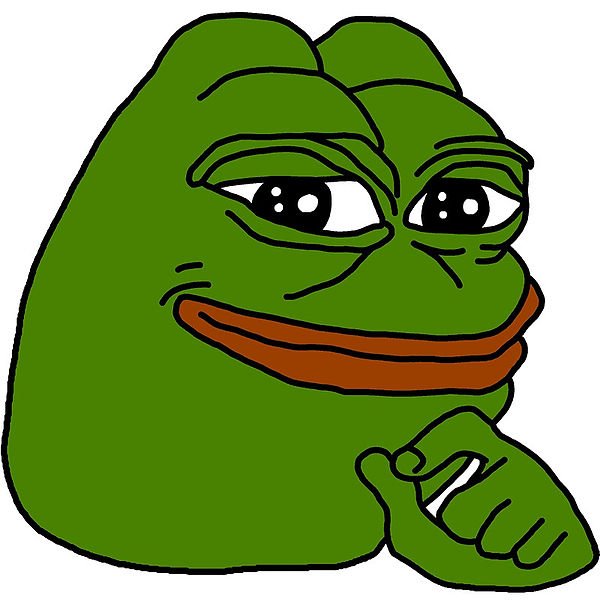 January 15, 2019 11:26 AM The crypto exchange of Bittrex has joined the ranks of platforms offering an OTC (Over the Counter) trading desk to cater for growing demand from its clients. Bittrex?s new service will be available to approved investors who will access quick and convenient trading of cryptocurrencies. Majority of the trades the OTC desk will cater for, will be valued at $250,000 or more. The new service will support the nearly 200 cryptocurrencies that are already being traded on the regular Bittrex platform. The OTC desk went live yesterday, Monday 15th January, at 6pm UTC. Bill Shihara, CEO of Bittrex, was optimistic about the availability of the new trading option for their clients.
Check out ethereumworldnews.com to find more similar content.
Ethereum (ETH) Daily Price Forecast January 15

January 15, 2019 10:48 AM Yesterday, January 14, the price of Ethereum was in a bullish trend zone. The crypto?s price fell to the low of $116.79 and commenced a bullish movement to the 12-day EMA and the 26-day EMA. Today, the crypto?s price is above the EMAs and it is ranging above the $131.85 price level. The crypto?s price is expected to rise because the price is in the bullish trend zone. Meanwhile, the stochastic is in the overbought region below the 80% range which indicates that Ethereum is in a bullish momentum and a buy signal. The MACD line and the signal line is above the zero line which indicates a buy signal.
Visit bitcoinexchangeguide.com for complete listings from this source.
ETC Comes Back - New Dev Team: ETC Labs Core

January 15, 2019 10:35 AM Crypto Briefing exists to advocate for the safe and responsible integration of blockchain and cryptocurrency into mainstream life. We believe. Our goal is to grow the crypto community - to help new converts understand the basics, and to share our research with experienced enthusiasts. Our ICO reviews are independent, unpaid, and unsponsored. Contact us: editor AT cryptobriefing.com. Crypto Briefing - ICO and Cryptocurrency Analysis, News, Features, Ratings and Reviews - Cryptocurrency News, Digital Asset Analysis, & Blockchain Updates What Is Monaco? Introduction to the Crypto.com MCO Token What Is Electroneum? Introduction to ETN Token
Check out cryptobriefing.com for complete listings from this source.
Top Tron (TRX) DApp Sees Volume Surge Overtakes Top Ethereum, EOS Apps

January 15, 2019 9:25 AM On Sunday, Tommy Mustache, a leading, self-proclaimed ?crypto addict,? took to his well-followed Twitter platform to discuss a pertinent industry happening ? the monumental run-up that a Tron-based decentralized application (DApp) underwent. The 24hr volume on TronBet today is 1.1B TRX or $25M. The 7 days vol. is $104M. None of the other DApps from EOS is even coming close in terms of transaction in dollars. EOS Dice has $8.1M in volume and it is their best performing DApps. Tronbet is the clear market leader. pic.twitter.com/eeak6q86gA ? Tommy Mustache (@tommyp408) January 14, 2019 Mustache, citing data from DApp Radar, revealed that the 24-hour volume of TronBet, a gaming/gambling application based on the popular blockchain network, had posted staggering transactional throughput. In fact, Mustache noted that the application had transacted 1.1 billion TRX, valued at $25 million at the time of his tweet?s publishing, in the previous 24 hours.
Visit ethereumworldnews.com for more.
Ethereum Classic Labs launch a new development team to focus on core ETC projects

January 15, 2019 8:21 AM Allow to send web push notifications to your desktop. The future of Ethereum Classic appeared to be bleak to some after the recent 51 percent attack on the network. However, the recent announcement of ETC shows that it is not taking a back seat, instead gearing up to move forward and concentrate on the upcoming projects. According to a blog posted on January 15, ETC Labs launched a development team to focus on core ETC projects known as ETC Labs Core. The team will be supporting the blockchain and will also be providing tools for decentralized application development, mining, and services. In 2019?s first quarter, the team will mainly be focusing on reviewing Ethereum?s (ETH) Constantinople hard fork which is scheduled for Jan. 16. This will be done before finalizing the Ethereum Classic Improvement Proposal 1045. It will introduce support for parts of Ethereum?s Byzantium and Constantinople upgrades on the Ethereum Classic network.
See bcfocus.com for additional posts.
Urbit Address Space, 'Azimuth', is live on Ethereum

January 15, 2019 6:06 AM The Urbit address space is now live on the Ethereum blockchain. We?re calling it ?Azimuth? and you can find it at 0x223c067f8cf28ae173ee5cafea60ca44c335fecb or azimuth.eth. Owners of Azimuth ?points? (galaxies, stars or planets) can use Bridge to manage them and view their balance now. Sometime in the next few days, owners of Azimuth points will be able to boot Arvo, the Urbit OS, from their Azimuth point and request access to one of our ?cities?: private communities for chat and discussion. These new cities use Landscape, a brand new UI for using Urbit in the browser. This means you can boot a deterministic OS from an identity you own, join a totally independent, decentralized and self-governing network and run a clean, simple UI. Pretty exciting. Is it ready for ordinary users? Definitely not.
Have a look at urbit.org for more.
ETC Labs Introduces Dedicated Team to Focus on Core Ethereum Classic Projects

January 15, 2019 4:29 AM Latest news About Crypto Currency Ethereum Classic Labs incubator has launched a new Ethereum Classic (ETC) development team ETC Labs Core. The company has unveiled this in a blog post published Jan. 14. According to the announcement, the new team will be working on core ETC projects, supporting the coin?s blockchain and providing tools for decentralized application development, mining, and services. In the first quarter of 2019 the team will purportedly focus on reviewing Ethereum?s (ETH) Constantinople hard fork, which is set to happen around Jan. 16. This will be done prior to finalizing the Ethereum Classic Improvement Proposal 1045, which will introduce support for some parts of Ethereum?s Byzantium and Constantinople upgrades on the ETC network.
See cryptonews24x7.net for complete listings from this source.
Gauging Community Expectations and Developer Readiness as Ethereum's Constantinople Launch Date Approaches

January 15, 2019 4:15 AM Difficulty bomb delay, mining reward decrease, ETH price change ? What else is to be expected by the community ahead of the Constantinople fork? Difficulty bomb delay, mining reward decrease, ETH price change ? What else is to be expected by the community ahead of the Constantinople fork? Perspectives from analysts, investors and developers The next attempt to implement the Ethereum (ETH) hard fork is expected to come in the interval from Jan. 14 to Jan. 18 ? or according to Afri Schoedon, the release manager for the Parity Ethereum client, Jan. 16. At that point, the 7,080,000 block will be extracted, and the Constantinople upgrade will be activated.
You may want to visit cointelegraph.com to find more similar content.
Imagine getting paid for bootleg recording a live concert through Ethereum blockchain

January 15, 2019 2:59 AM Earl Potts is one of a new breed of concert goers. He?s there for the show, for sure. But he?s also there to make art???and a lot of money???as a Bootlegger, using his iPhone and Patreon?s latest breakthrough service. A few years ago, Earl would have been thrown out of a concert for doing what he does. But now, he?s the key to liberating bands from the treadmill of having literally to sing for their supper. Decades ago, musicians could dream of getting a hit on the radio, selling records and reaping the royalties. Then came mp3s and streaming services, which promised even less friction for selling songs. But things didn?t turn out well for musicians, who saw music revenues drop by two-thirds since their peak in 1999. Since then, the music industry flipped from groups playing concerts in order to promote record sales to groups peddling CDs and t-shirts at concerts. Ticket sales became their only real money-maker.
Visit medium.com for additional posts.
Sudden Fee Spike on Ethereum Classic Raises Fears of More Exchange Attacks

January 15, 2019 1:06 AM A sudden surge in transaction fees on the ethereum classic blockchain has some developers speculating whether cryptocurrency exchanges could be at risk of attack, a development that follows last week?s 51% attack in which more than $200,000 was stolen from at least one exchange. Over the last 24 hours, average transaction fees on the blockchain rose to $6.10, up nearly 800 percent from $0.71 the day prior, the largest spike in transaction costs in the history of the blockchain according to data source BitInfoCharts. As such, ethereum classic miners made as much as 844 ETC (or roughly $3,600) verifying transaction blocks Sunday, an unusual occurrence for the network that continues to run the original software instance of the ethereum project.
You may want to visit www.coindesk.com for additional posts.
Bullish Ethereum Price Momentum may Push Value Toward $140

January 14, 2019 11:27 PM It has been brewing for some time now, but there is finally some positive cryptocurrency market momentum to take note of. Such an uptrend might not last long this time around either, thus one has to enjoy it while it does. In the case of Ethereum, double-digit percentage gains can be noted already, indicating the popular token might overtake XRP in terms of market cap once again. Many people have speculated there would be an Ethereum price bull run prior to the upcoming Constantinople hard fork. Although some argued such a run already took place last week, it seems that may have only been the beginning of what is yet to come. The past few hours have shown Ethereum can easily turn pretty bullish, although it required a Bitcoin price surge prior to anything significant materializing.
See nulltx.com for more similar content.
Stablecoin Issuer TrustToken Adds Feature to Ease Wallet Management - on Ethereum

January 14, 2019 10:13 PM
Browse archive.fo for more.
Ethereum's Constantinople Plus More Ethereum Forks: What To Expect

January 14, 2019 9:39 PM It?s January 2019, and the popular cryptocurrency blockchain, Ethereum will implement a hardfork which has been dubbed Constantinople by ETH founder Vitalic Buterin will take place on the popular crypto blockchain. The hardfork has already seen support from major key exchanges such as the likes of Binance, Houbi and many others. Ethereum Classic Vision will be a new currency coming from the Ethereum hardfork, leveraging the best of Ethereum Classic (ETC) and ETH. Individual miners will have the benefit of profits as mining costs will be reduced because simple hardware could be used to mine. Also notable is the fact that every HODler will receive 3 ETCV coins for every ETH in their private wallets.
Have a look at coinbeat.com for complete listings from this source.
Ethereum State Rent Proof of Concept -- Adrian Sutton, Pantheon Dev

January 14, 2019 9:25 PM I?ve had the opportunity to do some proof of concept development of the Ethereum state-rent proposal that Alexey Akhunov has been leading on the Pantheon code base. The proposal evolved as the work continued so the actual implementation is now a lot simpler than described in that PDF. Note that the aim is to explore what it takes to implement the proposal, not to create production ready code.  The current work is all available on on my state-rent branch. The easiest way to begin exploring the changes required to implement state-rent in Pantheon is to start with the hard forks required which translate to new ProtocolSpecs in Pantheon which are defined in MainnetProtocolSpecs. Ultimately there should be four hard forks:
See www.symphonious.net for more.
Aggregated knowledge base entries about Ethereum (ETH) Titles not entered by Crypto.BI and are Copyright(C) their original authors.
---