Ethereum Constantinople is Enabled with Geth 1.8.20 Released Trybe
A Cryptocurrency and Blockchain Knowledge Sharing Network A milestone has been reached for Ethereum at the latest core development call, with agreement reached to enable the Constantinople update. Developers have decided that any further delays will only create more problems. Geth 1.8.20 has been released on GitHub which sets the hard coded fork block number of 7080000. This means Constantinople will activate somewhere between 14 and 18 January 2019 when that block number is reached. Geth stands for Go Ethereum , which is the the command line interface for running a full ethereum node. These upgrades will change block reward issuance, code execution and data storage. Geth 1.8.20 lays the ground work for the long awaited proof of stake and scalability solutions to be enabled in future releases.  This item was found by us on January 08, 2019 9:08 PM. Check out trybe.one for more.
New ERC-1450 Standard for Digital Stock Certificates on Ethereum Announced - The Tokenist close close
Equity crowdfunding platform StartEngine has just announced a new token standard on Ethereum for creating digital stock certificates. SEC-registered entities will be able to enact the new standard, thus opening up a much-needed option for compliant tokenized securities. After roaring success at the first StartEngine Summit, the crowdfunding platform is now rolling out a new release for the burgeoning tokenized security space: the ERC1450 standard. The CEO of StartEngine, Howard Marks, broke the news earlier today. Moving existing assets onto blockchain-based systems remains one of the most pressing questions in the space today. Real estate and other financial securities alone account for trillions of dollars worth of value. However, all securities are heavily regulated by the SEC, thus making it so that each transaction of securities requires a registered broker-dealer as an intermediary. So this begs the question: how can blockchain best reconcile regulation with transparent decentralization? This post was obtained by us on January 08, 2019 9:01 PM. Visit thetokenist.io for more similar content.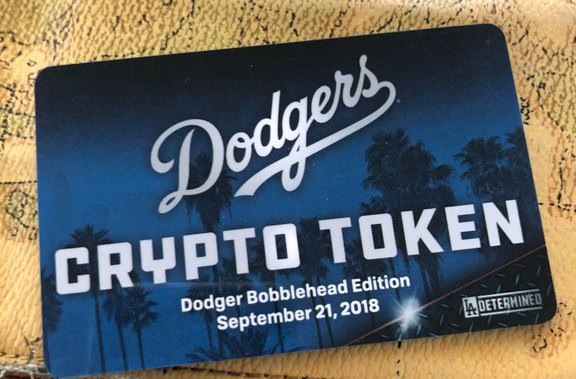 Dodgers Gives Out Thousands of Tokenized Baseball Cards and Ethereum Wallets
A major league sports team with millions of fans, which has won six World Series titles and 22 National League pennants, has given out on Friday 40,000 ethereum wallets which contain tokenized baseball cards. They say: ?Traditional collectibles are limited, coveted, and valuable. Crypto Bobbleheads may not be physical, but they exhibit these same qualities because of the blockchain. The blockchain guarantees true digital ownership: each Crypto Bobblehead is provably unique and part of a set of just 40,000 in existence and will never be minted again.? The crypto baseball website informs fans to keep the private key secure and secret, like a pin. Not all, however, heeded this advice. An etherean who attended the event says: This entry was discovered by us on January 08, 2019 8:59 PM. You may want to visit www.trustnodes.com for more from this source.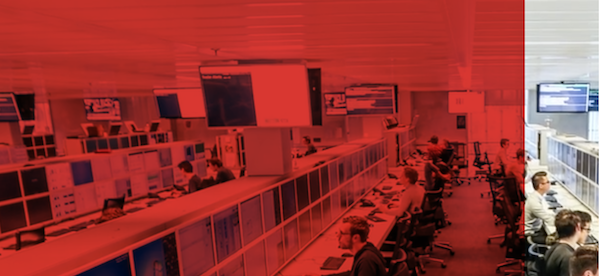 Europe's Biggest ETF Trader Starts Market Making on Ethereum and Bitcoin ETNs
The biggest exchange-traded funds (ETF) trader in Europe, handling some $700 billion in ETF trading last year, is buying and selling ethereum and bitcoin ETN listed in Sweden?s Nasdaq by XBT Provider. Flow Traders NV, the Amsterdam based high frequency trader (HFT), has become the world?s first to publicly reveal they are trading crypto ETNs, which are pretty much identical to ETFs. Launched by XBT Provider in 2015 for bitcoin and in 2017 for ethereum, COINXBT:SS and COINETH:SS remain the only products of their kind in being effectively a stock anyone can buy, even from pension funds, that tracks the price of bitcoin and ethereum. This item was retrieved by us on January 08, 2019 8:58 PM. See www.trustnodes.com for complete listings from this source.
Swiss Bank to ICO on Ethereum
A regulated Swiss bank, Dukascopy, announced this Thursday they are to utilize ethereum?s public blockchain for an Initial Coin Offering (ICO) pending regulatory approval by the Swiss Financial Market Supervisory Authority. The Swiss online bank says they will issue 20 billion Dukascoins with the aim of expanding their mobile banking operations. They say anyone who signs up for a Mobile Current Account and/or their banking app Connect 911 messenger, will receive 5 Dukascoins for free. Anyone who refers them receives 5, while the bank itself keeps 10 Dukascoins. Bank customers will then be able to freely transfer these tokens, just as they do with any other tokens. The bank itself will also provide an exchange of sorts for people who want to buy or sell the Dukascoins. This data was first found by us on January 08, 2019 8:57 PM. Visit www.trustnodes.com for more similar content.
Bank of America, Visa, Looking for Ethereum Developers to Build New Payment Systems
Bank of America is seemingly further integrating blockchain technology into their system, with the global giant looking to develop ?a brand new Card Account and ?Real-Time? Settlement system on the new Payments as a Service (PaaS) Platform.? They?re looking for a Java developer with ?hands on experience developing Blockchain / Distributed Ledger Technology? and familiarity with ?Ethereum ? Frontier/Solidity and IBM Hyperledger/Fabric.? Exact project details remain unclear, but it may be the case Bank of America is perhaps looking to tokenize dollars, turning them into digital currency you can move around without any trusted intermediary. This post was retrieved by us on January 08, 2019 8:57 PM. Browse www.trustnodes.com for additional posts.
OmiseGo Becomes the First Ethereum Unicorn With a Market Cap of $1 Billion
OmiseGo, which made the news for finishing their ICO literally before it even started, now gets another honorary title for being the first ethereum based token to reach a market cap of $1 billion, making it a unicorn. The token has been in a bull run, rising from $1 to $10 this month, while doubling in only two weeks, with its volume standing at $170 million, much of it in dollars and Chinese Yuan. The token found fuel after its lead developer, Joseph Poon, published Plasma in collaboration with Vitalik Buterin, Ethereum?s inventor. So presenting a protocol that operates sort of like the Lightning Network, considerably increasing transaction capacity for projects, like OmiseGo, which is working on a decentralized exchange. This article was found by us on January 08, 2019 8:57 PM. Browse www.trustnodes.com for more.

Ethereum Days Destroyed Spike, Digix Moves Half a Million Eth, 54,000 Sent to Gemini
465,134, worth about $134 million, have moved today for a fee of just 29 cent as a DGD token holders vote passes, giving Digix the green-light to liquidate $20 million worth of eth. That translates to about ?70,000, with the new Digix multisig now having ?395,000. We tracked the rest and ended up at Gemini. Digix has stated the eth will be liquidated in trenches to avoid any potential front-running. A representative from Digix Global publicly said: ?All of the ETH will be sold via OTC market makers, and will not be done in one full tranche so as to prevent us from being front runned.? They further add: This publication was discovered by us on January 08, 2019 8:56 PM. See www.trustnodes.com for additional posts.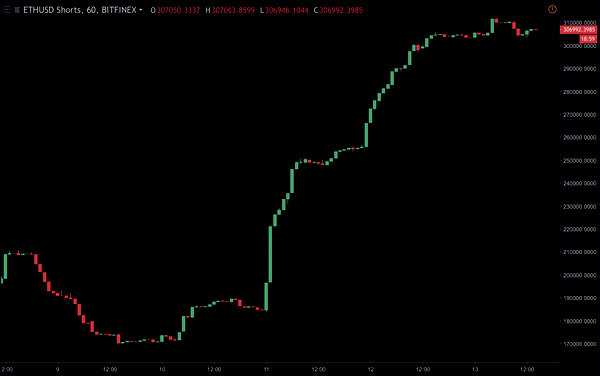 Ethereum Short-Selling Spikes to All Time High
Ethereum shorts have almost doubled in the past two days from about 160,000 eth to now ?307,000, some ?27,000 above its previous all time high on September 18th. Back then, ethereum shorts fell from ?280,000 to just ?100,000 on September 22nd. To then go on and triple in just three weeks. That?s close to a reverse mirror of ethereum?s price action. It fell between September 17th-18th to a local bottom, with shorts so reaching the then all-time high (ATH). Price then rose up to September 22nd, with shorts so closing. Then there was some sideways movement until this Thursday when eth suddenly fell, so sending shorts spiking to all time high. This entry was discovered by us on January 08, 2019 8:55 PM. You may want to visit www.trustnodes.com for more from this source.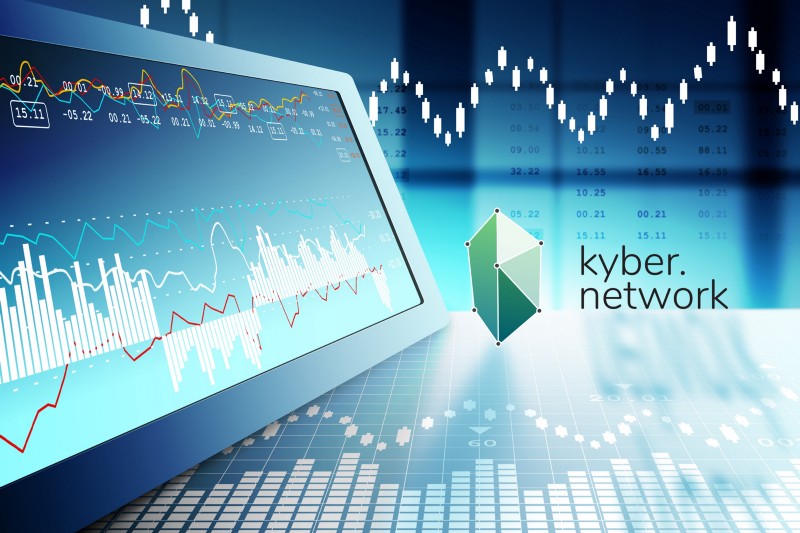 Kyber ICO Raises $50 Million for an Ethereum Decentralized Exchange
KyberNetwork, a Singaporean based start-up, has reached its cap of 200,000 eth, currently worth around $50 million, in an ICO that began yesterday and finished a few hours ago today (16 September 2017). 21,309 unique addresses participated with each requiring white-listing through a KYC process. While contributions were limited to just 3.60 eth (~$1,000) for the first day. As the cap was not reached, it proceeded to the second day, which contained no contribution limits. Leading to a race of sorts and network congestion as investors raced to get in, with the highest amount invested being 800 eth, currently worth $200,000. This publication was first seen by us on January 08, 2019 8:54 PM. Check out www.trustnodes.com for complete listings from this source.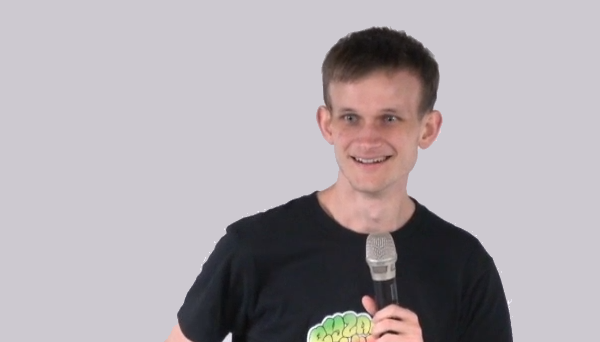 Vitalik Buterin Lays Roadmap for Ethereum Visa Levels Quadratic Sharding
?The ethereum killer is ethereum, the ethereum of China is ethereum, the ethereum of Taiwan is ethereum? 2.0.? That was the opening statement of Vitalik Buterin, Ethereum?s inventor, at BeyondBlock in Taipei where he laid out a plan to reach Visa levels scalability within the next 3-5 years. The main problems facing ethereum are privacy, safety and scalability, he said. With privacy being 3/4th solved, according to Buterin who was wearing a Byzantium t-shirt, referring to the latest ethereum hardfork. That upgrade introduced some fairly fancy new cryptographic algorithms, Buterin says, including zero-knowledge proofs and ring signatures which don?t solve the privacy problem on their own but can give coders tools to build solutions. This information was first found by us on January 08, 2019 8:54 PM. Check out www.trustnodes.com for more.
Ethereum s Subreddit Has More Users Online Than Bitcoin s
For the first time ever, ethereum?s public forum, ethtrader ? dedicated to price and trading discussion about eth as well as relevant news ? has surpassed bitcoin?s main public forum, r/bitcoin. At the time of writing, r/ethtrader has 801 active users online, while r/bitcoin has 762, a significant statistic that may potentially indicate a shift in attitude is currently happening in the digital currency space. The main reason is probably because bitcoin is mired in a never ending ?debate? regarding its scalability which has led to considerable in-fighting with its two main public forums, r/bitcoin and r/btc, often descending into name-calling and demeaning statements. This share was first seen by us on January 08, 2019 8:53 PM. Visit www.trustnodes.com for complete listings from this source.
Google's Founder Says We Are in a "Technology Renaissance," Ethereum a Factor in the "Boom of Computing"
Sergey Brin, co-founder of one of the most successful company on earth, stated a boom in computing has led to an era he calls ?technology renaissance.? In a letter to investors, Brin said: ?Every month, there are stunning new applications and transformative new techniques. In this sense, we are truly in a technology renaissance, an exciting time where we can see applications across nearly every segment of modern society.? Ethereum has partly contributed, he said, by driving demand for better GPU processors, which in turn have allowed for more powerful machine learning. ?There are several factors at play in this boom of computing,? Brin said before citing Moore?s Law to further add: This piece was first seen by us on January 08, 2019 8:51 PM. See www.trustnodes.com for more similar content.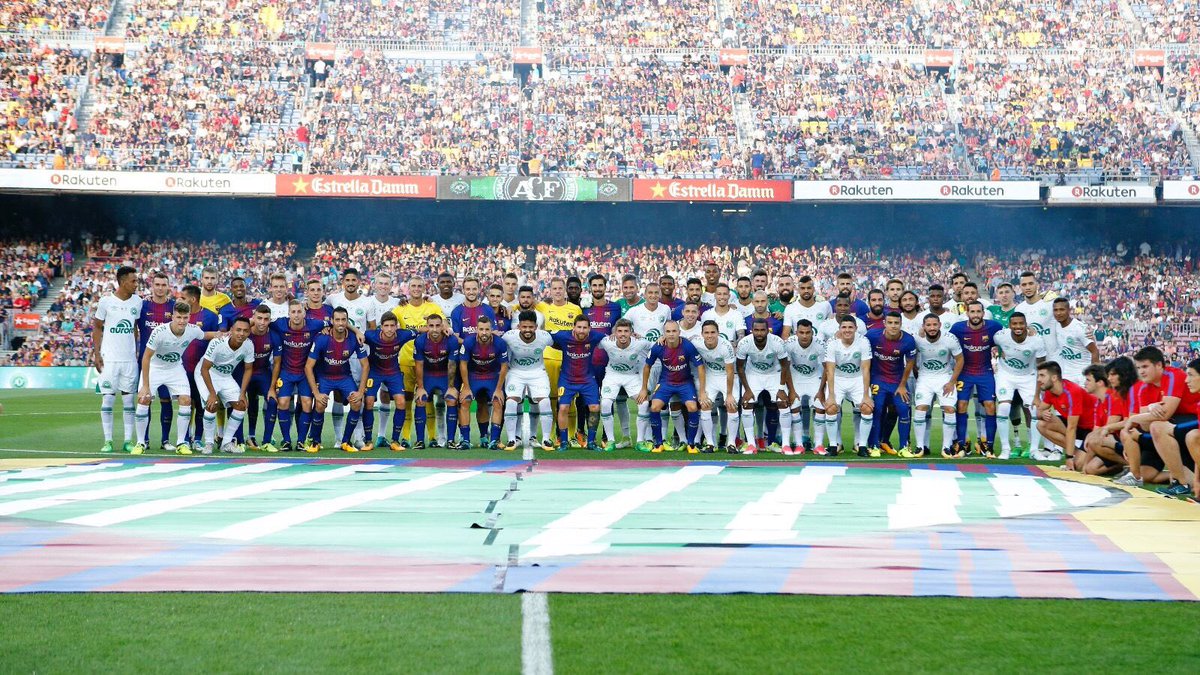 Luis Suarez Excited About Ethereum Based Prediction Market Stox
The world famous footballer Luis Suarez, who plays for Barcelona as a striker and for Uruguay?s national football team, tweeted about eth and Stox to his ten million followers today, stating: A brief overview of his twitter suggests this is the first time he has declared himself as a fan of ethereum generally and Stox in particular. However, it is unclear whether he own any eth or whether he took part in the Stox ICO which raised 148,000 eth, currently worth around $48 million, on August the 3rd. Those investors have seen some considerable gains, with Stox?s market cap nearly doubling to $77 million, seeing a price rise of around 8% today. This article was discovered by us on January 08, 2019 8:51 PM. Check out www.trustnodes.com for additional posts.
Global Banks and Industry Giants to Launch an Ethereum Based Commodities Trading Platform
Fifteen international companies have launched a joint venture to digitize commodities trading through an ethereum based blockchain platform called komgo SA. ?The potential that distributed ledger technologies (DLT) have in transforming the commodities sector is clear as evidenced with the success of the Easy Trading Connect experiments? said Toon Leijtens, Chief Technology Officer of komgo SA. Easy Trading Connect was a prototype by commodity trader Louis Dreyfus, Societe Generale and a number of others which found blockchain tech can reduce processing times from hours to minutes. In a video describing the project at a high level view, they say commodities trading, like oil or grain, has not changed in centuries. This piece was first found by us on January 08, 2019 8:51 PM. Visit www.trustnodes.com for more.
Are Bitcoin and Ethereum at a Tipping Point
Bitcoin was trending yesterday on Google Searches with the currency being in the top five words Americans were looking for, attracting more than 200,000 enquiries. Ethereum was not far behind, ranked around the 16th. This is the first time a digital currency has made it to Google trends, a place usually reserved for the latest blockbuster movie, hottest song, or a nationwide political event. As such, is Bitcoin and Ethereum now at a tipping point? The level of interest both currencies have been attracting in the past two months has been the highest ever. Ethereum has increased in market cap from $1 billion to $17 billion, overtaking Twitter. Bitcoin has doubled in price, rising to an astonishing current trading price of $2,240. This share was first seen by us on January 08, 2019 8:50 PM. See www.trustnodes.com to find more similar content.
Ticketmaster Acquires an Ethereum Based Tokenized Interactive Tickets Platform, But is Any of it Real
A primary ticket outlet that sells millions of tickets a year bought out a little known start-up for an undisclosed amount. Justin Burleigh, Chief Product Officer at Ticketmaster, said: ?Ticketmaster is constantly exploring emerging technologies, and there aren?t many that have the unique possibilities of blockchain.? While Sandy Khaund, Founder and CEO of the acquired start-up, Upgraded, said in a statement: ?Upgraded leverages Blockchain to maximize trust for ticket holders, give control and flexibility to content owners, and data to teams and performers. We?re proud of what we?ve built and are looking forward to working with the incredible team at Ticketmaster to help us scale.? This item was retrieved by us on January 08, 2019 8:50 PM. See www.trustnodes.com for more similar content.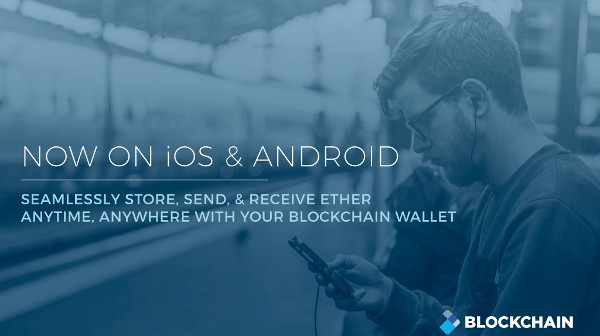 Ethereum Added to Blockchain.info
The biggest online crypto wallet has, for the first time since it was launched back in 2011, added another currency besides bitcoin, ethereum. ?We?re excited to announce that as of today, our users can seamlessly store, send, and receive ether on both iOS and Android,? the company said. They are somewhat fully integrating eth, but you can not send them to a smart contract and you can not send eth based tokens. They say: ?If you receive any of these tokens to your Blockchain wallet you will not be able to send them or see the balance of the tokens while logged into your wallet. Since you have complete control over your funds you are able to export the private key for your ethereum address and import it into any other ethereum wallet that supports ERC20 tokens.? This entry was retrieved by us on January 08, 2019 8:50 PM. Have a look at www.trustnodes.com for more.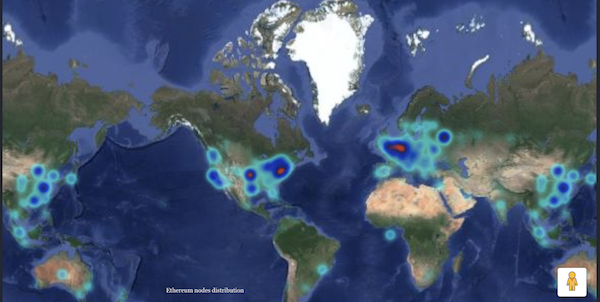 Ethereum Nodes Are "Much More Decentralized" Than Bitcoin Says New Study
A new comparative peer-revieed study on the levels of decentralization in bitcoin and ethereum finds that ?the full node distribution for Ethereum is much more decentralized.? The Cornell team, including Adem Efe Gencer, Soumya Basu, Ittay Eyal, Robbert van Renesse, and Emin Gün Sirer, further finds ethereum has fairer variance, facilitating smaller miners. Thus potentially incentivizing a higher level of miner decentralization. Studying node distribution through ping latency, measuring how long a node would take to respond to a ?command,? the study finds: ?Only 13% of Ethereum latencies are under 100ms, while Bitcoin has a surprisingly high 46%. Additionally, the estimated peer-to-peer latency between Ethereum nodes is 26.7% higher than Bitcoin on average. This piece was retrieved by us on January 08, 2019 8:49 PM. See www.trustnodes.com for complete listings from this source.
Coinbase s GDAX to Refund Ethereum Flash Crash Traders
In an unprecedented move, GDAX will pay out of its own company pockets to ?affected customers who had margin calls or stop loss orders executed?? on June the 21st when ethereum flash crashed to ten cent. GDAX stated that ?all trades this week were executed properly,? but, some of their customers did not receive the quality of service GDAX strives to provide, they said. Therefore: ?We will establish a process to credit customer accounts which experienced a margin call or stop loss order executed on the GDAX ETH-USD order book as a direct result of the rapid price movement at 12.30pm PT on June 21, 2017.? This posting was obtained by us on January 08, 2019 8:48 PM. Browse www.trustnodes.com for more.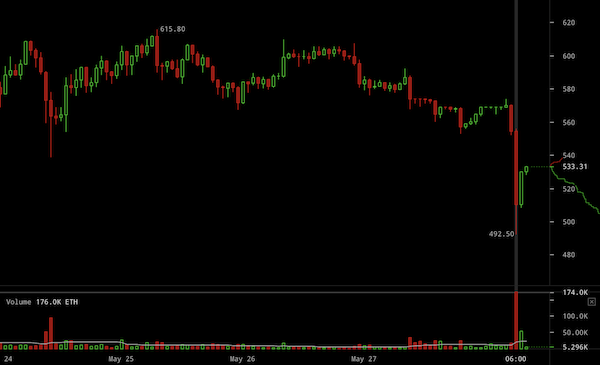 EOS Crashing Ethereum, 300,000 Eth Sold Just as Binance Lists EOS/USDT
Ethereum tanked this morning London time within one brutal hour at around six o?clock primarily on one exchange, the unregulated, bank-blockaded Bitfinex. An incredible trading volume of some 180,000 eth exchanged hands within that one hour on Bitfinex, up from around 20,000 an hour before hand. That?s compared to somewhat usual trading volumes of around 20,000 eth on OKex and Gdax, suggesting clearly someone sold a lot of eth on Bitfinex. On that same exchange, just before hand there were walls too, endless walls as far as traders are concerned, with a 20,000 bearwhale taken down then another one popping up until they may have lost patience and perhaps market sold. This entry was found by us on January 08, 2019 8:47 PM. Browse www.trustnodes.com to find more similar content.
Ripple Briefly Overtakes Ethereum on SWIFT Rumors
Ripple briefly took second position in market cap earlier today before ethereum re-gained it, with just $400 million currently standing between the two. This unexpected competition for second place comes just a day or so after Bitcoin Cash rose some 30% in expectation of a chain-split hardfork. Thus no one was paying attention to Ripple, except Japan. An exchange there tops XRP?s trading volumes, with the exchange itself handling far more Ripple volumes than for any other crypto. We could not find any recent Ripple news from Japan, with the only thing of relevance appearing to be a comment made in September by Yoshitaka Kitao CEO of a financial company with a $5 billion market cap, SBI Group. Kitao said: This entry was found by us on January 08, 2019 8:46 PM. Browse www.trustnodes.com for more similar content.
"Something Revolutionary is Happening" with Bitcoin and Ethereum Says David Sacks of "PayPal Mafia"
Bitcoin has achieved what PayPal couldn?t says David Sacks, a former COO of PayPal who invested in many web 2.0 companies, including Facebook, Uber, SpaceX and others. Making him an influential investor in Silicon Valley, alongside Peter Thiel, who now serves in the Trump administration, and Reid Hoffman of Linkedin. Giving them the nickname of PayPal mafia due to striking rich early on with PayPal, then investing in many companies that became very successful. ?Bitcoin is fulfilling PayPal?s original vision to create ?the new world currency.? We actually had T-shirts printed in 1999 with that mission statement,? Sacks says before explaining they tried to create a database of money at PayPal, but failed. However, bitcoin and other digital currencies like ethereum have succeeded in doing so through a decentralized blockchain based network. This post was discovered by us on January 08, 2019 8:46 PM. You may want to visit www.trustnodes.com for more.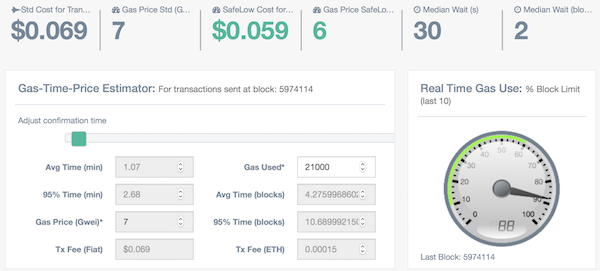 Ethereum's Network Congestion Clears, Fees Fall to Seven Cent
It?s as if by click of fingers, ethereum?s network congestion has suddenly disappeared, with transaction fees back to pennies at the time of writing. The ?airdrops? of random tokens that appear to have no project have gone, at least for now, with the top gas users back to a more normal distribution. It appears a Chinese exchange has finally changed their listing rules. In an announcement today, they say: ?The listing rule of FCoin GPM adopts the mechanism of ?The cumulative deposit number ranking?. After July 5th, 2018, we will count the top 10 of the ?The cumulative deposit number ranking? at 0:00 each day, and obtaining listing qualification on the second day. The duration of this listing rule is subject to future announcements. This publication was retrieved by us on January 08, 2019 8:45 PM. See www.trustnodes.com to find more similar content.
Ethereum's Inventor, Vitalik Buterin, Meets Putin
Vitalik Buterin has met Russia?s President Vladimir Putin at the St Petersburg International Economic Forum which started on the 1st of June and is to run until today. The two held a brief discussion yesterday, according to Buterin, who publicly said ?it was a brief conversation at the end of a private CEO meeting,? without providing any further details regarding what was discussed. According to a very rough translation, Russia?s Press Secretary stated that Putin briefly communicated with Vitalik Buterin, Ethereum?s founder, who spoke about potentially using blockchain technology in the Russian Federation. This publication was obtained by us on January 08, 2019 8:44 PM. Check out www.trustnodes.com for more.
Why Has South Korea Fallen in Love with Ethereum
South Korea, a country of around 50 million residents with a GDP of $2 trillion, seems to have taken a disproportionate interest in ethereum with their main exchange, Bithub, handling more volume than Coinbase?s GDAX. Korean exchanges are handling around $30 million in eth/fiat volumes, twice as much as both GDAX and Kraken combined, leading many to wonder why they have shown so much interest. The answer is probably due to a combination of factors. The main reason may be because South Korea is big in gaming with a number of reports suggesting that Sony representatives have mentioned ethereum at some of the biggest gaming conferences. This information was first seen by us on January 08, 2019 8:44 PM. Browse www.trustnodes.com for more from this source.
Royal Dutch Shell and Other Energy Giants Join Forces to Launch Ethereum Blockchain Initiative
Ten energy companies spanning continents have joined forces to explore the use of blockchain technology in the energy sector including Royal Dutch Shell, Centrica, Tokyo Electric Power Co (Tepco), Elia, Engie, SP Group, Statoil ASA, Stedin, TWL (Technical Works Ludwigshafen AG) and Sempra Energy. They have joined the Energy Web Foundation (EWF), founded by the Rocky Mountain Institute, an independent, nonprofit organization focused on driving the efficient and restorative use of resources, and Grid Singularity, a blockchain technology company specializing in energy sector applications. Grid Singularity is co-founded by Gavin Wood and Jutta Steiner, both well known ethereum developers, and describes itself as ?building integrative blockchain solutions for distributed energy markets with Parity tech on ethereum.? According to a press release: This entry was first found by us on January 08, 2019 8:44 PM. You may want to visit www.trustnodes.com for complete listings from this source.
The Ethereum Computer to Debut, The Universal Sharing Network is Coming
It took more than a year, but the Ethereum Computer is finally here, to be debuted at Devcon on November 4th by Simon Jentzsch, founder and CTO of Slock.it, according to a press release. Following two years of research and development, the Universal Sharing Network (USN) is to be revealed, with the aim of ?rewriting the rules on how objects are shared and enabling any individual or business to monetize their home, appliances or office buildings.? Jentzsch is to demonstrate a prototype of the Slock.it application which allows individuals and businesses to rent, sell or share any smart object through Slock.it software built on top of ethereum?s public blockchain. This posting was first seen by us on January 08, 2019 8:43 PM. You may want to visit www.trustnodes.com for more.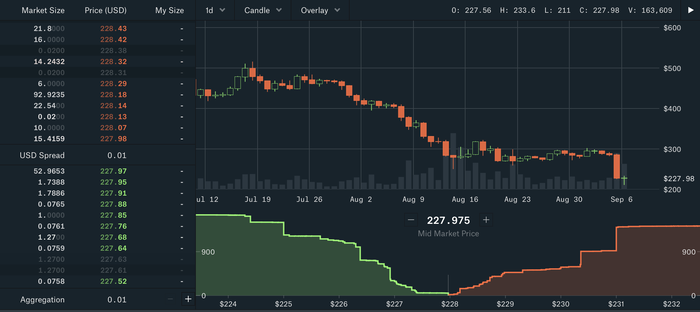 Ethereum, Bitcoin Volumes Spike in Capitulation
Ethereum?s trading volumes have risen to $2.8 billion during the past 24 hours, the highest level we have seen in a very long time. For bitcoin, they?re at nearly $7 billion. That?s compared to about $1.4 billion for eth just the day before and roughly $4 billion for bitcoin during the same time period. Tether?s trading volumes have reached an all time high of almost $5 billion, some 25% of all global crypto trading volumes at $20 billion. Suggesting much of this is traders doing trading. Only three cryptos are now worth more than $10 billion, with Bitcoin Cash dropping out. Tether may well overtake Litecoin. If we exclude it, only 8 cryptos have a market cap over $2 billion, down from about 28 at its height in January. This share was discovered by us on January 08, 2019 8:43 PM. Visit www.trustnodes.com for more from this source.
Bitcoin and Ethereum Make it to the Top Trending Google Words
For the first time ever, bitcoin and ethereum are featured in the top trending words for Google searches following weeks of significant price increases for both digital currencies, with bitcoin doubling this year, while ethereum is up some 17x. Bitcoin saw some 200,000 searches yesterday, according to Google trends, as the currency goes mainstream with its awareness now probably at a household level across America and Europe. Its price has increased from less than $1,000 to more than $2,000 this year, reaching a market cap of $36 billion, higher than the market cap of all digital currencies combined just one month ago. This publication was found by us on January 08, 2019 8:42 PM. See www.trustnodes.com for additional posts.
Aggregated knowledge base entries about Ethereum (ETH) Titles not entered by Crypto.BI and are Copyright(C) their original authors.
---
Send us news tips, suggestions or general comments by email: contact [at] crypto.bi