CFTC ethereum questions show fundamental lack of understanding

January 14, 2019 8:21 PM Connecting buyers and sellers of financial technology globally By Alex Hamilton | 14 January 2019 A request for input from the Commodities Futures Trading Commission (CFTC), seeking to improve its understanding of the ethereum blockchain, has demonstrated a ?fundamental? lack of knowledge at the regulator. ?It seems to not have a very good understanding of ethereum overall,? says John Quarnstrom, founder of ethereum options firm Inveth. ?Some of the questions posed didn?t necessarily seem like the CTFC has someone internally who understands the technology, even at a fundamental level.? ?I?m always happy when people want to learn, but once I read the questions, they just didn?t make sense,? adds Nicholas Fett, CEO and founder of Daxia, a tokenized derivatives platform. ?I?ve presented to the CFTC, I know tons of people who build on ethereum and have presented to the CFTC, and yet it asked some simple questions.?
Have a look at www.bobsguide.com to find more similar content.
Ethereum's Constantinople is Here

January 14, 2019 8:05 PM The run-up to Ethereum?s fifth planned system-wide upgrade, Constantinople is finally here, late but it?s arrived. Expected to go live on Wednesday, Jan. 16, 2019 Constantinople is a type of upgrade known as a hard fork???which means it needs to be unilaterally installed across all nodes in the network to function as intended. Elegantly perhaps Etheruem is planning this in 4 distinct stages. While in 2019 Ethereum certainly doesn?t look like a valid candidate to become the backbone of the new internet, at least sharing and scalability is on the way with Ethereum 2.0. The Ethereum road-map looks long a laundry list of what public blockchains need to do in order to be scalable.
Visit medium.com to find more similar content.
Google reportedly blacklists Ethereum as a Google Ad keyword, startup claims

January 14, 2019 7:06 PM
See messari.io for more.
Bitcoin, Ripple, Ethereum, Bitcoin Cash, EOS, Stellar, Litecoin, Tron, Bitcoin SV, Cardano: Price Analysis, Jan

January 14, 2019 6:55 PM With some institutional players signalling diametrically opposite stances on crypto, we turn to the charts to see what the market?s next move will be. With some institutional players signalling diametrically opposite stances on crypto, we turn to the charts to see what the market?s next move will be The views and opinions expressed here are solely those of the author and do not necessarily reflect the views of Cointelegraph.com. Every investment and trading move involves risk, you should conduct your own research when making a decision. The market data is provided by the HitBTC exchange. After the two years of price-centric action in the cryptocurrency industry, 2019 might shift the focus towards the fundamentals. Until the community puts an emphasis on the foundational aspects of crypto, we believe that a sustained recovery is unlikely.
Browse cointelegraph.com for additional posts.
Moloch: Ethereum's confounding new DAO is pay to play, but the rules aren't clear

January 14, 2019 5:59 PM By Ben Munster Ethereum?3 min read?Jan 14, 2019Jan 14, 2019 Imagine if life came with a set of instructions. Wouldn?t it be handy? Wake up when the alarm sounds. If you miss it you?ll be late for work. Players that are late for work forfeit work_day tokens, which translate to dollar_tokens. Dollar_tokens increase a player?s prestige. The player with the highest prestige wins. Of course, you can?t win life. You just die at the end, like everybody else. But on Ethereum, one man thinks turning crowdfunding into a rules-based game could help Ethereum developers win a little more often. Moloch (distinct from Moloch Coin) is Ethereum?s new, experimental crowdfunding service named after the Canaanite God of child sacrifice. A sequel to the hacked, dead and defunct DAO, Moloch was built by SpankChain CEO Ameen Soleimani to raise funds for down-on-their-luck Ethereum devs. But in practice it?s a collection of complicated, codified instructions?a rulebook for real-world fundraising as written by the Monopoly Man.
Browse decryptmedia.com for more.
Bitcoin braced for a STORM as rival Ethereum set for MAJOR hard fork THIS week - Express

January 14, 2019 5:10 PM The last time a leading altcoin forked it sent bitcoin into a downward spiral and created weeks of market volatility. That was early November, when Bitcoin Cash split to Bitcoin SV and Bitcoin ABC. Bitcoin had been holding steady throughout 2018 at a reasonably constant $6,500, but the BCH hard fork appeared to trigger a volume chasm that sent BTC plunging. A hard fork occurs when a radical change needs to be made to a cryptocurrency?s underlying technology ? blockchain. It is a permanent deviation from the previous blockchain meaning that anything on the old version cannot be accepted by the new.
Visit www.express.co.uk for more similar content.
The Ethereum Classic Attacker Has Sent a Bigger Message

January 14, 2019 5:07 PM Michael J. Casey is the chairman of CoinDesk?s advisory board and a senior advisor for blockchain research at MIT?s Digital Currency Initiative. The following article originally appeared in CoinDesk Weekly, a custom-curated newsletter delivered every Sunday exclusively to our subscribers. One of the more disturbing side effects of the crypto market?s downturn is it has made it easier for malicious actors to launch 51-percent attacks, making that most fundamental of blockchain security breach more frequent. But, like all unfortunate events in the never-ending drama of crypto, the real-world losses, in this case, are providing a valuable lesson. In this case, it?s a lesson about the role that network effects play in building security, especially for blockchains that have adopted bitcoin?s proof-of-work consensus model.
Have a look at www.coindesk.com for more similar content.
NEO Co-Founder Believes Ethereum Will Surpass Bitcoin

January 14, 2019 2:34 PM In terms of popularity, NEO seems to be losing out a bit. Known as the ?Chinese Ethereum? and once a top ten cryptocurrency during 2017?s glory days, the potential of NEO seemed to be endless. The cryptocurrency claimed that it was faster, better and more capable of handling way more transactions than other major networks. 12 months ago, NEO?s market cap was more than $10 billion but since then, the cryptocurrency has plummeted down to 18th place with a market cap around $482,632,482. Even though there is a lot of people who are losing interest in the cryptocurrency, the co-founder of NEO doesn?t seem to affected by the tokens loss in value. In fact, Erik Zhang doesn?t even care about the price of NEO saying ?I don?t care about NEO?s price and market capitalisation at all.?
You may want to visit cryptodaily.co.uk for more from this source.
#eth #ethereum i/ next possible plays ii/ reasons why I took the long and took profits iii/ will

January 14, 2019 1:12 PM Hey fella! Mind reading these 5 very-simple-step to get most out of this Websites? Here you go: More stuff in the future, you guys can tell us what you like and we might add them too. Our dudes who lost too much money to Cryptocurrency, would welcome any cool idea about trading, coding, making usable products, and literally everything else. Don't hesitate to leave a review. We really appreciated. Hit us at: Email: hi@coinwhalenews.com Twitter: @coinwhalenews Facebook: fb.com/coinwhalenews Telegram Channel: @Support.CoinWhalenews Report an issue via this link: http://bit.ly/coinwhalenews-issuereport Leave your feedback via this link: http://bit.ly/coinwhalenews-feedback
Visit coinwhalenews.com for additional posts.
Ethereum Classic Block Rewards Soar to 200 ETC After 51% Attacker Returns $100,000 in Token to Crypto Exchange

January 14, 2019 1:00 PM Please use WeChat scan two-dimensional code login Ethereum Classic( ETC), the original version of Ethereum network, has recently witnessed an astonishing rise of its miner rewards recently amid abnormal transaction fees . The event comes just three days after the ETC 51% attacker returned $100,000 worth of tokens back to the crypto exchange Gate.io. According to a report from TrustNodes, ETC miners were rewarded as much as 200 per block on January 13, rather than the normal reward of 4 ETC . Meanwhile, another explorer showed 424 ETC were given to a miner in block rewards. At press time, the miner rewards registered by ETC Block Explorer gastracker io. fall to 109 ETC.
See news.8btc.com for additional posts.
Ethereum Classic (ETC) Outperforms Ethereum (ETH), Bitcoin (BTC) After Double Spend Attack

January 14, 2019 12:10 PM Not long after Ethereum Classic (ETC) witnessed a double spend attacked, which according to Coinbase, amounted to 219,500 ETC (~$1.1M), the digital currency is now outperforming Ethereum (ETH) and at some point, Bitcoin (BTC). A cryptocurrency enthusiast, by the name, Kelvin Rooke, hinted that Ethereum Classic outperformed Ethereum by 7%. He said: ?Last week Coinbase announced a 51% attack on Ethereum Classic worth over $1 million in double-spends. Since then, Ethereum Classic has *outperformed* Ethereum by 7%.? Last week Coinbase announced a 51% attack on Ethereum Classic worth over $1 million in double-spends.
Have a look at todaysgazette.com for additional posts.
Ethereum Will Surpass Bitcoin says NEO Co-Founder

January 14, 2019 11:02 AM In an interview with CCN, Erik goes on to say that he believes Ethereum will surpass Bitcoin when asked about the Bitcoin Cash fork. He also said that Ethereum would face fierce competition from other smart contract platforms like NEO. ?In my opinion, Ethereum will sooner or later exceed Bitcoin and get the first position. But Ethereum will also face very fierce competition from other projects such as NEO.? Erik who is also the core developer of NEO hates when NEO is called the ?Chinese Ethereum?. Even though Ethereum is a great project he says the two Blockchains are very different. ?The labeling is a hype. We never introduced NEO this way, and I?m personally against this labeling.?
Browse blockmanity.com for additional posts.
Exchange Says 51% Attacker Returns $100K Worth in Ethereum Classic

January 14, 2019 10:21 AM Cryptocurrency exchange Gate.io said Saturday that $100,000 in ethereum classic has been returned following a recent hack. In an announcement, the exchange further said it tried to contact the 51-percent attacker, but has not received any reply so far, adding: ?We still don?t know the reason. If the attacker didn?t run it for profit, he might be a white hacker who wanted to remind people of the risks in blockchain consensus and hashing power security.? The exchange warned that the hashing power of ETC network is ?still not strong enough? and that another 51 percent attack is still possible. As of press time, ETC is trading at $4.34, according to data from CoinMarketCap.
Check out www.coindesk.com for additional posts.
What CBCifying the beacon chain might look like Issue #433 [ethereum/eth2

January 14, 2019 5:07 AM GitHub is home to over 28 million developers working together to host and review code, manage projects, and build software together. Have a question about this project? Sign up for a free GitHub account to open an issue and contact its maintainers and the community. By clicking ?Sign up for GitHub?, you agree to our terms of service and privacy statement. We?ll occasionally send you account related emails. Already on GitHub? Sign in to your account This issue is intended as an illustration of the concrete spec changes that would be required to transition the beacon chain from its current FFG-based spec (see the mini-spec) to CBC (reading material here here here and here).
See github.com for more from this source.
13 Ways Tron Went From Shit Coin to Formidable Ethereum Alternative

January 14, 2019 4:01 AM Fake it till? you make it. A well known proverb that has privately helped many individuals reach a point of success in their lives. However, I have never really publicly witnessed a successful execution of this strategy in realtime until the end of 2017. The person I am referring to is Justin Sun of the Tron Foundation. He literally took a project that had next to nothing when they first launched with a plagiarized white-paper from Ethereum, a facade that this project was happening under the close guidance of Alibaba founder Jack Ma, a team comprised of nondescript individuals, and turned Tron into one of the most formidable alternative to the Ethereum blockchain. Today, this same project now holds a market valuation of $1 billion, employs more than 100 engineers worldwide, and has even executed one of the most clever acquisitions in the crypto space with BitTorrent.
Check out medium.com for additional posts.
Why NEO Co-Founder Erik Zhang Says Ethereum Will Overtake Bitcoin

January 14, 2019 3:48 AM NEO appears to be losing ground in the popularity contest, at least lately. In the glory days of 2017, the ?Chinese Ethereum? was a top 10 cryptocurrency with unstoppable potential. NEO was touted as being faster, better, and capable of handling way more transactions than other major networks. The hype surrounding the project was palpable. Since its heyday in January 2018 when its market cap was over $10 billion, NEO has slipped to 18th place with a market cap around half that amount. What?s happened to see it fall out of favor? The crypto community may be losing interest in NEO, but its co-founder, Erik Zhang, isn?t losing any sleep.
Visit cryptoupdate.ca to find more similar content.
LORDLESS Top Ethereum dApp Announces Intent To Join Tron Arcade TRON Arcade Medium

January 14, 2019 1:15 AM We are excited to announce that the LORDLESS team has announced their intention to join TRON Arcade and port over many of their existing Ethereum Dapp game elements to the TRON network. Here at TRON Arcade, we look especially for a talented team with a past track record of success. The LORDLESS team was especially impressive to us. The team consists of Eury Chen who previously worked as co-founder at Video++, Yi Feng, who previously worked at Tencent and Google and Joe who worked at orimuse as a Mobile Director. Their advisors include Liang, previously at Blizzard and Mikko previously at Alibaba and Taobao.
Visit medium.com for complete listings from this source.
Google Allegedly Prohibiting Ethereum Ads On Their Platform - CryptoMeNow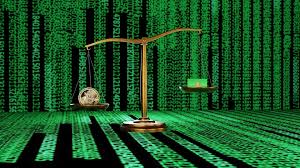 January 13, 2019 11:07 PM Google has recently been called out by a developer from a blockchain startup by the name of Decenter, stating that Google is allegedly denying ads based on Ethereum to not appear in any searches. However, ads for Bitcoin and EOS do show up when searched for. The developer made a Reddit post stating, ?Any of the keywords that contain ?ethereum? in our campaigns are no longer showing ads as of January 9th? you can try searches such as ?ethereum smart contract audits? and ?eos smart contract audits? ? only the latter will show Ads in results. What?s interesting is that the blacklist doesn?t apply to the keywords such as ?ico?, ?bitcoin?, ?eos? etc. We also tried VPNing to multiple different countries and it seems that no ads with ?Ethereum? in the search term are showing up anywhere.?
You may want to visit cryptomenow.com to find more similar content.
Aggregated knowledge base entries about Ethereum (ETH) Titles not entered by Crypto.BI and are Copyright(C) their original authors.
---