Fineqia partners with Nivaura for issuance of crypto asset-backed bonds - Testing on Ethereum

January 12, 2019 8:08 AM Fineqia, a service platform to support security issuances and administration of equity and debt today announced its subsidiary Fineqia Ltd has partnered with Nivaura to use its white-label capital markets platform to perform a fully automated tokenized bond issuance and administration, registered and cleared on a public Ethereum blockchain, to conduct its test for issuing crypto asset-backed bonds. Fineqia Ltd?s test is required as part of its acceptance into the U.K. Financial Conduct Authority?s (FCA) Sandbox Regulatory Program announced in July 2018. It was amongst 29 companies accepted out of 69 applicants that met the FCA Sandbox eligibility criteria. The test is set to take place in Q1 of 2019, with results also to be obtained in the first quarter.
Visit www.cryptoninjas.net for complete listings from this source.
Ethereum Classic (ETC) Surprisingly Stays Ground As Crypto Market Tumbles

January 12, 2019 2:15 AM As the cryptocurrency market was falling apart, there were a few cryptocurrencies that stood their ground apart from stable coins. One of those cryptocurrencies was Ethereum Classic (ETC) and the other was ZCash (ZEC). Both of these coins appeal to a similar demographic and both of them have declined significantly in value during the bear market. However, there is more to it than that. Both of these cryptocurrencies have been around for long but they have failed to rally in the same way as the rest of the market. This means that for major bagholders of both Ethereum Classic (ETC) and ZCash (ZEC) that are waiting on the two cryptocurrencies to reach their true potential, it is a too big to fail kind of deal.
You may want to visit cryptodaily.co.uk for more similar content.
Grayscale Assures Investors: Ethereum Classic Trust Funds Not at Direct Risk

January 12, 2019 2:01 AM In the wake of a 51 percent attack on ethereum classic (ETC), the manager of an investment vehicle that holds the cryptocurrency has been fielding inquiries from investors looking to understand if the underlying assets in the fund are safe, CoinDesk has learned. On Monday, the day after the reorganization of transactions on the ethereum classic blockchain came to light, Grayscale Investments, the creator of the Ethereum Classic Investment Trust (ETCG), says it sent emails in response to ?a few? clients asking for clarity on what the attack meant. A copy of an email response to such an inquiry was obtained by CoinDesk.
Check out www.coindesk.com for more from this source.
The Constantinople fork is expected to make Ethereum more like Zcash

January 12, 2019 12:41 AM According to the co-founder of Ethereum Vitalik Buterin he would like the Ethereum platform to become like Zcash (ZEC) with the coming Constantinople fork. The price of Ethereum has lost a lot of its value, however, this new constantinople fork expects to take place next week, will increase Ethereums utility. According to a tweet coming from Vitalik Buterin he gives his complements to the Zcash foundation for a network upgrade. Ethereum uses solidity in its projects, The founder is not just looking to port The Zcash network on to Ethereum but, to also take some pointers. The Ethereum blockchain uses a Proof-of-Work (PoW) consensus algorithm in order to measure its scalability. The EOS Blockchain which was made with the Ethereum blockchain has similar process and can process thousands of transactions per second (TPS).
Have a look at www.cryptolinenews.com for additional posts.
My political decision to hardfork Ethereum for ProgPoW implementation and here is why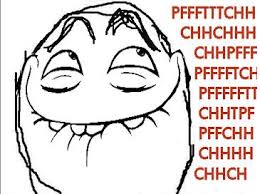 January 12, 2019 12:31 AM This post is my background of why I decided to create an Ethereum Hardfork for ProgPoW before Constantinople upgrade and why it is important for future of Ethereum and ERC20 tokens, GPU mining industry so please read carefully and this is not financial advice nor endorsement to sell / buy your Ethereum or ERC20 token holdings. Hello, I am Ikmyeong Na from developer community of Ethereum & ProgPoW and today I would like to share you a story of why I decided to create a hardfork of Ethereum and to discuss the future of Ethereum ecosystem. PoW Centralization is a serious issue nowadays and it is proven that ASICs make network unsecured, helping asic manufactures manipulate the network rule and dominates the hash power for their clients and their mining factory, eventually make the network unstable and insecure. ( Recent case was Ethereum Classic, being a victim of Ethash ASIC miners )
You may want to visit medium.com to find more similar content.
Bitcoin, Ripple, Ethereum, Bitcoin Cash, EOS, Stellar, Litecoin, Tron, Bitcoin SV, Cardano: Price Analysis, Jan

January 11, 2019 11:57 PM After this week?s downturn following the Ethereum Classic 51% attack saga, how will the top ten coins behave in the short-term? In the wake of a market slump after reports of a 51% attack on Ethereum Classic, we take a look at the top 10 coins short-term The views and opinions expressed here are solely those of the author and do not necessarily reflect the views of Cointelegraph.com. Every investment and trading move involves risk, you should conduct your own research when making a decision. The market data is provided by the HitBTC exchange. When a price is forming a bottom, it is usually volatile as both the bulls and the bears are trying to gain the upper hand. In a bear market, any negative news is met with strong selling and that is what has happened over the past two days. The 51 percent attack on Ethereum Classic has spooked the sentiment and dragged the prices lower.
See cointelegraph.com for more.
Augur Users Can Wager On The Fate Of Ethereum Classic

January 11, 2019 11:26 PM Home » Augur Users Can Wager On The Fate Of Ethereum Classic Augur (REP), a decentralized peer-to-peer platform enabling its users to make any real-life predictions, has introduced a new bet on Ethereum Classic (ETC). On Jan 8, the oracle platform offered a bet on ETC getting delisted from Coinbase, one of the world?s most popular crypto exchanges. Such betting might only add fuel to the fire for the already depressed cryptocurrency. Ethereum Classic, which is currently the 18th largest cryptocurrency by market cap, made its way to Coinbase at the beginning of Aug 2018. Just five months later, users of the Augur platform are making wagers on whether Coinbase will delist the ETC trading pairs on the consumer exchange before Jan 1, 2020 ? at which time it will expire. At the time of writing, there was only 0.7600 ETH staked on the bet, while the outcome of delisting was estimated at 76 percent.
See beincrypto.com for additional posts.
Researchers Find Vulnerability for Bitcoin, Ethereum, and Ripple Digital Signatures in Faulty Implementations

January 11, 2019 11:21 PM Researchers recently identified vulnerabilities in cryptographic signatures for Bitcoin, Ethereum, and Ripple, that allowed attackers to calculate private keys and, consequently, steal any crypto in that wallet. In total, the researchers calculated hundreds of Bitcoin private keys and dozens of Ethereum, Ripple, SSH, and HTTPS private keys using this unique form of cryptanalytic attack. In the paper Biased Nonce Sense: Lattice Attacks against Weak ECDSA Signatures in Cryptocurrencies, researchers utilize a method to calculate private keys by analyzing Bitcoin signatures. The researchers were also able to apply these techniques to Ethereum and Ripple.
Browse cryptoslate.com for complete listings from this source.
[Blog] Ethereum Constantinople Upgrade Announcement - UPGRADE YOUR NODES

January 11, 2019 9:14 PM The Ethereum network will be undergoing a scheduled upgrade at block number 7,080,000, which is predicted to occur on Wednesday, January 16, 2019. The exact date is subject to change depending on block times between now and then and could be activated 1-2 days before or after. A countdown timer can be seen at https://amberdata.io/blocks/7080000. You can monitor the network upgrade in real time at http://forkmon.ethdevops.io/. Constantinople is the name given to this network upgrade. Previous network upgrades have been given other names such as Spurious Dragon and Byzantium. If you use an exchange (such as Coinbase, Kraken, or Binance), a web wallet service (such as Metamask, MyCrypto, or MyEtherWallet), a mobile wallet service (such as Coinbase Wallet, Status.im, or Trust Wallet), or a hardware wallet (such as Ledger, Trezor, or KeepKey) you do not need to do anything unless you are informed to take additional steps by your exchange or wallet service.
Visit blog.ethereum.org for complete listings from this source.
What to Expect When Ethereum's Constantinople Hard Fork Happens

January 11, 2019 9:08 PM That?s how Hudson Jameson, developer relations for the Ethereum Foundation, described the mood in the run-up to ethereum?s fifth planned system-wide upgrade, Constantinople. Expected to activate next Wednesday, Jan. 16, Constantinople is a type of upgrade known as a hard fork ? which means it needs to be unilaterally installed across all nodes in the network to function as intended. This approach is a process that comes with inherent risks. For example, if a sufficient number of users don?t agree with an upgrade, it could cause the network to split. Such an event took place in 2016 when a controversial hard fork following the collapse of the DAO led to the emergence of two distinct blockchains, ethereum and ethereum classic.
See www.coindesk.com for more.
Ethereum Constantinople Update --> All You Need To Know (Simple Explanation)

January 11, 2019 8:28 PM In a previous post we discussed the Ethereum Roadmap for the coming year. One of the key milestones on the roadmap update was the Constantinople hard fork. Constantinople was initially scheduled for 2018. However, due to inevitable software development delays, Constantinople was pushed to early 2019. That being said, the wait has definitely been worth it. Ethereum Roadmap: Byzantium, Constantinople, Serenity Constantinople has been much awaited by the community primarily because of the Block Reward reduction. The Block Reward reduction effectively reduces the inflation rate of Ethereum. I explain how in a simply post here: Ethereum Inflation Rate & Difficulty Bomb  However, aside from the Block Reward reduction, there are few other exciting improvement updates in Constantinople which is scheduled for Jan 16th 2019.
See www.mangoresearch.co for more from this source.
BREAKING: Ethereum Classic (ETC) Hit With 51 Percent Attack A Week Before Ethereum (ETH) Constantinople Hard Fork Crypto

January 11, 2019 7:02 PM Ethereum Classic (ETC), which is listed on Coinbase and ranked number 17 on CoinMarketCap with a market cap near $550 million, has been hit with a 51 percent attack. The attack appears to have occurred from 9 p.m. Jan. 6 to just after midnight on Jan. 7 and resulted in a blockchain reorganization hundreds of blocks deep. This news is just breaking now, and ETC?s price is down 7 percent, shaving $40 million off its market cap. The number of double spends during this 51 percent attack, if any, is unknown at this time. It is recommended to wait for 400 plus confirmations before accepting any Ethereum Classic (ETC) transaction.
Browse cryptoiq.co for more similar content.
On Efficient Ethereum Addresses

January 11, 2019 6:19 PM When dealing with public blockchains, nothing comes for free. That?s why incremental gains in efficiency can lead to big cost reductions, especially over the long run. On Ethereum and other blockchains that use the EVM, this often means finding ways to save on gas costs, either by avoiding the blockchain altogether when possible (e.g., counterfactual instantiation and generalized state channels, eloquently explained here by Rick Sanchez) or by carefully optimizing on-chain transactions when necessary. There?s a relatively obscure technique to confer one such incremental gain: find an address that costs less to use, depending on the circumstances. By using an address with more zero bytes than usual (i.e., a low hamming weight) and, in certain cases, with more zero bytes at the start of the address, we can save gas on many types of transactions.
Check out medium.com for additional posts.
Parity Technologies Receives $5 Million Grant From The Ethereum Foundation

January 11, 2019 4:44 PM Parity Technologies were awarded a $5 million grant by the Ethereum Foundation in order to support their work in creating the blockchain networks next version, Ethereum 2.0. Announced on Monday, the Ethereum Foundation stated that this funding is a ?scalability, usability and security? grant, aimed at boosting the work on ?Casper?, which is a proof-of-stake upgrade, the new scaling solution ? sharding, light clients, developer tools, audits and lastly, overall improvements to infrastructure. The grant will be rolled out in several phases said the Ethereum Foundation, adding that the first phase has already reached completion with the rest being completed as planned out milestones are achieved.
You may want to visit coinbeat.com for more.
Two Alleged Ethereum Scam Forks Appropriating Users Private Keys, Report Finds

January 11, 2019 2:30 PM Ethereum Nowa and Ethereum Classic Vision are reportedly appropriating the private keys of users trying to redeem the allegedly forked coins. The private keys of users are reportedly being stolen by the Ethereum Nowa and Ethereum Classic Vision projects, according to a report Altcoins Ethereum Nowa (ETN) and Ethereum Classic Vision (ETCV) are reportedly appropriating the private keys of users trying to redeem their allegedly forked coins. The suspected scam was covered in a report sent to Cointelegraph by the Guarda Wallet development team on Jan. 11. The official website of the Ethereum Nowa project ? which doesn?t contain a white paper ? describes the process that users are supposed to engage in to obtain ETN. According to the website, the user should first send ETH to an address, and then export the private key and redeem the cryptocurrency using the dedicated online tool.
You may want to visit cointelegraph.com for more.
The imToken Open DApp browser, 100% open and easy to navigate, direct access to all Ethereum and EOS DApps, DApp categories, DApp search, and more!

January 11, 2019 1:59 PM Compared to traditional websites, blockchain-based apps aren?t easy to use. But as the DApp ecosystem develops further, we are optimizing towards great usability! Check out the new imToken Browser features below and see how they help you to navigate the growing DApp space! To check out the details, read below. At imToken, we focus on users security and app usability. We started out with hand-selecting DApps for our users. In the meantime, we were carefully observing whether users are comfortable with the current DApp landscape and finally decided to open access to any DApp available out there! Therefore, we bring you 100% compatibility with Metamask Provider and Scatter as well as opened access to any DApp available on Ethereum and EOS.
Browse medium.com for additional posts.
What's the best Ethereum block explorer 10 Alternatives to Etherscan

January 11, 2019 1:21 PM If you want to know what?s going on within the Ethereum network, then you need to become familiar with block explorers. They are extremely useful tools for checking on the state of the network, individual transfers, contract calls and more. Many also provide details around tokens. These services are all free to use, which shouldn?t be underestimated, considering the time and expense it takes to maintain and develop. For the last few months, every day, there are 500,000+ transactions on Ethereum. These are all logged by block explorers, and fed back to you in a (relatively) easy to digest format.
Visit www.publish0x.com for more from this source.
Big Coins Technicals: Bitcoin Cash (BCH), Ethereum (ETH), Total Market Cap Crypto

January 11, 2019 7:03 AM The news on Bitmain today brings Bitcoin Cash back to the forefront of the technical picture as we look for signs of distressed selling and a possible major dislocation lower.   Looking at Bitcoin Cash (BCH) on both Coinbase (Figure 1) and Bitstamp (Figure 2), we see that BCH has just hit and obviously rejected big Fib speed resistance lines. On the charts of both exchanges, the setup is the same as from the start of the November crash. These charts, along with the potential for distressed selling from Bitmain, may create systemic risk for crypto. Another Bitcoin Cash (BCH) problem is how it could spill over into Ethereum (ETH). The Fib speed line picture for Ethereum (ETH) shows today?s 15 percent plus down move looks just like the start of the last two Ethereum (ETH) crashes in July and November (Figure 3). The upcoming Ethereum hard fork harkens ghosts of the Bitcoin Cash (BCH) hard fork that ignited the November avalanche.
See cryptoiq.co for additional posts.
Warning: Crypto Scammers are Taking Advantage of Ethereum Hard Forks

January 11, 2019 6:20 AM Upcoming forks in Ethereum and Ethereum Classic have given opportunity to scammers. Two alleged ?hard fork? versions are trying to steal money from users of both. Ethereum Nowa claims to be forking away from ETH. Ethereum Classic Vision claims to fork away from ETC. These forks are allegedly in response to regularly scheduled network upgrades in both blockchains. Accordingly, the team at Guarda, which offers a web-based solution similar to Coinomi, wrote to CCN to report that both of these forks are scams. The official web wallets both Ethereum Nowa and Ethereum Classic Vision have provided are scams. They attempt to capture private keys. Unsuspecting users may have already lost money using this method.
See www.ccn.com for complete listings from this source.
Ethereum's big-leap forward -- Crypto without keys by Adriana Hamacher (part of Constantinople upgrade)

January 11, 2019 5:18 AM Ethereum?s upcoming upgrade, the Constantinople hard fork includes a feature that may prove to be a usability game-changer. And that?s not all. By Adriana Hamacher News?6 min read?Jan 10, 2019Jan 10, 2019 The award-winning designer and writer, Frank Chimero, once observed that ?People ignore design that ignores people.? He wasn?t talking about Web3?but he may as well have been. Too often, usability is being sacrificed on the altar of decentralization, resulting in a raft of dapps and decentralized services that no one uses. But take heart: with the release on Wednesday of Ethereum?s testnet of upgrades, developers are getting excited about a new feature that will make the decentralized network way easier for mere mortals to use.
You may want to visit decryptmedia.com for more.
Aggregated knowledge base entries about Ethereum (ETH) Titles not entered by Crypto.BI and are Copyright(C) their original authors.
---