Ethereum Price Forecast: How High Can The Price Of Ethereum Go - Ethereum News Today | Smartereum

January 17, 2019 7:29 AM Among the top three virtual currencies, none of have lost such a huge amount of value. Ethereum?s value erosion is nothing short of enormous. And with the Initial Coin Offering market now in trouble, it appears the issues Ethereum (ETH) is facing isn?t about to end anytime soon. Authorities around the world have started tightening the regulation of ICOs. This is why the fundamentals are not positive. The current price movement of Ether means that a fall below $100 is imminent. Yes, things are not actually looking good for Ether. Additionally, with the competition within the Blockchain increasing from the other virtual currencies, the use of the Ethereum blockchain isn?t increasing by any means at a faster pace when compared to what it was earlier.
Browse smartereum.com for more from this source.
Will Robinhood overtake Coinbase in cryptocurrency trading (Ethereum and Bitcoin) How does Robinhood make money | Smartereum

January 17, 2019 7:24 AM Coin base is one of the prime exchanges when it comes to cryptocurrency trading. It is one of the largest exchanges for Ethereum as well as Bitcoin. Now, as more and more off-line businesses also try their hand at making cryptocurrency exchanges, the challenges for the traditional cryptocurrency exchanges are increasing. One such exchange which is trying to garner market share when it comes to Ethereum and Bitcoin trading is Robin Hood. It will allow the trading of Bitcoin as well as Ethereum from February this year. It also plans on adding more cryptocurrencies at a later date. Originally published in January 2018
See smartereum.com to find more similar content.
Ethereum price predictions: ETH price can go downside - Ethereum News Today | Smartereum

January 17, 2019 7:23 AM Ethereum (ETH) is still dropping sharply. In fact, the rate at which the digital asset is falling is much higher compared to other assets among the top tokens. This continued downward spiral has surprised investors and is causing concerns among many regarding were the digital asset is heading. It appears that no bottom is OK for Ethereum (ETH) as it continues to drop. This shows that the digital asset has fallen from approximately $1200 since the start of the year. Thus, the token has lost over 90% of its original value due to the highly volatile market. Ether is at risk of going into double digits because the next support area for the cryptocurrency is at the $100 position. There?s a psychological and technical support. Which is why the support line is very important. The last time ETH saw these levels was May 2017. At the time, the digital asset had formed a support of $91.
Have a look at smartereum.com for more from this source.
Ethereum price prediction 2019: Why should you keep watch on the Ethereum in 2019 Should I buy Ethereum now | Smartereum

January 17, 2019 7:18 AM Why should you keep watch on the Ethereum in 2019? Most of the people just focused on Bitcoins as well as ripple. Many of the people think that Ethereum would be able to cross the previous peaks much sooner as compared to Bitcoin or ripple. Owing to these reasons, it is important to watch out for Ethereum this very year. You need to keep in mind that Ethereum has a very strong fundamental technology which is underlying as well. Owing to this very reason, you have to keep in mind is that you should think about investing in Ethereum at the right levels. Read More: Ethereum Price Forecast: How High Can The Price Of Ethereum Go? 2018, 2019, 2020
Visit smartereum.com for additional posts.
Ethereum price predictions 2019: How high can Ethereum go - ETH Price Today | Smartereum

January 17, 2019 7:17 AM Ethereum price predictions 2019. Ethereum is the 2nd most valued cryptocurrency currently. Naturally, people will be intrigued by the opportunity which Ethereum cryptocurrency provides. This is the reason why investors are trying to find out about Ethereum price predictions 2019. Most of the cryptocurrency experts with whom we will speak are actually bullish on Ethereum cryptocurrency. We will today discuss some of the Ethereum price predictions 2019. Most of the cryptocurrency enthusiasts are so bullish on the cryptocurrency that they think that within 5 years, it will be trading at least around $ 6700. This is a significant increase from the current prices.
Browse smartereum.com for more from this source.
Is it worth mining Ethereum in 2018 How much can you make mining Ethereum (ETH News Today) | Smartereum

January 17, 2019 7:14 AM When it comes to mining of any cryptocurrency, it is important to look into the cost of the cryptocurrency. Once you are able to look at the cost, you would realize whether mining it would be profitable or not. In the last 12 months, cryptocurrency Ethereum has increased by 10 times. Therefore, you might think that it would be worth mining. The truth is that you have to look into the cost and thereafter take a call. Ethereum mining involves verifying the Ethereum transactions in order to earn the cryptocurrency. You need to understand that you are basically lending the processing power of your mining rig in order to verify the transactions. As a set number of transactions are verified, you would be able to earn the cryptocurrency.
Visit smartereum.com for more similar content.
Ethereum Predictions 2019: How High Can The Price Of Ethereum Go ETH News Today | Smartereum

January 17, 2019 7:05 AM Disclosure: This article is not an investment advise. Ethereum Predictions 2018: How High Can The Price Of Ethereum Go? Latest Analysis It is not an easy question but some predictions can be done. If we think about Bitcoin, no one could imagine that it would hit the 20k dollars in one day starting from $.08. But it happened since 2009, in less than 10 years. If we think the same for Ethereum, it will take some time but for Ethereum it will be much more faster to reach some numbers. And also if we think about the background technology of Ethereum, it can be easier for it to become more common. But it is important that you should remember, Ethereum is not only a coin; it is also a technology far beyond our imagination. Most of the ICO?s are using Ethereum based Blockchain technology. This is also another reason why Ethereum is more likely to be long-lasting.
Check out smartereum.com for complete listings from this source.
Hold, Hold, Hold Your ETC As Ethereum Classic (ETC) Will Sell Well Above $100 By the End of 2018 - Ethereum Classic Prediction News - Ethereum Classic 2018 Prediction - Ethereum Classic News Today July 4th 2018

January 17, 2019 6:58 AM Ethereum Classic is on the way to triple digits so if you?re thinking of selling off, don?t. Ethereum Classic has proven to be a rather strong cryptocurrency over the months. The price spike in the wake of the Coinbase listing announcement contributed to reassuring the Ethereum Classic community that the cryptocurrency is a worthy contended. As Coinbase announced that it would be listing Ethereum Classic (ETC), there was an unprecedented positive sentiment in the price and volume of ETC. Ethereum Classic one of the few cryptocurrencies that were bullish on the weekly chart. Before now, Coinbase didn?t announce the listing of a coin until one day ahead. This time, it announced that it would be listing Ethereum Classic (ETC) months before the date. This is a game changer that gave investors the opportunity to buy and hold ahead before the prices skyrocket due to the Coinbase influence.
Visit smartereum.com for more similar content.
Ethereum Constantinople Hard Fork Delayed Due To Security Vulnerability

January 16, 2019 9:48 PM The long-awaited Ethereum hard fork upgrade ?Constantinople? was delayed yesterday after a sensitive security vulnerability was unearthed during one of the scheduled changes to the platform. ChainSecurity, a smart contract audit firm were responsible for discovering that the Ethereum Improvement Proposal (EIP) 1283 could give hackers a loophole in the code which would allow them to steal funds if implemented. During a conference call between ETH devs, client devs as well as other project leaders running the network it was decided to delay the anticipated hard fork at least for now, while the issue is assessed and resolved.
Visit coinbeat.com to find more similar content.
Ethereum Hard Fork Fanfare Diminished as Vulnerability is Discovered

January 16, 2019 9:10 PM The upcoming hard fork on the Ethereum network has been delayed after a vulnerability in the code was discovered which would make it possible for malicious actor to steal funds through manipulation of smart contract architecture. The upcoming Ethereum hard fork, which was supposed to happen today (January 16th) has been postponed at the eleventh hour, after a vulnerability in the code was discovered. This vulnerability, if exploited, would allow malicious actors to repeatedly siphon ETH out of a smart contract through a bug similar to that which led to the DAO hack. As Ethereum, eventually through the implementation of the Constantinople upgrade, will transition from a proof-of-work to proof-of-stake consensus model, a number of updates need to be implemented which will slowly bring about this transition. The update scheduled for this month was a step in this process, reducing the mining reward for Ethereum miners.
You may want to visit toshitimes.com for more from this source.
Privatix released their beta on Ethereum testnet

January 16, 2019 9:03 PM After the first release this summer, we remained focused on developing the Beta version for the Windows, MacOS and Ubuntu platforms. Last year, our team made more than 2700 code commits in 7 repositories according to our public GitHub. The efforts of dozens of people and thousands of hours of development were invested in making this release happen. The credit goes to our highly professional and devoted team and to the many other people who share our vision and help us in lots of ways we would never have expected. Despite the negative sentiment, frustration and disappointment from most projects in the industry, we consider the future to be bright, and our current release is a major milestone for us and a small brick in the next decentralised internet.
Have a look at medium.com for more similar content.
[ News ] ONLINE SHOP WITH CRYPTO ( BITCOIN, ETHEREUM )

January 16, 2019 7:22 PM We are happy to announce the long-awaited release of the Phones & laptops Collection, Gopro 4 has sold out, Drones Has been added Here And is Available for Pre-Order.   We create a new support team that can help and advice you also Department to assist you 24/7., is only a quick e-mail or phone call. When you Contact US 1. BCH(Bitcoin Cash),BTC(Bitcoin),LTC(Litecoin) are accepted in this batch. For BCH payment method ,please use the exact amount mentioned in your order and complete the payment within one hour. After one hour, the order will expire and your payment may not be detected by the system automatically. Payment must be in BCH. If you send BTC to the BCH wallet the coins may be lost. If the payment is submitted but the receipt is delayed, we will make your payment ?Valid? manually.
See electroshop.io for complete listings from this source.
How to GPU Mine MUSICOIN with Claymore's 8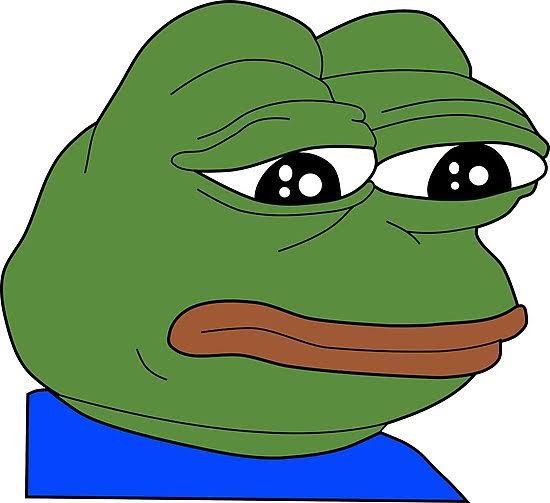 January 16, 2019 7:11 PM Get a Musicoin Account Invite by clicking on this link: https://musicoin.org/accept/b87138fb You get 10 free Musicoin when you sign up for an account. Pools: http://mc.minecrypto.pro http://nomnom.technology Claymore?s v8.1 Dual Miner Ethereum+: https://bitcointalk.org/index.php?topic=1433925.0 Downloads for Claymore?s v8.1: GOOGLE: https://drive.google.com/open?id=0B69wv2iqszefdFZUV2toUG5HdlU MEGA: https://mega.nz/#F!O4YA2JgD!n2b4iSHQDruEsYUvTQP5_w Your email address will not be published. © 2019 Bitcoin & Crypto News ? Powered by WordPress
Visit bitcointastic.com to find more similar content.
The USDF dollar the worlds first regulated stablecoin - Built on the Ethereum Network

January 16, 2019 6:42 PM The USDF dollar is issued by Facebook Inc. a New York trust company. Read our White Paper to Learn More Bank U.S. dollars that correspond to the USDF dollars issued and in circulation are held at State Street Bank and Trust Company. Examination The U.S. dollar deposit balance is examined monthly by Grant Thornton, LLP, a registered public accounting firm, in order to verify the 1:1 peg. All Independent Accountants' Reports are published and available here. The Facebook dollar is a cryptographic token built on the Ethereum Network according to the ERC20 standard for tokens. The code of the Facebook dollar smart contracts has been audited by Trail of Bits, Inc., an information security research & development firm, whose report is publicly available here.
Have a look at www.faceusd.com for more.
Ethereum's Constantinople Hard Fork is Postponed Due to Security Issues - BTCNN

January 16, 2019 6:18 PM Chain security, a Zurich-based smart contract audit company made a publication on January 15 stating that a security issue has been detected in the Constantinople Upgrade. As such, this vulnerability tagged ?reentrancy attack? has delayed the Ethereum Hard Fork scheduled for 04:00 UTC on January 17. The Constantinople Hard Fork is reportedly the second half of Ethereum?s network upgrade after the Byzantium?s first half. In light of the event that led to the former?s postponement, Chain security said it is because certain operations on Ethereum network will have a cheaper gas fee which leads to a reentrancy attack.
Browse www.btcnn.com for more similar content.
The YEAR in Ethereum -- Josh Stark, Evan Van Ness, Daniel Zakrisson

January 16, 2019 6:15 PM by Josh Stark, Evan Van Ness, and Daniel Zakrisson Ethereum began as a bold experiment. Can we build a universal platform for digital money and assets, un-censorable applications, and decentralized organizations? We started with a slightly smaller experiment: was it possible to launch a blockchain that could execute arbitrary programs? Over time, the Ethereum community began new experiments. Would developers find it interesting? What applications are actually useful? The community learned from its successes and failures, and iterated on their work. New people joined the community and started running their own experiments.
See medium.com for more similar content.
Ethereum Wallet by Freewallet - Apps on Google Play

January 16, 2019 5:37 PM
Have a look at play.google.com for more similar content.
Veil Launches On Ethereum Mainnet

January 16, 2019 5:02 PM Paul Fletcher-Hill is the CEO at Veil and in a blog post published today, January 16th, they have announced that the new peer-to-peer prediction market Veil has launched on the Ethereum Mainnet. The company describes itself as ?a peer-to-peer trading platform for prediction markets and derivatives on Augur.? The platform provides users with the ability to bet on a range of prediction markets on a peer-to-peer basis as well as trade of various different digital assets using leverage. Through the firms Medium blog posted today, users on Veil will no be able to buy and sell five times the amount of leveraged digital currencies, bet on who will get an academy award, speculate on the Ethereum gas price and hash rate and they will be able to trade GRIN which is the new native token from Mimblewimble on the platform.
You may want to visit cryptodaily.co.uk for more.
Aggregated knowledge base entries about Ethereum (ETH) Titles not entered by Crypto.BI and are Copyright(C) their original authors.
---