NEO Coin Guide 2018 | Say "Ni Hao" to the Chinese Ethereum

January 16, 2019 4:37 PM With the advancement of the blockchain technology, a lot of digital currencies and platforms are sprouting up rapidly. Many of them are just following the bandwagon but a few have been developed to solve real problems. NEO is one such platform that is set to change this industry. NEO is a special cryptocurrency that seeks to combine digital assets, digital identities and smart contracts onto the blockchain platform much in the same manner as Ethereum. It seeks to automate the management of digital assets using smart contracts. NEO was formerly Antshares and was developed in 2014. It changed its name to capture the new changes that it was to bring to the industry. The term neo means newness in Greek.
See www.abitgreedy.com for more similar content.
Bitcoin, Ripple, Ethereum, Bitcoin Cash, EOS, Stellar, Litecoin, Tron, Bitcoin SV, Cardano: Price Analysis, Jan

January 16, 2019 4:35 PM Despite the market-wide price plunge last year, cryptocurrency trading volumes have actually increased in 2018 vs 2017. Despite the market-wide price plunge last year, cryptocurrency trading volumes have actually increased in 2018 vs 2017. Do the charts reflect the improving fundamental indicators of crypto? The views and opinions expressed here are solely those of the author and do not necessarily reflect the views of Cointelegraph.com. Every investment and trading move involves risk, you should conduct your own research when making a decision. The market data is provided by the HitBTC exchange.
You may want to visit cointelegraph.com for more from this source.
Ethereum proof-of-work consortium solution template | Microsoft Docs

January 16, 2019 3:57 PM The Ethereum Proof-of-Work Consortium solution template is designed to make it easier and quicker to deploy and configure a multi-member consortium Ethereum network with minimal Azure and Ethereum knowledge. With a handful of user inputs and a single-click deployment through the Azure portal, each member can provision their network footprint, using Microsoft Azure Compute, networking, and storage services across the globe. Each member's network footprint consists of a set of load-balanced transaction nodes with which an application or user can interact to submit transactions, a set of mining nodes to record transactions, and a VPN gateway. A subsequent connection step connects the gateways to create a fully configured multi-member blockchain network.
Check out docs.microsoft.com for complete listings from this source.
Coinomi Wallet :: Bitcoin Ethereum Altcoins Tokens - Apps on Google Play

January 16, 2019 3:50 PM
You may want to visit play.google.com for more.
Bitcoin and Ethereum Drop 3%, is the Bottom Still in Sight

January 16, 2019 3:29 PM Over the past 24 hours, the prices of both Bitcoin (BTC) and Ethereum (ETH) have fallen by more than three percent against the U.S. dollar. The cryptocurrency market experienced an abrupt $4 billion drop in its valuation, by just about 3.5 percent. While major cryptocurrencies struggled to demonstrate signs of a potential corrective rally, small market cap digital assets and ERC20 tokens plunged by more than 10 percent on average. On December 11, the Bitcoin price dropped from $3,587 at its peak to $3,370. From its daily peak, the dominant cryptocurrency is actually down six percent. One troubling sign of the short-term price trend of BTC is its low daily volume. In a steep sell-off or a 5 to 10 percent dip in price, an asset tends to see an increase in daily volume as sell volume intensifies.
Check out www.yahoo.com for additional posts.
Ethereum Constantinople Fork Delayed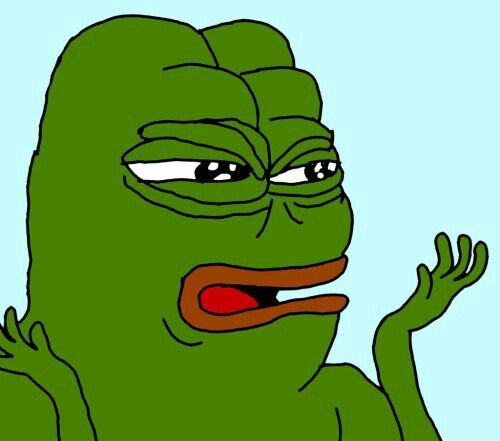 January 16, 2019 3:25 PM Neeraj Benjamin Ethereum, News chainSecurity, ethereum Constantinople, ethereum Constantinople date, ethereum Constantinople fork, ethereum Constantinople hard fork 0 Ethereum Constantinople ? the much awaited hard fork in the Ethereum blockchain has been delayed. This is after the discovery of a critical security vulnerability in one of the upgrades. The vulnerability has been named as Reentrancy. ChainSecurity ? A smart contract audit firm flagged the issue on their blog, hours before the forking. According to them, if EIP-1283 (Ethereum Improvement Plan) is implemented, it could provide attackers with a loophole in the code to steal user funds.
Browse bitsnblocks.co for more similar content.
Cryptocurrency: Complete Bitcoin, Ethereum, Altcoins! (8 HR) | Udemy

January 16, 2019 3:23 PM Get your team access to Udemy's top 3,000+ courses anytime, anywhere. Bitcoin and other Cryptocurrencies like Ethereum, Monero, Ripple, and others are growing exponentially in value. However, we are still in the early phases of an emerging market. Which means there is tremendous upside and great opportunities for investors in Cryptocurrency but also more risk for those who do not understand this rapidly evolving market. "Great! Learned a lot. He gives such a concise and clear presentation. Easy to follow. Personable. Brilliant! Highly recommend this course to all who are new to cryptocurrencies and investing in general." Getty A
Have a look at www.udemy.com for more.
Mark Cuban Is Backing Cryptocurrency That's Not Bitcoin or Ethereum | Fortune Close

January 16, 2019 3:17 PM Entrepreneur Mark Cuban, who previously helped Bitcoin?s value drop after calling it a ?bubble,? is now interested in another digital currency. And no, it is not Ethereum, but the UnikoinGold. According the Coindesk, Cuban is participating in another fundraising round of one of his portfolio companies, a sports-betting blockchain platform dubbed Unikrn, via an initial coin offering. An ICO is a crowdfunding method that has grown in popularity as of late among blockchain startups, with more than 30 ICOs already this year. Companies sell their own digital currencies and use the proceeds to fund their businesses.
See fortune.com to find more similar content.
After Ethereum Classic (ETC) Coinbase addition, is Cardano (ADA) next | CaptainAltcoin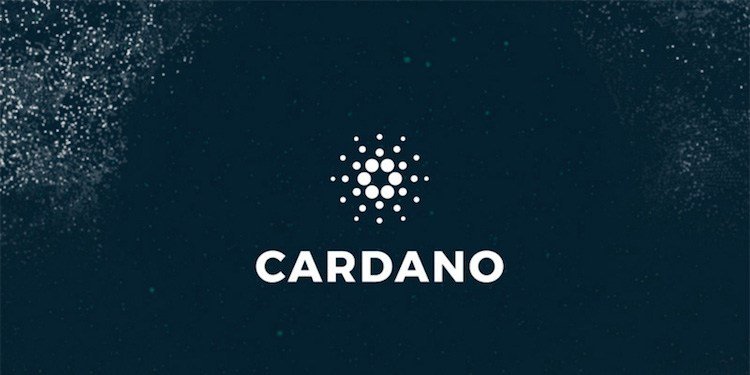 January 16, 2019 3:15 PM This day started with a bang for Ethereum Classic and it reflected on the price as well ? 25% up in a day. In the prolonged bear market we are currently in, this is a huge gain. The reason, probably known to anyone who reads this, they?ve been selected as the next coin to be added to Coinbase exchange. After the news came out, all other coins that were hoping to be added in the elite group of coins traded on Coinbase, started discussing and gossiping who is next in the line. ADA is certainly one of the leading candidates, both from technology and business aspect ? very viable option. Charles Hoskinson, ADA co-founder, certainly thinks that as well:
Browse captainaltcoin.com for additional posts.
Coinbase Cites Regulatory Reasons for Choosing Ethereum Classic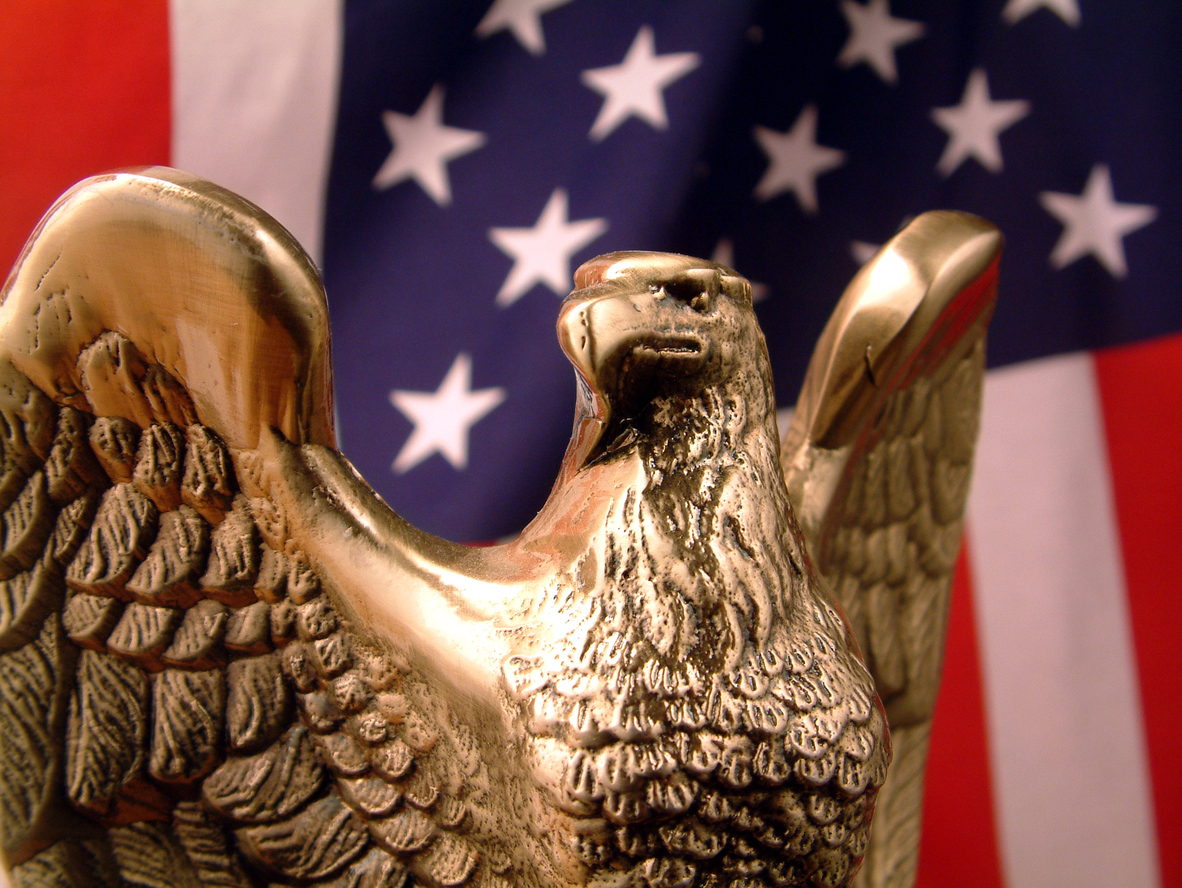 January 16, 2019 3:15 PM Follow us on Twitter or join our Telegram To the surprise of many industry insiders, US-based cryptocurrency exchange Coinbase has decided to add Ethereum Classic (ETC) to its exclusive list of coins available for trading. As people in the community are scratching their heads over why the company chose to go with the 18th largest cryptocurrency by market cap, Vice President of Coinbase Dan Romero offered some cues. ? seeing some head-scratching on this one. We?ll continue adding as many assets as we can in a secure and compliant manner. Building a brand that?s most trusted and gives customers direct access to cryptocurrency with USD, EUR, GBP requires being compliant with local laws,? Romero explained in a comment.
Browse cryptonews.com for additional posts.
Buy bitcoin and ethereum with credit card | Coinmama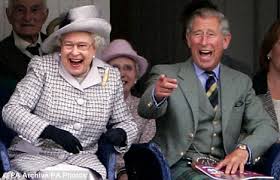 January 16, 2019 3:14 PM Posted by Coinmama on January 16, 2019 Is it Possible to Buy Bitcoin Instantly? ?Yes, it?s a breeze if you already have an account setup and funded with a business that allows Bitcoin ?trading. For example, if you have a verified account with Coinmama, then you can buy bitcoin (BTC) from ?us with your credit or debit card, and have your coins within 20 minutes or less. Posted by Coinmama on January 13, 2019 Like with crypto itself, the best time to get crypto art is before it?s hot. That?s true whether you?re a long-time crypto enthusiast or are taking advantage of the dip in the market to buy for the first time; whether you want artwork that reflects our changing times, or simply something to adorn your walls and show that you?re a Bitcoin believer.
See www.coinmama.com for complete listings from this source.
Ethereum Classic Mooning With New Coinbase Listing - Coin Diary

January 16, 2019 3:14 PM Welcome, Login to your account. A password will be e-mailed to you. Publisher - Latest Crypto News. Coinbase have announced their next listing, stunningly in the form of Ethereum Classic. As it stands, Coinbase only list Bitcoin, Bitcoin Cash, Litecoin and Ethereum, making Ethereum Classic the fifth to be added to the growing Coinbase portfolio. Whilst Ethereum Classic (ETC) has not gone live on the listing just yet, Coinbase have confirmed that it?s availability will become clear over the next few months, essentially, both Coinbase and Ethereum Classic are taking their time with this to ensure the roll out is seamless.
You may want to visit coindiary.net for more similar content.
"ETHEREUM CLASSIC ETC TO $1,000 WITH COINBASE - CryptoManiac101" by trader CryptoManiac101 published June 11, 2018 TradingView

January 16, 2019 3:14 PM DXY, EUR/USD, USD/JPY, GBP/USD, AUD/USD, USD/CAD FIRST DATA CORPORATION CLASS A, BANK OF AMERICA CORPORATION, ISHARES MSCI EMERGING INDEX FUND, HELIOS AND MATHESON ANALYTICS INC, GENERAL ELECTRIC COMPANY, PACIFIC GAS & ELECTRIC CO. S&P 500, Nasdaq Composite, Dow 30, Nikkei 225, DAX Index, FTSE 100 Gold, Silver, Crude Oil, Natural Gas, Corn, Bitcoin BTC/USD, XRP/USD, ETH/USD, BCH/USD, EOS/USD, LTC/USD US 10Y, Euro Bund, Germany 10Y, Japan 10Y Yield, UK 10Y, India 10Y Gold, Brent Oil, Crude Oil, CFDs on Natural Gas, Palladium, Silver
Have a look at www.tradingview.com for additional posts.
Ethereum Classic going crazy after Coinbase announce to support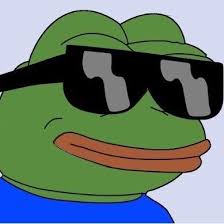 January 16, 2019 3:14 PM
See bitcointalk.org for complete listings from this source.
Ethereum Classic on a rise after listing on Coinbase exchange - Coinnounce

January 16, 2019 3:14 PM Coinbase has announced that it would be listing Ethereum Classic (ETC) in the upcoming months and its price has already skyrocketed. Not taking into account the low number of coins which are actually listed on the platform, Coinbase still plans to go ahead with this listing. Ethereum Classic ranks just inside the list of top 20 cryptocurrencies and barely crosses the mark and moreover, in the last 30 days, the price of Ethereum Classic dropped by almost a whopping 15% in the digital currency market. Moreover, Coinbase is one of the biggest exchanges operational right now but it actively trades in only four digital currencies which are Bitcoin, Ethereum, Bitcoin Cash and LItecoin. Even after all these facts, Coinbase has begun the process to integrate Ethereum Classic to their systems and in just a few upcoming months Ethereum Classic holders would be able to make deposits and withdrawals. The final live trading is expected to get started by September this year.
Visit coinnounce.com for additional posts.
Ethereum Classic (ETC) Hidden Secret on Coinbase One Month after Listing Bitcoin Isle

January 16, 2019 3:14 PM There are reasons why many digital coins dream of being listed on Coinbase and the magic can be traced back to the listing of Ethereum Classic (ETC) on the platform just a month ago. The controversial listing that left bigger coins including Ripple (XRP) in the cold has seen increased adoption of the Ethereum forked outfit. The controversy surrounding the listing brought the less known coin into the limelight. With many investors looking at the price first when investing on virtual currencies, it appears the coin is offering a better value proposition that most coins at the moment. Many had written off the coin prior to its listing and are now coming back to tap into its potential.
Browse www.bitcoinisle.com for more.
Ethereum Classic Up 25% on Coinbase Listing News Academy caret Investopedia Logo

January 16, 2019 3:13 PM Silicon Valley-based cryptocurrency platform Coinbase announced Monday plans to add a fifth digital asset to its trading service. Ethereum classic (ETC), jumped from around $13 to $16 in the one-hour period following the news posted on the Coinbase blog. The addition of the cryptocurrency, which is an off-shoot of the better-known ethereum, reflects Coinbase's broader move to add new assets to its platform now that it boasts more account holders than Charles Schwab Corp. (SCHW). (See also: Coinbase Tries to Reel in Institutional Investors.) Ethereum classic, created in 2016 by a group of developers who objected to a modification of the original cryptocurrency, is the 18th-largest digital coin by market capitalization, at about $1.5 billion, compared to ethereum's $52.5 billion and bitcoin's $115.8 billion. Trading at a price of $15.07 at 14:00 UTC, according to CoinMarketCap, ETC has lost nearly half of its value in 2018 as the digital currency market suffers through a period of heightened volatility following all-time highs reached at the end of 2017
Browse www.investopedia.com for more from this source.
Kraken Adds Ethereum Classic, Coinbase Slammed for Funds Freeze

January 16, 2019 3:13 PM Kraken has announced its acceptance of Ethereum Classic (ETC) tokens following Ethereum?s successful hard fork last week. Also read: David Seaman: Ethereum Classic ?Little More Than Troll Vaporware? In a statement released today, the exchange said it ?elected to support classic ether along with most of the major Ethereum exchanges.? Kraken will offer ETC/XBT, ETC/ETH,ETC/USD and ETC/EUR pairs. The move comes as the price of ETC, the token of the chain, which does not recredit investors from the DAO hack that caused the hard fork, has been gaining huge support within a short timeframe. Frantic trading on exchanges such as Poloniex saw the token?s value soar by over 250% in just 2 hours. Volatility was and remains considerable.
You may want to visit news.bitcoin.com for more from this source.
Coinbase: Ethereum Classic (ETC) Will Be Simple to List | Financial Mercury

January 16, 2019 3:13 PM Ever since Coinbase announced the listing of Ethereum Classic (ETC) approximately one month ago, ETC has seen some significant improvements in the market, even though the listing hasn?t yet become official. Coinbase tends to keep their listings public for increased transparency, announcing their integral operations publically in order to allow their users to follow up with strict rules and regulatory policies Coinbase uses in order to test assets before officially listing them. Precisely for that matter, Coinbase enjoys the trust of big-time investors, working under the regulatory standards of the US while respecting the trust their users place in this prominent platform.
Browse finmercury.com for complete listings from this source.
What Coinbase Listing Means for Ethereum Classic (ETC)

January 16, 2019 3:12 PM Ever since Coinbase announced that it is going to add Ethereum Classic (ETC) to its list of tradable coins, the cryptocurrency community has been enthusiastically waiting for the day to come. The news caused a spike in the price of ETC, hence, it led to speculations from experts say the coin actually could rise to a stable price once enlisted. The listing according to reports is to happen sooner than most speculations state. For instance, the market assumed the enlisting would occur after a few months or towards the end of the year. However, it has come to be a surprise for users as its going to actually happen real soon.
See hadeplatform.com for more.
Aggregated knowledge base entries about Ethereum (ETH) Titles not entered by Crypto.BI and are Copyright(C) their original authors.
---