Crypto Prediction Market Augur Plans for First Major Upgrade
Cryptocurrency News & Your Guide to the Blockchain Economy Having floated the maiden launch of its decentralized market platform for twelve weeks, Augur has begun plans for the deployment of a new version of its protocol. In a blog post released on Friday, the company expatiated on contract changes that will give the upgraded protocol its new set of features. The platform enjoyed massive patronage from users after it was officially launched in July. The spin-off in traffic of users churned the sum of $1.5 million that was staked in the prediction market within two weeks. Commending the success story at the time, CNBC?s long-term Fast Money contributor and CEO of BKCM Brian Kelly had said: This item was discovered by us on January 17, 2019 2:40 PM. Check out blockonomi.com to find more similar content.
Crypto Market Update: Consolidation Bitcoin (BTC) & Litecoin (LTC) Price
Cryptocurrency News & Your Guide to the Blockchain Economy From yesterday when the evaluation of the crypto market was at its highest around $211B we have seen a decrease in the market evaluation by 2.3 billion dollars. As you can see from the global chart the evaluation is inside a triangle like a pattern with a breakout looking like about to happen very soon. This triangle was created after the spike last Monday which retested the resistance from the descending channel as the market entered consolidation. Now that the evaluation has bounced off its support a short-term increase is expected potentially breaking out of the minor triangle and heading toward the descending channels resistance line again. Ultimately the wave structure is expected to head down so any upward move would be considered temporary. This piece was discovered by us on January 17, 2019 2:39 PM. See blockonomi.com to find more similar content.
Windows Installation Files Are the Latest Crypto-Jacking Tools
Cryptocurrency News & Your Guide to the Blockchain Economy It appears Windows is providing ?windows? to hackers. According to The Next Web, hackers are hiding cryptocurrency malware in Windows installation files as part of a recent crypto-jacking effort. Crypto-jacking is nothing new. It?s a topic we?ve discussed before and will likely do so again before the year is out. The process occurs when a hacker takes control of a victim?s computer without their knowledge or consent and uses their computing power to mine cryptocurrency. Most crypto-jacking efforts result in the extraction of new Monero coins, one of the most popular cryptocurrencies among digital thieves due to its anonymous properties. This publication was retrieved by us on January 17, 2019 2:38 PM. See blockonomi.com for additional posts.
What is Tether Beginners Guide to USDT Information & Controversy
Cryptocurrency News & Your Guide to the Blockchain Economy If you got into cryptocurrencies in 2017, there?s virtually no way you didn?t hear about Tether (USDT): the good, the bad, and the ugly. Indeed, the ?stablecoin,? so called because a single tether token is designed to maintain the same value regardless of whether the crypto markets are up, down, or sideways, has had a dramatic year to say the least. Today, then, we?re going to be walking you through Tether. What it is, and why it?s generated so much attention over the past several months. Tether is an Ethereum-based ERC20 token that?s billed as the ?U.S. dollar token.? That?s because each tether is said to be pegged to fiat reserves 1:1, with these reserves being maintained in as-yet undisclosed bank accounts under Tether Limited?s control. Tether Limited, of course, is the organization heading up the token project. This article was obtained by us on January 17, 2019 2:38 PM. See blockonomi.com for complete listings from this source.
Mt. Gox Distribution Could Shatter Shaky Bitcoin Market
Cryptocurrency News & Your Guide to the Blockchain Economy After most of the major cryptos peaked in late 2017/early 2018, it has been a rough ride for crypto investors. Now bitcoin prices have sold down to the $6000 USD level, and there are numerous commentators calling the bottom of the bear market. No one knows for sure if this is it, but there are some factors that could drive bitcoin prices even lower over the rest of 2018. According to multiple credible reports, Mt. Gox is getting ready to return around 160,000 BTC to former investors. All that BTC is worth more than a billion USD at present market rates. The people who have been waiting for the return of their BTC may be in a hurry to cash some of their holdings out, which could create heavy selling pressure in the market. This item was first seen by us on January 17, 2019 2:37 PM. Check out blockonomi.com for more similar content.
Smaller PoW coins are in constant danger of 51% attacks - Decred (DCR) governance model is the solution | CaptainAltcoin
DCR aims to serve three purposes of an ideal currency: being a store of value, being a medium of exchange and being a unit of accounting. Bitcoin is kinda capable of performing these three functions, but currently possesses inferior technology that isn?t suited to make it commercial grade money. A hybrid POS/POW system used by Decred combined with upcoming privacy solutions looks to eliminate these limitations and launch the DCR token into worldwide adoption. Decred developers decided that a Bitcoin with some form of governance is required to avoid similar problems in the future and thus their current project was created. This entry was found by us on January 17, 2019 2:34 PM. Browse captainaltcoin.com for more from this source.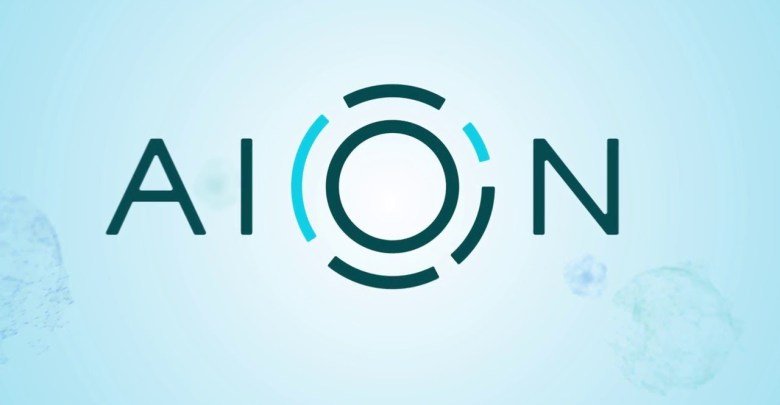 Aion (AION) about to break out of its shell and go full marketing mode | CaptainAltcoin
Remember when AION was priced above $2 USD? Well you probably don?t as this was way back on July 9th. The coin saw its monthly highs a couple of days before, reaching $2.31 USD/30000 satoshi before beginning to drop in an apparent free-fall. That drop has continued throughout these past weeks, leading AION to its absolute monthly lows of $0.72 USD/9374 satoshi. August brought no change to this pattern as AION is currently riding the yearly lows train whose brakes are nowhere to be seen. Right now you can purchase one AION for $0.489109 USD (21.01% rise in last 24 hours)/7414 satoshi (18.50% drop in last 24 hours). Daily trade volume is almost non-existent, sitting at 282 BTC. With a market cap of $68,330,937 USD, AION is currently the 70th most valuable cryptocurrency in the world. This piece was first found by us on January 17, 2019 2:34 PM. You may want to visit captainaltcoin.com for more.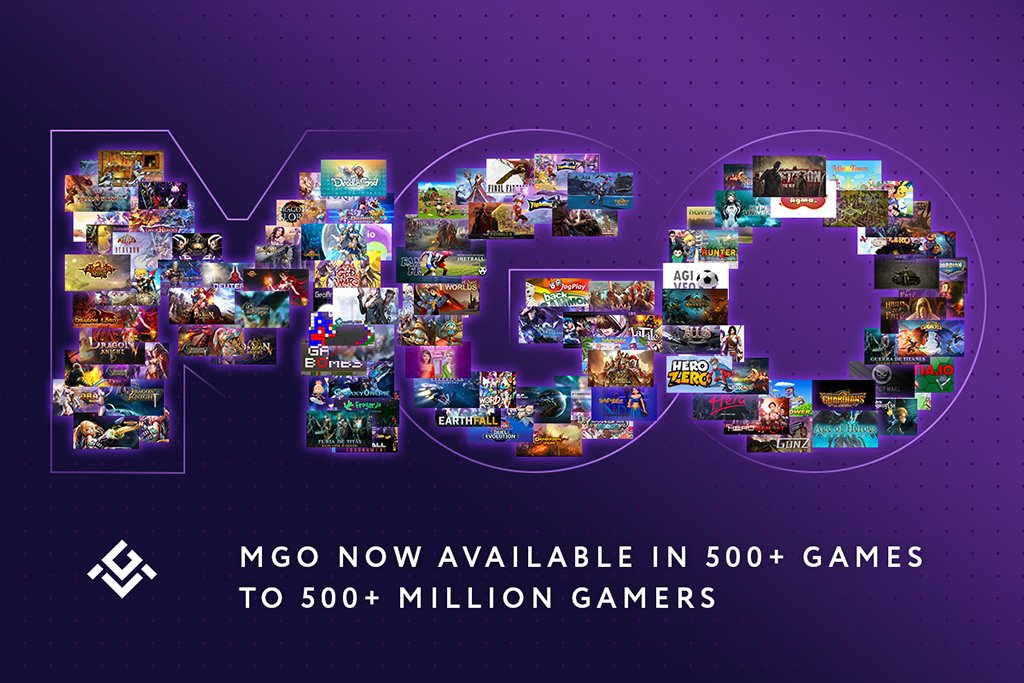 Crypto and Gaming Collaboration: MobileGO and Xsolla Are Now Business Partners | CaptainAltcoin
Millions of players are interested in esports and MobileGO wants to provide an ecosystem that will satisfy this interest. With already 500+ supported games and its own token MGO, MobileGO builds the solid esports platform that will be able to join developers, gamers, publishers, creators, investors and esportsmen ? the global gaming audience counting over 2.5 bln users. MobileGO, known for providing special token MGO ? has claimed its further development along with Xsolla. This cooperation offers benefits to the payment methods as Xsolla provides a gaming payment system to more than 500 mln clients worldwide. This piece was found by us on January 17, 2019 2:33 PM. Check out captainaltcoin.com for more similar content.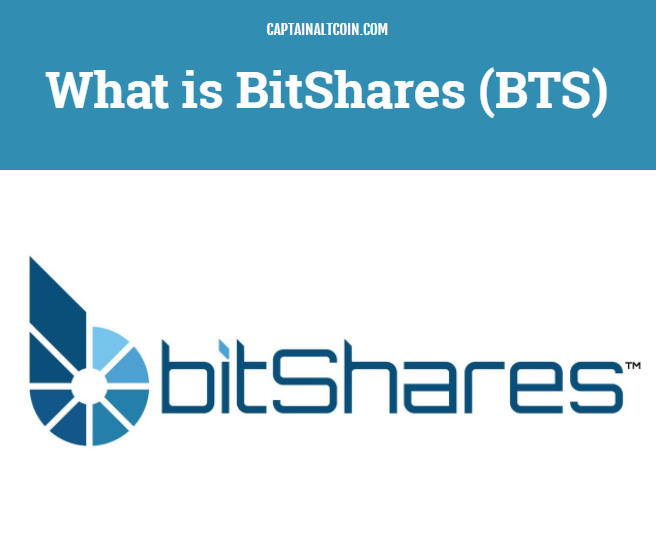 BitShares (BTS) Overview: Centralized exchanges delist them because they are competition | CaptainAltcoin
BitShares price action has been somewhat wild throughout the past month. After reaching $0.1134 on September 5th, the currency dropped sharply with some high daily trade volume (reached $34,949,159 on 6th) and reached a monthly low of $0.0905 on September 12th. BitShares bounced with intention from this low, going on a run which would eventually end with the price of $0.1290 and bring the trade volumes back to $30 million. Ever since, the currency has seemingly entered a slow and bloody downturn which led it to its today?s values. Furba gives a short overview of the currency?s technicals: ?BitShares is at the end of the triangle. Considering the long history of the project and also the fact that it one of the highly rated blockchains by Chinese ranking, 300% returns Bitcoin-wise against 50% loss risk may be not that a bad trade.? This share was first found by us on January 17, 2019 2:30 PM. Browse captainaltcoin.com for more.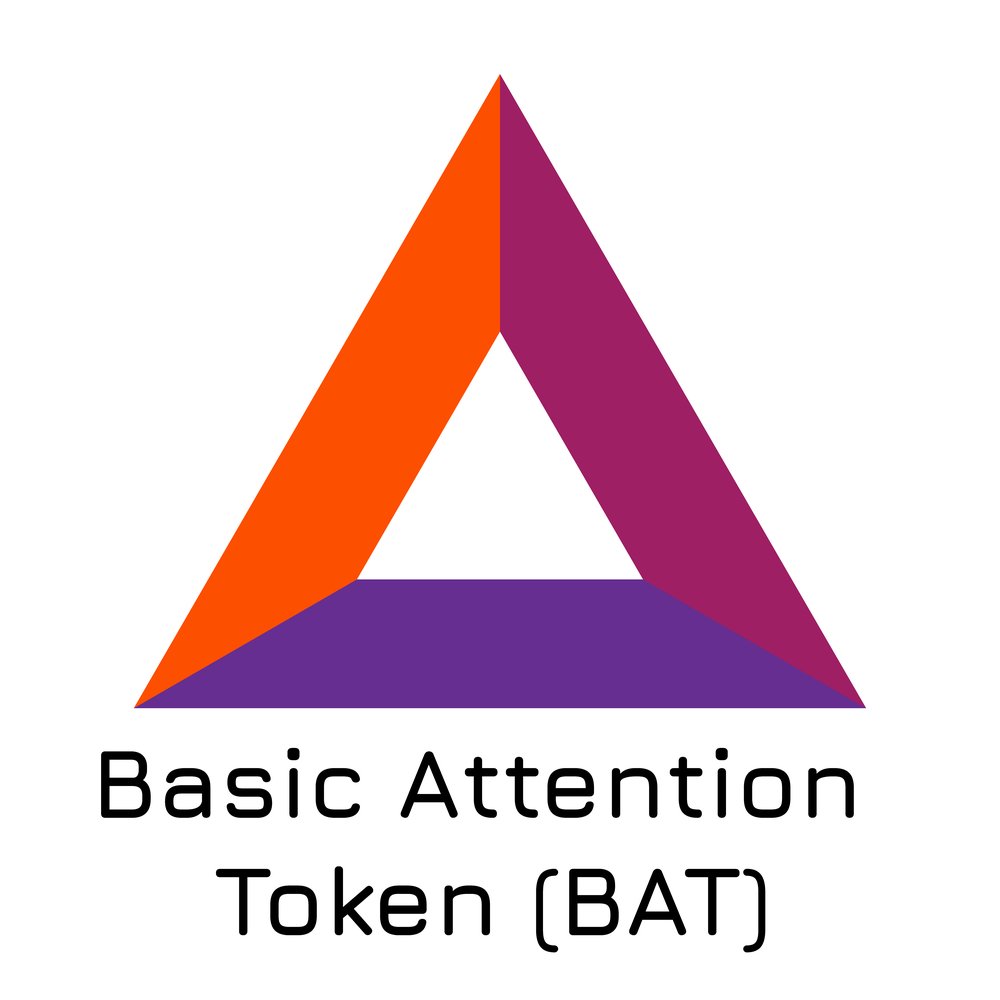 Brave and BAT adoption is nearly a vertical line: Some of the world's largest websites are already making money via BAT | CaptainAltcoin
BAT?s popularity in the crypto circles peaked at the time it was added to Coinbase. There were corners of crypto world that didn?t know too much about BAT and Brave so that happening stirred some buzz around the Brendan Eich?s brainchild. Ever since integrating BAT payment system into their exceptional Brave browser, the BAT team has seen staggering growth numbers both in monthly active users of the Brave browser but also in the number of publishers that accept BAT. Some of the world's largest websites are already making money as @brave publishers. Vimeo The Guardian Washington Post VICE CoinMarketCap This data was retrieved by us on January 17, 2019 2:29 PM. See captainaltcoin.com to find more similar content.
World's Oldest Art Auction House to Use Blockchain: Christie's and Artory
Christie?s, the world?s oldest art auction house, is planning to use blockchain technology to register one of the greatest privately owned collections of American Modernist art. The Barney A. Ebsworth Collection is estimated to exceed $300 million at the auction. The star-studded collection contains American Modernist classics by artists such as Hopper, Sheeler, O?Keeffe, de Kooning, Pollock and more. One of the pieces to be auctioned, Jackson Pollock (1912-1956), Composition with Red Strokes, painted in 1950, worth an estimated $50,000,000 to $70,000,000. The late Barney Ebsworth is considered one of the world?s greatest collectors and served on the boards of several museums including the Seattle Art Museum, the Honolulu Museum of Art, the St. Louis Art Museum, the National Gallery of Art, Washington, and the Smithsonian American Art Museum. This posting was first seen by us on January 17, 2019 2:12 PM. Check out coincentral.com for more similar content.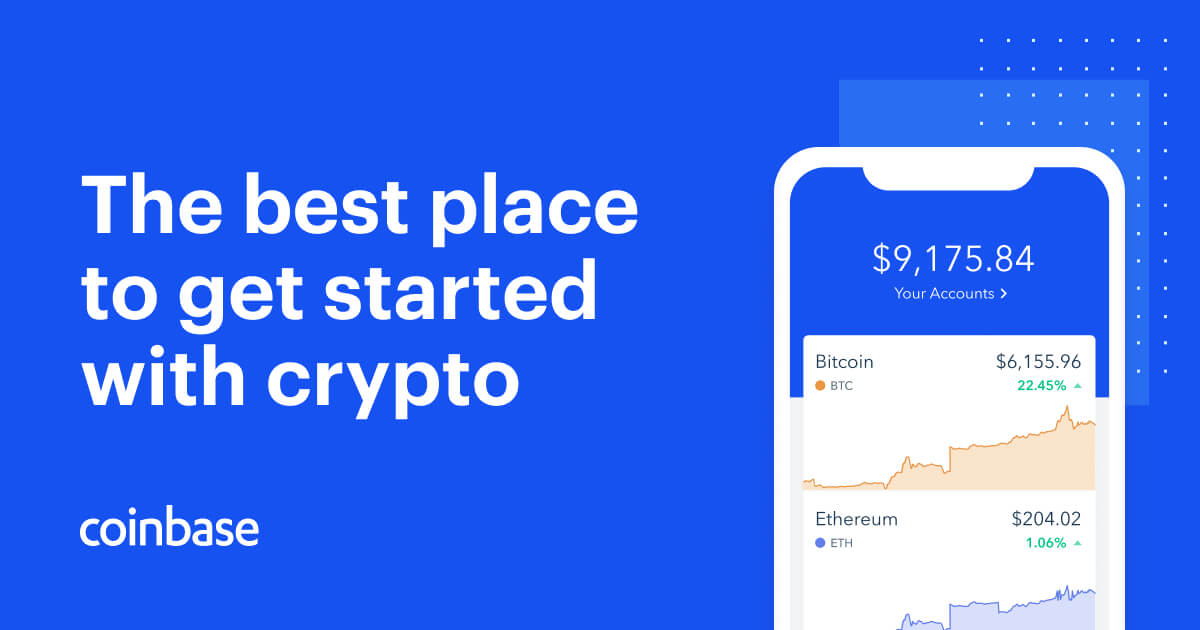 Basic Attention Token Price Chart (BAT) | Coinbase
BAT is an Ethereum token that powers Brave Software's blockchain-based digital advertising platform. Internet users who browse the web using Brave's free web browser (available at Brave.com) can choose to replace the ads they see with ads on Brave's ad network. Users then receive BAT from advertisers as compensation for their attention. Not sure which to buy? Get a set of currencies with one purchase This entry was retrieved by us on January 17, 2019 2:08 PM. See www.coinbase.com for more from this source.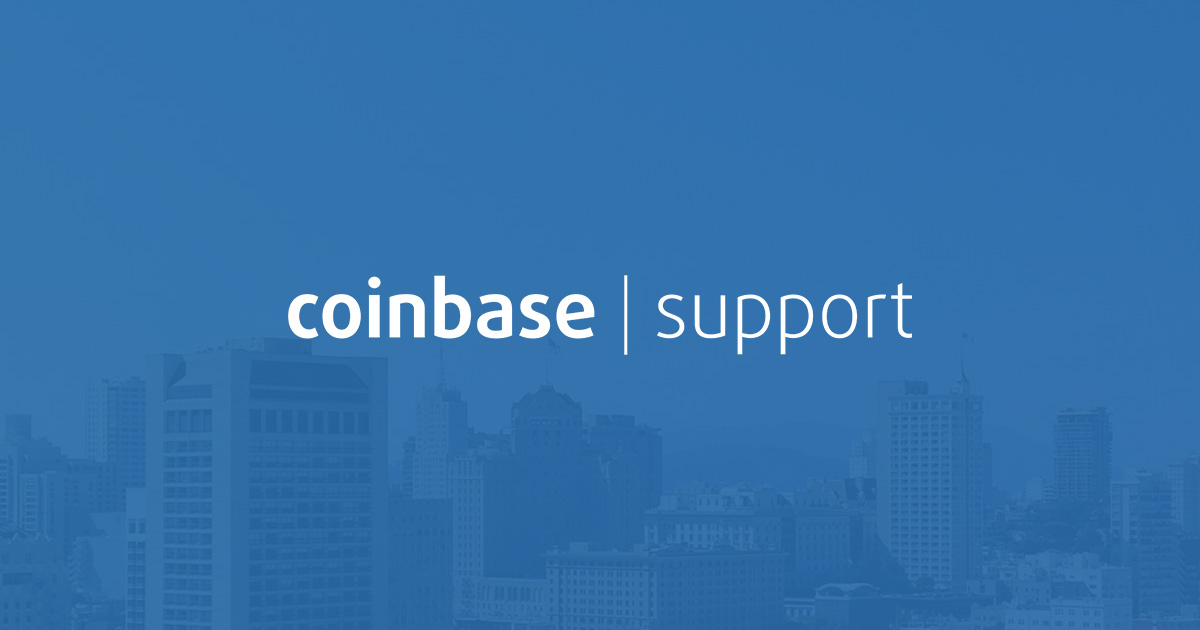 Pro | Locations and trading pairs
This item was first found by us on January 17, 2019 2:07 PM. Have a look at support.pro.coinbase.com for more.
AWS Step Functions, State Machines, Bifrost, and Building Deployers
AWS Step Functions are hosted state-machines defined according to the Amazon States Language. To execute a Step function you send it JSON data which is given to an initial state to process then pass the output to another state. States are processed until a success or failure state is reached. How a state processes its input and selects the next state depends on its Type. For example, a Task state can use a Lambda function to process the input, and a Choice state can select which state to go to next based on its input. Step functions are awesome because they: Here is a small example where a state-machine calls out to a Lambda function and makes a choice based on its output: This share was obtained by us on January 17, 2019 2:06 PM. See blog.coinbase.com for more from this source.
Transition to Coinbase Pro The Coinbase Blog
On Friday June 29, we say goodbye to GDAX and hello to Coinbase Pro. To take full advantage of this upgrade, we recommend you start using pro.coinbase.com now. Coinbase Pro is a new interface built on top of the existing GDAX trading engine that has been designed with the needs of the active trader in mind. No action is necessary from you right now, but please note that after June 29, you will not be able to access gdax.com. After this date: Coinbase Pro is currently live and we encourage all users to update their bookmarks and try our upgraded trading experience today. If you need additional assistance with this transition, please see our FAQ for more information, or contact Coinbase Customer Support at (888) 908 7930. This posting was retrieved by us on January 17, 2019 2:03 PM. You may want to visit blog.coinbase.com to find more similar content.
You Can Now Export Your Transaction History The Coinbase Blog
Good news: you can now download your transaction history as a CSV file (which can be opened in Excel for example). This is accessible from Account Settings -> Integrations page. Learn about working at Coinbase: https://www.coinbase.com/careers This posting was first found by us on January 17, 2019 2:00 PM. You may want to visit blog.coinbase.com for additional posts.
Two Factor Authentication - Coinbase Developers
OAuth2 authentication requires two factor authentication when debiting funds with the wallet:transactions:send scope. When 2FA is required, the API will respond with a 402 status and two_factor_required error. To successfully complete the request, you must make the same request again with the user?s 2FA token in the CB-2FA-TOKEN header together with the current access token. Keep in mind that 2FA tokens expire quickly, so you?ll need to re-try the request after the user supplies his token. Two factor authentication affects only users who have 2FA enabled in their user settings. Depending on the user?s settings, the token will be delivered via SMS or the user must obtain the 2FA token from his Authy application. This posting was first seen by us on January 17, 2019 1:59 PM. See developers.coinbase.com for more.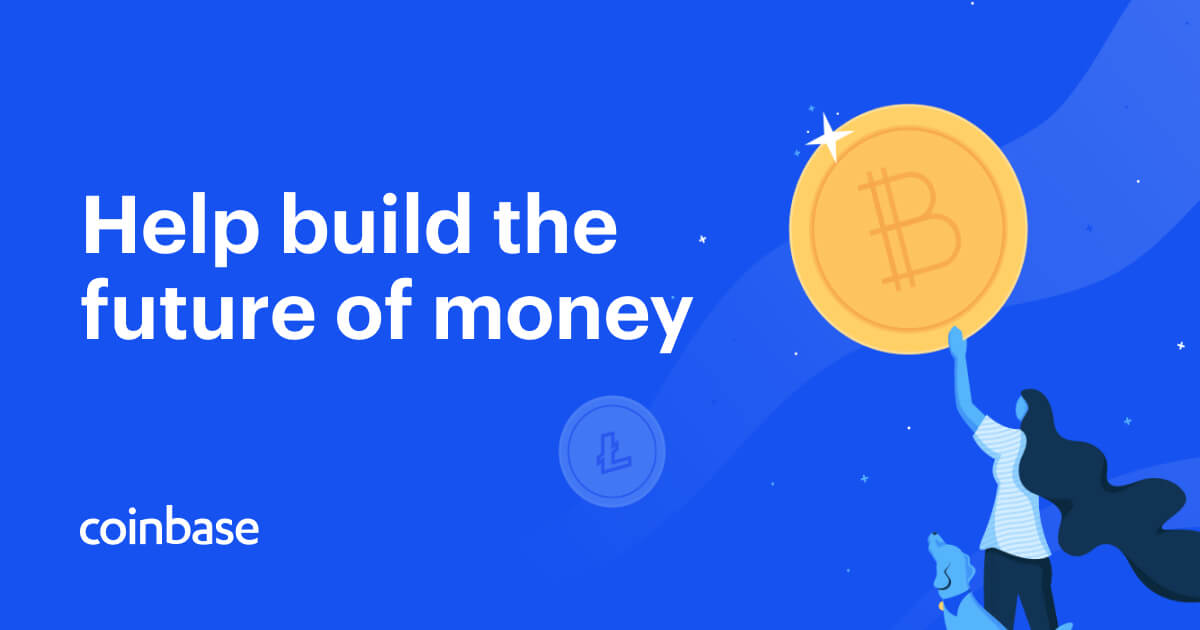 Positions - Careers - Coinbase
This item was discovered by us on January 17, 2019 1:57 PM. Visit www.coinbase.com for more.
Blockchain Capital Raises $150 Million, Looks Beyond Financial Services - CoinDesk
Blockchain Capital has raised $150 million in its fourth fundraising round, raising the total value of assets under the venture capital firm?s management to $250 million. San Francisco-based Blockchain Capital?s portfolio already includes fintech companies such as Coinbase, Ripple, Circle, and Kraken. It has long been one of the blockchain industry?s leading firms, investing in 72 companies, tokens and protocols since it was founded in 2013. This recent round is Blockchain Capital?s largest to date. It came in two parts: $125 million for the Blockchain Capital IV LP fund and $25 million worth of cryptocurrency for Blockchain Capital Parallel Fund IV. It did not disclose what kind of tokens the latter fund accepted, just that it only takes crypto. This posting was found by us on January 17, 2019 1:47 PM. You may want to visit www.coindesk.com for more.
Crypto Exchange Poloniex Launches Institutional Trading Services - CoinDesk
Crypto exchange Poloniex has announced the opening of trading services for institutional clients. The company, which was acquired by payments firm Circle earlier this year, said Tuesday that it will begin offering institutional accounts, with support for different crypto trading pairs and API interfaces. The exchange will also provide no-fee transactions for all bitcoin/USD Coin trades in December. As part of its new accounts, Circle is offering over-the-counter trading through Circle Trade, services through Poloniex and trading pairs with the USDC stablecoin, according to a registration page. Firms looking to participate in OTC trading must issue a minimum order size of $250,000. This posting was obtained by us on January 17, 2019 1:43 PM. Browse www.coindesk.com for more similar content.
Daily Transactions | Bitcoin.com Charts
The number of transactions included in the blockchain each day Daily Transaction count is one of the most important and controversial metrics for the Bitcoin Cash (BCH) network. A key driver of the Bitcoin Cash (BCH) fork and the Segwit (BTC) fork was a dispute over the importance of enabling low-fee on-chain transactions (the type measured by this chart). Today, this fee is low for Bitcoin Cash (BCH) (about 1 satoshi per byte, or less than USD $0.01), but high and unpredictable for Bitcoin Core (BTC) (anywhere from 20 satoshis per byte to over 1,000 satoshi per byte, between 10 cents and dozens of dollars depending on transaction volume). This entry was found by us on January 17, 2019 1:28 PM. Visit charts.bitcoin.com for additional posts.
Bitcoin.com_Regulation Fintech Circle - Bitcoin News
Dropgangs & Dead Drops https://t.co/4wqMtIJR4o pic.twitter.com/WBvC7v0wgv Dropgangs and Dead Drops: Report Highlights Evolving Darknet Market Opsec. Since the creation and subsequent takedown of the darknet marketplace the Silk Road, the hidden market ecosystem has exploded with inventive solutions that promote private voluntary exchanges? read more. New York Regulator Approves Two New Stablecoins, Gemini Dollar and Paxos Standard Cashshuffle Developer Says Privacy Project Nears Completion Russia Not Ready for the Petro, Proposes Plan to Aid Venezuela Without It The Daily: Crypto?s Latest VR World, New Blockchain Analytics Tools This item was discovered by us on January 17, 2019 1:24 PM. See news.bitcoin.com for more from this source.
Chinese Blockchain and Cryptocurrency Media Gets a Boost from International Funding
Being A New User On Lit: Mithril?s App What Determines Bitcoin?s Price? Which Companies Accept Bitcoin Payments? Why Bitcoin Is Not A Ponzi Scheme? Ethereum Constantinople Fork May Leave Chinese ASIC Producer Out of Business Bitmain Scales Down Operations in Netherlands Ethereum Constantinople Fork: How It Affects ETH Miners Jihan Wu?s Double Game. From Bitcoin Evangelist to Dictator The Reason Why Bitmain Lays Off 80% of Its Staff How the ?Incentive Token? Could Change the Face of Crypto Travala.com Now Accepts XRP for its Hotel Booking Platform VeChain Partners with BIOS Middle East Machi X ? Social Crypto Exchange This entry was first seen by us on January 17, 2019 11:18 AM. Have a look at www.asiacryptotoday.com for complete listings from this source.
Blockstream unveils Beta Version of Satellite API for Data Broadcast
Blockstream is all set to launch it?s beta version of it?s Blockstream Satellite API. It will help developers broadcast data via the company?s satellite network. The move follows the company?s satellite service expansion back in December. In December  it started broadcasting Bitcoin?s (BTC) blockchain on a global scale. Blockstream?s Bitcoin space initiative aims to free the cryptocurrency?s network from land-based Internet connection.This in turn will increase it?s robustness. Blockstream?s latest product allows use of satellites for encrypted messaging, with users paying for the service via the Lightning testnet, which means that broadcasting is free for the moment. Also Developers can submit messages through a RESTful API. This will allow users will be able to submit messages via the Blockstream website. This data was discovered by us on January 17, 2019 9:59 AM. Have a look at www.thecryptoupdates.com for more from this source.
Ripple Price Analysis: XRP Enters Newly-Established Lower Trading Range -- Can the Bulls Bring Price Action Back Above $0.3449
Cuallix, a financial institution with over 25 years in Mexico, the United States and Hong Kong, has been in partnership with Ripple to provide cross-border payments since early 2018. The company was one of the first 3 to use xRapid and XRP in piloting cross-border payments. XRapid is a liquidity solution for banks that uses XRP as a bridge currency. It helps financial institutions to eliminate delays and lower costs in global payments. The CFO of Cuallix, Nicolas Palacios, recently spoke at the Swell Conference in San Francisco, where he stated that using Ripple technologies allowed them to move funds in a faster, more efficient and transparent way which can be passed on to their final client. He also stated that he believes that they are the only company in Mexico to use the product so far. This article was first seen by us on January 17, 2019 8:04 AM. See www.investinblockchain.com for more.
Blockchain Latest Update: Blockchain-based Firm Blockstream Launches Beta Satellite API Version for Data Broadcast
Blockchain-based company Blockstream is reportedly launching a beta version of its Satellite API, to help developers broadcast data with the company?s satellite network. This information came to light via an official announcement on January 16. Bitcoin (BTC) Price Today ? BTC / USD The scheme comes after Blockstream?s satellite service launch in December 2018, when the company started broadcasting the Bitcoin (BTC) Blockchain globally. Blockstream?s Bitcoin space program is reportedly designed to free the digital asset network from its dependence on land-based Internet connections ultimately increasing its robustness. This share was first seen by us on January 17, 2019 7:47 AM. Check out smartereum.com to find more similar content.
Blockchain Supply Chain Platform Nets $16 Million in Series A Investment
Chronicled raises $16 million to join the stream of companies tackling supply chain management, plans a launch later in 2019. Chronicled gets $16 million in Series A round to build blockchain supply chain platform United States enterprise supply chain developer Chronicled has raised $16 million in a Series A funding round, the company confirmed in a press release Jan. 15. Chronicled ? which will use blockchain technology to power a platform helping clients secure and automate supply chains ? saw its round led by Hong Kong venture capital firm Mandra Capital. Streamlined Ventures, The Perkins Fund, Frank Fiore and David Aho also participated in the funding round The company reports it is planning to launch its platform this year. This share was retrieved by us on January 17, 2019 7:43 AM. Browse cointelegraph.com to find more similar content.
Litecoin Cash Predictions: Why is Litecoin fork Litecoin Cash rising LCC / USD - Litecoin Cash Price Analysis | Smartereum
Litecoin Cash ? Why is Litecoin Cash rising?: Litecoin underwent a hard fork in the past after which Litecoin Cash was created. Many of the cryptocurrency experts believe that Litecoin is going to rise more. In anticipation of the hard fork, the main cryptocurrency that is Litecoin has already risen by around 20% in the recent past. It is also been helped by the bullish trend in most of the other cryptocurrencies. Litecoin Cash was launched on February 18 due to the hard fork in Litecoin. For every 1 Litecoin which the cryptocurrency holder has, 10 Litecoin Cash was provided to them. Thus, the value which was created is enormous. This posting was discovered by us on January 17, 2019 7:30 AM. See smartereum.com for additional posts.
Ethereum Price Predictions 2019: Cryptocurrency's value could triple (How high can the price of Ethereum go in 2019 ) - Ethereum news | Smartereum
A recent analysis of the charts indicate that the price of Ethereum (ETH) has continued to drop sharply. In fact, the rate at which the digital asset is falling is much higher compared to other assets among the top tokens. This continued downward spiral has surprised investors and is causing concerns among many regarding were the digital asset is heading. It appears that no bottom is OK for Ethereum (ETH) as it continues to drop. Currently, Ethereum (ETH) is trading around $103. This shows that the digital asset has fallen from approximately $1200 since the start of the year. Thus, the token has lost over 90% of its original value due to the highly volatile market. This posting was first seen by us on January 17, 2019 7:29 AM. Visit smartereum.com to find more similar content.
Aggregated knowledge base entries about ION (ION) Titles not entered by Crypto.BI and are Copyright(C) their original authors.
---
Send us news tips, suggestions or general comments by email: contact [at] crypto.bi