Sebastien: If you watched the recent @CardanoEffect episode on Plutus, you probably heard our discussion about Chimeric ledgers

January 21, 2019 12:21 AM Visit Twitter for Tweet content.
You may want to visit twitter.com for more.
Update regarding upcoming utility share distribution for LYM token holders

January 20, 2019 8:17 PM Hello, dear Lympo community! The Holidays are approaching fast and we wish you all a Happy Holiday Season. As for us, it?s already time to unwrap our gifts for you, our biggest supporters. During the summer, we announced a benefit program for all LYM holders who have upwards of 10,000 LYM with a plan to distribute utility shares based on stakes and a bonus LYM giveaway. The benefits are divided into three tiers, in relation to the size of LYM ownership: Once again, here are the benefits: The first benefits will go live starting next year. More information will follow, stay updated! As promised, tomorrow, on December 20, we will distribute the first utility shares in the form of a newly issued LYMUS (LYM Utility Share) token. We have released 100,000,000 of these tokens and tomorrow will mark the first round of distribution during which, the first 20% (or 20 million tokens) will be distributed.
See medium.com for more from this source.
The South Africa Reserve Bank Set To Crackdown On The Crypto Sector With New Regulations

January 20, 2019 7:10 PM While there are not many African countries who are adopting blockchain technologies and cryptocurrency, South Africa is most certainly not one of them. In fact, many consider the Southernmost nation to be the leader in crypto and blockchain on the continent. That being said, like many other nations around the world who have niche cryptocurrency communities, regulations are confusing, incomplete or just not present. In the US the SEC  is the body creating their regulations and it seems that now, joining the regulatory game is the South African Reserve Bank (SARB). SARB recently released their whitepaper which is focused on cryptocurrency regulation. As per a statement from SARB, the body argues that there are many risk and benefits pertaining to digital assets:
Have a look at coinbeat.com for more similar content.
Introduction to MESG

January 20, 2019 4:23 PM If you?re already familiar with MESG, you can jump into the Building a Blog tutorial right away! Since the early days of computers, we never had a fixed definition about how services should communicate with each other through the network. This negative adoption from the past even limits us with today?s microservices methodology. Microservices bring a great value to software ecosystem by proposing how services should be kept small and be dedicated. But it is still lacking on the reusability side because, it doesn?t bring a standard for how services should communicate with each other through the network.
Check out medium.com for more from this source.
3 Predictions For Blockchain In The Supply Chain In 2019

January 19, 2019 5:31 PM When the supply chain conversation turns to blockchain, the laundry list of capabilities and benefits is often preceded by the word "could." The technology is here. We understand what an immutable ledger could do for supply chains, but widespread adoption is still in the distance. In early 2018, a Gartner survey put the number of CIOs (across all industries) with actual blockchain implementation at their organizations at 1% globally; 8% were experimenting, and 77% weren?t interested. Further, the Gartner Hype Cycle predicts the time for larger, focused investments in blockchain will begin in 2022 and large-scale, global value-add won't begin until 2027.
Check out www.supplychaindive.com for additional posts.
Governments use inflation to steal wealth and to keep you working longer for less

January 18, 2019 11:48 PM Visit Twitter for Tweet content.
See twitter.com for additional posts.
The Cryptocurrency Market is No Exception There is NO Best Rebalancing Period

January 18, 2019 8:30 PM At Hodlbot, we automatically rebalance people?s cryptocurrency portfolios. So inevitably, one of the most common questions I get is, ?what is the best rebalancing period?? I attempted to answer this in my last article by simulating 100,000 portfolios using the Monte Carlo method and found more frequent rebalancing did not have any effect. But, many of my readers & followers were not satisfied. A lot of investors are under the impression that there is something special about the cryptocurrency market???something that gives an edge to more frequent rebalancing. I?ve never been one to shy away from data. So in this article, I will be investigating the impact of rebalancing frequency on portfolio returns by running backtests on historical cryptocurrency market data.
You may want to visit hackernoon.com for more.
Cost Benefits of Digitization vs

January 18, 2019 4:20 PM At Entoro Capital, we believe the introduction of security token offerings (STOs) into the financial services sector will not only stabilize the investment landscape, but will radically disrupt Wall Street?s old-school ways. Forward thinking technology players are excited that software decentralization will be the disruption catalyst; however, that can only hold true if the intrinsic and extrinsic benefits outweigh the cost. Put simply, do STOs save time and money? We have yet to see an analytical review, so we decided to tackle it ourselves. Based on our analysis, the STO may just rule the securities world and enable us to create faster and more cost-effective financial instruments. The table below captures our attempt to summarize the relevant costs of digitization compared to traditional methods of capital raising.
Check out medium.com for more from this source.
The Thai stock exchange officially asked for permission to trade Cryptocurrency

January 18, 2019 12:54 PM If you have watched the movements of Southeast Asia?s cryptocurrency industry, you will know that Thailand is now becoming one of the major players in the region. While neighboring nations such as Malaysia have not decided yet whether they should turn cryptocurrency into legal or not, other countries on the continent such as Thailand, Singapore and Hong Kong are constantly developing in terms of legal framework and leading the industry. Thailand leads the way in openness in Asia The kingdom which is famous for sunny beaches, street food and transgender?s nightlife is becoming a major figure in the Asian pre-coding market. Bangkok Post today reported that the Thai Stock Exchange (SET) is about to apply for a pre-coding license from the Ministry of Finance so that they can become a digital asset exchange.
You may want to visit newsdaily.tv for more similar content.
Crafty ICO (CFTY) ICO Rating, Reviews and Details | ICOholder Select widget Notification icon


January 17, 2019 6:15 PM The current labor relations are not enough to promote happiness and trust between people, generating friction and, consequently, waste of resources. Information asymmetry is the root of most of the waste of wealth, which is paid by all of us from the higher transaction costs and additional energy expenditure. To tackle these problems, we created the Crafty, which is the best tool for turning workers into skilled entrepreneurs professionals, fully informed, integrated and tuned into the market and allow the contractors know their best options to hire people genuinely evaluated and qualified, suitable for a specific task. The social network provides confidence, blockchain provides transparency and augmented intelligence amplifies the possibility of better choices for the parties involved. Crafty is a platform that connects the various specialties service providers with their contractors, without charging any intermediation fee or centralized intervention.
You may want to visit icoholder.com for more from this source.
Bitcomo (BM) ICO Rating, Reviews and Details | ICOholder Select widget Notification icon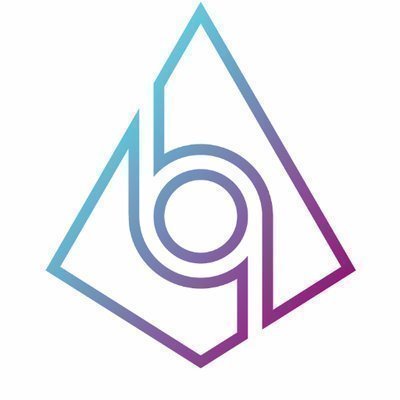 January 17, 2019 6:15 PM Bitcomo is a decentralized affiliate marketing network. The new paradigm provided by blockchain technology is ideal for online advertising, for it enables companies to better analyze the data collected from web users. This gives them the opportunity to precisely target audiences on a large scale at a much lower cost compared to traditional marketing tools. The Bitcomo affiliate marketing CPA network is wholly performance-based. This means that advertisers pay only when they see results and internet marketers are rewarded for each visitor or customer acquired through their own marketing efforts. This method incentivizes and rewards publishers and advertisers alike.
See icoholder.com for more from this source.
CHAINLINK ICO Rating, Reviews and Details | ICOholder Select widget Notification icon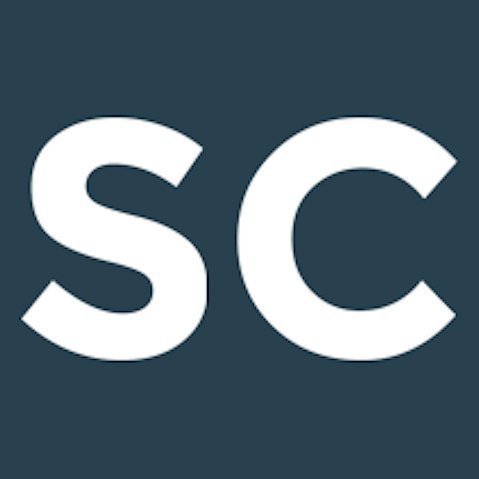 January 17, 2019 6:14 PM As developers begin to implement their chosen smart contract, they encounter the connectivity problem; their smart contract is unable to connect with key external resources like off-chain data and APIs. This lack of external connectivity is due to the method by which consensus is reached around a blockchain's transaction data, and will therefore be a problem for every smart contract network. The LINK Network is the first decentralized oracle network; allowing anyone to securely provide smart contracts with access to key external data, off-chain payments and any other API capabilities. Anyone who has a data feed, useful off-chain service such as local payments, or any other API, can now provide them directly to smart contracts in exchange for LINK tokens.  Becoming a ChainLink Node Operator is an easy way to monetize your experience with a specific API as a developer. It's also a great way for data providers, payments providers and various online service providers e.g. e-signature to sell their API based services directly to a smart contract.  If you'd like to operate a ChainLink Node to offer your services for direct purchase by a smart contract, we're excited to help get you setup. By creating a decentralized infrastructure for smart contracts to access critical off-chain resources, there is now a scaleable, secure and auditable way to add data, off-chain payments and APIs into a smart contract.
Visit icoholder.com to find more similar content.
Gizer (GZR) ICO Rating, Reviews and Details | ICOholder Select widget Notification icon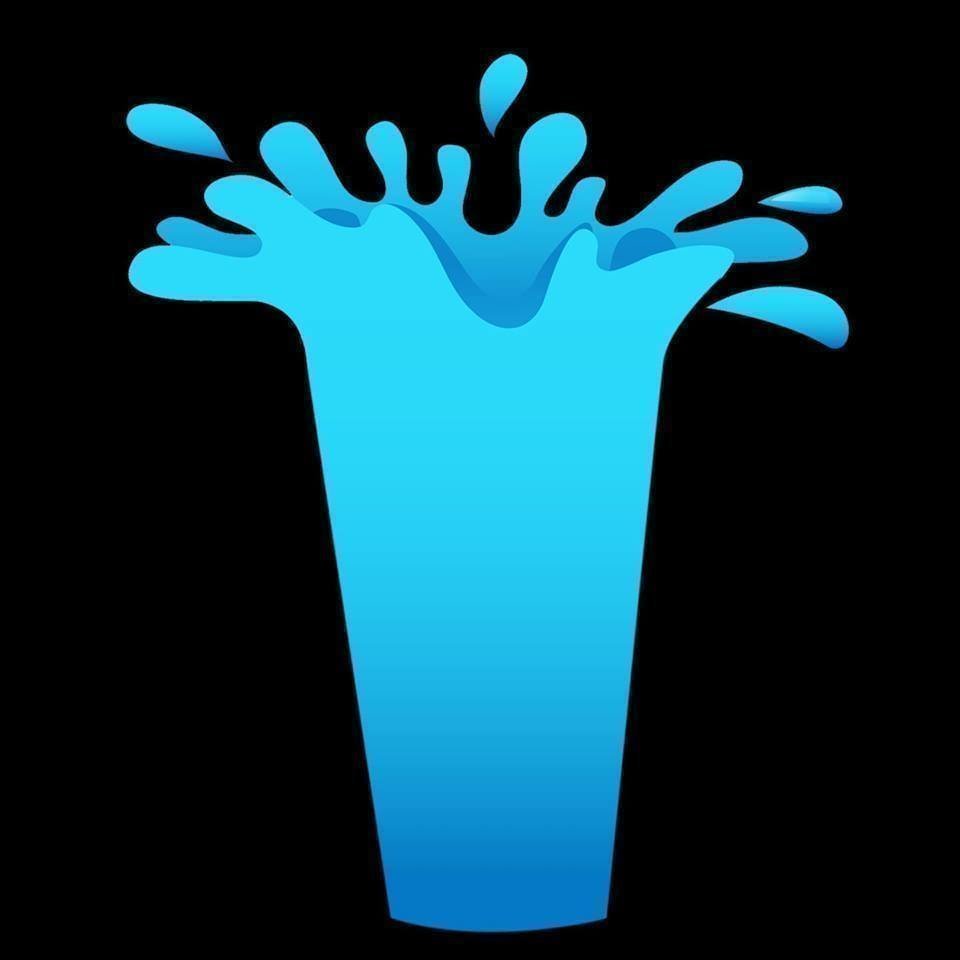 January 17, 2019 6:14 PM The Gizer platform is a global gaming network that connects the entire gaming community - Gamers, Hosts, Services, Venues and Businesses. Gizer creates a wide array of opportunities for these parties through tournament hosting and discovery, service and product listings, and brand sponsorships found directly on the platform. To help gamers best leverage the platform, the GZR token will take advantage of the latest advances in blockchain technology to allow for transparent, seamless UX integration across multiple gaming platforms. Gamers can use the tokens to gain access to their Gizer Global Gaming Identity, or GG ID, by holding any amount of GZR in their wallet. The GG ID is a profile created on Gizer, which can be accessed by any game developers who adopt Gizer?s technology through the use of Gizer API?s and Oracles. GG ID will consist of three parts: a customizable avatar, gamertag, and gaming statistics. GZR represents an unlockable profile item in an ?unknown? state. The user can unlock tokens at any time, resulting in a randomized profile item being unlocked that can be applied to a gamer?s avatar. The rarity and type of the item unlocked is completely random and decided only after the user decides to unlock it. A secondary use of GZR tokens will be to pay for commissions or other fees on the Gizer platform. Users can collect items to power up and customize their avatars to gain prestige within the gaming community. Once certain sets of items are collected, the user is rewarded with exclusive items, rank boosts, and badges specific to their accolades.
Visit icoholder.com for more similar content.
STK (STK) ICO Rating, Reviews and Details | ICOholder Select widget Notification icon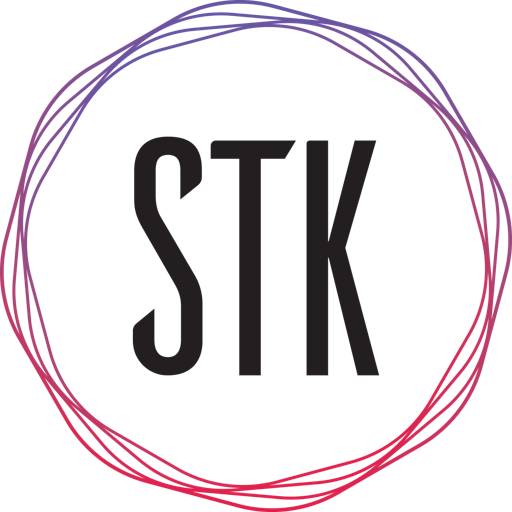 January 17, 2019 6:14 PM STK Global Payment?s vision is to create a globally accessible alternative to traditional banking, allowing you to store your money safely, access it instantly and transact with it anywhere, in any currency including crypto by using the STK token, right from your smartphone, using the STACK app. Creating a digital wallet as a companion to a traditional card solution, the STACK app enables you to use any of your currencies at point of sale, anywhere in the world. In order for users of the STACK wallet to transact in real-time, the STK solution will be integrated into the STACK digital multi-currency wallet. This functionality can only be accessed with a STK token. The STK token will be used to pay for the operating cost of setting up the State Channel. Because STK tokens can change in value, the price per transaction is calculated similarly to how gas prices are on Ethereum.
Check out icoholder.com for more from this source.
DRKCoin ICO rating dan rincian | ICOholder Pilih widget Notification icon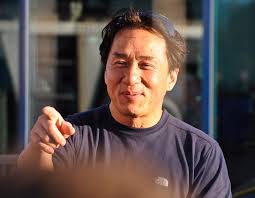 January 17, 2019 6:14 PM Penawaran ini didasarkan pada informasi yang diberikan semata-mata oleh pemberi penawaran dan informasi lain yang tersedia untuk umum. Penjualan token atau acara pertukaran yang sama sekali tidak terkait dengan ICOholder dan ICOholder tidak memiliki keterlibatan di dalamnya (termasuk dukungan teknis atau promosi). Penjualan Token terdaftar dari orang-orang yang tidak memiliki hubungan dengan ICOholder yang hanya dapat membantu pelanggan melacak aktivitas yang terjadi di dalam keseluruhan token sector. Informasi ini tidak dimaksudkan untuk memberikan nasihat yang harus Anda andalkan. Anda harus mendapatkan saran profesional atau spesialis atau melakukan due diligence Anda sendiri sebelum mengambil, atau menahan diri, tindakan berdasarkan konten di situs kami. Syarat dan ketentuan apa pun yang dimasukkan oleh kontributor sehubungan dengan perolehan Token ada di antara mereka dan penerbit Token dan ICOholder bukanlah penjual Token tersebut. Pemegang ICO tidak memiliki tanggung jawab hukum atas setiap pernyataan yang dibuat oleh pihak ketiga sehubungan dengan penjualan Token dan setiap klaim atas pelanggaran kontrak juga harus dilakukan secara langsung terhadap entitas penerbit Token yang tercantum di sini.     
See icoholder.com for more.
IHT I-house token (IHT) ICO Rating, Reviews and Details | ICOholder Select widget Notification icon


January 17, 2019 6:14 PM i-house.com is a global real estate blockchain cloud platform. Its mission is to integrate global real estate markets with the blockchain mechanism. Through joining blockchain and real estate, the real estate developer, financial institutions and their users can be connected and the transaction of real estate can be made a part of ?digital credit society?, therefore constituting a pivotal supporting part of the economic development. All owners and investors will become beneficiaries of i-house.com real estate blockchain. IHT is a smart contract technology and distributed accounting technology developed for the purpose of splitting real estate under i-house.com, which utilizes blockchain?s intrinsic advantages such as trustless mechanism, antitamper, co-supervision and traceability. Through IHT?s smart contract, large real estate can be split and distributed to financial institutions. In this way, the user will get the opportunity to invest small amounts of money and benefit from real estate, and ensures security and low risk of investment.
See icoholder.com for more from this source.
BetKing (BKB) ICO Rating, Reviews and Details | ICOholder Select widget Notification icon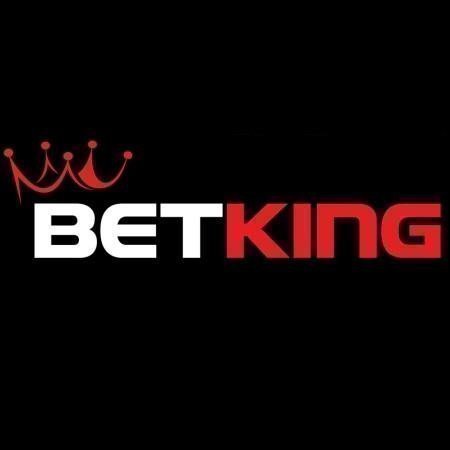 January 17, 2019 6:14 PM BetKing opened in April 2013 and by the end of 2014 quickly became the most popular crowd funded Bitcoin casino. From 2015 BetKing had the most wagered volume of all crowdfunded gambling sites, 400,000 Bitcoin, almost more than all competitors combined! With a 6000 Bitcoin crowd fundedbankroll BetKing was the most trusted dice site with the highest betting limits. All 6000 Bitcoin were returned to investors when we closed in December 2016. The new platform will offer new updated provably fair casino games such as Blackjack and Roulette as well as all your favorites. We will support multiple cryptocurrencies including Ethereum and Litecoin betting.
Have a look at icoholder.com for more from this source.
OPTin Ad Platform (OPTIN) ICO Rating, Reviews and Details | ICOholder Select widget Notification icon


January 17, 2019 6:14 PM OPTIN Blockchain LLC (the ?OPTB?), from the creators of DoGood Media (?DGM?), is introducing the OPTin Advertising Network and the OPTin token (?OPTin?).  The OPTin Network is comprised of three main blockchain-based components: The OPTin token is the base currency for this network, and already has one of the largest existing altcoin user pools.  Usage is transparently displayed on http://ico.optincoin.org/#/sidechain with blockchain notary. The OPTin Network is uniquely positioned to solve advertising's problems because the team has over 30 years executive experience in some of the largest media and market research companies.  Using DoGood Media?s network of users and publishers, the OPTin solution has immediate traction and great chance of success.
Browse icoholder.com for more similar content.
Vestarin (VST) (VST) ICO Rating, Reviews and Details | ICOholder Select widget Notification icon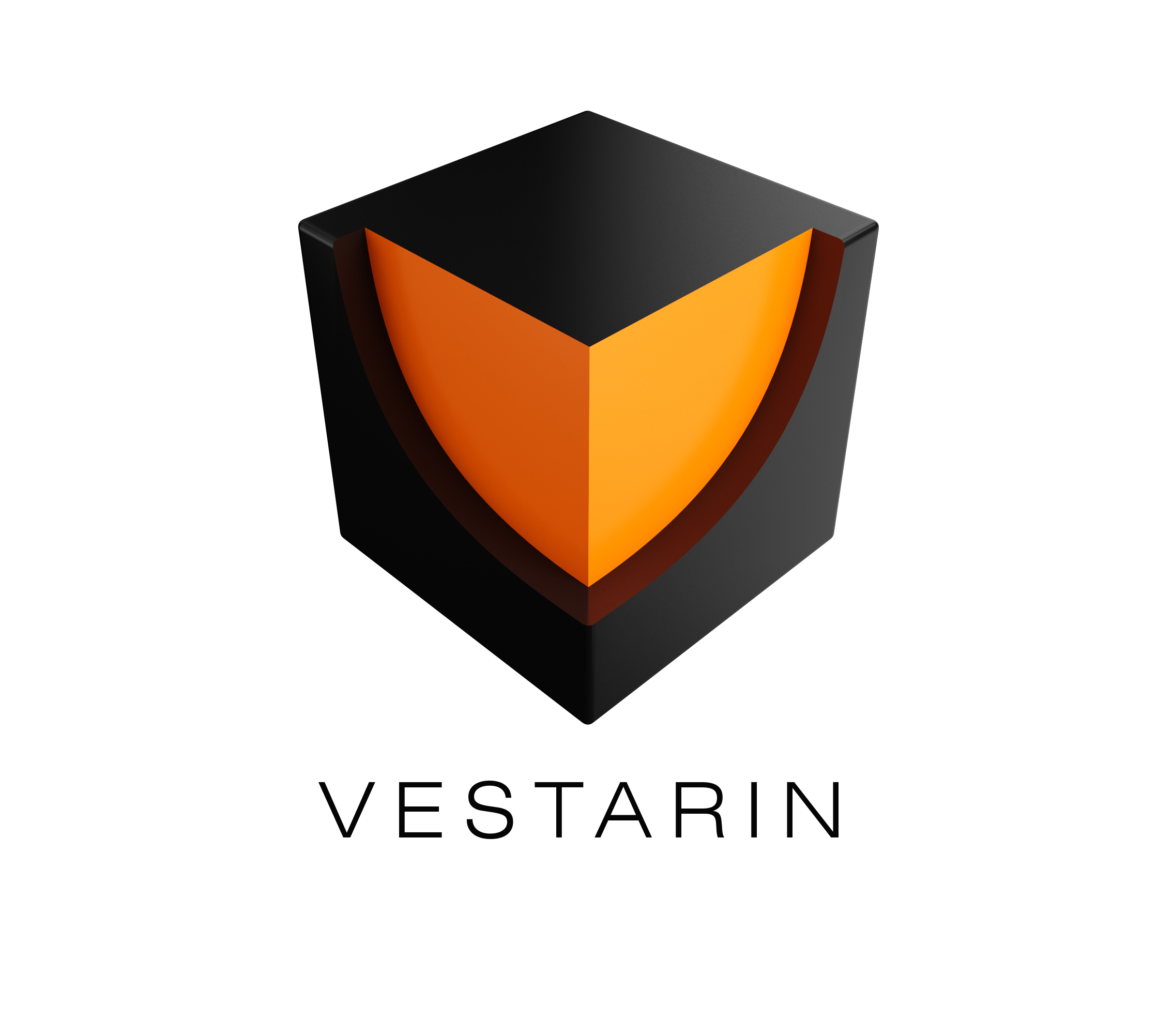 January 17, 2019 6:13 PM Owners of shops, services, exchange points integrate their businesses into the Vestarin platform, while users make purchases and pay for services with their VST tokens. Idea Development, forming Technical specification Idea Development, forming Technical specification Listing on the markets, alpha-testing, Launch of Listing on the markets, alpha-testing, Launch of Marketing, Attracting professionals, Beta testing Launch of the block ?For BUSINESS?, ?ICO?, integra Full volume marketing, SMM, CPA, PR, Papers Over 500 shops and services providers on the platf Launch of Online/Offline blocks for purchase in cr
You may want to visit icoholder.com for more from this source.
Drivedeal (DDT) ICO Rating, Reviews and Details | ICOholder Select widget Notification icon


January 17, 2019 6:13 PM P2P car sharing is the most effective way to leverage the efficiency of car ownership and reduce the individual total cost of ownership As all resources can be made accessible for every platform participant, ride hailing services can be offered by anyone Instead of driving around four empty seats, car pooling offers inexpensive transportation for users and an additional revenue stream for providers of a ride A vast potential for transportation of goods lies within the routes covered by millions of car users every moment As a key property of the platform, every user regains the control over his data. If preferred he can then monetize this data or use it for optimization applications
You may want to visit icoholder.com for additional posts.
Aggregated knowledge base entries about ION (ION) Titles not entered by Crypto.BI and are Copyright(C) their original authors.
---