A lovely recent conversation by a couple of thought leaders about the future of law, blockchain and AI.
One of the cores of our work at Kleros is researching the prospects of legal tech and the impact it will have on the legal business in the coming years. Joseph Raczynski, Thomson Reuters' resident legal futurist is one of the select few we always love discussing. Joe has a wide view of the legal industry and the business and technology that will affect it in years to come. Let's dive into the conversation! What?s a legal futurist, what?s the job description of that? There is none. I think they?re still working on that in some dimly lit back room. It comes down to this - I?ve spent a lot of time on the core pieces of technology, either building computers, working on networks, white hat hacking systems and delving into how businesses processes work by studying sociology and believe it or not, nature, which inevitably impacts how we interact and develop. This information was first seen by us on January 16, 2019 6:20 PM. Visit blog.kleros.io for more.
Economist Behind Claim Russia Will Buy $10 Billion Worth of Bitcoin Said Price Would Collapse to $100 Last Year
Over the past week or two, a story about Russia adding bitcoin to their foreign currency reserves has been reported in a variety of media outlets such as The Daily Telegraph, Fortune, and ZeroHedge. All of these stories cite Vladislav Ginko, who is an economics lecturer at the state-funded Russian Presidential Academy of National Economy and Public Administration (RANEPA). According to Ginko?s comments on Twitter and in interviews, he believes the Russian government will add $10 billion worth of bitcoin to its foreign currency reserves early this year. The move is said to be a reaction to sanctions imposed by the United States. This post was obtained by us on January 16, 2019 6:04 PM. You may want to visit coinjournal.net for additional posts.
Jimmy Song: Bitcoin Is A Tool For Peaceful Revolution
People use cryptocurrencies for many different things, legal and illegal. However, Jimmy Song says that Bitcoin can be used to promote peaceful revolutions. Jimmy Song is a bitcoin educator, entrepreneur and core developer of the Bitcoin Blockchain. He has also recently released his new book, called ?Programming Bitcoin.? In an interview with RT?s business host Max Keiser, Song said that there would be a lot of ?cool? things happening to Bitcoin during 2019. One of them is the lightning network that will among other things allow instant transactions. Keiser suggested that bitcoin is a currency of resistance. Economic models around the world are not working as well as they should, and the result is revolutions. In France, the Yellow Vests are roaming the streets because of raised taxes and are violently fighting the government. Yellow vest activists are now urging French citizens to empty their bank accounts. They want to spark a massive run on French banks in their fight with the government. Interestingly, people in France wore yellow vests with bitcoin on the back.  Song argues that the biggest thing bitcoin brings the ability to decentralise monetary power. He says: This post was retrieved by us on January 16, 2019 6:02 PM. Visit toshitimes.com for complete listings from this source.
Dubai telecom company du to develop blockchain solution for patient safety
Dubai-based telecom company du has entered into a partnership with blockchain healthcare solutions company Dhonor HealthTech to develop the UAE?s first blockchain solution for patient-centric safety verification, Unlock-BC reported. The project would mark the latest use case of its Blockchain Platform as a Service (BPaaS), which was announced in October 2018 in collaboration with ConsenSys. du?s BPaaS is a cloud-native blockchain infrastructure that can provide private blockchain networks with a high level of customization, support multiple consensus algorithms with monitoring, managing capabilities, and smart contract capabilities. It will enable users to create blockchain networks and deploy and run their use cases using intuitive user interface (UI). It supports Ethereum and Hyperledger Fabric v1.3 frameworks. This entry was discovered by us on January 16, 2019 6:01 PM. Have a look at thenews.asia for more from this source.
Colorado making a big push for crypto legislation again!
How a failed bill led to a collaboration between local politicians, state regulators and blockchain startups to figure out whether Colorado even needs any new laws The Colorado Sun ? tamara@coloradosun.com Tech+Business+Economy These are selected by the writer and confirmed by the editor In one of the more dramatic endings during the last legislative session, a bill aimed at putting Colorado at the forefront of blockchain policy passed by a single vote.  But, moments later, it failed after some lawmakers changed their minds. The words blockchain and cryptocurrency often cause eyes to glaze and confusion to abound. And this new technology hasn?t been helped by fraud and cryptocurrency values that skyrocketed then plunged. But for proponents, such technology ? aimed at building a more secure internet ? is still worth figuring out. That?s why a revamped bill is expected to be introduced Friday by one of the same co-sponsors, Sen. Jack Tate, R-Centennial. This article was first seen by us on January 16, 2019 5:54 PM. You may want to visit coloradosun.com for additional posts.
Genesis Partners With Blockchain Security Firm to Provide Direct Custody Operations
Blockchain security firm BitGo has partnered with Genesis Global Trading to enable direct trading on its custody service. Blockchain security firm BitGo has partnered with Genesis Global Trading to enable direct tradings on its custody service Blockchain security firm BitGo has partnered with Bitcoin (BTC) over-the-counter (OTC) trading platform Genesis Global Trading. The partnership intends to allow clients to trade crypto directly from BitGo custody, according to a press release posted today, Jan. 16. Following the recent acquisition of a crypto custodian qualification, BitGo has endeavored to improve its custodial services by protecting clients? funds through allowing them to trade digital assets without need for withdrawals from hard storage. This data was obtained by us on January 16, 2019 5:50 PM. Check out cointelegraph.com for complete listings from this source.

SUKU targets speed and efficiency in B2B blockchain platform Official Blockchain News & Information
03 Jan 2019 ? Interest in blockchain related technologies has surged over the past year. As the technology gains mainstream interest, we are set to see another year in which more innovators are likely to launch services that seek to revolutionize supply chain information sharing at a time when consumer scrutiny is on the rise. One such platform is SUKU, a blockchain-based ecosystem, aiming to make supply chains more efficient, transparent and collaborative by offering a supply-chain-as-a-service platform to enterprises. The company is primarily targeting small and medium-sized businesses with an on-demand, open, decentralized software distribution model which consists of applications and services that are utilized by supply chain participants. After laying the groundwork, Citizens Reserve, the company behind this new platform, is now seeking to enhance its capabilities with technology partners in a continually evolving ecosystem. This publication was retrieved by us on January 16, 2019 5:49 PM. You may want to visit vixennow.com for more from this source.
Tronix (TRX) Coin Prices, Predictions, Alerts, Charts & Investment Analysis
Tronix is a Cryptocurrency that you can buy, sell or exchange on the open market. The coin has been trading since 26/09/2017 and it uses the symbol TRX. We include a variety of resources on this cryptocurrency, including how you can buy, sell and exchange it with others. Of course, you can always visit the website or social links included below. Tronix. TRX was first listed in the year 2017, a year in which tons of new altcoins were listed. Is Tronix mined? How many TRX coins have been mined to date? Based on our real-time statistics, we know 66650333145 TRX coins of 99142409163.21 total coins that are available have been mined to date. This article was obtained by us on January 16, 2019 5:43 PM. You may want to visit www.reliablecoin.com to find more similar content.
LTO Network sale is ending in 8 hours with $3.1 million (69%) raised so far! #ltonetwork
Cryptyk is building the world's first complete cyber security and clou... IOV solves the problem of complexity, human error and lack of interope... Sparkster is empowering you to bring your ideas to reality by enabling... The Scalable Privacy Preserving Platform for Decentralized Application... LendChain is a distributed digital asset financial services platform b... Metadium solves the issue of on-line trust identity and formulates fir... Distributed Cloud Computing on Trusted Hardware. KBcoin is a user friendly ex. The world first member-rating system. Tokenized Advertising Alliance Protocol. weBloc aims to shift the cent... This data was first seen by us on January 16, 2019 5:41 PM. See www.icodata.io for additional posts.
Is KYC and AML Compliance Regulation a Must-Have, Must-Do Necessary 'Evil' in the Crypto Ecosystem
The world of cryptocurrency has been torn between those that want regulation on the technology and those that deem regulation a violation of their privacy. The latter group further terms the act of regulating the cryptocurrencies as a backward move from the benefits they offer including privacy and anonymity. News.Bitcoins latest look gives insight into why KYC/AML is important for crypto adoption. Cryptocurrency exchanges, in particular, have been a target to the regulators that require know your customer (KYC) and anti-money laundering (AML) regulation to be implemented by the exchanges. While some of these exchanges comply with the call, others do not appreciate collecting any of their customer information. This information was first found by us on January 16, 2019 5:39 PM. Check out bitcoinexchangeguide.com for more.
The South African Reserve Bank Aims to Create an All-inclusive Crypto Regulation Law. Released the document comprising of recommended regulatory guidelines designed for the crypto-asset industry.
Today, the South African Reserve Bank (SARB), National Treasury (NT), Financial Sector Conduct Authority (FSCA), Financial Intelligence Centre (FIC), and the South African Revenue Service (SARS) released a crypto assets consultation paper. The assets in question are commonly referred to as cryptocurrencies which are digital representations or tokens that are traded, accessed, verified, and transacted electronically by various communities of users. The South African Reserve Bank released the document comprising of recommended regulatory guidelines designed for the crypto-asset industry. Even though the regulation is not yet official, it is a gigantic step in the SARB formulating their position and giving South Africans clear guidelines on how to engage within the crypto sphere. This entry was first seen by us on January 16, 2019 5:37 PM. Browse www.cryptovibes.com for more.
Mobile Mining App From Electroneum Breaks Million Downloads Milestone -
More than one million people have now downloaded a mobile mining app from the team at Electroneum, the world?s first enablement cryptocurrency ? a statistic which puts it in the top one percent of mobile apps in the world. Electroneum?s app, which enables users to mine and transfer its digital currency, ETN, through their phones, is one of only 25,271 out of the 3.8m apps in the Google Play store to have more than one million installations. It broke the million-download mark just nine months after it was launched and has been downloaded by people in 200 countries across the world. ?One of the key reasons that our app is so popular is that it makes cryptocurrency accessible,? says Electroneum CEO Richard Ells. ?Anyone with a smartphone can download it and start mining and transferring ETN straightaway ? giving people the chance to engage with cryptocurrency quickly and simply. This entry was first found by us on January 16, 2019 5:36 PM. See thisweekincrypto.co for complete listings from this source.
Blockchain Consortium R3 Launches Corda Network and Independent Governance Foundation
R3 has announced the launch of its Corda Network, which will be operated and governed by a newly-created not-for-profit organization. R3 has announced the launch of its Corda Network, which will be operated and governed by a newly created not-for-profit organization, the Corda Network Foundation Enterprise blockchain software firm R3 has announced the launch of its Corda Network, which will be operated and overseen by a newly created not-for-profit organization, the Corda Network Foundation. The announcement was made in an R3 press release published on Jan. 16. R3 has to date reportedly gathered over 300 partners from across multiple industries ? both the private and public sector ?  to collaborate on developing Corda, its open-source blockchain platform, as well as its business-oriented offshoot Corda Enterprise. This item was discovered by us on January 16, 2019 5:35 PM. Have a look at cointelegraph.com for additional posts.
Electroneum (ETN) May Surpass Everyone's Expectations Very Soon - Crypto Daily
Technically, the essence of cryptocurrency is gambling. Investment is a form of gambling so actually, you?ve always been able to gamble on the blockchain. More people than ever used cryptocurrencies in 2018, and at BitStarz, Bitcoin, Ethereum, Dogecoin, Bitcoin Cash and Litecoin wagering went through the roof! One player won $206,551 on a single Book of Aztec spin. Maybe not enough to make Satoshi Nakamoto jealous, but nevertheless a super win! Copyright © 2019 Crypto Daily? Crypto Daily Pte Ltd, 1 Thomson road, Balestier hill, Singapore 300001, Registered number: 201812719R This share was discovered by us on January 16, 2019 5:35 PM. Visit cryptodaily.co.uk for complete listings from this source.
Blockchain in the energy sector will make energy consumption cheaper and enable the prosumers greater control and security. This is exactly what the GET-p.io platform will offer, enabling B2B and B2C energy trading, empowered by smart contracts.
The ?Distributed Energy: Impact of Blockchain on Energy Trading? report highlights the impact of prosumerism and distributed resources on the energy transaction landscape. The recent trends in the energy industry such as the rise in prosumerism and increasing deployment of smart meters have resulted in better data analytics, storage and communication solutions to the energy industry. According to a new report conducted by Frost & Sullivan, these factors have enabled the conventional end users to take part in energy transactions in the form of supporting the grid during peak hours and helping maintain the stability. This article was discovered by us on January 16, 2019 5:35 PM. Browse www.smart-energy.com for additional posts.
Electroneum Just Another Addition To My ShitCoin List / Don t Get Swayed By The Hype ! Steemkr
The mobile mining experience? How about no? Recently, there were a lot of shills for Electoneum on Bitcointalk a week or two ago, I don't know whether they were deluded or trying to con people into buying in. Those brand new accounts were touting that they were going to get 100x gains easily which would put it just behind ethereum in marketcap, a ShitCoin whose only unique feature is mobile mining. It?s kinda of sad that people can fall for anything without putting much thought into it. And the worse is when most of them think that it?s some new Bitcoin and that we are about to touch the Moon and then probably head for the Mars. This article was obtained by us on January 16, 2019 5:32 PM. Visit steemkr.com for complete listings from this source.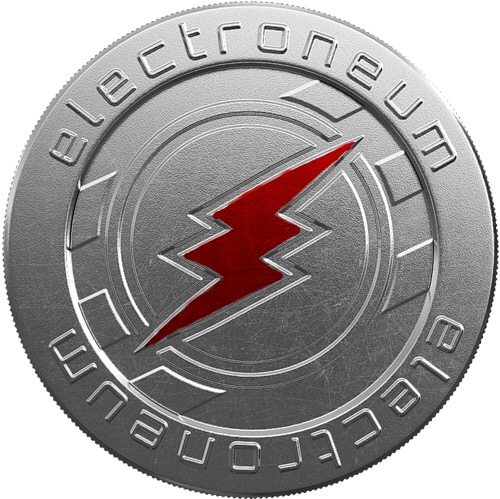 Hampered By Cyber Attack, Electroneum is Hit By Snark Following $40 Million ICO |Crowdfund Insider
November 8, 2017 @ 12:33 pm By JD Alois Electroneum recently raised $40 million in a highly successful Initial Coin Offering (ICO). The funding came in via ETH 42058.31 and BTC 4872.16. The British cryptocurrency for is targeting the 2.2 billion smartphone users around the globe. Electroneum explains the problem their crypto is attempting to address: ?Googling? for Bitcoin Hack or Ethereum Hack will find you dozens of stories of stolen cryptocurrencies. We?ve developed an OFFLINE wallet that is 100% secure. You can create as many offline wallets as you like (free) and transfer the bulk of your Electroneum to those wallets. This entry was first seen by us on January 16, 2019 5:32 PM. Check out www.crowdfundinsider.com for more from this source.
Opinion: TRON's $1 Million Contest Looks Like a Massive Pump Scheme
Home » TRON?s $1 Million Contest Looks Like a Massive Pump Scheme Justin Sun, CEO of Tron (TRX), is a big fan of aggressive marketing and grand gestures. Most recently, the TRON Accelerator project promoted Tron?s protocol to naive decentralized application (dApp) developers. TRON Accelerator was meant to be just another big project that would drive dApp developers towards Tron?s ecosystem. Its one-million dollar motivation program offered lucrative payouts and financial support for those who were eager to foster innovations and promote blockchain technology adoption. Fundamentally, the program looked very much like a hackathon on steroids. This post was first found by us on January 16, 2019 5:31 PM. Have a look at beincrypto.com to find more similar content.
MyCryptoCheckout and AtomicPay Add Non-Custodial Dash Merchant Solutions With HD Wallet Support
Posted by Justin Szilard | Jan 16, 2019 | News | MyCryptoCheckout announced new HD wallet and 0-conf support for Dash while AtomicPay now offers their non-custodial payment processor service, which both offer greater security for merchants. MyCryptoCheckout v2.34 -New: HD wallet support for $DASH @Dashpay -New: HD wallet & SegWit support for $VIA @viacoin -New: Some wallets (BCH, BTC, BTG, BZX, DASH, DCR, DGB, LTC, XVG, ZEC) now optionally support 0-conf payments.https://t.co/zCqUhMMzGe#WordPress #WooCommerce AtomicPay also recently announced the launch of their non-custodial cryptocurrency payment solution to eliminate third party dealings for merchants. This will help further secure merchants because custodial payment solutions put merchants? funds at risk since ?if you don?t own the private key, you don?t own your cryptocurrency?. AtomicPay also highlighted in their press release that centralized payment solutions put the merchant at risk of ?high processing fees, hidden charges, slow settlements, hacks, foul plays, privacy and censorship issues?. This data was retrieved by us on January 16, 2019 5:29 PM. Check out dashnews.org for additional posts.
Bitwage Service Adds Payroll Tax Payment Funding Options for U.S. Businesses
Jimmy has been following the development of blockchain for several years, and he is optimistic about its potential to democratize the financial system. Cryptocurrency payroll service Bitwage has partnered with Texas-based payroll and Human Relations firm Simply Efficient HR to help companies fund W2 Employees and payroll tax payments using crypto. The initiative, which launches today, January 16, 2019, is available in all 50 American states. Essentially, this partnership allows companies across the United States and Puerto Rico to fund their W2 payrolls and payroll taxes in ether and bitcoin. At the other end, employees can choose what percentage of their wages will be paid in bitcoin or paid in fiat currency. This article was first seen by us on January 16, 2019 5:28 PM. Check out bitcoinmagazine.com for more from this source.
AERGO's GOPAX 24h Volume hits $1 Million - The HOT Korean Projects
On Jan 16th 2019, AERGO has hit a milestone of knocking a $1 Million 24h Trading Volume on GOPAX out of its $5.5M Total Exchange Volume. That's a solid 70% share on the exchanges total, ranking 3rd highest volume after Bitcoin and Ethereum. ICON (ICX) on the other hand has been surfacing with a $250,000 overall volume in South Korean Exchanges (Excluding Global Ones). This is attributed to the growing interest in other projectsi n Korea. Below are a number of Volumes on Popular Korean Projects compared with Aergo leading as taken on 16 Jan 2019. AERGO - $926,276 (1M) USD 24h Volume Fantom (FTM) - $342,797 USD 24h Volume This item was discovered by us on January 16, 2019 5:13 PM. Check out steemit.com for more similar content.
Corda Network launches using XRP with new governing foundation
16thJanuary 2019 (London) ? R3 has launched Corda Network, the underlying, open shared blockchain network linking participants using Corda. Corda Network will be operated and managed by a new independent not-for-profit organisation, the Corda Network Foundation. Corda Network provides a common layer of identity and consensus for participants on Corda and Corda Enterprise. It is an open shared infrastructure, which enables compatibility between participants on the network. Corda Network allows for the transfer of data and digital assets between communities of nodes (business networks) and different CorDapps. Participants can therefore create private ecosystems within their organisation, or with trusted commercial partners, while remaining interoperable with the wider Corda community where appropriate. Relevant information can be shared between applications and organisations, creating efficiencies and avoiding duplication. Corda Network also includes identity verification and privacy services to ensure that participants can operate on the network safely. This post was first seen by us on January 16, 2019 5:02 PM. Visit www.r3.com to find more similar content.
Bitcoin Cash Price Analysis: BCH/USD Long-Term Slide Continuation
Bitcoin Cash is still trending lower inside its descending channel but is hovering around the mid-channel area of interest. If this keeps holding as a ceiling, the price could be due to resume its long-term slide. Bitcoin Cash has yet to test the Fib levels on what seems to be a correction, though, so there could still be some upside. The 38.2% level is at the $300 area while the 50% level is closer to $350 and the channel top. The 61.8% retracement level is near the 200 SMA dynamic inflection point, which may be the line in the sand for a pullback. On the subject of moving averages, the 100 SMA is below the longer-term 200 SMA to indicate that the path of least resistance is to the downside. In other words, the selloff is more likely to resume than to reverse. The 100 SMA is holding as dynamic resistance as well. In that case, BCH could be on track to revisit the swing low or the channel bottom. This piece was discovered by us on January 16, 2019 4:57 PM. Check out bitcoinerx.com for additional posts.
Platform Launched in Belarus to Allow Users Buy Buy Traditional Assets such as Gold, Oil, Shares of companies using Bitcoin
Advertise with Us Jobs at BTCManager BITCOIN PRICE: 3,591.28     HIGH: 3,669.00     LOW: 3,565.79 At BlockchaInvest, international blockchain companies and crypto projects looking to raise capital meet local investors and fund managers in a? Don't miss out on the latest news Get BTCMANAGER delivered right to your inbox January 16, 2019 13:00 by Ogwu Osaemezu Emmanuel VP Capital and Larnabel Ventures, two information technology-focused venture firms in crypto-friendly Belarus have launched a platform that makes it possible for users to buy tokenized traditional assets such as gold, oil, shares of companies and more, using bitcoin and other cryptocurrencies, reported Reuters on January 15, 2019.   This share was first found by us on January 16, 2019 4:54 PM. See btcmanager.com for more from this source.
You Should Be Worried About Cryptocurrency Mining Malware | neoRhino IT Solutions
In the world of data security, cryptocurrency mining software is often overlooked or discounted as a threat because it doesn't do serious harm to the infected system. It bleeds off computing resources, putting them to work for the miners who control the software, working for them to solve complex cryptographic puzzles which generate revenue for the hackers.  However, that's not much of a direct threat.  As such, relatively few resources are put toward dealing with such infections.  They simply tend to be given a lower priority. That's almost certainly a mistake for a couple of different reasons: This piece was first found by us on January 16, 2019 4:45 PM. You may want to visit www.neorhino.com for more similar content.
Allow transaction hash mining to prioritize transactions and protect agains spam attacks Issue #408 neo-project/neo GitHub
GitHub is home to over 28 million developers working together to host and review code, manage projects, and build software together. Have a question about this project? Sign up for a free GitHub account to open an issue and contact its maintainers and the community. By clicking ?Sign up for GitHub?, you agree to our terms of service and privacy statement. We?ll occasionally send you account related emails. Already on GitHub? Sign in to your account Allowing completely free transactions has many great advantages, but it also poses a risk to the ecosystem. A bad actor may attack the network by anonymously broadcasting malicious transactions. Even requiring a drop of GAS is not sufficient to prevent such an attack, because based on the current value of GAS it will cost an attacker only about a dollar per week to keep flooding the mempool and preventing regular users from using the network. This entry was first seen by us on January 16, 2019 4:44 PM. Have a look at github.com for additional posts.
What is NEO - Analysis of NEO & Its Blockchain Functions | BitcoinChaser
NEO originally debuted as Antshares and changed its name in June 2017 as part of the company?s decision to rebrand itself. It is a smart assets platform ? a combination of a smart contract blockchain and digital asset registrar. NEO allows trustless asset registration, issuance, and circulation. NEO supports several kinds of digital assets and uses digital certificates to enable trust for a public chain. Users can also use smart contracts to enhance the functions of assets, or to implement functions that are unrelated to assets. The main goal of NEO is to build a financial system that can bridge the gap between blockchain and real-world assets. The project was created in 2014 and raised more than 8219 BTC during the two phases of its initial coin offering (ICO) in 2015 and 2016. This publication was discovered by us on January 16, 2019 4:44 PM. Check out bitcoinchaser.com for additional posts.
Roundup 16/01/2019 Maduro: Plan to Raise Minimum Wage and Value of Petro & more
Nicolas Maduro announced a ?new monetary system? in which Venezuela will raise the value of the cryptocurrency Petro as well as the country?s minimum wage. The minimum wage is set to increase by 300% to 18,000 Bolivar per month, the equivalent of $6.70. However, what sounds like a big increase is in reality just a minor improvement of the monthly wage. The inflation rate of Venezuela is so high that the value of the Bolivar decreased by the hour. According to Maduro, the centralist government plans to increase the value of the Petro (XPD) by 400%. This plan is bound to a pledge to restore the economy via Venezuela?s oil industry.  This article was obtained by us on January 16, 2019 4:42 PM. Visit coinrevolution.com for additional posts.
Neo (NEO) Mining Guide Version 2.0.1 - Cryptocurrency Coin and Mining Guide - Snapy Coins
Formally known as Antshares, Neo is a fast growing cryptocurrency with lots of profits for the taking. How to Mine NEO Neo itself cannot be mined. You must trade/buy it using the guide below. However, the more Neo you own, the more Gas accumulates. Download the Neonwallet to begin claiming Gas (dividends). Gas is issued based ? You must be logged in to post a comment. This share was first found by us on January 16, 2019 4:41 PM. You may want to visit snapycoins.com for more from this source.
Golden Hedge: Bitcoin May Rise in the Next Recession
When the market is up, it?s really easy to look like you know what you?re doing. With equities in the 8th year of a bull market, many investors and shareholders may feel this way. It?s been a fantastic run???the S&P 500 is up over 250% from its market low during the bottom of the Great Recession. Historically, the average bull market in U.S. equities lasts around 9 years, and has a cumulative average return of 450%+. But we know from history that these bull markets don?t last forever. At some point, a macro down-cycle comes around, sending asset prices tumbling. Yet, predicting down-cycles can be very difficult. When fundamentals erode, bullish investor sentiment can still maintain price levels. This article was retrieved by us on January 16, 2019 4:33 PM. See cryptofundamental.com to find more similar content.
Aggregated knowledge base entries about ION (ION) Titles not entered by Crypto.BI and are Copyright(C) their original authors.
---
Send us news tips, suggestions or general comments by email: contact [at] crypto.bi