Installed light wallet 2

January 06, 2019 11:07 PM 1st time poster here....set up wallet in light mode and got to login but I'm a bit leery of creating my own seed, and tutorials show "generate seed" in tools I was thinking of making a special rule for https://github.com/Lyndir/MasterPassword that generates seeds... You could roll a 27-sided dice 81 times! Hey rstoo. If you don't mind dropping into a terminal, you can generate a random seed in Python with the following code: This is basically the same code that the IOTA Python API library will use in v1.2.0: I dont have the "gerneat seed" option either and not so computer savvy to enter terminal without precise instructions. Any thoughts? I have 2.3.0 on a new MacBook Pro.
Visit forum.iota.org for more.
Meet core developer Paul Handy IOTA

January 06, 2019 11:07 PM Paul Handy is deeply interested in the science of things, he has been involved in a number of interesting projects ranging from industrial equipment and scientific instruments to microfluidic stereolithography to learning systems, control systems, and more.  If but by persistence and determination he achieves it, he finds unique solutions to challenges he encounters. With experience in programming from high-level to bare-metal, he is well-prepared to take part in the future of IOTA. He holds a Bachelor?s of Science degree in Electrical Engineering, was introduced to blockchain and cryptocurrencies starting in early 2013 with Bitcoin and Litecoin, and has followed IOTA since the publishing of the whitepaper in 2015. Paul is passionate about electronics, physics, mathematics, cryptography, and peer-to-peer networks.
Visit blog.iota.org to find more similar content.
IOTA Development Roadmap IOTA

January 06, 2019 11:07 PM IOTA was initiated with a very clear and focused vision of enabling the paradigm shift of the Internet of Things, Industry 4.0 and a trustless ?On Demand Economy? through establishing a de facto standardized ?Ledger of Everything?. Since the very first lines of code was typed in middle of 2015 the project has come a long way, but in the big picture of this great journey IOTA development has only barely begun. This article unveils and outlines the IOTA Foundation?s public roadmap towards realizing this vision. This roadmap will be continuously updated in accordance with development progress and addition of new items. There are a lot of other stuff in the pipeline which will be added when ready to be unveiled.
See blog.iota.org for more similar content.
Meet the Tangle | IOTA IOTA Logo

January 06, 2019 11:07 PM A quick introduction to the data structure behind IOTA's distributed ledger and protocol. The IOTA Tangle is a stream of interlinked and individual transactions. These transactions are distributed and stored across a decentralised network of participants. The Tangle is the data structure at the heart of IOTA, first introduced in the Tangle whitepaper. IOTA uses a DAG instead of a blockchain to store its ledger, with the main motivation being scalability. A blockchain has an inherent transaction rate limit, because all participants agree on the longest chain, and discard forks and side branches. The Tangle, on the other hand, allows different branches of the DAG to eventually merge, resulting in a much faster overall throughput.
You may want to visit www.iota.org for additional posts.
How does IOTA confirmation work - Beginners - IOTA Forum

January 06, 2019 11:07 PM What does the act of 'confirmation' entail? In bitcoin, you can only confirm if you know the entire history - that is, you must know how much funds are available to make sure someone does not spend too much or double spend. How can someone validate that an address has enough funds when they do not know the entire transaction history? You can send transaction with Zero fund in tangle, each user is also a "Miner" ?IOTA makes bright future for Internet of Things, it's not just a cryptocurrency based on blockchain? @MartinRosulek https://medium.com/@MartinRosulek/how-iota-makes-future-for-internet-of-things-af14fd77d2a3
Visit forum.iota.org to find more similar content.
Mobility & Automotive | IOTA IOTA Logo

January 06, 2019 11:06 PM IOTA will be the standard for transactions and sharing data in a future of accessible, affordable and sustainable transportation. In mobility there has only been incremental innovation for decades, but the digital transformation is affecting all industries and mobility is no exception. The world is currently witnessing great shifts in the mobility space and we believe IOTA will make a tremendous impact in shaping how we perceive, experience and live mobility in the future. The automotive industry?s traditional business models are being challenged as we speak. While technological breakthroughs have enabled vehicles to be more and more connected and increasingly autonomous, the traditional business models of car manufacturers need to change accordingly.
Have a look at www.iota.org for more similar content.
GUI v2

January 06, 2019 11:06 PM Yesterday we re-initiated the coordinator after an unplanned shutdown that happened on 20th of October. We are now releasing a new GUI Wallet, together with the IRI Release 1.4.1.1 which happened earlier today so that the entire network can resume normal operations. More information will follow, but the main reason for the shutdown was to protect our users from an ongoing attack on the network which could have had more serious consequences due to a bug that was swiftly dealt with. Is your balance 0? Here?s a detailed step-by-step guide to walk you through the process of re-discovering your balance. Community members are also happy to help answer your specific questions on the forum and slack. https://forum.helloiota.com/588/Help-My-IOTA-balance-is-zero-steps-to-help-you-find-your-balance-v252
Visit blog.iota.org for complete listings from this source.
David Snsteb IOTA

January 06, 2019 11:06 PM Julia Schulz joins the IOTA Foundation as Assistant to the Board. She lives in? Janna Zielinski joins The IOTA Foundation as Head of Strategic Projects? The community around IOTA is one of the most vibrant and innovative in the entire DLT? Dany Shaanan is joining IOTA as a Research Scientist on the Research team. In this? Wolfgang Welz is a researcher and software developer with areas of interest in? Luigi Vigneri Ph.D. is a computer scientist with experience in network modeling?
Have a look at blog.iota.org for additional posts.
IOTA Data Marketplace IOTA

January 06, 2019 11:06 PM The IOTA Foundation is thrilled to introduce an ambitious project that has been in the making since 2015. The Data Marketplace is IOTA?s most comprehensive pilot study thus far. The goal is to enable a truly decentralized data marketplace to open up the data silos that currently keep data limited to the control of a few entities. Data is one of the most imperative ingredients in the machine economy and the connected world. Data is one of the most fundamental ingredients in the machine economy and the connected world. It is the foundation upon which the other strata of the Data???Information???Knowledge???Wisdom (DIKW) Pyramid are dependent. Without this primary substrate, nothing can be established about the world. A datum (plural: data) is the raw value of a qualitative or quantitative variable; a pure unfiltered input from reality. Data sets that are structured and thus have had meaning extracted from them constitute what we consider to be information. Information tells us something concrete and coherent about the world through context. Contextualized information thus makes up what we know as knowledge, which in turn gives rise to our (and our machines?) ability to make wise decisions. Wisdom is knowledge applied.
You may want to visit blog.iota.org for more.
PoW on the Tangle - IOTA Docs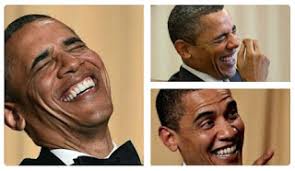 January 06, 2019 11:06 PM
Have a look at docs.iota.org for more similar content.
R & D IOTA

January 06, 2019 11:05 PM
You may want to visit blog.iota.org for additional posts.
IOTA Ecosystem Fund ($10 million) IOTA

January 06, 2019 11:05 PM Every great open source project has a great ecosystem surrounding it, in many ways it is the defining characteristic that separates a mediocre project from a great one. A thriving ecosystem is a prerequisite for long term success. In that spirit we are very happy to announce the ?IOTA Ecosystem Fund?, which is valued north of $10,000,000. This fund is entirely dedicated towards fostering growth of IOTA through incentivizing participation in expanding and shaping the ecosystem. We firmly believe that a single demonstration outweighs a thousand presentations. A Proof of Concept takes a vision from the abstract idea realm and transforms it into a tangible concept others are inspired by in the real world, it conveys the vision better than any whitepaper, article or presentation ever could. If you are a developer, or a team of developers, this is your opportunity. Whether you are a Maker or a distributed ledger enthusiast we welcome you to explore the many possibilities of new applications that are possible to realize through IOTA?s unique distributed ledger technology. Whether it be something relatively simple like adding some sensors to a Raspberry Pi and making it useful through IOTA or something significantly more complex, the IOTA Ecosystem Fund exist to make it a reality
Check out blog.iota.org for additional posts.
Announcements IOTA

January 06, 2019 11:05 PM
Browse blog.iota.org to find more similar content.
Architecture - IOTA Docs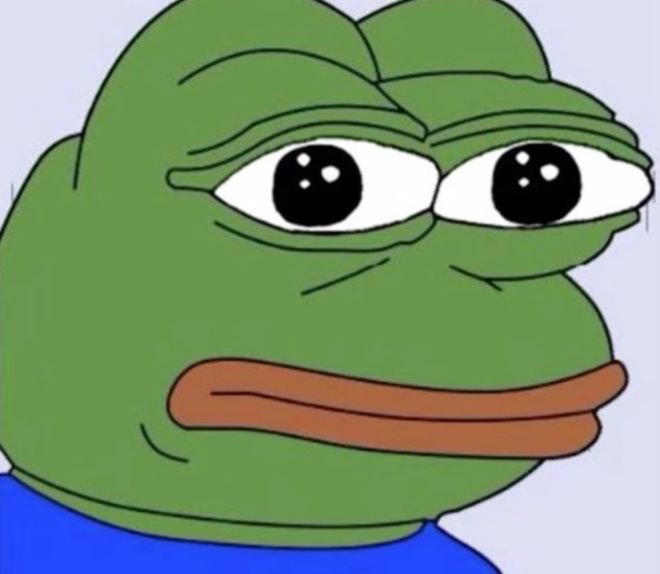 January 06, 2019 11:05 PM Diagram showing the Compass components
You may want to visit docs.iota.org for complete listings from this source.
Qubic: Quorum-based Computations - Powered by IOTA

January 06, 2019 11:05 PM In a perfect world we could just go ahead and have the oracles run our computations. But sadly we live in a world where malicious actors try to take advantage of others, either by influencing their results, or by outright stealing from them if they see an opportunity. So we will need to add extra protection against malicious actors. We will need to be able to trust the computation results, no matter which oracle does the processing. The way this is done in the Qubic protocol is by forcing quorum consensus. Since we cannot expect every oracle to run all existing qubics and verify all results, like certain block-chain solutions do, we use a quorum to come to consensus on results.
Have a look at qubic.iota.org for more.
The July 9, 2018 IOTA Snapshot IOTA

January 06, 2019 11:05 PM Next Snapshot: July 9, 2018 @ 08:00 UTC Network Restart: July 9, 2018 @ 15:00 UTC As you probably already know, we are performing global snapshots of the IOTA network on a more or less regular basis. The main motivation for global snapshots is to prune the database and allow smaller nodes to keep participating in the Mainnet. Otherwise, they may run out of space and fall off the network???something we definitely don?t want. The amount of traffic on the IOTA network is ever-increasing (even more so after the Tip Selection algorithm improvements). The increased traffic is something we?re very proud of as it?s a testament to the network being used more and more, but it comes at the price of a faster database growth. This is something we currently work on addressing with local snapshots. For now, we recommend moving to at least 80 GB nodes until local snapshots are available to make sure your node doesn?t run out of space.
See blog.iota.org for complete listings from this source.
IOTA Giveaways - Show yourself and get 1G (1,000,000,000 iota ~$8+usd) - General - IOTA Forum

January 06, 2019 11:05 PM Thanks all for participating in my iota giveaway! The giveaway is now OVER. Now it's your turn to make use of the iota given to you. Please send some iota to your friends let them play with them as well. Unlike other cryptocurrencies and current fiat system, the best thing about iota is that sending any transaction on the tangle network is free! Sent across the world and send it back, all is free of charge! Make use of this new technology and you may become next entrepreneur. Good Luck ! IF YOU HAVE ANY PROBLEMS PLEASE MSG luey on iota slack. thank you. IOTA Giveaways - Show yourself and be rewarded with free iota. A total of 1G (1,000,000,000 iota) per person, value of aprx $8+ as of this post.
Browse forum.iota.org for more similar content.
For Developers | IOTA IOTA Logo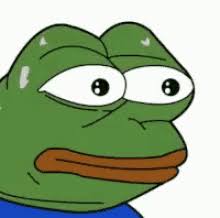 January 06, 2019 11:04 PM Build applications and integrations on IOTA What you need to know before you start working with the IOTA Tangle IOTA is fundamentally different approach to the way DLTs are build. So before you start developing with the IOTA Tangle there are a few things to understand. Distributed ledger technologies (DLTs) are a very specific tool that enable data integrity, consensus and allow for the externalisation of trust. These properties are desirable for many applications ranging from tamper proof audit trails to value transfer. As with any technology offering unique advantages they have trade offs. So when looking to use technologies such as IOTA, ensure that it meets your needs before jumping in with the IOTA documentation.
See www.iota.org for more.
General - IOTA Forum

January 06, 2019 11:04 PM Powered by Discourse, best viewed with JavaScript enabled
Browse forum.iota.org for additional posts.
Aggregated knowledge base entries about IOTA (MIOTA) Titles not entered by Crypto.BI and are Copyright(C) their original authors.
---