IOTA Partners with Crypto Storage AG To Power Institutional-Grade MIOTA Token Storage

January 09, 2019 3:41 PM Earlier today, Crypto Storage AG, a subsidiary of Crypto Finance AG, announced a partnership with the IOTA Foundation to offer the first multi-signature storage solution for high volumes of the MIOTA tokens worldwide. This solution is ideal for financial intermediaries and other IOTA partners working on different aspects of the project. Of particular interest, is that the new solution puts many institutional investors and beneficiaries at ease when it comes to the security of their IOTA tokens. Stijn Vander Straeten, CEO of Crypto Storage AG, further explained how the partnership will work out:
Have a look at ethereumworldnews.com for complete listings from this source.
Public IOTA: Explanations for beginners do not be afraid of Blockchain or Tangle

January 09, 2019 3:06 PM At the beginning of this year I would like to write a little basics article for the newcomers. Of cause everyone sends e-mails today and reads What?s App messages. This is everyday life and only a few people are worry about it. The banking transactions are handled by many people online and PayPal is of course used by them. In this digital everyday life, cryptocurrencies are now mixed and many people are frightened of it. This is just for tech nerds, some of them say. Nevertheless, in the year before last, there was the crypto-hype and many were annoyed not to have been involved. All the greater was the glee of those because of the correction of Bitcoin and Co last year. ?We?ve always known that ?? they said. Cryptocurrencies need to regain their self-confidence and with this article, like many before me, I want to create some basics about cryptocurrencies.
Check out medium.com for more.
The 23rd Richest Man in the World Just Invested in the Upcoming Crypto Platform Bakkt

January 09, 2019 11:13 AM From a big league investment in the future of Bitcoin and cryptocurrency to the first bank to utilize XRP, here?s a look at some of the stories breaking in the world of crypto. The 23rd richest man in the world is investing in the Bitcoin and cryptocurrency platform Bakkt. Hong Kong billionaire Li Ka-shing invested in the upcoming cryptocurrency exchange, which is backed by the parent company of the New York Stock exchange, through his venture capital firm Horizons Ventures. According to the yearly billionaires list published by Forbes, Li Ka-shing is worth about $34.9 billion. Bakkt is pushing to launch physically-backed Bitcoin futures in the first quarter of this year, along with an institutional-grade regulated exchange, clearing and warehousing services for physical delivery and storage.
Have a look at dailyhodl.com for complete listings from this source.
IOTA Foundation Partners with Crypto Storage AG to Offer the First Institutional-Grade IOTA Token Storage Infrastructure Solution

January 09, 2019 9:24 AM Crypto Storage AG provides the first professional IOTA crypto token storage infrastructure solution worldwide. IOTA has set itself apart from blockchain developments with the creation of the Tangle. The Tangle is a permissionless, no-fee distributed ledger, designed as the basis of a global protocol for the Internet of Things (IoT) that does not rely on traditional blockchain technology. Industry partners are developing concepts with IOTA across automotive, mobility, eHealth, and smart energy sectors, as well as social impact and government regulations, supply chain, and global trade activities. Crypto Storage AG, a subsidiary of Crypto Finance AG, brings a solution with a new professional level of security for IOTA?s industry partners and users.
See blog.iota.org for more.
Bitcoin News, Ethereum News, Ripple News, IOTA News und Altcoin News | Coin-Hero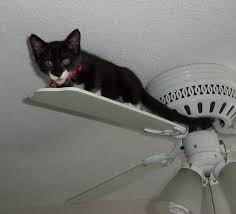 January 08, 2019 10:32 PM *Pressemitteilung* 8. Januar, Tallinn, Estland ? MinexSystems, eine auf umfangreiche Blockchain-Produkte spezialisierte Entwicklungsgesellschaft, hat begonnen, weltweit akzeptierte Kryptokarten zu verschicken, welche via MinexPay gekauft wurden. Bald werden Nutzer weltweit ? ohne Einschränkung ? die erste Lieferung der über MinexPay bestellten Kryptokarten? Experten: Bitcoin könnte auf mehr als 300.000 USD steigen Ethereum-Entwickler erzielen ?vorsichtigen? Konsens über Blockierung von ASICs Konkurrenz für Ethereum: Binance startet eigene ICO-Plattform Ethereum soll dank PoS weniger Strom verbrauchen
You may want to visit coin-hero.de for more from this source.
Designed to succeed: IOTA, RaiBlocks and now, Byteball

January 08, 2019 9:36 PM Byteball is a new generation of currency which is based on DAG (directed acyclic graph) and it gained unprecedented interest at the end of 2017. The main benefits in short: Byteball has a user-friendly wallet, it?s fast and it has no PoW/PoS, yet is still 100% trustless. There is extremely high privacy through Blackbytes. It has smart contracts that actually work (insurance, prediction market, lottery, betting bot, blackbytes exchange, altcoin exchange etc.). It has fair distribution and a limited supply and is in very active development. Byteball is a distributed ledger without blocks. There are several reasons why getting rid of blocks is worthwhile. In blockchain there are many variables, such as what the right block size is and what the right time between blocks is. Nobody seems to know which values are right.
See coinidol.com for complete listings from this source.
RaiBlocks, IOTA and the Undervalued Byteball

January 08, 2019 9:28 PM To help fix blockchain issues, new technologies are emerging on the market, known as data acyclic graph systems (DAG). New cryptocurrencies have emerged, such as IOTA, RailBlocks and Byteball. The systems upon which these currencies are based allow users to further leverage the potential of the technology. Byteball offers numerous benefits, such as: - Blackbytes providing private, untraceable value transfers - Ability to send Bytes via chat apps - No limitation to the number of transactions - A fair distribution and a limited supply - Smart contracts can bind transactions to conditions - GB/BTC exchange, insurance against flight delays etc.
Browse coinidol.com for additional posts.
"IOTA is a Bad Actor" Says Ethereum Developer


January 08, 2019 8:26 PM Nick Johnson, a developer at the Ethereum Foundation, has stated he finds IOTA ? a currency with a current market cap of $1.5 billion ? ?deeply alarming.? Johnson says they are reinventing ?basic operations such as cryptographic hashing,? violating ?rule 1 of cryptography: don?t roll your own crypto.? A basic and fundamental mistake which led to findings by Neha Narula of a number of significant vulnerabilities in their cryptography. But Johnson?s biggest concern is that IOTA?s developer claims to have intentionally added these vulnerabilities so as to prevent others from copying their open source code by allowing them to compromise these projects if they wished. Johnson says:
Check out www.trustnodes.com for more.
IOTA Bug Brings Network Down, Some Nodes Up But Problem Unsolved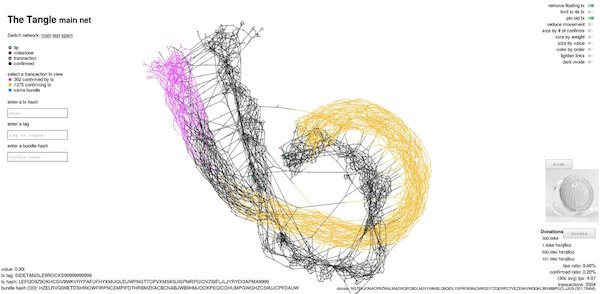 January 08, 2019 8:21 PM Every single node on IOTA?s network went down on July the 6th according to Sarah Lewis, a researcher. She said: ?Currently the confirmed transaction ratio in iota is practically 0 because someone is stitching the side tangle to the main tangle and this apparently breaks regular nodes ability to select tips? This seems to have taken every single iota peer offline? I?ve done spot checks on like a dozen nodes now and none of them are responding to even simple getNodeInfo requests.? What exactly happened here is unclear. Someone, or some team, is apparently effectively spamming the network, but with a twist of sorts.
Visit www.trustnodes.com to find more similar content.
IOTA (MIOTA) - IOTA Has An Identity Verification For Tokens Reclaim Process | Oracle Times

January 08, 2019 8:10 PM In October 2017, IOTA community experienced a troublesome period when a bug was found in the IOTA code. The vulnerability made it very straightforward for an experienced hacker to hack the IOTA blockchain and get IOTA (MIOTA). However, the bug was fixed with no incidents recorded, and IOTA implemented an identity verification process for users to reclaim lost tokens. Back then, in 2017, the before-mentioned bug had impacted the community quite negatively causing some holders to lose their trust in their IOTA (MIOTA) tokens security. But, as said, IOTA fixed the bug and released a guide for all users to consult because their users? security and privacy are significant for IOTA devs. That?s why they launched a token reclaim process, designed to help community members recover their tokens that are stuck.
Check out oracletimes.com for complete listings from this source.
IOTA (MIOTA) Gathering Topnotch Tech Enthusiasts To Redefine Internet Of Things | Oracle Times

January 08, 2019 8:06 PM IOTA (MIOTA) is one major project advancing the Internet of Things (IoT). The blockchain project is converging countless number of ideas around IoT while strategically liaising with many a number of technology based firms to bring about more uses cases. It is hard today to rule out the important contribution that IOTA is adding to the world of technology, the same way it is hard to rule out the importance of air in human existence. The Internet of Things is one very area the technological world is facing at the moment. As we drift towards defining the necessary things to carry along in making the Internet of Things worthwhile, IOTA (MIOTA) presented its tangle, which is envisioned as a fast, fee-free, quantum-secure, and infinitely scalable backbone for interoperability on the Internet of Things (IoT).
Visit oracletimes.com for more similar content.
IOTA's Tangle Is Faced With Transaction Issues After Spammers Develop Parasite Chains | Oracle Times

January 08, 2019 8:03 PM Lewis Freiberg, Head of Ecosystem at IOTA Foundation posted an article called What?s up with the Tangle? The explanation is part counseling, and it?s basically teaching enthusiasts how to view the project?s success and issues as well emotionally. The other part of the post is practically a tech analysis. Freiberg describes the essay?s title as ?a common question,? and he makes sure to highlight how such queries ?about the state of the Tangle usually stem from the way it is represented in a visualizer or due to a high/low confirmation rate.? He also notes that whenever ?these questions are asked in the community, we are asking them ourselves. We are all as intrigued as everyone, if not we?d be doing something else. These events present learning opportunities for those working on IRI and other aspects of the network.?
You may want to visit oracletimes.com for more.
IOTA (MIOTA) To Become The New Protocol Standard, Says Fujitsu | Oracle Times

January 08, 2019 7:55 PM The Japanese tech giant, Fujitsu, is ready to set IOTA (MIOTA) as the new protocol standard. In this regard, a couple of days ago, IOTA News made a similar announcement on its Twitter page, citing Leopold Sternberg, Program Manager. ?Fujitsu is well-equipped to help roll out IOTA (MIOTA) as the new protocol standard as we are experts in both IT services and the manufacturing of IT products,? said Leopold Sternberg, Program Manager. The initiative, entitled ?Industry 4.0 co-create with Fujitsu,? is, according to Leopold Sternberg, meant ?to develop and co-create innovative technology together with customers.?
Browse oracletimes.com for more similar content.
IOTA's Provisional Roadmap For Qubic Website Is Out - Preparing For The Upcoming Age Of IoT | Oracle Times

January 08, 2019 7:54 PM IOTA has been doing great in 2018 considering that they launched their Trinity Mobile wallet, revealed a Tangle-based ID card and also the partnership with German automobile giant Volkswagen. Let?s not forget that they also released details of a project that the team considers to be one of the biggest milestones for them: the IOTA Qubic. The Qubic website hopes to create machine economics that is able to perform computations in a distributed network and this would be done quicker via an oracle that?s designed specifically for smart contracts, oracle machines, and outsourced computation. The team provides more details about the status of Qubic in a recent blog post. They have not revealed just yet the final roadmap with deadlines.
You may want to visit oracletimes.com for more from this source.
IOTA (MIOTA)'s Qubic Project Is Set To Become More Appealing For The Public | Oracle Times

January 08, 2019 7:52 PM IOTA released its monthly update on its Qubic project. The report states that the Qubic team has been working really hard to improve team integrations between Qubic and other projects in the IOTA network. Qubic?s main target is to become the worldwide standard for the IoT for messaging and payments. This can be done by free of charge IOTA exchanges which allows people to securely communicate in a monitored and safe environment. Qubic has to developmental sectors called the Qubic Protocol and the Abra Language. The first half of the development focused on the Qubic Protocol and the team developed a layout of the Tangle messages while maintaining the structure of the local Q-Tangle which will hold a local copy of all the Qubic transactions.
Check out oracletimes.com for additional posts.
Buy IOTA (MIOTA) for Better Gains in 2018 | Oracle Times

January 08, 2019 7:47 PM MONTH IN REVIEW IOTA (MIOTA) ? The past month has been a tumultuous period for the cryptocurrency industry as well as for IOTA (MIOTA). The price of Bitcoin dropped from $20,000 to less than $10000. And this drop affected the price of almost all other cryptocurrencies. This has to lead everyone who invests or trade in cryptocurrencies to think deeply about which coins to invest and is it really worth investing in cryptocurrencies. Although IOTA (MIOTA) is a relatively new cryptocurrency, it has certain characteristics that set it apart from the others and make it an interesting investment. Its value has increased almost ten times what it was this time last year and its market cap has also increased and is currently more than the market cap of Neo, ZCash, and Monero. This makes IOTA (MIOTA) the coin to watch out for in 2018.
Browse oracletimes.com for more similar content.
Two Indications IOTA (MIOTA) Is The Future Of IoT | Oracle Times

January 08, 2019 7:45 PM IOTA (MIOTA) is widely regarded as the first open-source distributed ledger purposely designed to power the future of the Internet of Things with feeless microtransactions and data integrity for machines, the blockchain technology has been performing excellently in the IoT world. However, while it IOTA is doing extraordinarily fine today, can we say the blockchain project is the future of the Internet of Thing (IoT)? The IoT is a wide field that is seen today as the future of technology. As many a number of companies prepare for the future of technology, IOTA (MIOTA) appears to be one major companies with outstanding preparation for the future. In this article, I showcase two major indications IOTA (MIOTA) is the future of IoT:
Browse oracletimes.com for more similar content.
This is Why You Should Invest in IOTA (MIOTA) Immediately | Oracle Times

January 08, 2019 7:42 PM IOTA (MIOTA) ? Fantastic opportunity to maximize growth with IOTA: While the majority of the cryptocurrencies in the industry right now are making use of Blockchain technology, there is one that goes beyond this. IOTA makes use of its own unique infrastructure which is known as the Tangle. Its characteristics such as scalability, lack of blocks and no-fee transactions make IOTA attractive to investors and traders. Furthermore, the cryptocurrency targets the rising Internet of Things (IoT). As such, the altcoin has attracted tremendous positive attention from major players in the world of technology. It has weathered storms and maintained its value. Today, IOTA is worth $2.10 which represents a 2.885% increase from its previous price. Its value is guaranteed to keep going up thanks to strategic investments and partnerships. Here is more on this.
Browse oracletimes.com for additional posts.
iOTA (IOT) Partners up Volkswagen, Samsung and now Cisco Systems, Inc

January 08, 2019 7:38 PM IOTA (IOT) is in Draft Season. The Foundation now announces IOTA Data Marketplace new partnership with Cisco Systems, Inc. (NASDAQ: CSCO). Cisco represents one of the major players in the IT industry. The fact that it has now announced its presence in the new IOTA Data Marketplace project tells US that they plan to keep up with the expectations. We?ve all known that the IOTA Foundation has promised something big despite the Tangle technology has not been yet fully proven to work. This year at the end of Spring it got alot of attention after getting listed on Bitfinex and the developers community showed a little glimpse of what they had in line.
Check out oracletimes.com to find more similar content.
Best 4 Altcoins to Invest in 2018: Nano, IOTA, EOS, Cardano | Oracle Times

January 08, 2019 7:36 PM There are a lot of cryptocurrencies on the market, and this only makes it a challenge to choose which ones are worth investing in. Before investing in any altcoin, you have to make sure that it has a potential for the future and long-term plans. Here are four of the best cryptos that are worth looking at in 2018. Nano was known as Railblocks, and the altcoin?s popularity surged price-wise. The crypto was really cheap but then it managed to surpass its competitors. Nano?s target is to be one of the best payment platforms on the blockchain. All transactions that are processed on Nano?s blockchain are instant or almost instant, and the payment platform is more than viable. Other key elements that Nano boasts include a lightweight protocol, cheap to run a node and lack of block size issues, zero fees, and infinite scalability. Its current price $2.85 is and its all-time high is $34.
Browse oracletimes.com for additional posts.
Aggregated knowledge base entries about IOTA (MIOTA) Titles not entered by Crypto.BI and are Copyright(C) their original authors.
---