IBCS Group Uses IOTA Tangle Technology for Track and Trace Supply Chain Solution

January 08, 2019 6:40 PM IOTA Powers System for Enhanced Asset Management and Visibility Across the Supply Chain (BERLIN, GERMANY???January 8, 2019) The IOTA Foundation, a non-profit foundation focused on distributed ledger technology (DLT) and permissionless ecosystem development, announced today that its open source Tangle technology and Masked Authenticated Messaging (MAM) protocol will support IBCS Poland with a solution to track and trace assets in the supply chain. The IOTA-powered solution aims to support IBCS Group customers in improving their delivery planning and shipment, by ensuring a cross-system interoperable chain of custody to manage assets (e.g. pallets, windows and glasses stands) used to move goods across Central Europe. The IBCS Poland Proof of Concept (PoC) is yet another concrete example of IOTA?s vision for enabling the Global Trade and Supply Chain.
Have a look at blog.iota.org for more.
IOTA to Expand Collaboration With Bosch, Volkswagen & Fujitsu

January 08, 2019 4:13 PM IOTA recently expanded its industrial partnerships with three prominent companies ? Volkswagen, Bosch, and Fujitsu ? to further the application of the Internet of Things. As the world is moving closer to creating a robust Internet of Things (IoT), the importance of the IOTA Foundation is becoming clearer to several prominent organizations. Bosch, Volkswagen, and Fujitsu are three such companies that have expanded their industrial partnerships with IOTA, helping to add the IoT infrastructure to their products. All three partners have previously worked on several IOTA applications with their products.
Have a look at blokt.com for more from this source.
The IOTA Foundation partners with Riddle&Code to enable the industrial Internet of Things - CryptoMeNow

January 08, 2019 3:29 PM The IOTA Foundation and RIDDLE&CODE announced their agreement to create a fully trusted path from sensor to Distributed Ledger by integrating their respective technologies. Industrial IoT projects have so far only been able to use distributed ledgers to trust data processing and storage. This integration extends trust to the data source, so it becomes trusted. This end-to-end solution lays the foundation for automated machine-to-machine payments and solves the ?garbage in, garbage out? problem by limiting data to sources with a certified identity. This partnership enables significant enhancements over existing technologies that can easily be copied or cloned such as QR codes used to acquire data from physical objects.
You may want to visit cryptomenow.com for more similar content.
Go to bitcointalk.org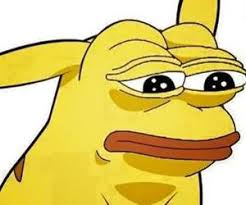 January 08, 2019 2:48 PM
Visit bitcointalk.org for complete listings from this source.
ADA VS IOTA 2018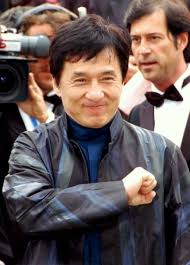 January 08, 2019 2:43 PM
Have a look at bitcointalk.org for additional posts.
Wordpress Bloggers can Now Receive Payments in Cryptocurrencies

January 08, 2019 1:19 PM A WordPress plugin developed by programmers Dan Darden, Laszlo Molnarfi, and Lacicloud allows bloggers to accept payments in MIOTA for their website. The plug-in, named PayIOTA.me enables blog owners to receive payments in the IOTA cryptocurrency. The plug-in is compatible with the popular WordPress security add-on, named WordFence. WordFence is the go-to plugin for all WP bloggers to secure their websites from hack and spam attacks. The plugin regularly alerts the website owners of possible security threats and breaches. With regard to PayIOTA?s compatibility with WordFence, the post reads in part:
See blockchainreporter.net for additional posts.
IOTA: Analysis and Exploration of 'the Path to Coordicide'

January 08, 2019 4:34 AM Whilst you are reading this article, will you let us mine some monero? The amount we get will be very very little but everything will help us to keep the servers up. Recently, the IF (IOTA Foundation) released a series of blog posts regarding their progressions and future plans for The Coordinator (the Coo). Let's take a deep dive into this and try to demystify it. You might also be interested in checking out the How to buy IOTA guide. First, lets give you a quick overview of what the coordinator is, otherwise the rest of the article might not make sense. In a nutshell the Coordinator is a centralized "Safety Mechanism" to help protect users funds. In a Tangle Network, transactions are validated by selecting transactions many times by using the random (MCMC) Markov chain Monte Carlo method . This works by selecting 100 new transactions. Meaning the coordinator calculates how many tips directly or indirectly will reach the transaction.
You may want to visit buyingcrypto.guide for more from this source.
We are adding professional advisors-IOTA-ISO Tomtom Medium

January 07, 2019 7:30 PM Building a global FinTech company that supports innovation and solves challenges is our goal, and by adding advisors we are looking to accelerate the process and results. We are happy to present you Alexander Pulkert as our first official advisor. With decades of experience as a former business developer and project manager for Siemens, he is now entering the world of technology, and especially crypto technology as an advisor. Alexander will help out in building the company we have set out to be, and open new doors using his network. Alexander will be available as an advisor for projects that runs crowdfunding and use our services in the future. Please give him a warm welcome to the world of crypto technologies in general.
Have a look at medium.com for more.
PayIOTA

January 07, 2019 6:59 PM The plugin for the IOTA payment gateway PayIOTA.me, which allows you to accept IOTA payments on your site. It has auto-update and QR code generation functions. WordFence: The IPN triggers a rule in WordFence. There is an untested compatibility patch, but you must whitelist PayIOTA.me (either IPV4 + IPV6 or domain) in WordFence. If you can remove the ?POST without User-Agent/Referer? rule or disable ?WordFence advanced blocking?, that works too. You should probably do the same for other security plugins as well. At this time, I do not know of any plugins that are not fully compatible with PayIOTA other than WordFence.
Visit wordpress.org for more similar content.
Cryptocurrency Bull Run: Tron (TRX) Leads Bitcoin SV, Goes Past Cardano (ADA), IOTA (MIOTA)

January 07, 2019 5:44 PM Tron TRX is ahead of Bitcoin SV in the cryptocurrency market, the digital currency is leading Cardano (ADA, IOTA (MIOTA) and Monero (XMR) with wide margin. The digital currency has been on a bull run for some days now. It is noticed that nearly all digital currency are showing a bullish trend, but that of Tron and some other digital assets are extremely outstanding. At the point of writing this article, Tron (TRX), with a market capitalization of $1.56 billion, is leading Cardano (ADA) and IOTA (MIOTA) with over $292 million and $529 million respectively. In the same line, the margin between Tron and Bitcoin SV is nothing less than $6 million.
You may want to visit todaysgazette.com to find more similar content.
Ethereum, TRON, Iota Lead in Peformance Adjusted for Risk by Sharpe Ratio, Bitcoin Underperforms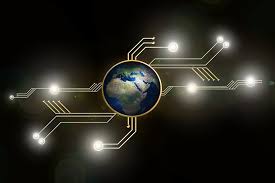 January 07, 2019 2:50 PM Ethereum, TRON, and Iota have outperformed most other major cryptocurrencies by the 30-day Sharpe ratio, a measure developed by Nobel laureate William F. Sharpe to evaluate the return of an investment relative to its risk. Meanwhile, Bitcoin?s performance was dismal. Within the last 30 days, the market has experienced a robust recovery after bottoming out in December. One indicator, the Sharpe ratio, calculates the performance of an investment adjusted for the risk-free interest rate per unit of volatility. To calculate the Sharpe ratio, first, the risk-free rate is typically determined using U.S. Treasury Bills as a zero-risk benchmark. Then, over a given period of time, the rate of return of an investment is calculated. The risk-free rate is subtracted from the rate of return of the investment to produce the amount of excess return. Finally, the excess return is divided by the standard deviation (volatility) to produce the Sharpe ratio.
See cryptoslate.com to find more similar content.
Helpful

January 07, 2019 2:06 PM IOTA is a distributed ledger which was created to facilitate communication and transactions between machines connected to the Internet of Things (IoT) ecosystem. Below is a list of IOTA Partnerships, helping to propel the cryptocurrency and these companies through the innovative use of Tangle technology. IOTA announced, in November 2017, that it launched the world?s first public data marketplace on an Internet of Things (IoT) distributed ledger in conjunction with Microsoft. The idea was to monetize data, which is the main resource of the IoT economy. It would enable stakeholders to securely share and monetize their data. ?Any kind of data can be monetized,? said IOTA co-founder David Sonstebo. ?If you have a weather station collecting wind, temperature, humidity, and barometric data, for instance, you can sell that to an entity that is doing climatic research.?
Visit usethebitcoin.com for more similar content.
The Secret to Security Is Secrecy IOTA

January 06, 2019 11:21 PM In today?s world, security is imperative for maintaining control of your belongings whether physical or virtual. Cyber security is vital to keeping you protected, safeguarding your integrity, and avoiding unwanted data disclosure. IOTA provides robust cyber security measures around data integrity and confidentiality, and is even future proof against quantum attacks. While these technological security features are a major benefit to using public/private key encryption, the keys themselves rely on more ?human? security measures. It is this latter type of security that is most frequently the weak link.
Have a look at blog.iota.org for more.
The Tangle: an illustrated introduction IOTA

January 06, 2019 11:21 PM Last week we mentioned the double-spend problem, which arises when Alice tries to spend her money more than once. In this post, which will be the last in the series, we show how this problem is resolved in the Tangle, and how we decide which history is the valid one. To illustrate the problem, we will examine the following double spend scenario: As you can see, Alice has 5i, which she gives to both Charlie and Bob. This is clearly a problem: we cannot treat both these transactions as valid. Using Tangle terminology, we cannot have a future transaction approving both of them, since it will end up with a negative balance in Alice?s account.
Visit blog.iota.org to find more similar content.
How to get IOTA assets - Beginners - IOTA Forum

January 06, 2019 11:21 PM I know there was an initial coin offering which I missed, but I am very confused how to get / mine IOTA assets. Can someone answer this stupid question? Thanks! Thanks for the response Dominik. How about moving forward, how would the total number of IOTAs increase? some details here : http://forum.iotatoken.com/t/iota-tech-update/264 Supply stays the same forever. IOTA is not inflationary. Thanks for that info again. I read the link that yassinxt provided. It seems to me that the only people who has IOTA now are those who bought IOTA during the ICO and those who are buying privately. How this this proliferate fair distribution if it is only controlled by a few people? Or this is not the idea of it anyway? Sorry, really confused here and I am sure I am missing a lot of its concept.
Have a look at forum.iota.org for complete listings from this source.
Wallet for linux - Beginners - IOTA Forum

January 06, 2019 11:20 PM Hi all, i am a newbie. I just purchased some miota. I want to try the iota wallet. I have an ubuntu running computer. I am also new to ubuntu. Is there a iota wallet software for ubuntu? where to download it? There it is : https://iota.readme.io/docs/linux EDIT : you have to scroll up to find the download link : https://github.com/iotaledger/wallet/releases Powered by Discourse, best viewed with JavaScript enabled
You may want to visit forum.iota.org for more.
IOTA Evangelist Network (IEN) Accepting New Members - Promotion - IOTA Forum

January 06, 2019 11:20 PM The IOTA Evangelist Network (IEN) is recruiting new members to join our ranks. We are a global group of IOTA enthusiasts with diverse skill-sets looking to drive IOTA awareness and adoption in our respective local cities/countries, and make IOTA the foundational protocol for our next-gen economy. If you think you have what it takes to be on the frontlines of this adoption effort, please apply to join IEN here! Let?s make things happen. Use this form to apply for membership of the IEN. IEN is a global network of IOTA enthusiasts with diverse skill-sets. Our mission is to drive awareness and adoption of IOTA protocol and its applications to our respective local communities. If you have what it takes to be at the frontlines of this technological paradigm shift, please complete the form below!
You may want to visit forum.iota.org for complete listings from this source.
Mathematics IOTA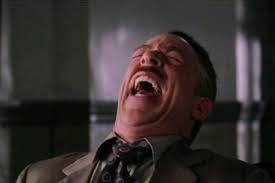 January 06, 2019 11:20 PM Dany Shaanan is joining IOTA as a Research Scientist on the Research team. In this? William Sanders is an academic from the realm of pure mathematics. William? The IOTA consensus mechanism is based on a weighted random walk. Using this tip selection mechanism? Clara Shikhelman has shown interest in mathematics from a young age. Following her passion for the field, she? Samuel Reid is a mathematician, business executive, inventor, and STEM polymath. As the CEO and a Co-Founder? Today we welcome two bright Ph.D students who will be working on their Ph.D under IOTA?
Have a look at blog.iota.org for additional posts.
IOTA Ecosystem Project - IOTA Address Notifier (I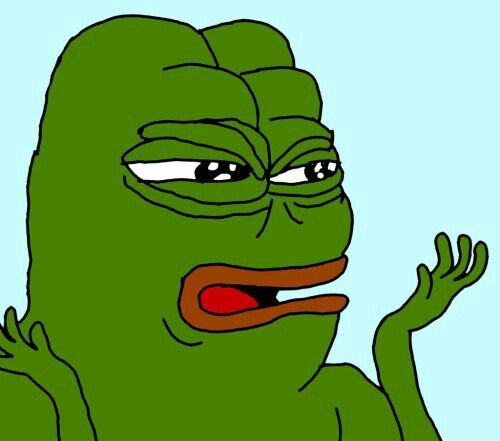 January 06, 2019 11:20 PM A Telegram Bot that notifies you about what's happening in the Tangle. IOTA Address Notifier (I.A.N.) is a Telegram Bot that watches your IOTA address(es). Users add an address* via text-communication. The address is then being observed for incoming new transactions, reattachments or confirmations. In these cases the bot sends the user a Telegram message with further details. In the back end the I.A.N. Java program handles the Telegram communication and evaluates IRI's ZMQ Stream. Therefore, no direct api calls are made to generate the bot's push notification. *The Telegram bot watches IOTA addresses only. To make sure no user enters a seed, the bot informs the user repeatedly about the differences between seeds and addresses. In addition the bot does only work if the users agree and confirm that they've read about the differences between seeds and addresses.
You may want to visit ecosystem.iota.org for more similar content.
Aggregated knowledge base entries about IOTA (MIOTA) Titles not entered by Crypto.BI and are Copyright(C) their original authors.
---