Please Help: All IOTAs in my Light wallet disappeared - General - IOTA Forum

January 06, 2019 11:20 PM Please help, 3 hours after I logged out and logged back in, my wallet now shows "0". There is no history, no addresses created, it looks like it's a new wallet. Not sure what to do? Also, I have a previous issue of my IOTA transer showing as complete at Bitfinex but still pending in my wallet, it's been 4 weeks since that transfer and Bitfinex has not responded to my requests a week ago. I would greatly appreciate any advice or help. I found the solution to my first problem on the slack channel: (if this helps anyone) if it looks like a new wallet, just keep generating new addresses...eventually the address that I had used to transfer the funds showed up and got attached to the tangle...and my balance showed up.
You may want to visit forum.iota.org to find more similar content.
IOTA Wallet for Android doesn't function - Beginners - IOTA Forum

January 06, 2019 11:20 PM I use IOTA Wallet for android, because Light Wallet doesn't function with WINDOWS 10 32 bit version. Now it seems, that my IOTA Wallet for android doesn't function as well as before. IOTA-Transfer to Bitfinix is pending since a couple of days. IOTA-Transfer from Bitfinex to IOTA wallet also doesn't function. Bitfinex says, the used IOTA-address is invalid. I generate the address in my IOTA Wallet right now. I try it several times by generating always a new address. Can somebody help me? Is IOTA Wallet for Android out of order? Yes, android wallet app is out of order. The devs changed a way new addresses were generated so we need an update for the android app.
Have a look at forum.iota.org for additional posts.
IOTA is now on wikipedia beginners please read through - Beginners - IOTA Forum

January 06, 2019 11:20 PM IOTA is an open-source, permission-less distributed ledger. Its protocol is a directed acyclic graph (DAG) called ?the Tangle?. IOTA began open beta testing on July 11, 2016. The system is peer-to-peer, with transactions taking place directly between users and without an intermediary. In order to send a transaction, a user must validate two other transactions on the network. A sent transaction must accumulate a sufficient level of verification in order to be accepted as ?confirmed? by its recipi... also why IOTA is such a big deal https://outlierventures.io/research/our-first-investment-in-tokens-is/
Check out forum.iota.org for complete listings from this source.
The IOTA Lightwallet IOTA

January 06, 2019 11:20 PM One of the most requested feature by the community was the ability to connect to a remote IRI instance, making it possible to use the GUI without any of the overhead (such as finding neighbors). We?re happy to announce that after weeks of development and testing, we?ve finally taken the IOTA GUI Lightwallet out of the Alpha stage and are now opening it up for the wider public to use in our Beta. Major shoutout to Wesley and Paul who made this possible. When it comes to choosing between running a Full and Light Node, the GUI makes it incredibly simple to switch between the two. Most importantly, all the code an the binaries are hosted in the same repository, which means that you always just have to download the official GUI and can after a successful install choose whether you want to go Light or Full.
Browse blog.iota.org to find more similar content.
IOTA Ecosystem Event - ITiCSE 2018 (Cypress)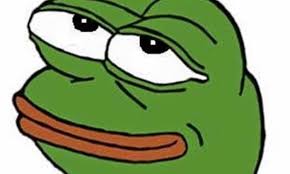 January 06, 2019 11:19 PM To teach an IOTA class as part of the DLT curricula at every University in the World 12 - 14 University Avenue Pyla, 7080 Larnaka, Cyprus Grupo de Investigación de IoT UNMSM ITiCSE 2018, the 23rd Annual Conference on Innovation and Technology in Computer Science Education, will take place in Larnaca, Cyprus, hosted by University of Central Lancashire, Cyprus. The event is sponsored by the ACM Special Interest Group on Computer Science Education (SIGCSE). The program of the conference will consist of keynote lectures, paper sessions, panels, working groups, tips and techniques, posters, and exhibits
See ecosystem.iota.org for more from this source.
Installation Iota Wallet windows 10/64 bit - Beginners - IOTA Forum

January 06, 2019 11:19 PM How to install "Iota Wallet" on windows 10/64 bit? The installation proceeds well then asks me if I want to continue with "light node" or "Full node" .. What does it mean? What should I put in the "light node" or "Full node setting" ?? What is Iota Iri? Thanks... Start reading here: http://iotasupport.com/walletknowledgebase.shtml TL;DR You should probably choose light node: http://iotasupport.com/gui-lightwallet.shtml Thanks, i inserted this node: http://iota.bitfinex.com:80 Then what am I supposed to do? Do I need to create an account for IOTA to receive and receive them? How should I create it?
See forum.iota.org for more similar content.
Tinkerforge and IOTA - Projects - IOTA Forum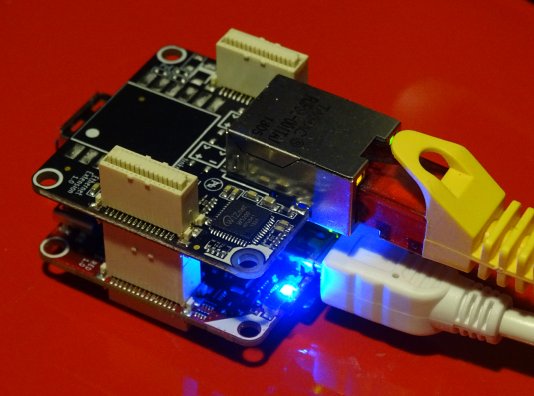 January 06, 2019 11:19 PM I am a fan of Tinkerforge... My first "really" project with iota was the installation on a Red Brick: The installation was VERY simple and straightforward. login, sudo su, unzip, config and start... "All needs - or more" (java 8, gcc, git, sshd, ...) was by default installed. About CPU: http://www.tinkerforge.com/en/doc/Hardware/Bricks/RED_Brick.html Update: Java 8 should be updated... It was 1.8.0_60, but it is needed 66+ I downloaded 1.8.0_73: jdk-8u73-linux-arm32-vfp-hflt.tar.gz from http://www.oracle.com/technetwork/java/javase/downloads/jdk8-downloads-2133151.html then: sudo su tar -xzvf jdk-8u73-linux-arm32-vfp-hflt.tar.gz -C /opt update-alternatives --install /usr/bin/javac javac /opt/jdk1.8.0_73/bin/javac 1 update-alternatives --install /usr/bin/java java /opt/jdk1.8.0_73/bin/java 1 update-alternatives --config javac update-alternatives --config java
See forum.iota.org for more.
Configuring IRI - IOTA Docs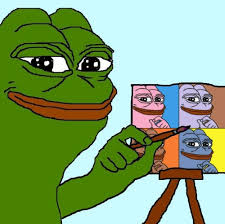 January 06, 2019 11:19 PM
Have a look at docs.iota.org for more.
Welcome Oliver T

January 06, 2019 11:19 PM Oliver Bussmann is a globally recognized technology thought leader and driver of large-scale transformation at multinational organizations. The Founder and Managing Partner of Bussmann Advisory, he advises enterprises, top-tier consultancies, and financial services companies looking to stay ahead of the digital disruption curve. He also holds important mandates in industry associations, including as President of the Swiss Crypto Valley Association, Global Ambassador for UK-based Innovate Finance and as a Board Member of Identity 2020. From 2013 to 2016 Bussmann was Group Chief Information Officer of UBS, where he successfully led a major IT transformation effort, instituted a new group-wide innovation framework and established UBS as a pioneer in the development of blockchain for use in financial services. Prior to joining UBS Bussmann was Global Chief Information Officer at SAP, where he also spearheaded significant technological transformation, and before that CIO for North America & Mexico at Allianz. Previous roles have included executive positions at Deutsche Bank and IBM.
Check out blog.iota.org to find more similar content.
IOTA Nodes/Infrastructure - Technical Discussions - IOTA Forum

January 06, 2019 11:19 PM Sorry if this has come up before - I did look before posting though. I am trying to understand the validation structure for transactions. My understanding is that there are a bunch of full nodes providing the underlying infrastructure for IOTA. These are run by various entities such as Bitfinex etc. Looking at how transacting works - there isn?t any ?price? (monetary value as in IOTA) to pay when transacting but the payment is validating other transactions on the tangle. If I am on a light node - i.e. reliant on a full node to publish my transaction on the tangle, then I think it is that full node which I am connected to which pays the ?price? of attaching my transaction to the tangle by validating other transactions.
Have a look at forum.iota.org for more.
Class Action Against Bitfinex for Lost IOTA - General - IOTA Forum

January 06, 2019 11:19 PM I?ve had a huge amount of IOTA vanish when I tried to make a transfer from my Bitfinex wallet, and I?ve noticed other people having similar problems. I?ve tried recovering this by using a debt collector, but I?m still not getting much response. I was wondering what action others are taking and if anyone is suing them or started a class action against Bitfinex? Well, bitfinex doesn?t like people depositing or withdrawing IOTA because there are just too many complaints- I think it?s around 12 hours before the transfer shows up. Bitfinex has a warning page explaining that you must generate a new wallet code at bitfinex or the IOTA won?t show up at all.
Have a look at forum.iota.org for more.
Invalid Characters - Technical Discussions - IOTA Forum

January 06, 2019 11:18 PM Dear Members: Downloaded 2.51 version. Put in my old address. The wallet showing INVALID CHARACTERS. What should I do? Cannot access my wallet. Kindly advise, I have the same problem, did you solved it? Hi Jae and Cryptogeek! Sorry for the confusion; hopefully this will help get it all sorted (: Because IOTA uses balanced ternary notation, seeds may only contain uppercase Latin letters and the number 9. Older versions of the IOTA wallet didn?t enforce this restriction, but the software still modified the seed before using it in any crypto-related operations (it just didn?t tell you that this was happening).
You may want to visit forum.iota.org for more similar content.
Problem with entry - Technical Discussions - IOTA Forum

January 06, 2019 11:18 PM hello i do not entry my wallet writes NO CONNECTION COULD NOT CONNECT TO REMOTE NODE help me thank you Hi,same issue here. Although Ihad wallet 2.5.0 and is it good to install recent version 2.5.4 skipping few earlier ones? Any tech master here? That shouldn?t be a problem. I think I went from an even earlier version to 2.5.4 direct with no real issues. Having said that, I am not a ?tech master? - so any real tech master, feel free to contradict me. Which full node are you trying to connect to? Try switching to another full node from the one you are on now. change node;. choose random node it doesn?t matter
Browse forum.iota.org to find more similar content.
Welcome John Halamka to the IOTA Foundation IOTA

January 06, 2019 11:18 PM John D. Halamka, MD, MS, is the International Healthcare Innovation Professor at Harvard Medical School, Chief Information Officer of the Beth Israel Deaconess System, and a practicing emergency physician.    He strives to improve healthcare quality, safety, and efficiency for patients,  providers, and payers throughout the world using information technology. John has been and is continuing to be involved in spearheading a myriad of modern eHealth practices. He has written 5 books, several hundred articles, and the popular and deeply fascinating Geekdoctor blog.    His professional biography is so extensive that if we were to list it all it would probably make up a book in size, so instead we?ll link to the article on wikipedia for further information on this seminal thinker.
You may want to visit blog.iota.org for complete listings from this source.
Best Wallet for IOTA - Beginners - IOTA Forum

January 06, 2019 11:18 PM I am new to IOTA and want to ask a few crucial questions: What is the best wallet for IOTA? Is there a suitable hardware wallet ( i.e Trezor) that accepts IOTA? Hardware wallets I do not know of. I've put in a request at Ledgerwallet.com myself. Would be nice to have. For now, I bet wou'll have to settle with the simple GUI wallet, found here: Please just keep it at "light node" since even that version by itself will pose enough problems and questions to you as a user Powered by Discourse, best viewed with JavaScript enabled
Have a look at forum.iota.org to find more similar content.
I created a light wallet, send some IOTA to in

January 06, 2019 11:18 PM Please help, i am new to this. I dowloaded the IOTA Light Wallet as subscribed on the support page to my Mac, did a withdrawel from Bitfinex to my recieve adress of 20 IOTA. 2 Transfers 1 Address 01/07/2017 10:27 SISJVH9DBVPRFSUNCYUSJFIMCHEBQGHAIL9Y9HUMME9IA9AUURVRAVCLFPQFSQJEGKXPBV9KNNBRXHDSHYHIHRHB Show bundle Pending 53.6+ Mi Is this normal or is something else happening? It's normal. You'll get what you sent. I suspect that the 53.6 is the balance of the hot-wallet. You'll get the exact amount you sent after confirmation. Yes. That's normal. You will get your funds in a bit. Just wait. Re: other transactions appearing in your history, I think that's the other transaction confirmed by your transaction. Please see IOTA Whitepaper. Your transaction should confirmed atleast 2 transaction before it get's confirmed.
Check out forum.iota.org for more from this source.
Honest Data IOTA

January 06, 2019 11:18 PM Data is the seed from which information, knowledge and wisdom sprouts and blossoms. The photons hitting your eye-lenses, the sound waves traveling into your ear canal and the nerves in your skin firing in response to anything tactile is raw data. Our brains tend to trust that this data is honest, a reflection of its true environment, so automatically the brain extract information from it and knowledge is established in the mind, which is how we are able to do virtually everything that we do. In brief: data is tremendously important. But what happens if the data is corrupted somehow? The DIKW pyramid collapses. The information derived from it and therefore the knowledge we and increasingly our devices base decisions on, will be erroneous. We will see, as we are ever more relying on automated Big Data, that this can be very costly and even deadly.
You may want to visit blog.iota.org for complete listings from this source.
IOTA for US investors - Trading and Markets - IOTA Forum

January 06, 2019 11:18 PM Is anyone familiar with exchanges that will offer IOTA? currently i have only found bitfinex. i had read they will not allow US to trade on their exchange in 60 days or so. Any insight would be appreciated Looking for a legit USA solution as well. thanks will take a look and comment on results Set up account at https://www.coinspot.com.au/ Transfer bitcoin to your wallet at coinspot Then you can leave it in your wallet at Coinspot or transfer to your IOTA wallet on your computer. Just did it, worked fine. The process of transferring to your local IOTA wallet may take up to 45 minutes, so don?t panic, just relax. It?ll get there.
Browse forum.iota.org for more from this source.
How to generate the Seed - General - IOTA Forum

January 06, 2019 11:18 PM I have install GUI wallet and also running the IRI on same PC.So how to generate the new seed? Hey @jitendra! Have a look here: 1st time poster here....set up wallet in light mode and got to login but I'm a bit leery of creating my own seed, and tutorials show "generate seed" in tools no option in this ver 2.3 any help appreciated...thanks There's a web-tool for generating keys here: https://iotaseed.io/ Powered by Discourse, best viewed with JavaScript enabled
You may want to visit forum.iota.org for complete listings from this source.
Official IOTA Foundation Response to the Digital Currency Initiative at the MIT Media Lab Part 1

January 06, 2019 11:17 PM The IOTA Foundation was established in Germany in 2017 to support the development of the IOTA platform and related technologies. The aim of the foundation has always been to operate in a collaborative manner with other parties. Over the last few months, however, the IOTA platform has been the subject of ongoing criticism by the Digital Currency Initiative (DCI) team at the MIT Media Lab. This document serves as the IOTA Foundation?s official and comprehensive response to these criticisms. Editor?s Note: All of the information and links contained in this multi-part document were publicly available prior to publication. None of the information contained herein is new or revelatory.
You may want to visit blog.iota.org for more from this source.
Aggregated knowledge base entries about IOTA (MIOTA) Titles not entered by Crypto.BI and are Copyright(C) their original authors.
---