Tutorial: GUI - How to add Neighbors / Nodes - Beginners - IOTA Forum

January 06, 2019 11:17 PM You can find neighbors by asking in the #nodesharing channel on the official IOTA Slack. If you are not already a member, you can sign up here: http://slack.iotatoken.com Within the GUI, select ?Tools -> Edit Server Configuration? to add neighbours. In the text box below ?Neighboring Nodes? you need to add a different node to each line. Be careful not to add an incorrect character or any extra space. It is recommended that you have between 7 and 9 neighbours. All must add your node in return as, if they do not add you, you will not be able to connect to them. Having more than 9 neighbours is highly advised against, as it is harming the network.
Visit forum.iota.org for more.
IoT Directory - A place to list and discuss IoT related companies - Promotion - IOTA Forum

January 06, 2019 11:17 PM IoT Companies Directory - Biggest Internet of Things (IoT) Directory Find all the key companies worldwide, in the Internet of Things (IoT) Machine to Machine (M2M), near-field communications (NFC), and connected device sectors. read more on http://www.iot-directory.com/ IoT conferences and trade shows http://www.iotevents.org/event-list?option=com_ohanah&view=events&Itemid=670&ohanah_category_id=3&filterEvents=notpast&geolocated_country=United+States&geolocated_state=&textToSearch=&Submit=Search&limit=10&limitstart=0 http://lanyrd.com/topics/internet-of-things/ IoT meetup near you - http://www.meetup.com/
Visit forum.iota.org to find more similar content.
Curl disclosure, beyond the headline IOTA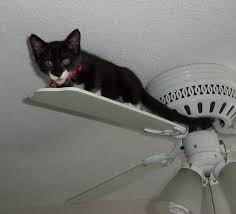 January 06, 2019 11:17 PM As part of an on-going conversation between the IOTA Team and security researchers from Boston University and MIT DCI, the teams published their report on a vulnerability in Curl today. On August 8th, the IOTA Team implemented a safety precaution by switching Curl with Keccak-384 (wrapped as ?Kerl?, as a tongue-in-cheek homage to what it was replacing), but no user funds were ever at risk prior to the upgrade. We greatly appreciate the disclosure made by the researchers as this will further help to bring IOTA into production-readiness and mainstream adoption. We do, however, have some comments to make on the otherwise strongly worded publication by Narula et al.
You may want to visit blog.iota.org for complete listings from this source.
Transaction speed - Technical Discussions - IOTA Forum

January 06, 2019 11:17 PM Hello, I am reading and thinking about the IOTA and machine to machine economy these days. I am amazed with the idea of mom economy. But if the transaction speed is more than a minute, then how can this be possible? For example we have a project that there is a smart bulb in a room and whoever pays a few iotas the bulb will be light of the chosen color. If a transaction happens in seconds then the project will be working. Someone pays the iotas, the wallet of the bulb owner recieves the iotas in seconds and the bulb turns on the chosen color. But lets say if a transaction happens in half an hour then how can such a trade be possible? The man will pay the iotas and he will wait half an hour for the bulb to light his favorite color which is not feasible.
Visit forum.iota.org to find more similar content.
Cant connect to Remote Node From Light Node Wallet - Beginners - IOTA Forum

January 06, 2019 11:16 PM Hi, Can anyone help! I keep getting ERR_PROXY_CONNECTION_FAILED, when I click on 'Toggle Web Inspector' I also get 'Failed To Login' when I launch the wallet. This is version 2.3.0 and I see no place to enter the seed, I had to create manually. So pretty much stuck. Powered by Discourse, best viewed with JavaScript enabled
See forum.iota.org for more from this source.
Looking to buy MIOTA - Trading and Markets - IOTA Forum

January 06, 2019 11:16 PM Hey, since I live in New York I am unable to exchange BTC/ETH for MIOTA on BITFENIX so I'm looking to buy from the forums. Is anyone willing to trade? You can do that on YDX. Ask for an invite in the IOTA slack. Happy Trading! Here is a Trading guide: http://www.iotaexchange.com/ I'm selling to non-bfx-users at prices appx 5-6% above BFX. You find me in IOTA-slac @frha DM me if intereseted. For the safety of your BTC/ETH, be sure to read https://forum.iota.org/t/faq-for-otc-trading-on-iotatangle-slack/1499 before doing any OTC trades. drop me your emails guys?i can send an invite to YDX to get IOTA
See forum.iota.org for additional posts.
The IOTA GUI is here! IOTA

January 06, 2019 11:16 PM The main purpose of IOTA is to serve the machine economy by enabling feeless M2M (Machine-to-Machine) payments, tamper-proof data security as well as whole range of new tools and products that we?re working on and will talk more about soon. As we are working hard to achieve that vision together with some of the largest companies in the world, it is important to keep the user-friendliness of our products in mind. Because of its novel nature, IOTA can be hard to grasp for newcomers, and even for people coming from other Blockchain projects. As we?re working on more tutorials and blog post that help support this learning effort, one of the most anticipated projects of the community was our GUI. As such, today we?re happy to announce that the IOTA GUI is officially ready for use!
Check out blog.iota.org for more similar content.
How to buy IOTA OTC on the Official Slack! - Trading and Markets - IOTA Forum

January 06, 2019 11:16 PM What is YDX? YDX is a semi-automated escrow service that enables the trading of supported cryptocurrencies through a dedicated Slack team: https://ydx.slack.com. YDX has successfully escrowed over 3100 BTC. This new service will enable quicker and easier trades with no limits on the escrowed amount and no documentation required. The following tokens can be traded to and from BTC: IOTA - KMD - NXT - ARDR - ETH - GB - GBB - WAVES - WLC - UNITY - PANGEA - DEX - DASH -Alice contacts @ydx and says "I want to deposit 50 BTC" -She sends 50 BTC to an address provided by @ydx - Once 50 BTC are confirmed, @ydx types "GIVE 49.5 BTC TO @Alice (1% fee included)
Have a look at forum.iota.org for more from this source.
Consensus on the Tangle - IOTA Docs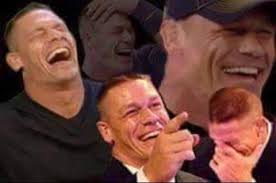 January 06, 2019 11:16 PM
See docs.iota.org for complete listings from this source.
Exchange listing - where to buy - Trading and Markets - IOTA Forum

January 06, 2019 11:16 PM I am a complete newbie to IOTA. I am familiar with Bitcoin, Ethereum and DASH. Where can I buy IOTA? Is it listed on any exchange like Poloniex or Bittrex? Shapeshift.io? Where can I store it? Link to wallet software would be nice... Is there a paper wallet for IOTA? IOTA is currently on any exchange the Token IOTA have not yet distributed wallet is not available for the moment you can find paper here: http://www.iotatoken.com/ or here https://bitcointalk.org/index.php?topic=1216479.0 you can get here iota goal you-have to trust sellers !! https://bitcointalk.org/index.php?topic=1360660.0 So no exchange and no wallet? harder than I thought
You may want to visit forum.iota.org for additional posts.
Sign-up for the webinar on May 22nd: Learn how IOTA and Kontakt

January 06, 2019 11:16 PM Kontakt.io, a leading IoT (Internet of Things) location platform provider and the IOTA Foundation, will collaborate to integrate IOTA?s next generation distributed ledger technology with Kontakt.io?s location platform. The integration will enable tamper-proof and chargeable readings of smart sensor data. This will equip healthcare operators and supply chain firms which monitor environmental conditions for compliance reasons with fully transparent ways for storing and reporting on telemetry data. Numerous publications have covered potential advantages of combining blockchain and Internet of Things technologies but there have not been many large-scale deployments to back up the theory. The partnership between Kontakt.io and IOTA is going to bring a concrete solution, designed specifically for condition monitoring and asset tracking.
Browse blog.iota.org for more.
How to get free miotas - Beginners - IOTA Forum

January 06, 2019 11:16 PM I'm a developer (CSS, HTML, JS-ReactJS, AngularJS, PHP, Python) and a mining rigs shop owner. I was an engineer for a big corporation for 4 years before semi-retiring and started the shop. I have been following IOTA for a while. I'm looking to contribute to the fixing, testing, or development of IOTA. How can I participate? And also be rewarded for my efforts. That's great! I'm excited to hear that you are interested in contributing to the IOTA ecosystem! There's a few options available, depending on what projects you are interested in working on: If you're looking for paid work, I think your best foot in the door would be to make some meaningful contributions to the wallet and/or API libraries first, but if you're feeling confident, you could reach out to Dominik on Slack straightaway and offer your services (:
Have a look at forum.iota.org for more similar content.
Welcome Alexander Renz to IOTA IOTA

January 06, 2019 11:15 PM Alexander Renz started out his career by obtaining degrees in European Business Studies and International Marketing from the prestigeus Brunel Business School in the mid 1990s. He initiated SAP?s activities around the Internet of Things (IoT) in 2001 with the sponsorship of the MIT Auto-ID Center following a meeting with the CIO of Procter & Gamble, Steve David. To realize his vision of ?Real-World Aware, Adaptive Supply Networks?, Alex also spearheaded the work around distributed, agent-based systems with complexity scientist Stuart Kauffman from the Santa Fe Institute. When Alex first learned about distributed ledger technologies and IOTA more than 15 years later, he immediately understood it as the backbone of IoT and the emerging Machine-to-Machine economy.
Have a look at blog.iota.org to find more similar content.
Tutorial: How to setup a static IP with noip

January 06, 2019 11:15 PM GUIDE: How to setup a hostname (~static IP) with http:///www.noip.com As there is no peer discovery with IOTA, you need to share your IP manually with your neighbours. It is therefore essential to have a static IP or hostname. Note: This is a Step-by-Step guide. If you do things differently or if you have different hardware, this guide might not work. This tutorial has been created by Lukas Fiedler; for questions and issues contact him (@moodledidoodledi) on the IOTA slack This guide explains how to attach your dynamic address to a hostname which has the same result as having a static IP. This guide uses services provided by noip.com.
Browse forum.iota.org for more similar content.
Smart Contracts IOTA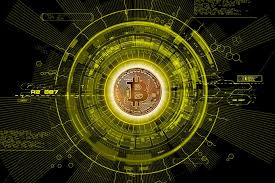 January 06, 2019 11:15 PM Special thanks to Paul Handy, Serguei Popov, Navin Ramachandran August was all about cleaning up details on the Qubic programming language Abra. We? July started out with the IOTA Foundation SumSum meeting week in Oslo. That week was very?
See blog.iota.org to find more similar content.
Newbie : generating new address, tangle - Technical Discussions - IOTA Forum

January 06, 2019 11:15 PM I?m a real beginner here, and have lost all my Iota in the recent update. I pretty much understood what i need to do, but i can?t seem to find how to do it? How can i generate a new address ? What is a tangle ? I?m using the Mac OSX app FYI which seems to be very limited. Also, I?m connected to a light Node. Thanks for your time and help ! ???????? ???. ??????? seed. ???????? iota ??????? ?? ?????????. ?????? ? ????????? seed ? ???????? ?????? ?? ??????? ?????????? ??????? Click ?Receive? -> Attach to tangle. By the way, noone ?lost? any iotas, they are still on the same addresses as they were before the upgrade, it?s just that the wallet doesn?t see them unless you generate the addresses again.
Browse forum.iota.org for more similar content.
Hey, coinspot

January 06, 2019 11:15 PM Just letting everyone know that the coinspot exchange is trading in iota now, which is a good start as the more exchanges that trade it, the more people will invest. So, I just bought 3 dollars worth at coinspot because hmm, why not! (Ha ha, no, I've already got 500 million iota over at bitfinex.) Sigh. Thirty minutes later though and coinmarket cap still isn't showing my coinspot transaction yet- Don't know what's going on there . Every exchange trading in iota needs to be listed, right now. The great thing about coinspot is that it's easy to get money from an Australian bank account into that exchange whereas getting Aus dollars onto bitfinex is a great big hassle. I sold a chunk of my doge that I was lending over at poloniex and shifted the bitcoin over to bitfinex yet I'd bought the doge from coinspot to begin with. Bit of a round-a-bout right now at start up phase but it will get better.
You may want to visit forum.iota.org for complete listings from this source.
Node configuration for Trinity wallet support IOTA

January 06, 2019 11:15 PM Following the beta release of Trinity Desktop, we have received multiple reports of nodes being incompatible with Trinity Desktop, despite working well with Trinity Mobile. This blog post explains the differences between the mobile and desktop platforms which lead to this issue. We then outline the measures node owners should take to ensure compatibility with the Trinity Wallet on all platforms. In addition, we have created a tool to check your nodes for security issues and Trinity compatibility???https://trinity.iota.org/nodes. Click on the link, check your node and continue reading below if any issues are reported.
You may want to visit blog.iota.org for more similar content.
One seed to sow your key(s) IOTA

January 06, 2019 11:15 PM IOTA tokens are stored in private, pseudo-anonymous virtual ?wallets?. Each wallet is identified and protected by a unique access key known as a ?seed?. Although we call them wallets, they do not actually store the tokens. Think of them as keychains that give you access to the tokens you store permanently on the ledger. Remember that your seed is the one thing that you need to safeguard from disclosure at all times. Detailed information on how to create and protect your seed can be found here. But for many the seed remains a mystery. This blogpost will help you understand how a seed works in the IOTA world, including:
Visit blog.iota.org for additional posts.
A More User Friendly Tangle Explorer - Projects - IOTA Forum

January 06, 2019 11:15 PM Current Tangle explorers are a bit.. technical, to say the least, which makes it not friendly for new users more used to a blockchain.info or etherscan.io style experience. To combat this problem I am working on a new Tangle explorer aimed at making the Tangle easy to work with while not simplifying away its core mechanics. Features of this explorer: - Transaction history for each address is listed in reverse chronological order, as opposed to being just a giant list of associated transactions. This makes it much easier to find the transaction you're looking for - Unconfirmed transactions show up with a red tinge in address page, so you can spot at a glance which ones went through. - Bundle page lists inputs and outputs separately, with amounts for each displayed - Address page has approx USD value - Visualization of most recent Milestone on front page - Slightly less intimidating node info section .. more changes to come!
Visit forum.iota.org for additional posts.
Aggregated knowledge base entries about IOTA (MIOTA) Titles not entered by Crypto.BI and are Copyright(C) their original authors.
---