Help the network by spamming it! - Testing - IOTA Forum

January 06, 2019 11:15 PM We are currently testing the network and the more participants that help with testing the better! Helping with testing is fairly easy and you can run it as a background process while doing other stuff (if your machine is powerful enough), or just setup on a server of yours. Download the spammer from http://tangle.ninja/spamming_IRI_0.9.1.zip Unzip it and replace the transactions.iri with your latest one Thanks to Johann for setting up the spammer. thx dom, will start spamming tonight. i created a html page to spaming (create new address constantly) open page while your IRI is started https://github.com/guang384/iota/blob/master/spamer.html
Check out forum.iota.org for more.
My over 2K IOTA is missing from my wallet! Please help - General - IOTA Forum

January 06, 2019 11:15 PM All my IOTA dissapeared from my wallet. It?s seems like an ongoing problem for many people. IOTA should take this issue way more seriously and establish dedicated person to resolve this issue. My account was inactive for a couple months but that should not be a reason for my IOTA to dissapear. I generated my own seed printed and kept it safe. Those are out then, downloaded the newest version of the wallet, still nothing?now what? I would need someone please give me step by step instructions how to recover?something like instructions for dummies! I was to afraid to use the reclaim tool but I keep on generating new addresses?so far nothing worked. Thank you #1222
Have a look at forum.iota.org for more from this source.
Welcome Andreas Mikolajewski to the IOTA Foundation

January 06, 2019 11:14 PM Andreas Mikolajewski kicked off his Software Engineering career at SAP over ten years ago at age 17. While constantly building his experience in various international Engineering roles he pushed his boundaries to work on his master?s degree in Computer Science at KIT, found startups, compete as a semi-pro gamer, moderate conferences, travel the world and explore all the beauties of life. Andreas? main interests in the field of Computer Science are Machine Learning, Cryptography, Computer Graphics (OpenCL & OpenGL) and Algorithms (competitive programming). His complementary subjects in university were economics and law, which he is as well passionate about.
Visit blog.iota.org for more from this source.
IOTA Ecosystem Discover - People - Lukas Tassanyi (microhash)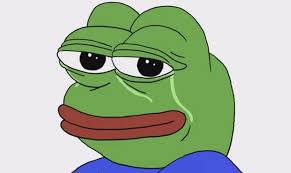 January 06, 2019 11:14 PM It's just a matter of caffeine. Student of computer science. Qubic Engineer at IOTA Foundation. Running iotaspam.com, qame.org, qubiclite.org and qubiota.com. Excited to join the IOTA Foundation and work on Qubic! Published HelloIOTA spotlight article about the Industrial IOTA Lab Aachen (IILA). Presented Qubic Lite at first IOTA Meetup in Hamburg on 8th Sep. IOT? Foundation c/o Nextland Strassburgerstraße 55 10405 Berlin Germany © 2018 IOTA Foundation - Privacy Policy Email: contact@iota.org Board of Directors: Dominik Schiener, David Sønstebø, Ralf Rottmann, Sergey Ivancheglo, Serguei Popov ID/Company No.: 3416/1234/2 EU public ID number in the EU Transparency Register: 500027331119-04
Check out ecosystem.iota.org for more from this source.
Node Woes - logging in via light wallet Connection Refused - Beginners - IOTA Forum

January 06, 2019 11:14 PM I've set up a headless node (IRI). First I used 1.1.2.4 and now I've upgraded 1.1.2.6 (dev branch). Using the light wallet, I input my node API uri. I can query the node info, neighbours, etc. (I have 8 active out of 9 neighbours set up). When I try logging in using a generated seed, I get: X Connection Refused. How would I go about troubleshooting this? (There are many other issues I am experiencing, with 1.1.2.6 in paricular, but I'll leave that for later. I just want to get something up and working properly) Hey curVV! Just to confirm, it worked in 1.1.2.4; the errors only started when you upgraded to 1.1.2.6 dev, right? Has anything else changed?
Check out forum.iota.org to find more similar content.
Search IOTA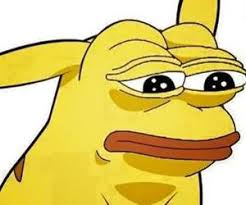 January 06, 2019 11:14 PM
Visit blog.iota.org for more from this source.
New to IOTA - Don't know how to set up - Beginners - IOTA Forum

January 06, 2019 11:14 PM Hi, my name is Pascal, I live in the beautiful village of Wohlen in the canton Aargau in Switzerland. I installed the GUI 2.3 wallet on my Windows 10 system, but I don't know how to configure it. Full node? Light node? What information can I enter so I can get this thing started? When I chose a light node and enter my localhost address, I then only see the green background with the white IOTA logo, menu at the top and CPU bar at the bottom, nothing more. What do I need to do to get my address and be able to get some IOTA's? Thank you. Hello, Maybe this link can help you:https://www.youtube.com/watch?v=0_z7TUKEE-Y
Have a look at forum.iota.org for complete listings from this source.
Instant & Feeless Flash Channels IOTA

January 06, 2019 11:14 PM The goal of the IOTA Foundation is it to build a flourishing Machine Economy, where machines seamlessly interact and transact with each other. With IOTA, we have introduced the first scalable distributed ledger architecture that has no transaction fees and is able to run in the Internet of Things environment. The power of IOTA is in its network, as it scales horizontally with the number of network participants transacting with each other. Over the recent years, Layer-2 solutions (such as Bitcoin?s Lightning Network, and Ethereum?s Raiden) became a popular solution to enable fast transactions with lower transaction fees for conventional Blockchains. During the last months, the IOTA Team (most prominently Paul Handy, Lewis Freiberg and Chris Dukakis) have been working diligently to develop a similar approach in IOTA as an ad-hoc solution: Flash channels.
Have a look at blog.iota.org for additional posts.
Welcome John E

January 06, 2019 11:14 PM John Mattison, MD practiced clinical medicine in internal medicine, critical care, trauma medicine, hyperbaric medicine, primary care, and preventive medicine, prior to becoming the Chief Health Information Officer and Assistant Medical Director at Kaiser Permanente?s largest region, SCAL. He led the largest electronic health record initiative in the US, and founded the international XML standard for healthcare interoperability. He is an active contributor to global research initiatives in both genomics and most recently, neuroscience. He chairs the eHealth Workgroup of the Global Alliance for Genomics and Health (GA4GH), co-leads the national KP virtual care workgroup with oversight of telemedicine, virtual care and remote monitoring, and is a member of the National KP Precision Medicine Advisory Board. Ten years ago, he built a machine learning team that has achieved powerful results mining text data to improve patient safety, quality outcomes, and operational efficiency across the organization.
Have a look at blog.iota.org for more.
Welcome Janine Hrtel to the IOTA Foundation IOTA

January 06, 2019 11:14 PM Janine Härtel joins the Mobility & Automotive adoption team as a senior project manager. Since she was a young girl, Janine has driven every car she could get her hands on, old or new, no matter which brand or model. She also loves to watch Formula 1 and DTM. Over the last years Janine could apply her passion for the automotive industry while working for MHP, a Porsche company which is part of the Volkswagen group, especially on connected car mobility services and Over-the-Air (OTA) connectivity solutions. Together with colleagues at Volkswagen, she developed the idea of the ?software over the air? PoC using the IOTA Tangle. During this time she also learned about many other opportunities to adopt DLT to the automotive world, especially for autonomous vehicles and their business models in MaaS applications. Janine has also consulted on several strategic projects in the aerospace and transportation industry, with a strong focus on IT and Engineering.
Visit blog.iota.org for complete listings from this source.
Where to buy IOTA - Beginners - IOTA Forum

January 06, 2019 11:14 PM Hey guys kinda new here, I live in the US and I hear Bitfinex will be leaving us :(. Are there any other platforms where it's trading on? Me too! I signed up for bitfinex right before and couldn't buy it in time. I'm desperately trying to find an exchange to purchase some. Same.Trying to buy some as it looks promising! I think at this point we just have to wait until a platform comes out that supports it I just can't help but think there has to be another way. Any thoughts? i will send u iota add me on telegram @coinpuddle It looks like there's ydx.io and coinspot.com.au I haven't looked into much further but I'll give it a try when I have time.
Have a look at forum.iota.org for more similar content.
IOTA Light Node wallet - stuck on attaching to Tangle - General - IOTA Forum

January 06, 2019 11:13 PM After generating an address I notice that the wallet is stuck on attaching to tangle. Its been over 3 hours now, so i'm wondering how the Proof-of-Work verification works. Its also depending on the CPU processor from my laptop? any advice is appreciated Amir It might be good to know that you are not alone in experience this problem https://github.com/iotaledger/wallet/issues/92 I also have this phenomenon. I installed Lightwallet 2.3.1 3 days ago, created an address since then it' stuck on attaching to tangle.I already shutdown and restarted Lightwallet and also tried all of the listed servers. But I want it working before investing in IOTAs
You may want to visit forum.iota.org to find more similar content.
First Transaction - IOTA Docs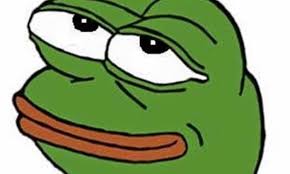 January 06, 2019 11:13 PM Output of a successful transaction
Check out docs.iota.org for complete listings from this source.
Attaching to tangle is it long time story - Beginners - IOTA Forum

January 06, 2019 11:13 PM Hello. I sent 25-30 OITAs in june and forgot about wallet until december. After installing 2.5.4 version I pressed on button attach to tangle as shown at this video and waiting for now about 2.5 hours. How long time it should be? win10x64, Q9550 8gb ram load on CPU 15-20% should be a few seconds. Go to tools -> Node config, and switch the ?Curl implementation?. Make sure MinWeightMagnitude is at 14. I switched some nodes all were MinWeightMagnitude 15 I changed to 14 and got ?invalid response? massage, what can I do? Switch to a good host, from the top of this list: iota.dance/nodes I got address attached, generated new address, have 2 pending transactions with 0 amount of money. Hope my iotas migrate to new address safety.
Visit forum.iota.org to find more similar content.
The IOTA ROS (Robot Operating System) Project

January 06, 2019 11:13 PM In my last article ?Why ROS is perfect for IOTA? I wrote about the Robot Operating System and tried to explain why it is perfect for IOTA. The article got a lot more attention than i had expected, so I decided to give a small introduction to my work. It will be a little more technical and I?ll show you some code (python), but hopefully I can explain it well enough for everyone to understand it. The Robot Operating System is, as mentioned in my last article, an Operating System for nearly every kind of device in the Robotics. It can be applied on a Robot itself for controlling purposes, but also as a System for pure data collection in a car. It is super slim, so it can be used on low-powered devices like a Raspberry Pi or a Rock64.
Visit medium.com to find more similar content.
GUI Wallet Release: v2

January 06, 2019 11:13 PM Over the last few months the IOTA community has seen a major influx of new users. Our Slack channel alone has grown to more than 11000 members at this point, with more users joining daily. With every new user that joins the community, the time it takes for on-boarding and getting setup is critical. Thanks to the feedback that we?ve received, we have prepared a new GUI release which includes several improvements which increases the overall usability, simplicity and introduces some long-awaited features. You can get the latest GUI from Github: https://github.com/iotaledger/wallet/releases/tag/v2.3.1
Check out blog.iota.org for more from this source.
Cold storage for IOTA - Education - IOTA Forum

January 06, 2019 11:13 PM Hi, I was wondering if cold storage is possible for IOTA. With cold storage I mean to generate a seed offline on an air gaped computer. This seed can never touch the internet. Because the seed generates an address and this address must be attached to the Tangle I was wondering if (and how) this is possible. Thanks! Addresses actually do not strictly need to be attached to the Tangle. See this post for more info: I had a few brief conversations about this on Slack. I'm still not 100% sure, but I think what's going on here is, "Attach to Tangle" creates a zero-value transaction referencing that address, and then does the PoW to attach the transaction to the Tangle. I wonder if this is done because of the way the underlying JS lib works. When you invoke the createNewAddress command, the default behavior is to progressively generate new addresses until it finds one without any transactions associated wi?
Have a look at forum.iota.org for complete listings from this source.
Meet core developer Alfred Keller IOTA

January 06, 2019 11:13 PM Alfred Keller is an experimental scientist and sysadmin with decades of professional experience. His IT career started in the banking industry where he was engaged in planning, sizing and testing the future system and network architecture. Later he became partner in a medium-sized company that developed software and devices for access control, biometric identification and the integration of advanced unified messaging systems. With good knowledge in C, C++, Java and Javascript he is very well prepared to review and test the IOTA core software and artifacts. He has profound experience in data communication and cloud computing.
Visit blog.iota.org for additional posts.
Gur Huberman IOTA

January 06, 2019 11:13 PM Two forms of money are familiar: token- and ledger-based. The former consists of coins and bills. Possession of the?
Visit blog.iota.org for more similar content.
IotaSeed

January 06, 2019 11:13 PM You can now generate paper wallets with the IotaSeed.io seed generator! All generated seeds are secure and based on mouse entropy! Mnemonic words are provided as well. First of all, congrats on getting into developing apps for IOTA! I do have several reservations about this seed generator. All things considered, seed generators are still not considered safe if they come from a third party source, and not considered best practice. I would caution people against using this tool at this time. Thanks for the review, and for these tips. Apologies. The readme has now been updated to reflect all the sources, including the snippet of your code I used for generating the wallet. Didn't find the time for it before (you know... postponing documenting things).
You may want to visit forum.iota.org for complete listings from this source.
Aggregated knowledge base entries about IOTA (MIOTA) Titles not entered by Crypto.BI and are Copyright(C) their original authors.
---