Erik Zhang: much improved dBFT 2

April 20, 2019 2:30 AM Visit Twitter for Tweet content.
Have a look at twitter.com for more from this source.
Trinity reports progress on multi-sig contracts for state channels in April's first bi-weekly report

April 18, 2019 7:18 AM Trinity Protocol has issued a bi-weekly report for the first half of April 2019, which includes the achievement of various technical developments. In the previous month?s report, Trinity announced the addition of ?user stories? to its GitHub repository. User stories are tools that assist developers in understanding certain features of their software from the end-users perspective. Trinity has identified eight user stories for future trinity-neo-gui functionality. Currently, the development team is working on two user stories, which focus on entrances and routing functions. Trinity reports progress on constructing channels for transactions, which incorporates a multi-signature contract address for parties on both sides of the state channel.
Have a look at neonewstoday.com for more.
Effect

April 17, 2019 4:22 PM At 11:00 am (UTC +2) on Tuesday, April 30th, Effect.AI is opening its EFX Token Swap Portal, which will allow users to swap their NEP-5 EFX to EOS EFX. In February 2019, Effect.AI announced intentions to migrate to the EOS blockchain, citing ?the current state of NEO is not up to speed with what we need to be able to build out our network.? At time of press, Effect.AI reports the ?EFX Token Swap Portal is now complete and is being thoroughly tested by the Effect.AI team and external parties.? The development team claims it sought to design a token swapping process that is ?user-friendly and easy to use.?
See neonewstoday.com for more similar content.
NEO Zrich hosts its first developer workshop at the Swisscom Blockchain office

April 09, 2019 3:35 PM On April 4th, NEO Global Development (NGD) held its first workshop in Zurich, Switzerland at the Swisscom Blockchain office. Lili Zhao, director of NGD?s Swiss office, hosted the event while neow3j co-founder Dr. Guilherme Sperb Machado (Guil), and NEO developer Rendong Liu conducted the workshop. The event provided an introduction to digital assets on NEO and had over 20 participants. Lili began the evening by introducing the NEO ecosystem in three components: infrastructure (consensus nodes, full nodes, and tools), entities (NEO foundation, NGD, NGC), and communities. When speaking about the NEO community, Lili commented proudly, ?Rumour has it that NEO has the best community. Well sometimes rumors are true.??
See neonewstoday.com for more from this source.
NEO is in town, DAY 1!

April 09, 2019 11:00 AM Yesterday, Rendong Liu explained to NEO blockchain 's attendees #Cryptography in #Blockchain & the Theory of NEO. Developers had the opportunity to explore the structure of each Neo #fullnodes, #NEO #dapps list, Process of a transaction in NEO and much more! On Day 2, #devs will have to roll up their sleeves and do some #coding! #wallets, #cryptography, #applicationengine, #ledger, #consensus, #NEOVM, #NEOwork, #persitence, #plugins, #training, #opportunity #transaction, #SeraphID Lili Zhao Swisscom Blockchain Alberto Cellini My Five Commandments for EntrepreneursRobert Herjavec on LinkedIn?10h
Browse www.linkedin.com for more.
Working with distributed message log [NEO SPCC]

April 09, 2019 8:08 AM Authors:  Alexey Vanin, alexey@nspcc.ru Sergei Liubich, sergei@nspcc.ru This article describes the ways of constructing distributed message log in a decentralized system. We are still under heavy development, so more details and numeral metrics will be provided later. Communication is an important component of any distributed system. During the development and design of our storage system, we were researching how nodes of a distributed system can log certain events. External entity requires a consistent log of all these events. This allows to evaluate the entire system state. This external entity can send multiple requests to each node in the system separately in order to combine responses into an ordered log of events.
Browse medium.com for complete listings from this source.
NEO won voting on CoinDeal exchange and will be new coin added to this platform

April 09, 2019 7:39 AM NEO is on the 16th place on CoinMarketCap and soon will join our platform. The next vote on CoinDeal has finished! NEO received the most votes. This coin will join our community after the final verification. Within 4 weeks we will add it to our platform. NEO is an open source project driven by the community. It utilizes blockchain technology and digital identities to digitize assets and automate the management of digital assets using smart contracts. Using a distributed network, it aims to create a "Smart Economy". NEO was founded in 2014 and open sourced on GitHub in June 2015. Its MainNet was released in October 2016 and has been running in stable capacity for two years. Its vision of a "smart economy" was set up along with the project rebranding in 2017.
Check out coindeal.com for more similar content.
NewEconoLabs releases Teemo, a NEO extension wallet for Chrome

April 07, 2019 9:59 PM NewEconoLabs, a Chinese NEO development community, has released version 1.0 of its open-source Teemo wallet. Teemo is designed as a ?trustless extension wallet? that aims to connect dApps with their users without asking them to juggle multiple NEO wallets or trust their assets to an unknown software developer?s wallet. Teemo has been designed as a Google Chrome browser extension, meaning that it is on standby when the browser is open, and it is designed to ?pop up automatically? when a dApp calls for it. Teemo users will individually review and approve proposed transactions from dApps before the Teemo wallet signs and broadcasts them to the NEO blockchain.
See neonewstoday.com to find more similar content.
Former Microsoft MD John deVadoss wants to make NEO the world's best developer platform (Yahoo Finance)

April 06, 2019 1:15 AM NEO prides itself on being the blockchain for the smart economy. Its founders even project that NEO (currently lagging in 17th place on CoinMarketCap) will be the number one blockchain by 2020. However, even the ultra-optimistic Da Hongfei rather sheepishly admits that date is awfully close. So, how will the ?Chinese Ethereum? reach this lofty goal and where does John deVadoss come in? I met up with deVadoss at NEO DevCon in Seattle last month to find out what lured an ex-Microsoft MD to the world of blockchain tech. I also wanted to know his reasons behind heading up NEO?s latest NGD branch in the Pacific Northwest, and why he believes that NEO, not Ethereum, is the right platform to
Have a look at finance.yahoo.com for more similar content.
NEON wallet 2

March 04, 2019 11:16 AM Create your free GitHub account today to subscribe to this repository for new releases and build software alongside 31 million developers. comountainclimber released this Mar 4, 2019 macOS: 099def61e385f7b55e0f918b164e3fc58047deaa73864d0611d85a87a2570bc7 openssl sha256 Neon-2.1.0.Mac.dmg Windows: a1733697025d9c7b0ce80f6ea12517b936d8433a8b5b38e0ab8e8e4b406567b3 certUtil -hashfile "Neon-2.1.0.Windows.exe" SHA256 Linux deb: 72ca853d12eb8eeb6e9a5c94d5314d4bda2281ba06fa430093db14641b1f851d sha256sum Neon-2.1.0_amd64.Linux.deb Linux AppImage: f116dc093703a678efb2bf255359f223ae57cbb1cbcd367beb5fe6e6bab8cbdb sha256sum Neon-2.1.0-x86_64.Linux.AppImage
Have a look at github.com for additional posts.
Da Hongfei Exclusive | BlockchainBrad | NEO | Smart Economy | Candid Crypto Interview

February 04, 2019 12:05 AM Finally it is here! BlockchainBrad and Da Hongfei in an EXCLUSIVE interview. We talk very candidly about Neo 3.0 upgrades, Onchain & Ontology distinctions, Neo Foundation, NGD, NGC, Microsoft, hard forks, infrastructure focus, community concerns and much more! ?Join The BCB Tele https://t.me/BlockchainBradCommunity ? Follow on twitter: https://twitter.com/Brad_Laurie ?????????????????????????????? Special thanks to telegrams: Tom @ChiLLiT, Bill @bpetridis, Vincent @vgrofL, Ven @xenzorz & Jay @senzsze for your feedback & question support. ?????????????????????????????? What is Neo? 1) An Open Network + 2) Smart Economy NEO is a non-profit community-driven blockchain project. It utilizes blockchain technology and digital identity to digitize assets and automate the management of digital assets using smart contracts. Using a distributed network, it aims to create a "Smart Economy". ?????????????????????????????? Time stamps: 0:04 Intro 0:44 ContinNeo 0:54 Open Network & smart Economy 1:53 The Future - Digitization 2:41 Shared Ideology 3:12 Open Source Project 5:33 NGD 6:10 NEO Foundation 10:01 Digital Assets 11:11 Enterprise 16:39 Enterprise, Onchain Custodian 17:12 Smart Contracts, coding scripts 19:46 Onchain & Layer 2 Solution research 22:00 Trinity and actual state channel solutions 23:23 Finality 24:54 NEO 3.0 26.50 NEO Reboot 27:39 More on NEO 3.0 30:00 NVM 32:35 decentralisation 35:30 dApp Recap 37:38 Core Issues 40:31 Use Cas 46:24 Neo Global strategy 52:18 Road Map 53:58 Tough stuff! The hard questions 54:14 Leadership issues 1:01:10 ChicoCrypto mention & Binance 1:04:45 2 NEO funds. Fund 1 & Eco Fund 1:09:30 Microsoft - Onchain Accelerator Program in Seattle 1:13:06 Business Transparency 1:15:53 Stable Coins 1:18:20 Da's Final Statement ?????????????????????????????? PAYMENT/DONATION DISCLOSURE: This was 100% free and I received no financial compensation for doing this video or anything related to NEO ever to date; not in fiat, tokens or any form on payment. Since several months ago, I decided to do only free content unless legitimate ambassadorships were involved. I believe that sponsored content is not a problem if disclosed, but this was NOT sponsored and there was absolutely no compensation received in any way, shape or form for this interview. For additional disclosure, I want to let you know that I invested in this project in the pre-sale because I like it. I invested my own money. This is not Financial Advice. ?????????????????????????????? GENERAL DISCLAIMER: The information provided is not to be considered as a recommendation to buy or invest in certain assets or currencies and is provided solely as an educational and information resource to help traders make their own decisions. Past performance is no guarantee of future success. It is important to note that no system or methodology has ever been developed that can guarantee profits or ensure freedom from losses. No representation or implication is being made that using the attached material will guarantee profits or ensures freedom from losses. BlockchainBrad shall not be liable to the participant for any damages, claims, expenses or losses of any kind (whether direct or indirect) suffered by the participant arising from or in connection with the information obtained this website or directly from the website owner. #dahongfei #neodevcon #cryptocurrency #NEO #blockchain #crypto #BCB #BlockchainBrad #nash #smarteconomy #NEO 3.0 #ontology #onchain
Browse www.youtube.com for more from this source.
It's here! I've released NEO Tab for Google Chrome

January 28, 2019 3:24 AM
Check out chrome.google.com for more from this source.
NEO Appears to be Expanding: Team growing Rapidly

January 22, 2019 10:09 AM First things first, Yes Malcolm Lerider has announced he has left NEO. Nobody knows exactly why, just that he has gone to another job. People change jobs, either for professional or personal reasons. You can speculate all you want on that but people freaking out need to take a step back and look at the new members. In the last 4 Months alone NEO has had a large number of new staff to add to the already expansive team. Does one person leaving really need to draw such panic? Each of these new hires can be read about under the Monthly reports from the NEO team (https://neo.org/blog) In Janurary 2019 the NGD actually relocated to a new office as the old one was too small with all the recent growth:
See medium.com for more similar content.
NeoPlace (NPT) ICO Rating, Reviews and Details | ICOholder Select widget Notification icon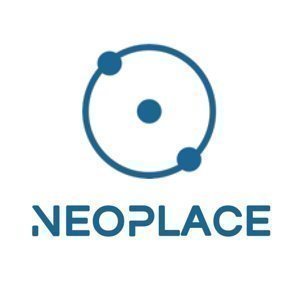 January 17, 2019 5:30 PM A decentralized peer-to-peer marketplace of products and services, with a fully crypto payment solution. NeoPlace uses Blockchain and Smart Contract technologies to insure fast and secure transactions. Attention. There is a risk that unverified members are not actually members of the team This offer is based on information provided solely by the offeror and other publicly available information. The token sale or exchange event is entirely unrelated to ICOholder and ICOholder has no involvement in it (including any technical support or promotion). Token sales listed from persons that ICOholder has no relationship with are shown only to help customers keep track of the activity taking place within the overall token sector. This information is not intended to amount to advice on which you should rely. You must obtain professional or specialist advice or carry out your own due diligence before taking, or refraining from, any action on the basis of the content on our site. Any terms and conditions entered into by contributors in respect of the acquisition of Tokens are between them and the issuer of the Token and ICOholder is not the seller of such Tokens. ICOholder has no legal responsibility for any representations made by third parties in respect of any Token sale and any claim for breach of contract must also be made directly against the Token issuing entity listed herein.
Browse icoholder.com for more from this source.
NEO | Neo Coin | Neo Charts | Neo Price | Info

January 17, 2019 2:43 PM NEO is a non-profit community-based blockchain project that utilizes blockchain technology and digital identity to digitize assets, to automate the management of digital assets using smart contracts, and to realize a "smart economy" with a distributed network. NEO was founded in 2014 and was real-time open source on GitHub in June 2015. Since its inception, the NEO team has experienced the upsurge and boom of the blockchain industry and the frenzy and cooling of the digital money market. We believe technology drives progress and together we can create the future. Motivated by this, NEO has been created to shift our traditional economy into the new era of the "Smart Economy".
Visit info.binance.com for more.
NEO (NEO) founders quell the community FUD with their recent Reddit AMA | CaptainAltcoin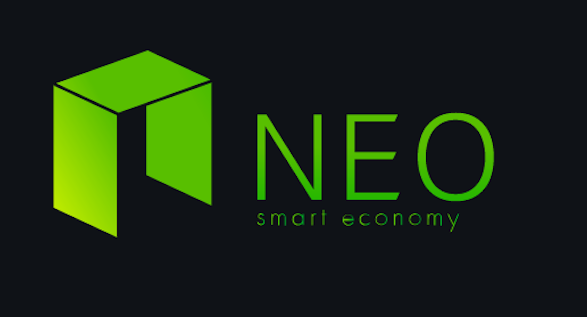 January 17, 2019 2:27 PM NEO?s price action hasn?t been that great as of late. Past month highs were reached quite early, around July 5th, when we saw the coin reach 42.18 USD/637621 satoshi. Ever since, we saw it bleed out and July lows were reached on 31st, when one NEO was worth 30.13 USD/ 390107 satoshi.  The month of August started off in a similar fashion, as the price stabilized for a while before heading into red during the last couple of days. At the moment of writing, one NEO is worth 14.73 USD (a 10.14% drop in the last 24 hours)/0.00242591 BTC (a 8.11% drop in the last 24 hours). The coin has a pretty solid daily trade volume of 6,887 BTC. With a market cap of 957,717,416 USD, NEO is currently the 15th most valuable cryptocurrency on the market.
Have a look at captainaltcoin.com for more similar content.
CoZ releases neo-python v0

January 16, 2019 6:02 PM City of Zion has released a new update to the neo-python project, a NEO node and SDK written in the Python language. Version 0.8.3 includes a complete refactoring of neo-python?s CLI alongside various improvements designed to improve stability and usability. The latest version can be downloaded here and the full changelog may be viewed here. Due to the ever-increasing complexity of prompt.py, which handles all commands, several issues and inconsistencies were plaguing the user experience of neo-python. Project maintainer @ixje outlined some of these issues in his rationale for the refactor: To address these issues and support future extensibility, with support from key contributors @jseagrave21 and @LysanderGG, he began the task of moving console commands to a plugin-based system, based on an initial structure by @LysanderGG. This will allow commands to be easily added or tested without running the prompt itself, once dynamic loading has been added.
See neonewstoday.com for more.
Neo Lithium The Northern Miner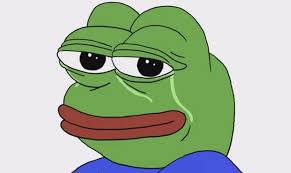 January 16, 2019 4:46 PM The junior exploration and development scene is still in high gear in North America, with many juniors planning for extensive work programs in 2019 at? The wider use globally of advanced technologies such as electric vehicles has led to a boom in juniors developing technology-metal assets, with an emphasis on? Higher commodity prices have a brought a fresh wave of exploration and pilot-stage mining to South America by Canadian-based juniors. While gold projects remain a? The boom in electric vehicle manufacturing has translated into a lively subsector of junior explorers scouring the world for new deposits of lithium, cobalt, graphite?
You may want to visit www.northernminer.com to find more similar content.
Did $NEO Just Fork ! Genesis Mining NOT Profitable | AT&T Crypto Theft Foreshadow FLAW! $NPXS | CoinHub

January 16, 2019 4:46 PM Please select the tag you want to propose from the list Please select tag you want to add from the list © 2018 by Fl3xMedia.com. Powered by KredsBlockchain.com. All Rights Reserved. 1559980 Pages Served. Donations and Service Payments BTC: 3DY9zW2rpCKXsdbsRd9trdwkUHMmyY2t49 ETH: 0xDCBd947499B0115A27E6DA471CAf0307C0c7432e KREDS: KKToX4GNP7GoRWDM7w92phMjLLWYTr5NY5 Creating an account on our site will allow you to customize your news stream and unlock additional functionalities! The primary benefit of registring an account is that will give you the ability to customize your news feed and select the sources from which your news are displayed.
Browse coinhub.news to find more similar content.
Neo Mining And Technologies Review - Legit or Huge Scam Read This

January 16, 2019 4:46 PM Welcome to my Neo Mining and Technologies Review! There has been some buzz about this company so I checked it out for myself. Maybe someone approached you about the business opportunity and you landed here to make sure it?s legit. The good news is I am going to put all the rumors to rest and walk you through the company, products and compensation plan so you can make the right decision. Find out if it?s legit or a scam? Neo Mining & Technologies doesn?t give you any information on who runs the business or owns it. As of right now, it?s nothing more than a login page? I decided to dig deeper and checked out the Neo Mining & Technologies website ?newminetech.info? and found out it was registered on September 23rd of 2017.
Visit hotmlmcompanies.com for more similar content.
Aggregated knowledge base entries about NEO (NEO) Titles not entered by Crypto.BI and are Copyright(C) their original authors.
---