Dash Text Expands SMS-enabled Dash Payments to Colombia, Strengthens Remittance Corridor

April 17, 2019 9:20 AM Posted by Justin Szilard | Apr 17, 2019 | News | The popular Venezuelan SMS Dash payment method, Dash Text, is now expanding its services to Colombia with Claro, Movistar, Tigo, Avantel carriers, which covers about 95% of the Colombian cellphone market. Anyone in Colombia is now able to sign up by texting the word ?crear? or ?iniciar? to 899979. Colombians can also visit dashtext.io/instrucciones for instructions on how to use the service. The Dash Text team, as explained by Lorenzo Rey Co-Founder and CTO of Dash Text, not only hopes to get more Venezuelans living in Colombia to send money back home, but to also get more Colombians and Dash teams in Colombia using the service.
Browse dashnews.org for more similar content.
Binance Turns Focus to Compliance Amid Planned Fiat Expansion

April 15, 2019 6:21 PM Binance came out of nowhere in 2017 to become the world?s biggest cryptocurrency exchange. Its explosive growth has been fueled by a strategy of avoiding the regulatory headaches that go with the conventional banking system, and focusing instead on the freewheeling world of crypto-to-crypto trading. Now, Binance is wading into the world of government-issued money?raising the question of whether it can keep growing without getting singed by regulators. The latest sign of Binance?s new focus came last week when the company announced it would hire CipherTrace, a California-based business that helps companies and law enforcement trace suspicious cryptocurrency movements.
You may want to visit fortune.com for additional posts.
Binance enlists CipherTrace to boost compliance, expand into new markets

April 12, 2019 5:21 PM From his throne atop Mt. Crypto, Changpeng Zhao surveys his empire, and whispers to himself, ?It isn?t enough.? To hear CoinDesk tell it, Binance, the world?s leading cryptocurrency exchange, isn?t just at the top of its game but the  game?its brilliance  unrivaled by any company in the history of cryptokind. A bit much? It?s not an unpopular take. Hell, some heavyweight crypto pundits say Binance is so damn big and rich, it only has to play nice with global regulators if it wants . And, well, it seems like Binance wants. But on its own terms, of course. On Thursday, the company announced it has hired CipherTrace? the Silicon Valley-based cryptocurrency intelligence solutions company known for its anti-money laundering and blockchain forensics operations.
See decryptmedia.com for complete listings from this source.
Bitstamp Granted BitLicense, Will Expand Crypto Services in US - CoinDesk

April 09, 2019 4:30 PM Bitstamp, one of Europe?s largest cryptocurrency exchanges, is looking to expand its U.S. operations, having just been issued New York?s latest virtual currency license. The New York Department of Financial Services (NYDFS) awarded Bitstamp the 19th BitLicense Tuesday, allowing the exchange to offer bitcoin, litecoin, bitcoin cash, ether and XRP trading pairs to the state?s residents. Bitstamp first applied for the license in June 2015, when NYDFS created the state?s landmark law. The exchange was among the first set of 22 applicants for the license, CEO Nejc Kodri? told CoinDesk. While the regulator only issued a handful of licenses in its first few years, awarding BitLicenses ? which NYDFS has recently taken to calling ?virtual currency licenses? instead ? appears to be ?becoming more routine to them,? Kodri? said. ?This year we are the that was granted so I guess the pace is picking up.?
Browse www.coindesk.com for complete listings from this source.
Western union teams with Coins

April 08, 2019 12:27 PM Money transfer giant Western Union has teamed up with blockchain startup Coins.ph to enable residents of the Philippines to more easily receive cash remittances. The newly inked deal will see both international and domestic payments made via Western Union?s network arrive directly into the digital wallets held by Coins.ph?s ?over 5 million? users, the startup announced late last week. The service aims to offer ?quick and convenient access to remittances, in urban and remote underserved areas,? Coins.ph said, adding that linking with Western Union?s digital and retail networks enables customers to receive payments from virtually all nations and territories worldwide.
Visit www.coindesk.com for complete listings from this source.
Ripple aims to make a splash in Asia with expansion of Singapore office

April 08, 2019 5:19 AM AS MORE banks come aboard the blockchain wagon, US-headquartered startup Ripple is expanding its Asia-Pacific headquarters in Singapore to be more responsive to the needs of its regional customers. Over the next year, the blockchain firm will double its headcount of about Get our introductory offer at only *$0.99/month for first 3 months $29.90/month for the next 9 months CALL +65 6388 3838 EMAIL btocs@sph.com.sg OPERATING HOURS (+8 GMT) MON-FRI: 8:30AM-5:30PM © 2019 SINGAPORE PRESS HOLDINGS LTD. REGN NO. 198402668E
Browse www.businesstimes.com.sg to find more similar content.
Bitcoin 'Satoshi Nakamoto' Vinyl Toy Figure - The First Cryptocurrency Collectible From Blocko

March 13, 2019 7:47 AM All or nothing. This project will only be funded if it reaches its goal by Thu, April 11 2019 8:32 PM UTC +00:00. The First Cryptocurrency Collectable From Blocko The First Cryptocurrency Collectable From Blocko All or nothing. This project will only be funded if it reaches its goal by Thu, April 11 2019 8:32 PM UTC +00:00. THE SAMPLE BELOW IS 3D PRINTED. THE FINAL VERSION WILL BE MADE FROM A CUSTOM MOLD AND BE IN PVC VINYL MATERIAL SIMILAR TO FUNKO AND OTHER DESIGNER TOYS. THE AMOUNT REQUESTED IN THIS CAMPAIGN COVERS THE COST OF THE MOLD (NEARLY 5K) AND THE INITIAL RUN OF FIGURES. THANK YOU. Blocko begun as an idea in my head over 8 months ago as a way of getting involved and being able to create something for the Cryptocurrency and Blockchain community without being too technical, just yet.
Visit www.kickstarter.com for complete listings from this source.
Tael-powered consumer referral program pilot exceeds expectations: 50 additional cities reached in a week!

March 12, 2019 10:25 AM Visit Twitter for Tweet content.
Visit twitter.com for complete listings from this source.
NEO Appears to be Expanding: Team growing Rapidly

January 22, 2019 10:09 AM First things first, Yes Malcolm Lerider has announced he has left NEO. Nobody knows exactly why, just that he has gone to another job. People change jobs, either for professional or personal reasons. You can speculate all you want on that but people freaking out need to take a step back and look at the new members. In the last 4 Months alone NEO has had a large number of new staff to add to the already expansive team. Does one person leaving really need to draw such panic? Each of these new hires can be read about under the Monthly reports from the NEO team (https://neo.org/blog) In Janurary 2019 the NGD actually relocated to a new office as the old one was too small with all the recent growth:
You may want to visit medium.com for additional posts.
Ripple Price Prediction: Ripple can rise on fundamental expansion | Smartereum

January 17, 2019 7:22 AM Because of the bearish pressure in the market, XRP is currently trading well below the $0.50 mark. This shows that it is down by 2.92% against the USD and down by 0.42% against Bitcoin. According to Brad Garlinghouse, the CEO of Ripple, Ripple is actually providing a fundamental way for the banks and financial institutions to use the blockchain technology. He further added that this enables the use of the cryptocurrency for institutional purposes as well. As there is a fundamental use, the cryptocurrency will increase in value in the future as well. Also, there are many start-ups which will in the future like to use the ripple protocol in order to develop newer solutions as well. This will certainly increase the number of applications of the cryptocurrency.
See smartereum.com to find more similar content.
Interest Towards Crypto in Japan is Rising So Rapidly That FSA Expands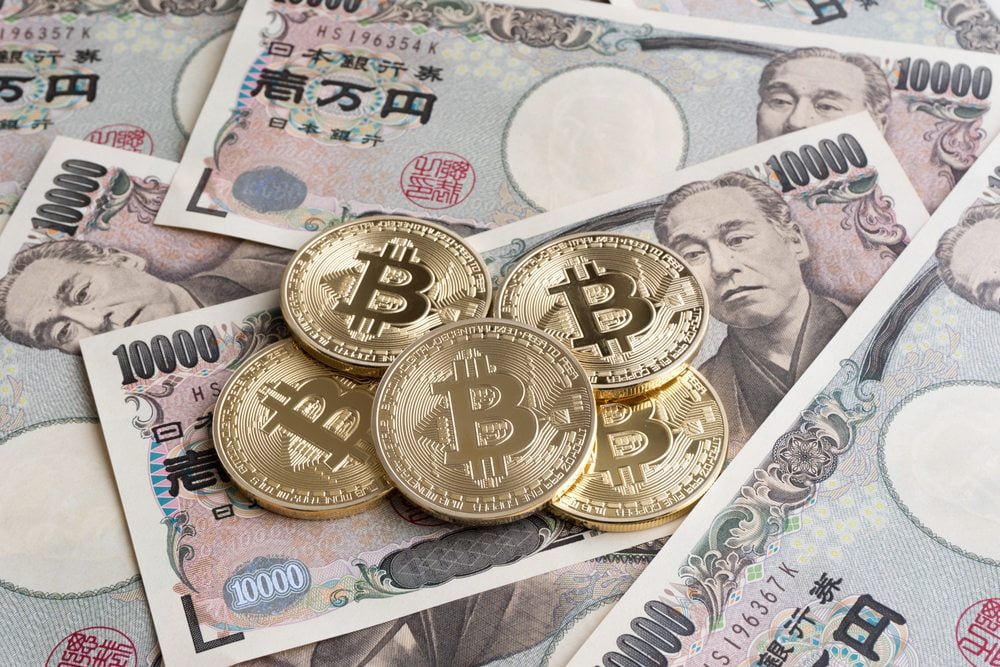 January 16, 2019 4:34 PM -Bitcoin news, price, information & analysis According to Reuters Japan, the Financial Services Agency (FSA) of Japan, the country?s main financial watchdog, will expand its crypto team to respond to the rising growth of the digital asset sector. By the end of 2018, 12 government officials will be added to the crypto team of the FSA, which already has 30 officials in charge to oversee cryptocurrency and blockchain-related companies and license issuance. Kiyotaka Sasaki, FSA?s vice commissioner for policy coordination, told Reuters that a larger team to regulate the local cryptocurrency industry is needed to ensure that its rapid growth can be maintained throughout the foreseeable future.
You may want to visit www.newsbtc.com for additional posts.
Robinhood expands crypto offerings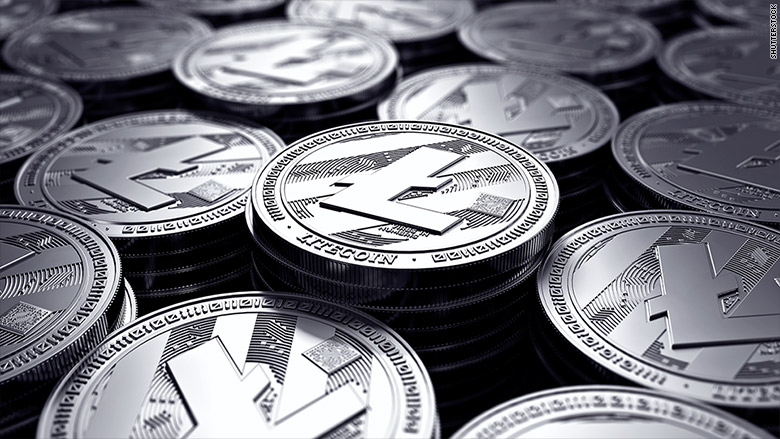 January 16, 2019 1:04 PM We're no longer maintaining this page. For the latest business news and markets data, please visit CNN Business Robinhood Crypto has been steadily adding states where the service is available. Currently investors can buy and sell the four coins in 17 states, including California, New Jersey, Florida and Massachusetts, with more states becoming available in the future. Robinhood began offering users the ability to trade Bitcoin and Ethereum ? the top two cryptocurrencies by market capitalization ? in February. Since then, investors have expressed interest in trading other cryptocurrencies, according to the company announcement.
Browse money.cnn.com for more similar content.
Canadian Platform to Become the Major Global Crypto Exchange by Expanding to 100 Countries

January 15, 2019 7:05 PM A cryptocurrency exchange wants to make crypto trading accessible in over 100 countries within 2019. Despite the downturn that shackled the crypto markets in 2018, there is a renewed sense of optimism, as some experts believe the crypto market could fare better in 2019. Canadian-based CoinField plans to make crypto trading more accessible and cheaper for investors ? irrespective of where they live ? so they can take advantage of when crypto prices go green. The exchange intends to become one of the largest trading platforms for cryptocurrencies. It is already available in 101 countries and the team plans to expand the service to more regions in 2019, including the United States.
Check out cointelegraph.com to find more similar content.
Dash Cryptocurrency Courses Expand Dash Awareness

January 15, 2019 6:15 PM Posted by Justin Szilard | Jan 15, 2019 | News | Dash Nigeria has been operating a Dash Cryptocurrency Course to educate consumers about blockchains, cryptocurrencies, and Dash. Take a free beginner?s course in Dash | French and English versions from dashpay They created the course after realizing that there was significant demand for an easy and concise way to learn the basics of Dash and its attributes. ?Everyone, from five-year-olds to grandmothers, wants a simple, one sentence explanation of what Dash is.? They condensed the relevant knowledge into five modules that are composed of videos and easy to understand, non-technical summaries.
Have a look at dashnews.org for additional posts.
RiskBlock Selects Deloitte to Expand Blockchain Consortium into Canada

January 10, 2019 10:47 AM The Institutes RiskBlock Alliance, a blockchain consortium of 30 insurance companies, has selected Deloitte to help it expand its operations into Canada. Ted Epps, a principal with Deloitte Consulting, has stated that the partners, Deloitte, and The Institutes, have always been associating with regulators. Also, in November 2018, RiskBlock had organized a workshop with state regulators that Deloitte is helping to expand. He further stated that Deloitte has already associated with regulators in Canada to get support for the consortium formation. Also, Deloitte has announced that it is developing two more blockchain-based insurance applications that will help to streamline the process of filing a claim. The first application gives a type of proof that lists customers who have already paid their premiums and are eligible for insurance benefits. While, the second application is a subrogation tool that helps in the collection of payments and enhance the processing of claims
You may want to visit askrypto.com for complete listings from this source.
Alternative Investment Firm Regal Assets Expands Crypto Reach to Canada

January 10, 2019 7:24 AM Advertise with Us Jobs at BTCManager BITCOIN PRICE: 3,785.22     HIGH: 4,036.22     LOW: 3,753.85 At BlockchaInvest, international blockchain companies and crypto projects looking to raise capital meet local investors and fund managers in a? Don't miss out on the latest news Get BTCMANAGER delivered right to your inbox January 10, 2019 1:00 by Nuno Menezes Regal Assets is one of North America?s most trusted alternative investment firms. The company has recently announced it was expanding its service to support Registered Retirement Savings Plan (RRSP) for Tax-Free Savings Account (TFSA) Canadian investors
Visit btcmanager.com for complete listings from this source.
More Local ATMs Will Soon Dispense Cryptocurrencies - wgbh

January 09, 2019 11:03 PM Bitcoin is coming to a store near you. In fact, check this map?it may already be available at your local deli. Boston-based startup LibertyX rolled out the first Bitcoin ATMs nearly five years ago. Now they?ve moved from hardware to software, partnering with ATM company Genmega to create software that will turn an ordinary ATM into a Bitcoin exchange. All you need is a digital wallet app that can handle Bitcoin, and an ordinary ATM card to convert cash from your bank account into Bitcoin. ATMs that sell Bitcoin and other so-called cryptocurrencies are becoming more and more prevalent on Boston streets. But if you find terms like Bitcoin, blockchain and cryptocurrency strange and confusing, don?t worry. It?s easy to understand by focusing on what cryptocurrencies like Bitcoin can DO, instead of what they are.
Have a look at www.wgbh.org for additional posts.
Brazilian Cryptocurrency Exchange XDEX Integrates Dash to Expand Liquidity

January 09, 2019 5:58 PM Posted by Justin Szilard | Jan 9, 2019 | News | XDEX is a Brazilian cryptocurrency exchange that offers competitive rates and services to ensure that Brazilian customers have access to cryptocurrencies, now including Dash. Breaking News. @xdexbr Exchange in Brazil ?? adds @Dashpay @fernandoulrich is behind this project and he is one of the most influential economist in Brazil the biggest #Bitcoin advocate and a great YouTuber. pic.twitter.com/5NSsI6zbPi According to their website?s rate sheet, Dash can be traded with a 0.25% fee. The exchange then enables consumers to make deposits from legacy banks for free and charges 7.90 Brazilian Real plus a 0.90% fee for withdrawals. The platform has a very sleek user interface and offers both a basic platform and an advanced platform for consumers of both experience levels.
Visit dashnews.org for more similar content.
IBM, Google, and Amazon Will Likely Expand their Blockchain Exposure in 2019

January 09, 2019 4:35 PM We have already turned the calendar from page 2018, and as we dig into 2019, there is an illuminating ray that would perhaps spur a reversal from 2018 pits. After all, it won?t be controversial to say that 2018 was pretty disastrous not only for the digital asset industry but for investors who got in there mostly because of greed. The super gains of 2017 are quickly fading and replacing the excitement as the grim realization that like in any investment, there are no quick riches. Unsurprisingly, the deflation of the aggregate value of digital assets bred this perverse satisfaction from doom-mongers. While it?s hard for many to pick up revolutionary tech at early stages, we can use several metrics to reassure investors that the technology is here for the long haul: the increasing interest from mainstream companies on blockchain.
Browse crypterium.com for complete listings from this source.
Blockstream expands its Bitcoin satellite service to Asia-Pacific - The Block

January 08, 2019 9:52 PM Blockstream, the blockchain technology development company, announced that its Blockstream Satellite service now supports the Asia-Pacific region. The Blockstream Satellite was first launched in 2017, enabling bitcoin users to execute bitcoin transactions through leased satellites. According to Blockstream, its satellite protects users "against network interruptions"  and reduces "Bitcoin?s dependency on internet access."  In addition to expanding satellite coverage, Blockstream also announced that it is launching the Satellite API, which "empowers users to access the Blockstream Satellite network to broadcast data to the whole world, paid for via the Bitcoin Lightning Network." The Satellite API will be available in January 2019. 
Check out www.theblockcrypto.com for additional posts.
Aggregated knowledge base entries about XPA (XPA) Titles not entered by Crypto.BI and are Copyright(C) their original authors.
---