Coinbase Pro Set To List EOS (EOS), Augur (REP), and Maker (MKR)

April 08, 2019 4:00 PM Coinbase Pro has announced the launching of EOS (EOS), Augur (REP) and Maker (MKR). According to Coinbase, except New York State, trading of EOS and REP will be available in all jurisdictions supported by Coinbase Pro. However, the trading of Maker (MKR) will be not be available in the US, but in all other available Coinbase Pro-supported jurisdictions outside the territory. As time goes on, the exchange says additional regions may be added. Monday April 8, Coinbase Pro will begin accepting inbound transfers of EOS (EOS), Augur (REP), and Maker (MKR). The platform will accept the deposits for 12 hours before it fully activates the trading.
Check out todaysgazette.com for more.
Ripple Is Partnering With A Global IT Company With Ties To Major Banks

April 07, 2019 7:27 PM Ripple?s popularity and customer base keeps increasing every other day as the company scores more partnerships with various global financial institutions and blockchain-oriented tech companies. The latest score is one that could affect the Ripple and XRP ecosystem across board. The company, a global IT giant called Tata Consultancy Services (TCS), just entered into a partnership with Ripple to take global remittance services to the next level.  TCS is a multi-national conglomerate with its headquarter based out of Mumbai, India. TCS is the company behind Quartz, a cross-border payment solution capable of integrating with various other payment systems.
You may want to visit todaysgazette.com to find more similar content.
The New XRP-Focused Puma Browser Takes The World Closer To The Internet Of Value

April 06, 2019 6:52 PM The crypto ecosystem, and precisely that led by Ripple?s XRP, is getting hotter and more expansive every day. Besides the looming bull run, the XRP-based Interledger system is now getting linked up with Coil, all courtesy of a new revolutionary browser dubbed Puma Browser. The Puma Browser is a particularly privacy-focused browser developed by a San Francisco-based company called Puma Technologies. For good measure, the browser offers the perfect platform for paying for services and content without users being bombarded with numerous ads and tracking issues. The browser has just been launched, and there?s even more to it.
You may want to visit todaysgazette.com for more.
Absurdistan: For $2

February 28, 2019 5:57 PM A 51% attack means that 51% of the ?computer processing power? used to verify transactions is controlled by one entity, and once this number (51%) has been reached, they can create a new ledger (blockchain ?fork? basically) so that they can double spend their own coins (among a few other capabilities). So basically, if there was an election and you control 51% of the vote, you decide who gets elected. If you are curious what an attack like this costs to undertake on any blockchain, there is an interesting website that calculates exactly that. You can basically rent hashing power from NiceHash to complete an attack and the website tracks the cost for that rent.
See captainaltcoin.net for additional posts.
This is a big deal

February 25, 2019 11:36 PM Samsung is one of the first major smartphone makers to include a cryptocurrency wallet in its latest flagship Galaxy S10 phones. The wallet lets users store bitcoin, Ethereum, and a beauty-related cryptocurrency called Cosmo Coin. It's a cold storage wallet, meaning it's not connected to the internet. The Galaxy S10 phones also support select decentralized apps (?Dapps?). Currently, Samsung?s main Dapp that?s available is called Cosmee, and it lets users earn Cosmo tokens in exchange for leaving beauty reviews in the app. Cosmochain, the South Korean blockchain startup behind Cosmee, describes its app to The Verge as a blockchain-powered beauty review app ? the blockchain is supposed to be a useful way to record all the reviews reliably.
Have a look at www.theverge.com for more.
Dutch banks will introduce instant payments this Spring, enabling transfer of fiat between third party Dutch banks within 5 seconds

February 16, 2019 7:42 PM Nederlandse banken starten deze maand met een nieuw betalingssysteem, waardoor er straks binnen vijf seconden geld van rekening A op rekening B staat, 365 dagen per jaar, dag en nacht. Nog voor de zomer moeten klanten er gebruik van kunnen maken. Overschrijvingen tussen bankrekeningen van eenzelfde bank worden doorgaans al wel snel verwerkt. Maar tussen verschillende banken duurt het langer, soms wel dagen. Dat komt omdat die transacties langs de Europese Centrale Bank (ECB) gaan. "Iedere eurocent die wisselt van bank moet langs de ECB", zegt Berend Jan Beugel van Betaalvereniging Nederland, die het betalingsverkeer in ons land regelt. "Maar in het weekend, op werkdagen na 17.00 uur en op feestdagen stond het systeem van de ECB dat de transacties moet verrekenen uit."
Have a look at nos.nl for more.
VeChain (VET), Qtum (QTUM): Two Hidden Crypto in Top 30

January 25, 2019 2:19 PM 443 total views, 400 views today Crypto coins, especially those in the top 30 got serial battering in the wake of the surges in 2018. Now, the market is getting some fresh breaths and VeChain (VET) and Qtum (QTUM) are taking the front seat to reclaim their mandates. These coins are not sleeping giants but seem hidden. However, they are bouncing back and the crypto community cannot help but grin at their impressive features. This is worth keeping an eye on. Qtum (QTUM) serves as the bridge that links the hitherto value transfer protocol (Bitcoin) to the modern blockchain architecture (Ethereum). Bitcoin?s solutions enable the transfer of value over the blockchain.
See todaysgazette.com for complete listings from this source.
VeChain (VET) Collaborates with Mlily, Official Global Partner for Manchester United

January 21, 2019 4:28 PM VeChain (VET) has announced a partnership deal with Healthcare Co. Ltd. (Mlily), an official global partner for Manchester United since 2016. Mlily is a China A-Shares listed Public Company and a Shanghai Stock Exchange Mainboard listed Company, DBA Mlily. It is the largest memory foam mattress and smart bedding product research, development and manufacturer in the whole of China. Aside that, Mlily is the maiden among its peers to go into healthcare-related industries utilizing its proprietary Smart Bedding products. The healthcare bedding firm has global recognition, operating in Canada, Japan, Ireland, UK, US and China.
Have a look at todaysgazette.com for additional posts.
Tron's BitTorrent (BTT) Issues Airdrop Timeline For TRX Users, Begins With 10,890,000,000 BTT

January 20, 2019 9:21 PM Tron (TRX) blockchain technology successfully conducted the much lauded niTron Summit 2019 which hosted a number of who is who like CEO of Kiip, NWay?s CEO, CEO of BitGuild and director of Bancor, amongst other. There, the team behind the cryptographic project made series of claims including the achievement of over 2000 DApps milestone before the end of the year. Subsequent to the summit which added to the value of the cryptocurrency, BitTorrent, a family of Tron blockchain technology, unveiled an airdrop timeline where it would be rewarding Tron (TRX) holders bountifully. BitTorrent, in a release where the update was disclosed mentioned that it would kick start the bounty on February 11th, 2019. The first airdrop would take place when TRON?s block height reaches 6.6 million.
Have a look at todaysgazette.com for more.
Verge (XVG) price, rating, news, and analysis - Binance Info

January 17, 2019 2:48 PM 2014 saw the birth of Dogecoin Dark, a fork of Peercoin, itself an early fork of Bitcoin; in 2016, it was rebranded to Verge Currency. Verge improves upon the original Bitcoin blockchain with the aim to fulfill its initial purpose; that of providing individuals and businesses with a fast, efficient and decentralized way of everyday transacting while maintaining your privacy. What is the Verge Currency Mission? Verge Currency aims to empower people around the globe by bringing blockchain transactions into everyday life and makes it possible for people to engage in transactions quickly, efficiently and privately. With Verge Currency, businesses and individuals now have flexible options for sending and receiving payments. Is Verge Currency a private company and how is it funded? Following in the spirit of Bitcoin, Verge is an open-source software, and a community. It is not a company, never had an ICO, nor premine. The development is entirely funded by the community and the developers. WHY VERGE The way that Bitcoin functions, has severe flaws with regards to privacy: - Public Ledger: The transaction information is public, meaning, that transactions can be linked to a person - IP Leakage: A persistent and motivated attacker will be able to associate your IP address with your Bitcoin transaction Due to the above mentioned reasons, it was clear that there would be a need for a privacy coin. Several coins with the similar idea have been created at the time but they were ?too private? in the sense that they completely by-passed the public ledger. The public ledger allows merchants to provide proof of transactions, which is important for bookkeeping. Enter Verge a currency which makes it possible to make private transactions, on a public ledger. Thereby giving every user, the level of privacy they choose.
Have a look at info.binance.com for more similar content.
Verge (XVG) Lauds Netcents For Addition Of Verifone and First National Bank of Omaha Ex-Official

January 16, 2019 11:52 PM After the Project Mass Adoption deal signed between Verge (XVG) and Netcents, the consolidation between the two took another level as they continue to work together effectively. In line with this, the privacy oriented cryptocurrency, Verge, has waggled its tail to the latest development its ally achieved through addition of new personnel. While Netcents announced the introduction of two new members into its team to promote its activities, a Verge core team, XVG advisor, Mark, praised Netcents for the outstanding recruitment, stating that the two individual would surely use their experience to shape the future of the firm.
Check out todaysgazette.com for complete listings from this source.
Augur (REP), 0x (ZRX) Sees Over 20%, 4% Value Rise After Veil Goes Live - Today's Gazette - Cryptocurrency, Bitcoin, Ripple, Tron, Verge, Cardano News

January 16, 2019 11:41 PM Augur (REP) has seen over 20% price increase while the value of 0x (ZRX) has increased by over 4%. The development came after unveiling Veil on Ethereum?s Mainnet. Veil, a peer-to-peer derivatives platform and prediction market designed on top Augur, 0x, and Ethereum platform, is managed and operated by Cayman Islands-based Veil International Ltd. At the moment, the platform is not available to the United States, Cuba, Syria, North Korea, the Crimea region, any OFAC-embargoed nations, and other countries where there is a restriction on digital assets. Veil makes it simple for people to have ?leveraged long or short positions in ZRX/USD, REP/USD, and BTC/USD.
You may want to visit todaysgazette.com for complete listings from this source.
Bytom (BTM) Set To Change The World Economic Structure - Today's Gazette - Cryptocurrency, Bitcoin, Ripple, Tron, Verge, Cardano News Your SEO optimized title

January 16, 2019 3:23 PM The world, as we know it, is evolving and there is none other in the forefront championing this change than Bytom (BTM). Bytom is a blockchain protocol for financial and digital asset application. Bytom is fashioning an interoperability protocol that will facilitate the transfer and management of physical (atomic) and digital (byte) assets. This implies that both individuals and enterprises can now register and exchange not just digital assets (i.e., Bitcoin) but more traditional assets like warrants, bonds, securities, dividends, intelligence information, forecasting data and others that exist in the physical world via Bytom.
Visit todaysgazette.com for more.
Here's Why Verge (XVG) Is Our Top Crypto Crash Recovery Play - Global Coin Report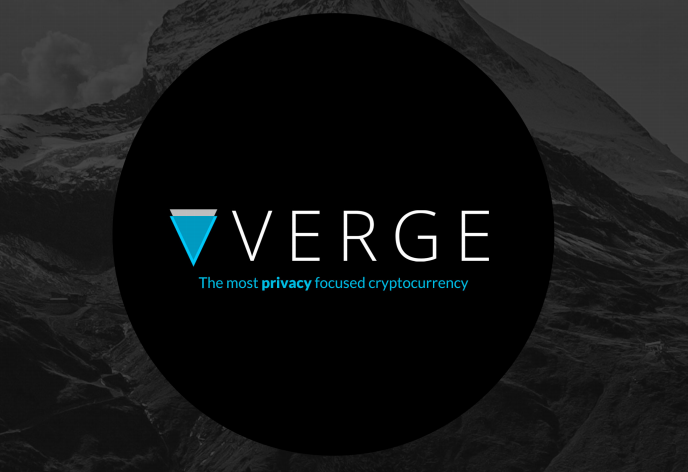 January 16, 2019 3:06 PM Lite.IM Dethrones Facebook After Integrating Crypto Wallet With Popular Messaging Platforms Will 2019 be the Year of TRON (TRX)? TRX vs ADA: TRX Overtook ADA for 8th Place TRON (TRX) Expectations for 2019 What Will Happen First: BTC 2k or 5k? Is Bitcoin Spiraling Down to a New Bottom? Crypto Market Surges Then Drops, Can The Rally Continue? Is the New Bitcoin Bounce For Real? Will Ethereum (ETH) Go Beyond $200? Will Ethereum Hit $100 or $200 Next? Has Ethereum (ETH) Finally Found Its True Bottom? The Pros and Cons of an Ethereum Casino Will 2019 be the Year of TRON (TRX)? TRX vs ADA: TRX Overtook ADA for 8th Place
You may want to visit globalcoinreport.com for complete listings from this source.
Two Other Partnerships Awaiting Tron (TRX) After Baidu TRX News Today - Today's Gazette - Cryptocurrency, Bitcoin, Ripple, Tron, Verge, Cardano News Your SEO optimized title

January 16, 2019 2:55 PM Tron (TRX) ?The year had started off on good note for many cryptocurrencies. Tron (TRX), perhaps the most speculative of all is set to end the year in style. The first quarter of 2018 had seen many crypto coins leaving their shells in the decentralized community and moving into working environments ? real-world use cases. Tron (TRX) had been making moves to get important platforms to its side as part of efforts to usher in another web ?web 4.0 that will entrust content creation in the hands of users. Justin Sun?s Tron (TRX) had perhaps struck gold in recent partnership with supposed secret project ? Baidu.
Visit todaysgazette.com for complete listings from this source.
This week's Bitcoin crash was all about fraud and regulation - The Verge clock menu more-arrow no yes Verge3

January 16, 2019 2:48 PM Cryptocurrencies have had a rough week: the value of bitcoin plunged to a mere 50 percent of its 2017 peak, and other currencies, such as Ethereum, Ripple, and Litecoin have seen double-digit losses compared to their heights from last year. Tuesday also witnessed the collapse of BitConnect, an anonymously operated crypto exchange that had been repeatedly accused of running a Ponzi scheme via its proprietary BCC currency. Taken together, these events may simply act as another reminder of the ?volatility? of the cryptocurrency market, which saw bitcoin rise to a peak of $19,783 on December 17th. Bitcoin has gone through multiple crashes before: in spring 2011, in November 2013, and in January 2017. However, this current bubble comes against a new backdrop: a global tide of regulation against the inchoate cryptocurrency industry. On one hand, these regulations may be scaring bitcoin investors into selling their coins now before the full impact of regulation makes itself felt. On the other, it may also be threatening suspect exchanges such as BitConnect, with its own token declining in value by 46 percent between December 17th and January 15th ? the day before it announced its closure.
See www.theverge.com to find more similar content.
Here's what happened to the cryptocurrencies that celebrities vouched for - The Verge clock menu more-arrow no yes Verge3

January 16, 2019 2:23 PM We?re a full year and a half into cryptocurrency mania, and while the craze has calmed down, celebrities and companies alike are still coming out with partnerships with initial coin offerings and digital coins. Some celebrities have even made it their sole mission on tour, social media, and in panel discussions to promote digital coins. Over the last year, dozens of celebrities have come out in support of cryptocurrency, whether it be their own coins or companies who have reached out to them. In fact, the trend of celebrities promoting cryptocurrency has gone so far that the US Securities and Exchange Commission created a fake ICO complete with its own set of celebrity endorsements. If you click buy on the page, it brings you to a lecture from the SEC, warning you, ?a celebrity endorsement does not mean that an investment is legitimate or that it is appropriate for all investors.?
You may want to visit www.theverge.com for additional posts.
50 Cent admits in bankruptcy document that he never actually owned any bitcoin - The Verge clock menu more-arrow no yes Verge3

January 16, 2019 1:34 PM 50 Cent admitted that he did not, in fact, make $8 million in bitcoin by accepting the cryptocurrency as a form of payment for his album Animal Ambition back in 2014. In a Friday court document obtained by The Blast, the rapper admits that he has never owned bitcoin, and only went along with the initial report from TMZ because ?so long as a press story is not irreparably damaging to my image or brand, I usually do not feel the need to publicly deny the reporting.? He added, ?This is particularly true when I feel the press report in question is favorable to my image or brand.? It did make 50 Cent initially look like a baller when, at the height of bitcoin?s value, he appeared to be $8 million deep in cryptocurrency. But, to prove that he is bankrupt, he ultimately had to reveal that he does not own any bitcoin. It?s unclear whether 50 Cent is lying to bankruptcy court or earlier on social media. His reps did not immediately respond to comment.
You may want to visit www.theverge.com to find more similar content.
50 Cent accidentally made $8 million in bitcoin - The Verge clock menu more-arrow no yes Verge3

January 16, 2019 1:34 PM In 2014, rapper 50 Cent let people buy his album Animal Ambition using bitcoin. He then let his account lie unused for years, and only just recently discovered that he?s now a bitcoin millionaire, as first reported by TMZ. At the time, a single bitcoin was worth only $662, and the rapper?s fans could pick up the album for a fraction of that. In total, he pulled in over $400,000. Since then, the value of bitcoin has soared: the price of the cryptocurrency rose as high as $17,000 earlier this month, only to drop under $10,000 in recent weeks. (At the time of writing, bitcoin is now worth a little more than $11,000.) After sitting untouched in his account for years, 50 Cent?s earnings are now worth $7 million to $8.5 million, based on the current fluctuating bitcoin valuation.
Have a look at www.theverge.com to find more similar content.
Aggregated knowledge base entries about Verge (XVG) Titles not entered by Crypto.BI and are Copyright(C) their original authors.
---