Quizando is a state-of-the-art quiz delivery system that gives players the chance to win real cash for taking part in a variety of different trivia games.
When it soft launched in 2017, it was the first of its kind in the world and it remains entirely unique to this day. Although only operating in beta test mode, Quizando has built up an active following with thousands of new players signing up to the platform every month.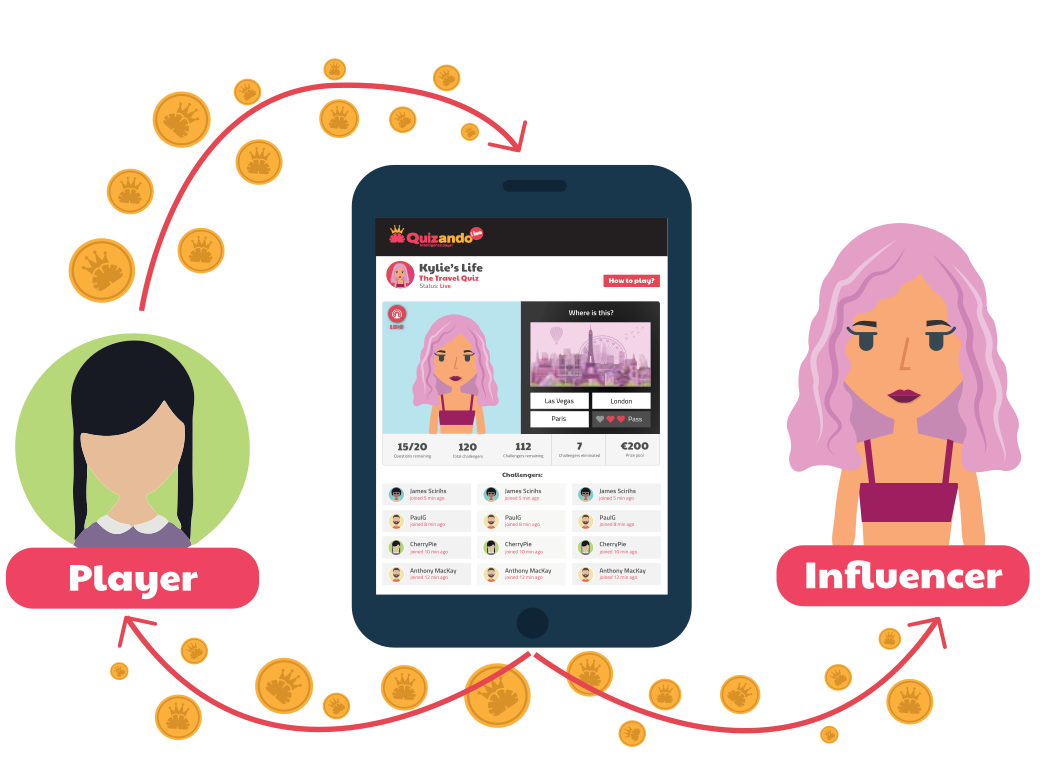 Quizando is a great product that will get even better when we upgrade our tech. It will generate massive revenue and huge turnover based on the beautiful simplicity and playability of its games.
But Quizando Live will take the platform into the stratosphere. Quizando Live is where influencers, large and small, get to host their own Last Man Standing quizzes in real time via video link. All of a sudden, people with small, medium or even large social media followings have a quick, simple and easy way to make money from their followers.
They will no longer have to spend hours making videos and hoping the world decides to watch them. They set up a quiz, promote it to their followers and earn instant money. Quizando Live solves their biggest problem in one fell swoop: how to turn their subscribers into cold, hard cash.
Quizando by itself has proven to be a viable and financially rewarding business model, but the addition of Quizando Live will not only take it to a whole new revenue level, it will change the lives of influencers around the globe.
Quizando truly believes that the blockchain is the future of gaming – providing fairness, traceability and transparency for all stakeholders in the eco system. As these values are essential to our project, the blockchain will be at our very core.
Quizando's initial use of the blockchain will be in the payment system, ensuring that every player and every quiz host has complete peace of mind about how the funds are allocated and distributed every time a Quizando Live game is played.
QUIZ Token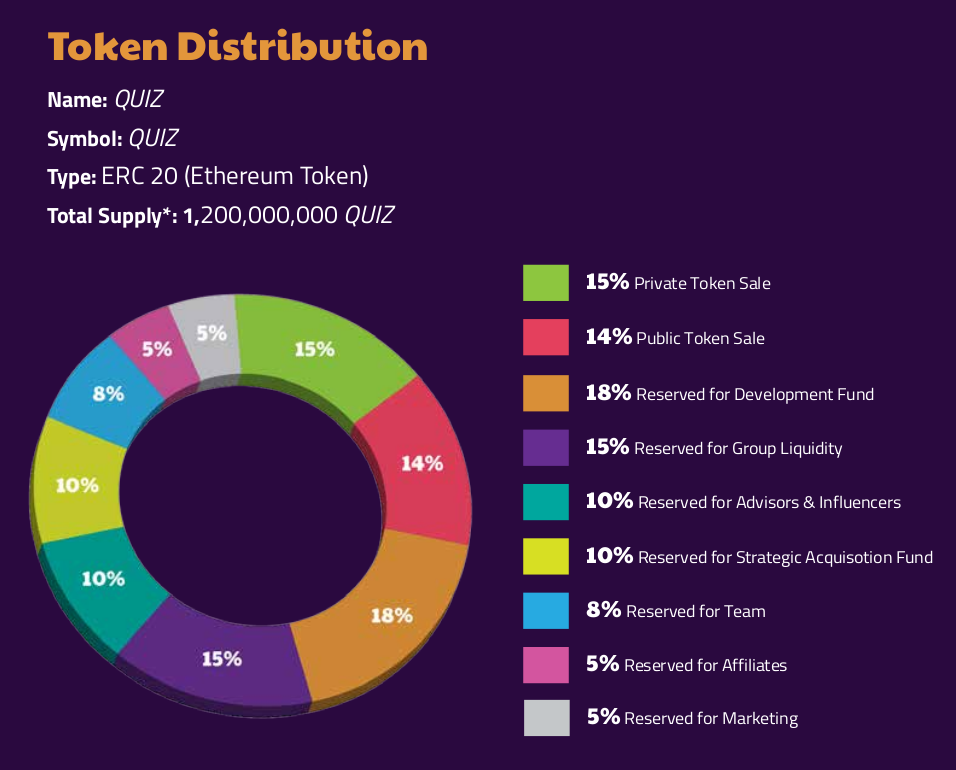 Contacts