Sandblock was a cryptocurrency which aimed to reward users for their blockchain activities. The goal was to analyze user behavior and reward their time with a loyalty-rewards style program.
The Surprise.io cashback program was the Sandbox's project MVP.
Abandoned Project
The Sandbox project appears to have been abandoned. It is not listed with CoinMarketCap and CoinGecko signals inactivity.

The last publication on Twitter happened on October, 2019: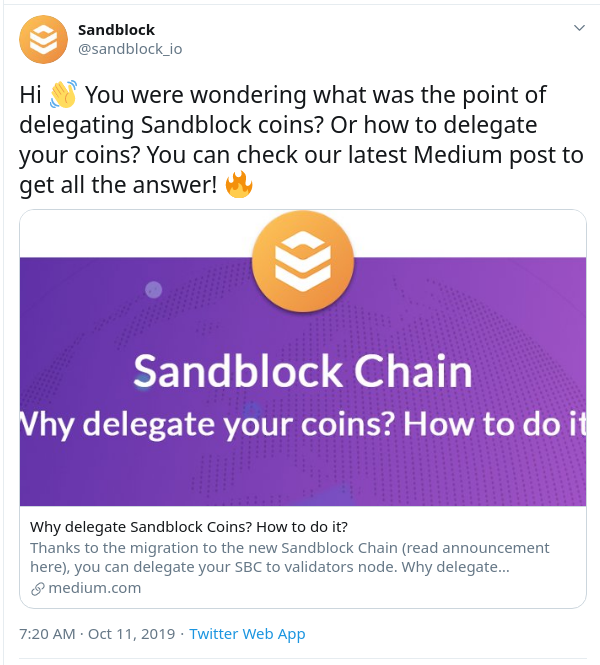 Links