JOYS: Transforming Digital Money Into Real Goods
Joys Fintech project, the product of which is the tools for the implementation of the circulation of accounting units on the basis of a distributed ledger, as well as a payment service for cardless payments in fiat and legal payments in almost any cryptocurrency when buying goods and services. JAS - Joys Accounting System The technology of realization of the management system of accounting units on the basis of the distributed ledger. The functionality of JAS allows you to implement a full cycle of creat... This publication was first seen by us on 2018-11-10 22:34:30.
LeuPay Customers Can Use Their Account To Transfer Funds To And From Multiple Crypto Currency Trading Platforms
Customers of the popular digital e-money platform and debit card company LeuPay can use their account to transfer funds both to and from leading crypto currency platforms. With the world's financial landscape changing at a dramatic and exciting rate, the demand for crypto currency trading has become increasingly popular. LeuPay has recognized this trend and is working on providing a safe and secure means for its customers to invest in the crypto currency market place. Offering very affordable transfe... This article was first seen by us on 2018-03-31 13:43:12.
Brazil's largest Bitcoin exchange has been down for 72 hours. R$ 1 million in duplicate transactions being investigated
Brazil's largest Bitcoin exchange, Foxbit, is down for maintenance as R$ 1 million (~ U$ 300,000) have apparently gone missing. In a live feed broadcast earlier today, Foxbit has discussed the issue and has reassured users that their funds are safe at this point, but that at least 130 suspected transactions are being investigated. (November 2018 Update: A video previously located at https://www.youtube.com/embed/qdr0QcTH_1U has been permamently deleted.) The exchange claims (previously linked to ht... This posting was discovered by us on 2018-03-13 00:02:25.
Understand the Coinbase SegWit upgrade: what it means and how this will improve Bitcoin for everyone
Coinbase has announced the long awaited SegWit upgrade to their trading platform. We'd like to take this opportunity to discuss how this is a very important change and how it will make Bitcoin faster and more accessible to everyone. SegWit is a portmanteau of "Segregated Witness" and although the name sounds complicated, the concept is very simple. In cryptocurrencies, a "witness" is a piece of data that will convince the entire network that whoever created that transaction holds the private key for the ... This posting was first seen by us on 2018-02-23 18:33:47.
Cryptocurrency Laffer Curve: Cryptocurrencies cannot ever be worth millions, or transaction fees would halt the network
We see daily speculation about future cryptocurrency prices. Bitcoin will be worth U$ 10 million or "I'll eat my private parts", Ethereum will overtake Bitcoin, and so on. Speculating about prices is part of human nature, but there's a catch about excessive valuation of cryptos: crypto transactions are paid in cryptos themselves. Consider, then, an analogy between cryptocurrency fees and government taxation and the analogy to the Laffer Curve becomes obvious: there is a point in crypto valuation where tr... This article was first found by us on 2018-02-07 14:41:59.
CryptoSIM Labs launches COSMIC3.io (COSMIC Trio) to make more secure crypto transactions available to anyone who owns a mobile device
This item was obtained by us on 2018-09-27 02:44:51.
How Blockchain Technology is making Data Collection Auditable and Transparent.
This article was first found by us on 2018-08-28 04:09:18.
What is decentralization And how is it helpful for the empowerment of the civilians
This posting was discovered by us on 2018-06-13 07:37:45.
Intel to Sponsor dApp Hackathon Next Week in California
Join the Nasdaq Community today and get free, instant access to portfolios, stock ratings, real-time alerts, and more! View Print Version More from AccessWire SANTA CLARA, CA / ACCESSWIRE / January 14, 2019 / Once dominated by centralized cloud computing service, the Internet is transitioning to a new phase of scalable Web 3.0 applications and the foundation for secure IoT devices as part of an emerging trend towards decentralization. DeepCloud AI is at the forefront of innovation in decentralized cloud computing, poised to disrupt the long-standing dominance of centralized cloud services. Employing an AI-driven resource allocation mechanism and blockchain-agnostic network design, DeepCloud AI aims to provide the foundation for the next generation of P2P and IoT applications. This information was first seen by us on 2019-01-18 13:52:12. Share this content on social media: Mentioned cryptocurrencies include CLD, OST. Have a look at www.nasdaq.com for additional posts. Log In to Comment
The Thai stock exchange officially asked for permission to trade Cryptocurrency
If you have watched the movements of Southeast Asia's cryptocurrency industry, you will know that Thailand is now becoming one of the major players in the region. While neighboring nations such as Malaysia have not decided yet whether they should turn cryptocurrency into legal or not, other countries on the continent such as Thailand, Singapore and Hong Kong are constantly developing in terms of legal framework and leading the industry. Thailand leads the way in openness in Asia The kingdom which is famous for sunny beaches, street food and transgender's nightlife is becoming a major figure in the Asian pre-coding market. Bangkok Post today reported that the Thai Stock Exchange (SET) is about to apply for a pre-coding license from the Ministry of Finance so that they can become a digital asset exchange. This item was obtained by us on 2019-01-18 12:54:55. Share this content on social media: Related assets may include XCG, DAI, CAG, ION. Browse newsdaily.tv for more similar content. Log In to Comment
Our plans for Q1 2019 Xena Exchange Medium
A new year brings with it unlimited possibilities. We are excited about what we have in store for this upcoming year. Take a look what is on the horizon in Q1 2019. Xena Exchange is launching Listed Perpetuals Current cryptocurrency markets are mainly spot. In other words, most transactions involve converting one cryptocurrency to another. This is in contrast to the traditional financial markets in which derivatives account up to 3/4 of total turnover. Derivatives allow new capital to be brought into the markets, that, in turn leads to lower volatility and overall evolution of the market. There are different types of derivative instruments, traded both on exchanges and over-the-counter. Xena Listed Perpetuals are cryptocurrency-settled derivatives that combine the advantages of different classical instruments: This item was retrieved by us on 2019-01-17 18:41:52. Share this content on social media: Related assets may include XCG, CAG. Visit medium.com for additional posts. Log In to Comment

Crafty ICO (CFTY) ICO Rating, Reviews and Details | ICOholder Select widget Notification icon
The current labor relations are not enough to promote happiness and trust between people, generating friction and, consequently, waste of resources. Information asymmetry is the root of most of the waste of wealth, which is paid by all of us from the higher transaction costs and additional energy expenditure. To tackle these problems, we created the Crafty, which is the best tool for turning workers into skilled entrepreneurs professionals, fully informed, integrated and tuned into the market and allow the contractors know their best options to hire people genuinely evaluated and qualified, suitable for a specific task. The social network provides confidence, blockchain provides transparency and augmented intelligence amplifies the possibility of better choices for the parties involved. Crafty is a platform that connects the various specialties service providers with their contractors, without charging any intermediation fee or centralized intervention. This item was obtained by us on 2019-01-17 18:15:12. Share this content on social media: Related crypto assets include ICX, ION, VIEW, HOLD. Have a look at icoholder.com for more from this source. Log In to Comment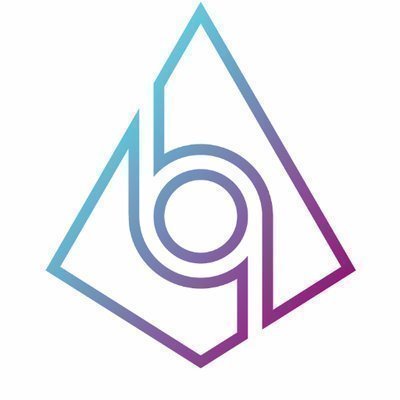 Bitcomo (BM) ICO Rating, Reviews and Details | ICOholder Select widget Notification icon
Bitcomo is a decentralized affiliate marketing network. The new paradigm provided by blockchain technology is ideal for online advertising, for it enables companies to better analyze the data collected from web users. This gives them the opportunity to precisely target audiences on a large scale at a much lower cost compared to traditional marketing tools. The Bitcomo affiliate marketing CPA network is wholly performance-based. This means that advertisers pay only when they see results and internet marketers are rewarded for each visitor or customer acquired through their own marketing efforts. This method incentivizes and rewards publishers and advertisers alike. This post was first seen by us on 2019-01-17 18:15:04. Share this content on social media: Related crypto assets may include ICX, ION, VIEW, HOLD. See icoholder.com for additional posts. Log In to Comment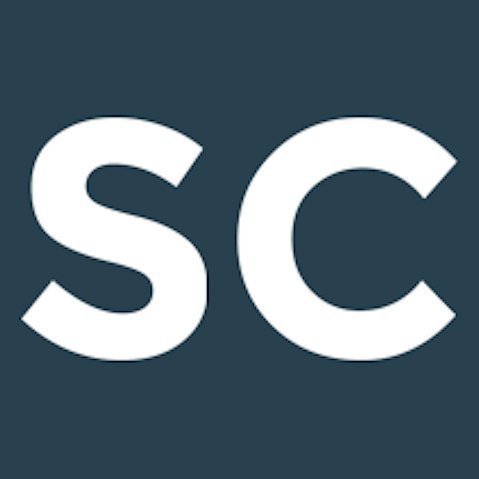 CHAINLINK ICO Rating, Reviews and Details | ICOholder Select widget Notification icon
As developers begin to implement their chosen smart contract, they encounter the connectivity problem; their smart contract is unable to connect with key external resources like off-chaindata and APIs. This lack of external connectivity is due to the method by which consensus is reached around a blockchain's transaction data, and will therefore be a problem for every smart contract network. The LINK Network is the first decentralized oracle network; allowing anyone to securely provide smart contracts with access to key external data, off-chain payments and any other API capabilities. Anyone who has a data feed, useful off-chain service such as local payments, or any other API, can now provide them directly to smart contracts in exchange for LINK tokens. Becoming a ChainLink Node Operator is an easy way to monetize your experience with a specific API as a developer. It's also a great way for data providers, payments providers and various online service providers e.g. e-signature to sell their API based services directly to a smart contract. If you'd like to operate a ChainLink Node to offer your services for direct purchase by a smart contract, we're excited to help get you setup. By creating a decentralized infrastructure for smart contracts to access critical off-chain resources, there is now a scaleable, secure and auditable way to add data, off-chain payments and APIs into a smart contract. This posting was first found by us on 2019-01-17 18:14:56. Share this content on social media: You may be interested in these cryptocurrencies : ION, ICX, HOLD, VIEW, LINK, INK. You may want to visit icoholder.com to find more similar content. Log In to Comment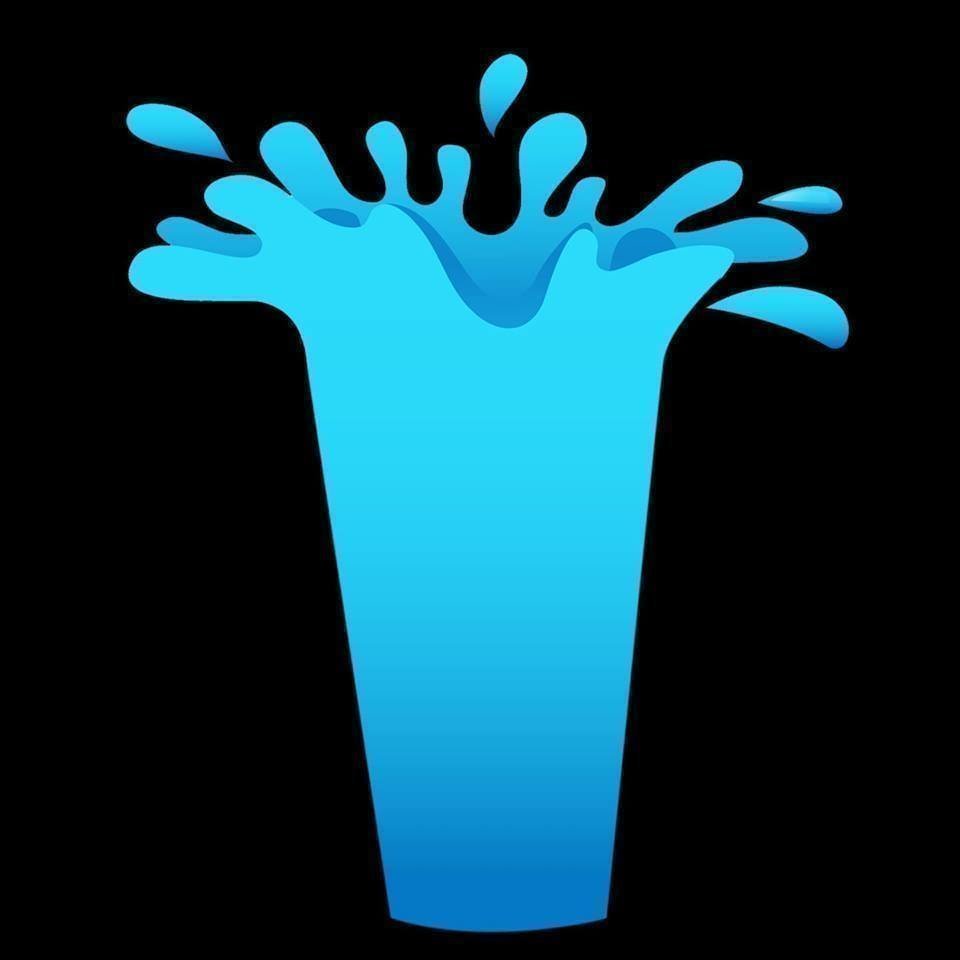 Gizer (GZR) ICO Rating, Reviews and Details | ICOholder Select widget Notification icon
The Gizer platform is a global gaming network that connects the entire gaming community - Gamers, Hosts, Services, Venues and Businesses. Gizer creates a wide array of opportunities for these parties through tournament hosting and discovery, service and product listings, and brand sponsorships found directly on the platform. To help gamers best leverage the platform, the GZR token will take advantage of the latest advances in blockchain technology to allow for transparent, seamless UX integration across multiple gaming platforms. Gamers can use the tokens to gain access to their Gizer Global Gaming Identity, or GG ID, by holding any amount of GZR in their wallet. The GG ID is a profile created on Gizer, which can be accessed by any game developers who adopt Gizer's technology through the use of Gizer API's and Oracles. GG ID will consist of three parts: a customizable avatar, gamertag, and gaming statistics. GZR represents an unlockable profile item in an unknown state. The user can unlock tokens at any time, resulting in a randomized profile item being unlocked that can be applied to a gamer's avatar. The rarity and type of the item unlocked is completely random and decided only after the user decides to unlock it. A secondary use of GZR tokens will be to pay for commissions or other fees on the Gizer platform. Users can collect items to power up and customize their avatars to gain prestige within the gaming community. Once certain sets of items are collected, the user is rewarded with exclusive items, rank boosts, and badges specific to their accolades. This data was first found by us on 2019-01-17 18:14:47. Share this content on social media: Related crypto assets include ICX, ION, VIEW, HOLD. Visit icoholder.com for additional posts. Log In to Comment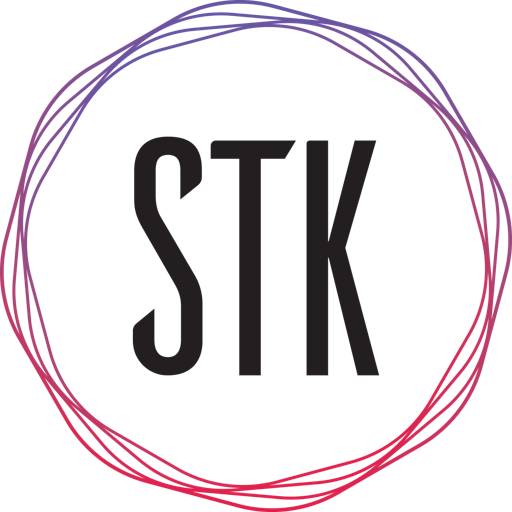 STK (STK) ICO Rating, Reviews and Details | ICOholder Select widget Notification icon
STK Global Payments vision is to create a globally accessible alternative to traditional banking, allowing you to store your money safely, access it instantly and transact with it anywhere, in any currency including crypto by using the STK token, right from your smartphone, using the STACK app. Creating a digital wallet as a companion to a traditional card solution, the STACK app enables you to use any of your currencies at point of sale, anywhere in the world. In order for users of the STACK wallet to transact in real-time, the STK solution will be integrated into the STACK digital multi-currency wallet. This functionality can only be accessed with a STK token. The STK token will be used to pay for the operating cost of setting up the State Channel. Because STK tokens can change in value, the price per transaction is calculated similarly to how gas prices are on Ethereum. This posting was first found by us on 2019-01-17 18:14:40. Share this content on social media: You may be interested in these cryptocurrencies : ION, ICX, HOLD, STK, VIEW. Check out icoholder.com for more. Log In to Comment

IHT I-house token (IHT) ICO Rating, Reviews and Details | ICOholder Select widget Notification icon
i-house.com is a global real estate blockchain cloud platform. Its mission is to integrate global real estate markets with the blockchain mechanism. Through joining blockchain and real estate, the real estate developer, financial institutions and their users can be connected and the transaction of real estate can be made a part of digital credit society?, therefore constituting a pivotal supporting part of the economic development. All owners and investors will become beneficiaries of i-house.com real estate blockchain. IHT is a smart contract technology and distributed accounting technology developed for the purpose of splitting real estate under i-house.com, which utilizes blockchain's intrinsic advantages such as trustless mechanism, antitamper, co-supervision and traceability. Through IHT's smart contract, large real estate can be split and distributed to financial institutions. In this way, the user will get the opportunity to invest small amounts of money and benefit from real estate, and ensures security and low risk of investment. This information was retrieved by us on 2019-01-17 18:14:25. Share this content on social media: Related crypto assets may include ICX, ION, VIEW, HOLD. You may want to visit icoholder.com for more. Log In to Comment

OPTin Ad Platform (OPTIN) ICO Rating, Reviews and Details | ICOholder Select widget Notification icon
OPTIN Blockchain LLC (the OPTB?), from the creators of DoGood Media (DGM?), is introducing the OPTin Advertising Network and the OPTin token (OPTin?). The OPTin Network is comprised of three main blockchain-based components: The OPTin token is the base currency for this network, and already has one of the largest existing altcoin user pools. Usage is transparently displayed onhttp://ico.optincoin.org/#/sidechain with blockchain notary. The OPTin Network is uniquely positioned to solve advertising's problems because the team has over 30 years executive experience in some of the largest media and market research companies. Using DoGood Media's network of users and publishers, the OPTin solution has immediate traction and great chance of success. This post was obtained by us on 2019-01-17 18:14:07. Share this content on social media: You may be interested in these cryptocurrencies : ICX, ION, VIEW, HOLD. Browse icoholder.com for more from this source. Log In to Comment
---
Send us news tips, suggestions or general comments by email: contact [at] crypto.bi